How to Be a Redhead Subscription Box is the brainstorm of two sisters, Adrienne and Stephanie Vendetti. The box is to help redheads "to feel confident, look amazing and rock their beauty." The products range from samples to full-size and the box ships the first week of the month. Even the box comes bright big and RED! There is no mistaking what is going to be in here. I love getting this box each month and it ships from close to me so is gets to my house pretty quick.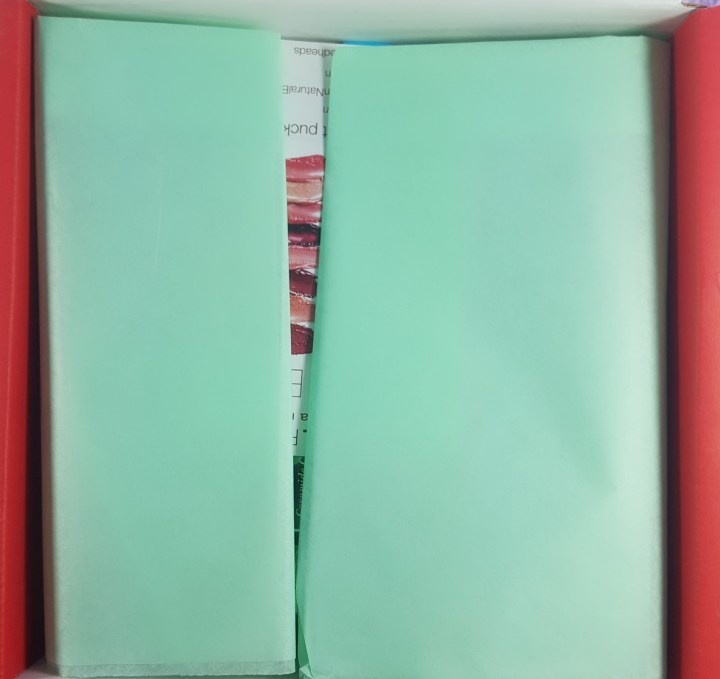 First look into my box and I knew something was up with the mint green tissue paper in there.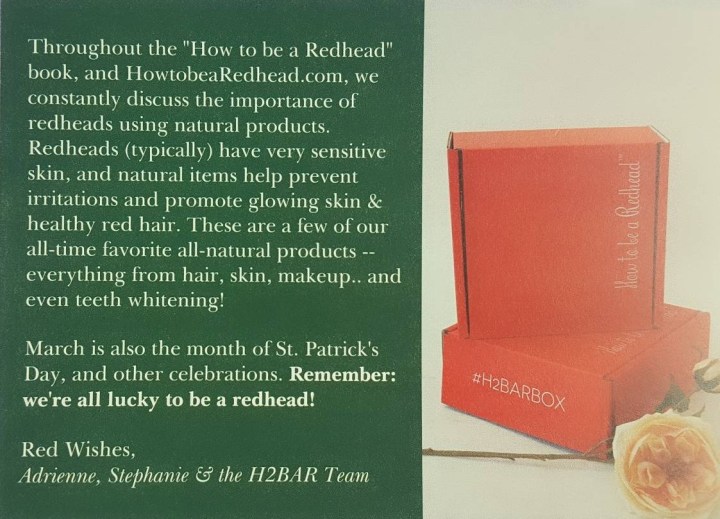 This month with St. Patrick's Day celebrations, How to Be a Redhead is reminding us that we are all lucky to be a redhead.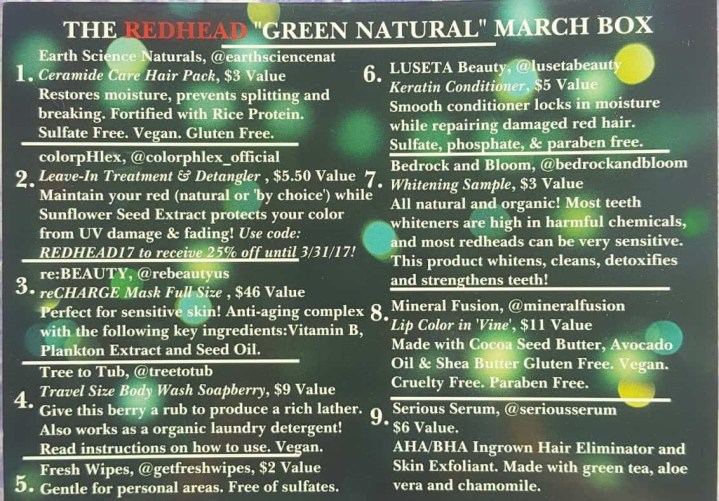 The information card lists the items, description, and prices for some of the items in the box.
Everything in my March 2017 box.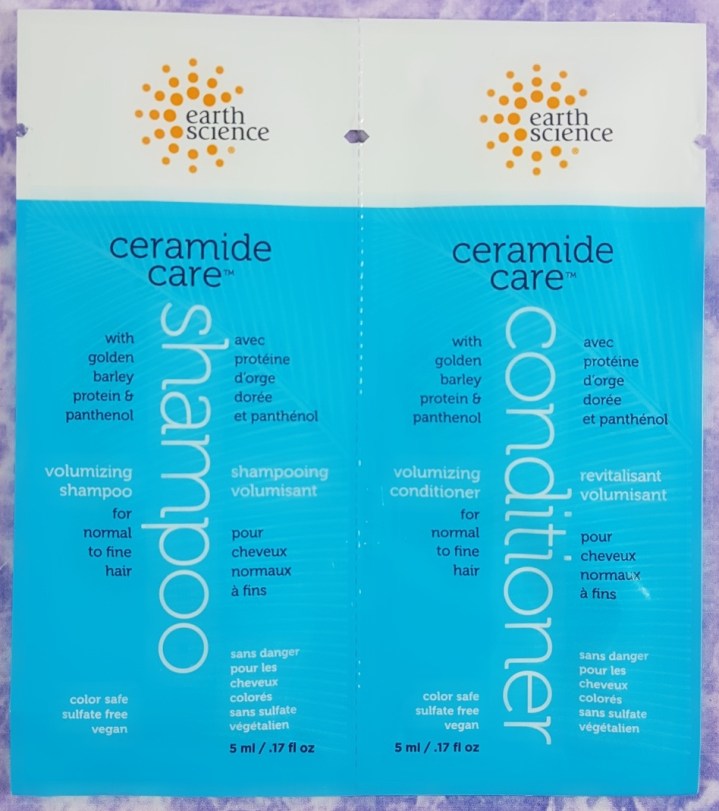 Earth Science Naturals Ceramide Care Hair Pack (sample) – A volumizing shampoo that is fortified with rice protein, sulfate free, vegan, and gluten free. With the amount of hair I have this will be a one use sample but I like to take good shampoo and conditioner with me when I travel so the sample is good for that.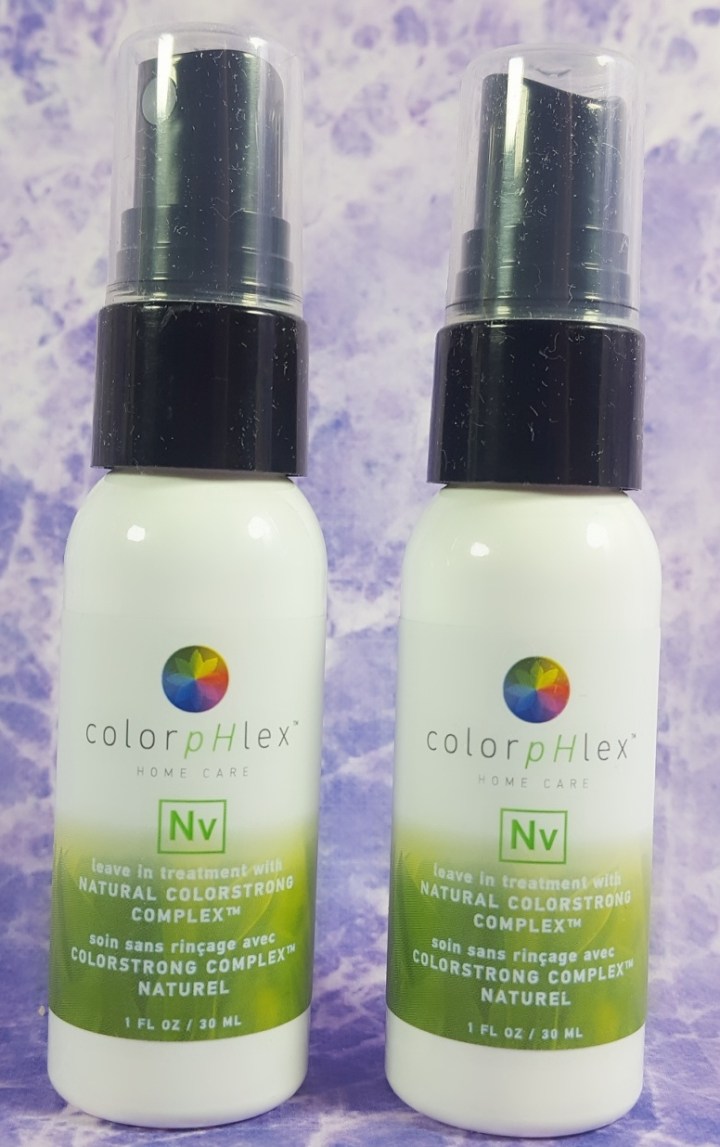 Colorphlex Leave-In Treatment & Detangler ($5.50) – I'm all about a leave in detangler and this felt great on when I sprayed it. This one has sunflower seed extract to protect my color from UV damage and fading which is a definite need here in the south. My hair fades so bad in the summer. I can't wait o give this a try then.
re:Beauty reCharge Mask ($46) –  An anti-aging complex with Vitamin B, Plankton Extract, and Seed Oil that give a rich and super hydrating moisturizer. This is to be used just once or twice a week to help revive your skin's luminosity.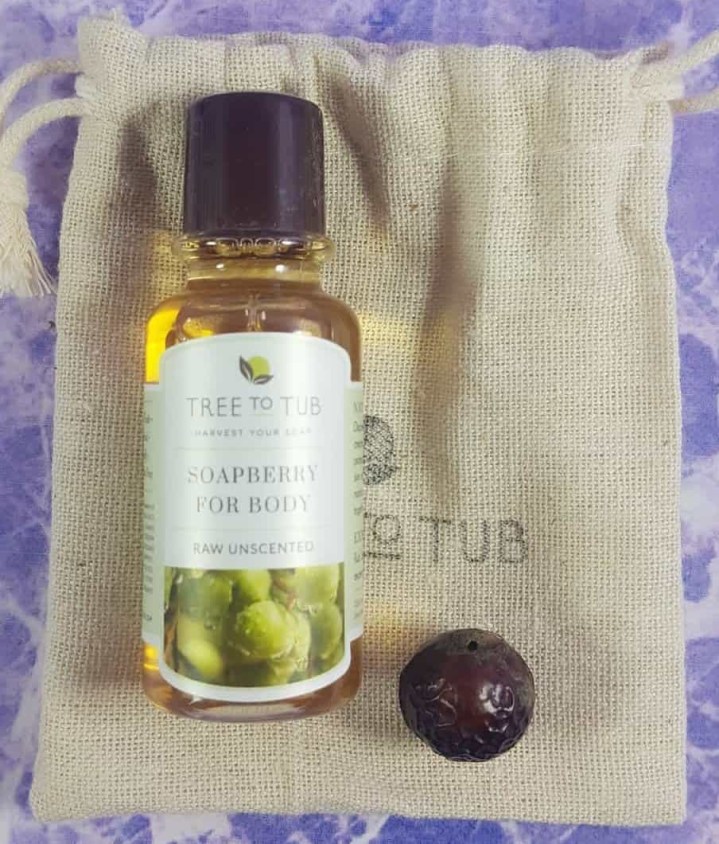 Tree to Tub Body Wash and Soapberry (travel size $9) – An ultra-gently body wash to lock in moisture. I'm a body wash user and can't wait to try this one. The soapberry you can take right into your bath and give it a rub to produce a good lather. How fun is that?
Fresh Wipes ($2) – pH balanced and entirely free of parabens, dyes, petrochemicals, sulfates and synthetic fragrances make these wipes gentle for all personal areas.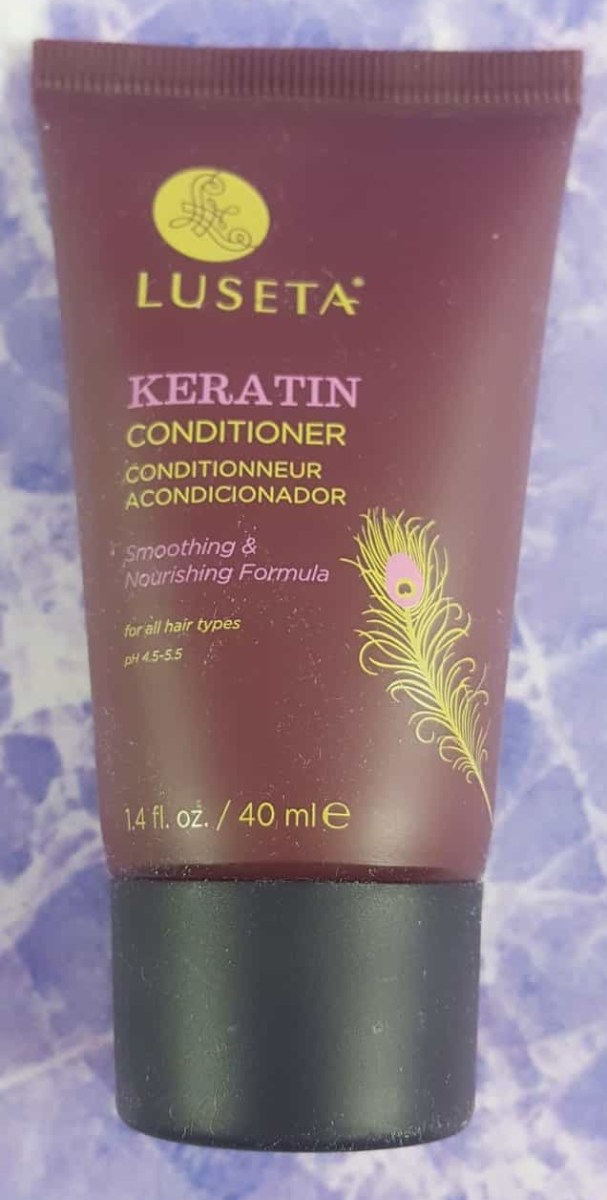 Luseta Keratin Conditioner ($5) – A sulfate, phosphate, and paraben free conditioner to lock in moisture while repairing damaged red heads.
Bedrock and Bloom Whitening Sample ($3) – An all natural and organic teeth whitener t help whiten, clean, detoxify and strengthen my teeth.  I'm hoping that I don't need much of this since it is a very small sample size.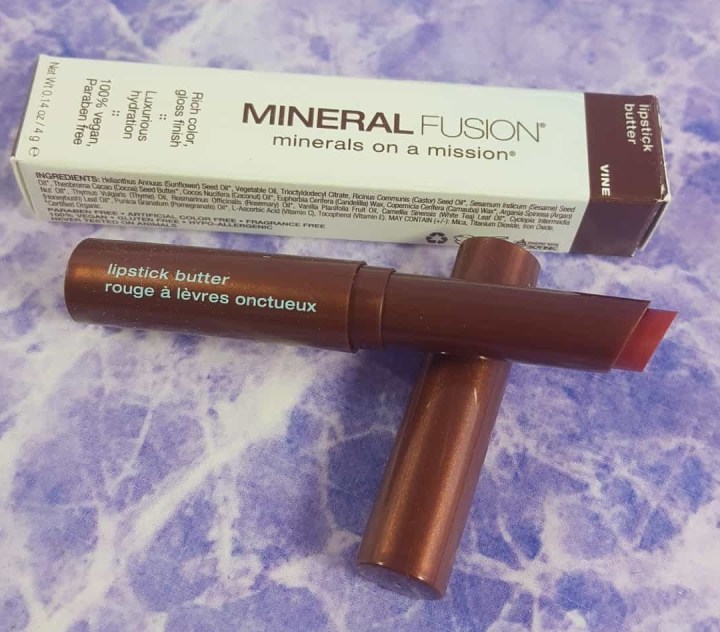 Mineral Fusion Lip Color in 'Vine' ($11) – When I opened this one up I thought it was a bit dark but then I swatched it and it is fantastic. It has darker tones but isn't over heavy and the color is great with my complexion.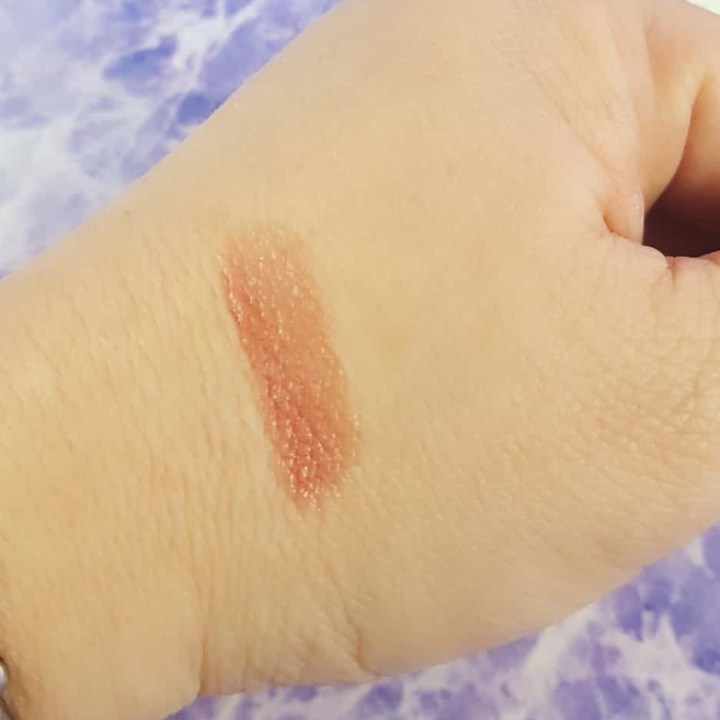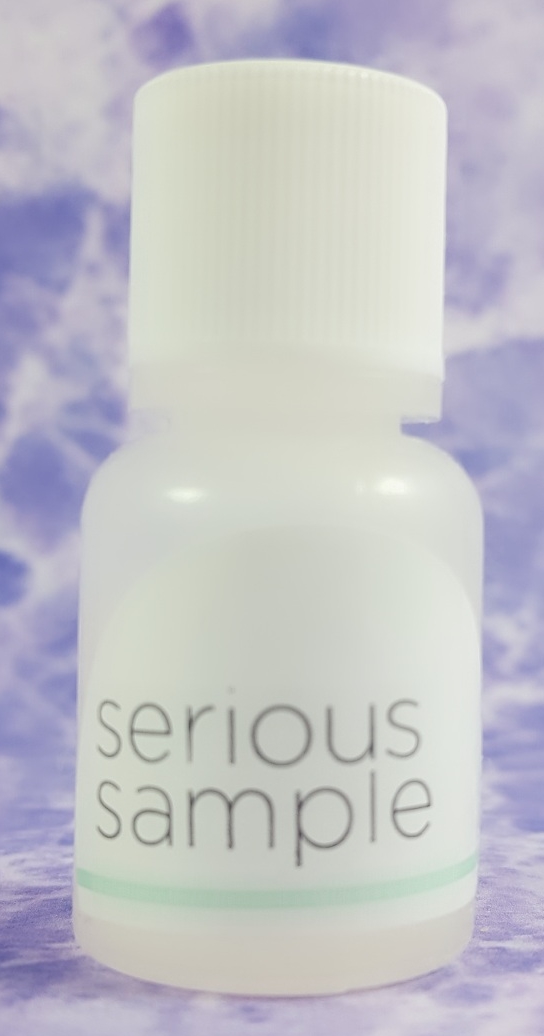 A Serious Sample from Serious Serum ($6) – It is getting to be bathing suit season here and this is an ingrown hair eliminator and skin exfoliant. It has been so cold and rainy and dreary here lately that I can't wait for the warmer bathing suit weather to be back.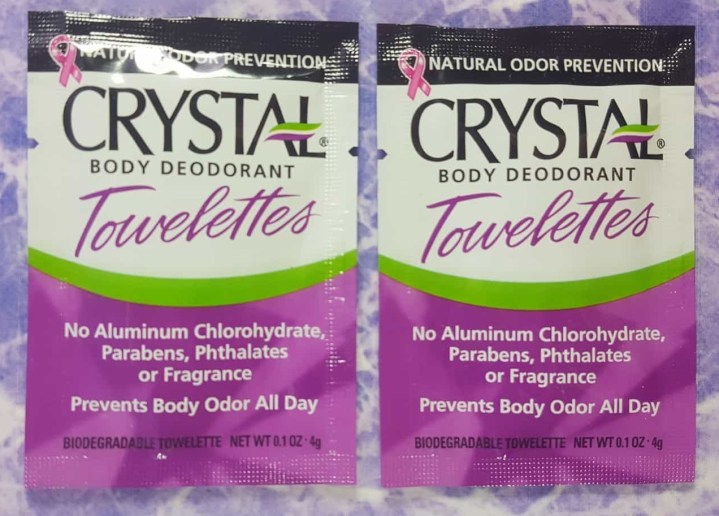 Crystal Body Deodorant (sample) – A great sample to have for on the go days when you just need a little refresh.
Another superb month for How to Be a Redhead. I agree that redheads can be more sensitive to products and chemicals and with that this month was focused on natural ingredients. I'm working on getting more natural products in my routine so I love finding new companies to try out and fall in love with. All while they are specializing in working with my complexion and hair color. It is a win all around!
Are you a redhead? What do you think of the March How to Be a Redhead box?