Miroja is a monthly plant subscription box that contains a succulent and plant accessories, starting at $29.99 per month. Every box focuses on simple + natural design, and makes a perfect gift for those who love plants.
There are multiple available plans! Currently available are the cactus, succulent, and marimo moss ball gift boxes ($24-25) with one small cacti/succulent/3 nano moss balls, one small vessel, soil and finishing rocks and the small surprise gift box ($29.99) with one plant or plant accessories and one home goods, and the small home goods surprise gift box ($30) with 1-2 home items
The box below is a medium size box, which isn't currently offered. I hope the review will still give you a good idea of the packaging and design aesthetic to expect from this subscription. Miroja says that the items in this box are similar to the small gift box, these are just a tad more pricey.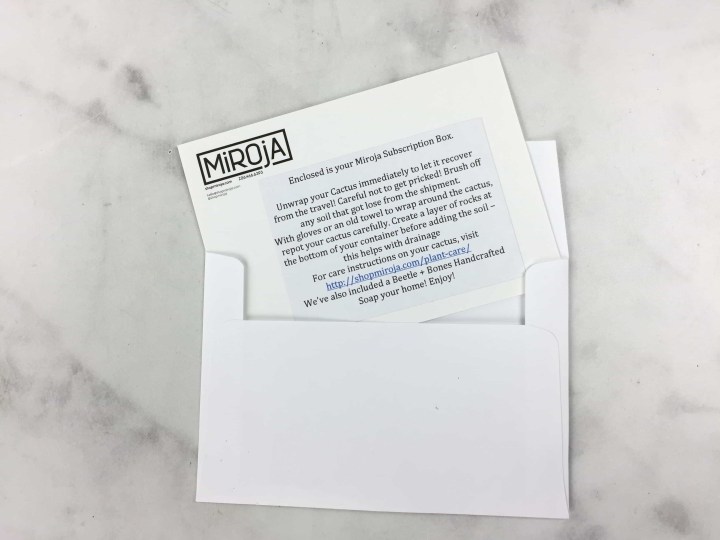 A short welcome note. It also serves as an info card, and comes with a link to the website for care instructions.
Plus, it contains an important safety warning: prickly plant inside!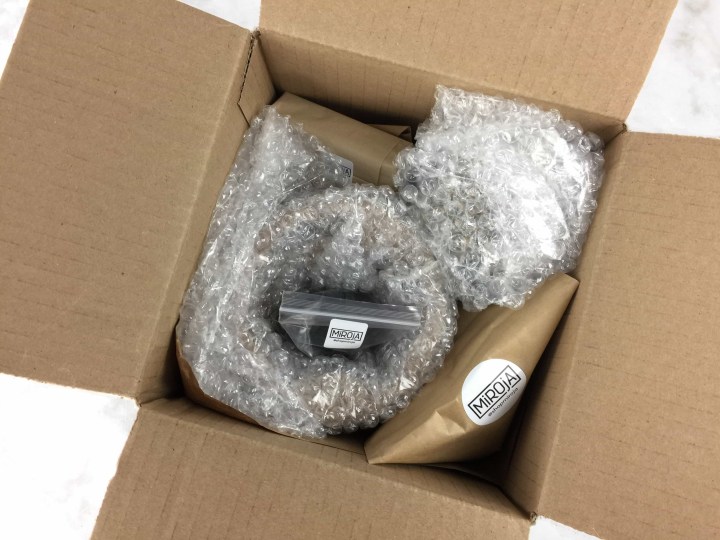 The items are very well protected. They're either wrapped in bubble wrap or encased in a brown envelope.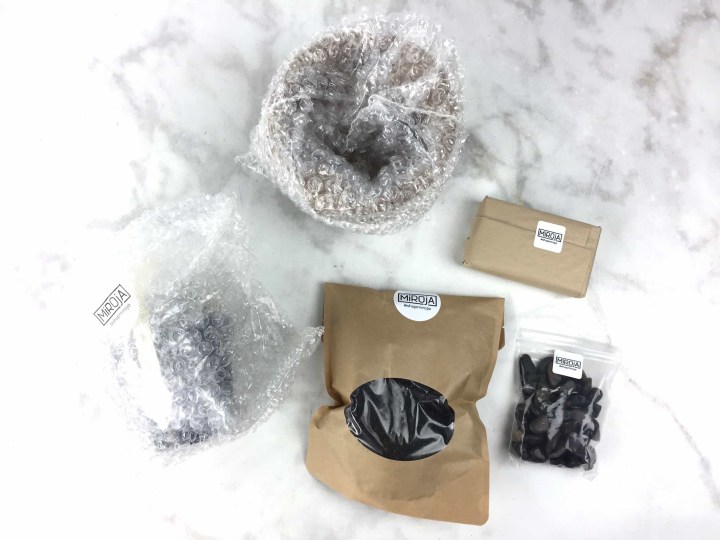 I was really excited to open everything!
Everything in my Miroja Box!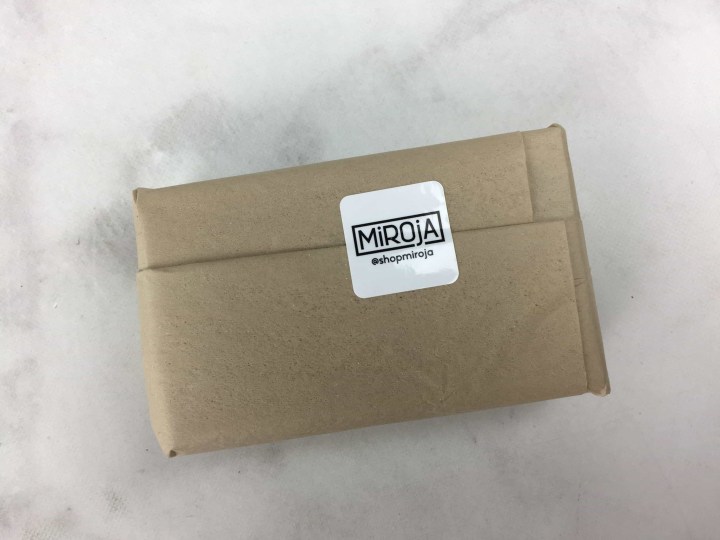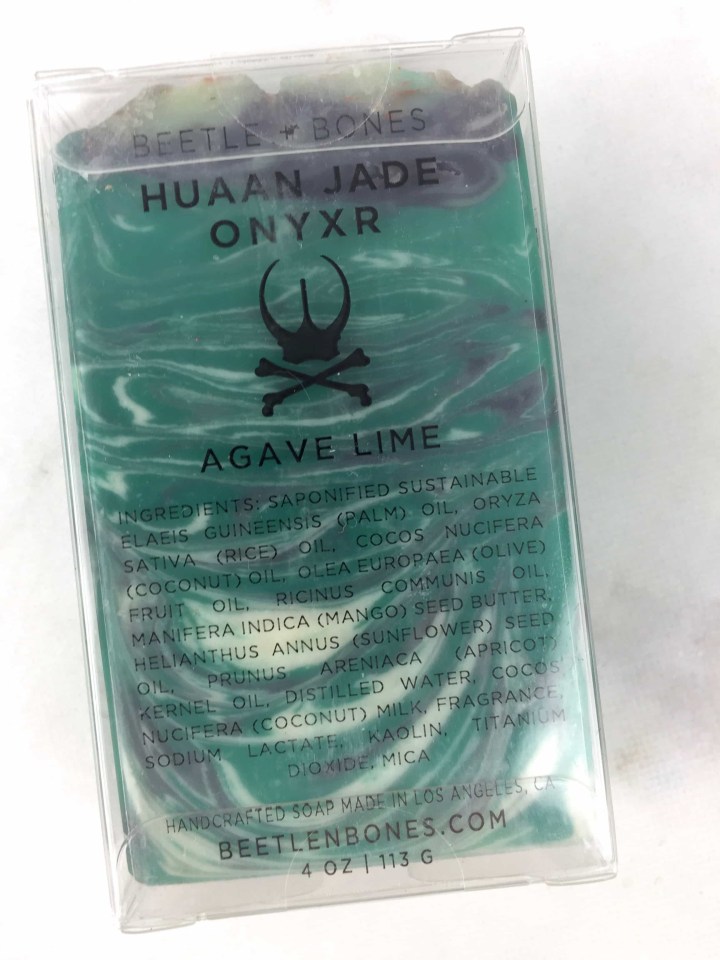 Beetle + Bones Huaan Jade Onyx Agave Lime Soap ($9) This soap is stunning (and also, how do they not have a subscription?).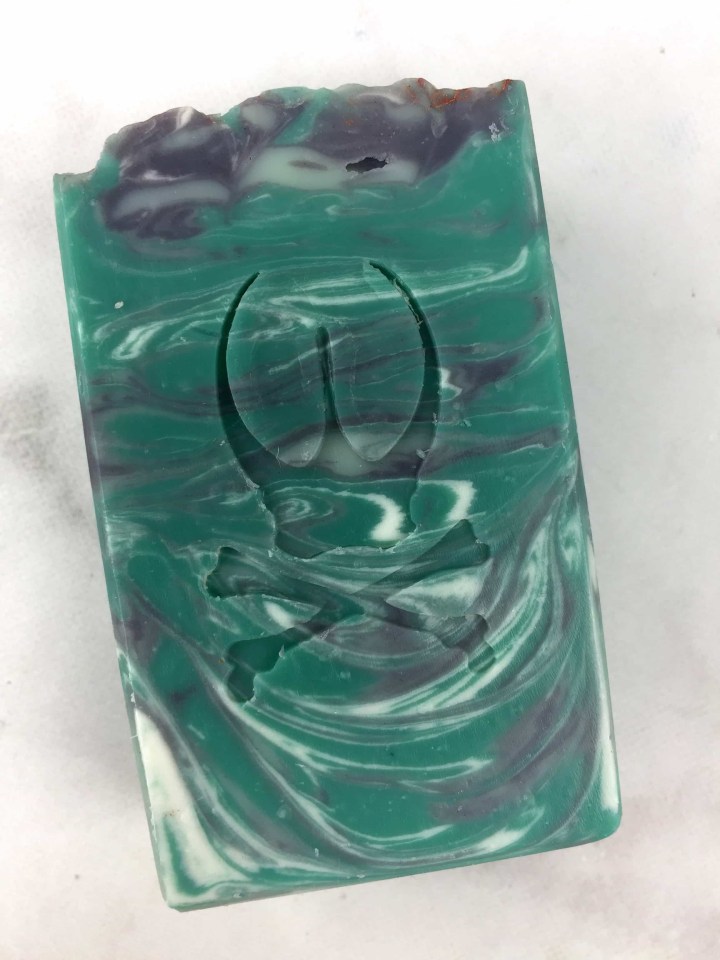 There's a smaller version of the beetle stamp on the side of the bar too. This soap is scented with lime, agave, and hibiscus. It smells pretty soapy overall, less of the fragrance. It's a fine bar and it's vegan and cruelty-free, too.
The top is so pretty. I can barely stand to use it, but I will!
Altman Plants Trichocereus grandiflorus "Torch Cactus" ($8?) I really don't know the value of this one – I think the plant available on the website is much smaller, and I would probably estimate the price as more like $15-20 based on eBay listings for this variety, which is supposed to bloom with large bright red flowers!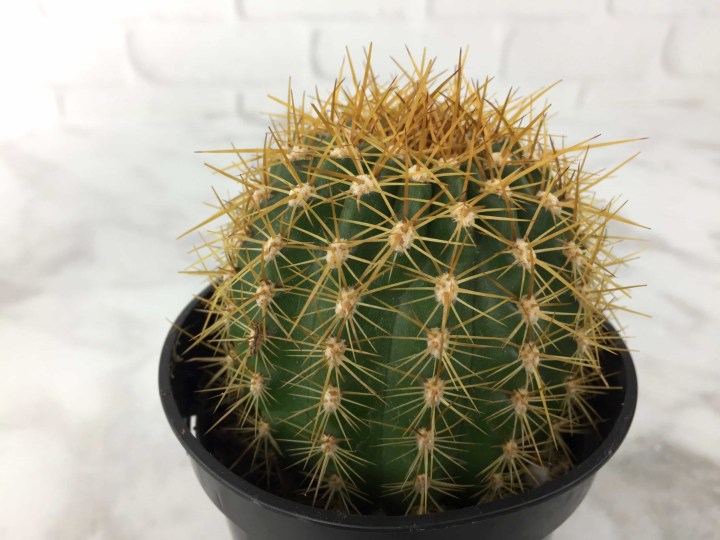 It's a beautifully grown specimen with no damage whatsoever! Given that this plant shipped from the Miroja studio in Seattle all the way to the east coast and the box sat in my warm office for several days, I'm super impressed!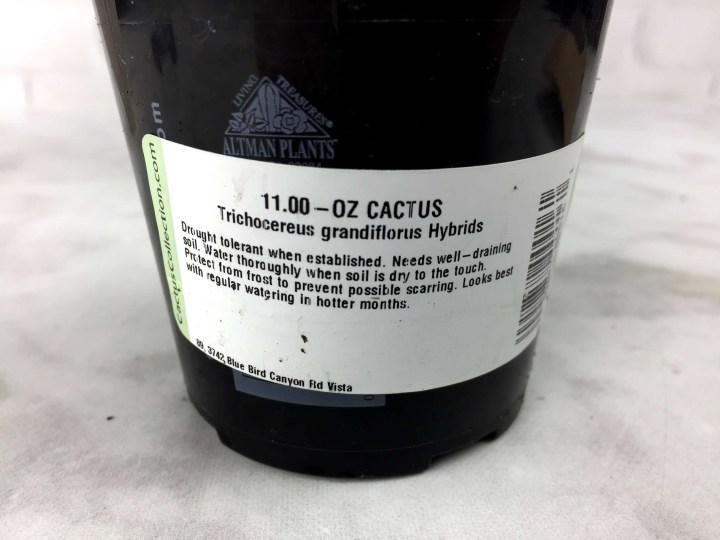 The plant came with complete instructions.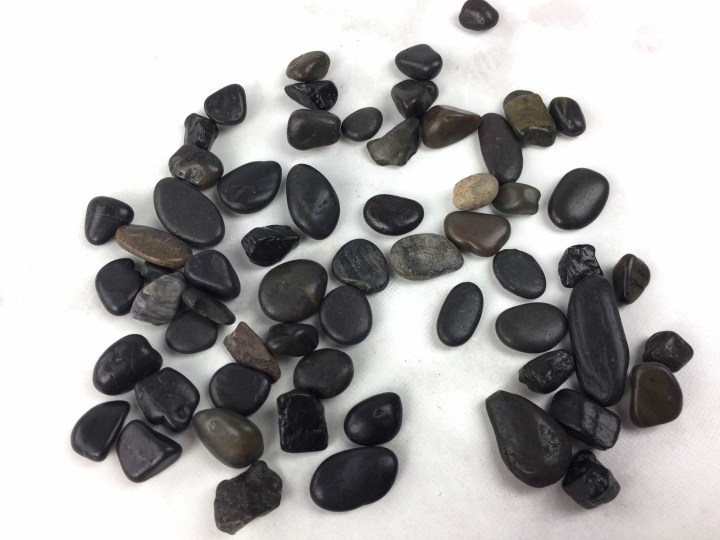 Rocks! These are so pretty! I felt bad hiding them all but it said to use them as drainage. My husband went ahead and put them all on the bottom (I would have saved a few for the top for decoration).
Succulent Vessel: This pot has the look of wicker but it's ceramic. I love the lines of it and it would look great anywhere.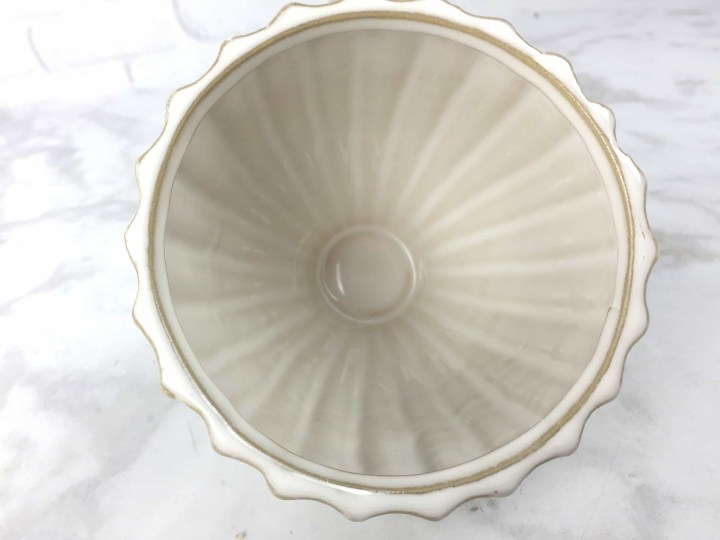 No joke in the bottom. Cacti barely need any water so just use a sprinkle and don't waterlog your plant!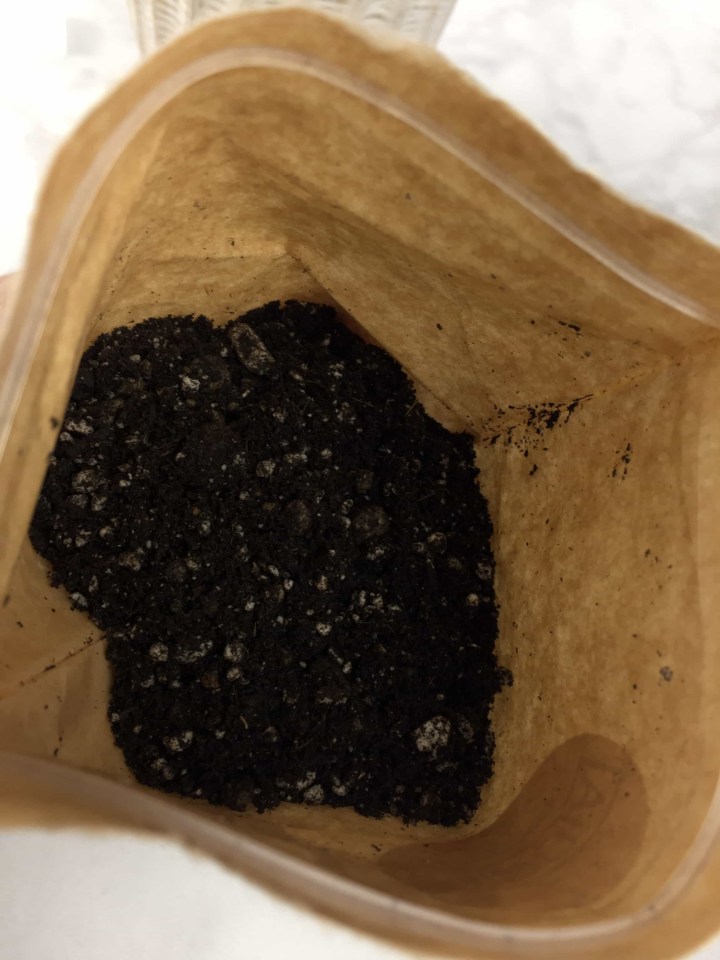 Soil: Just the right amount was included to use with the plant, rocks, and in this pot. I love that there was neither no more nor no less than needed.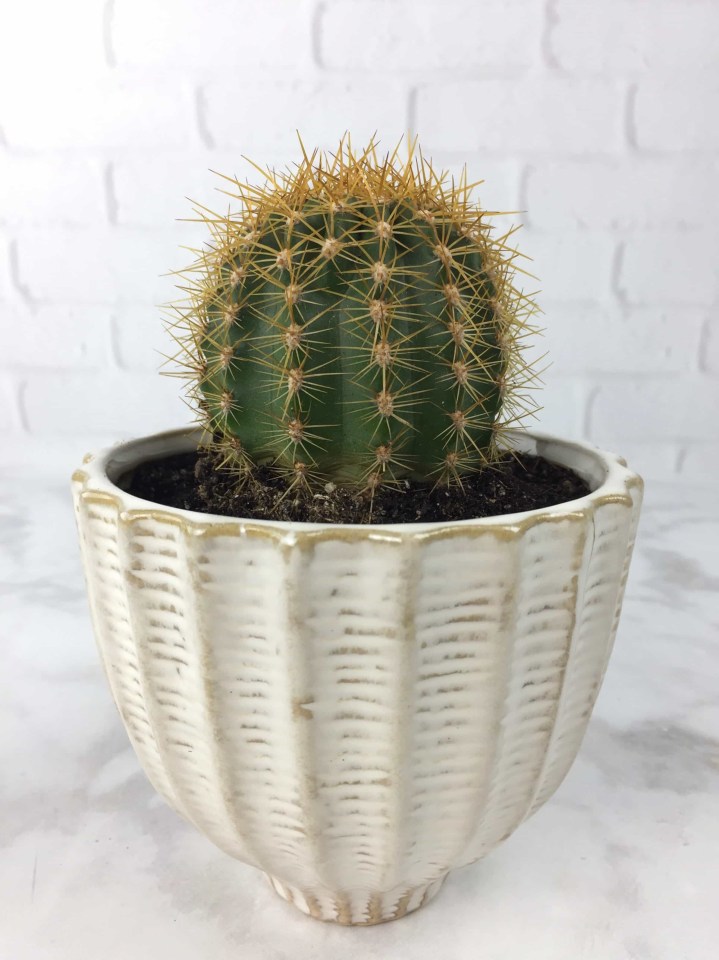 And finally – the finished object!
I absolutely loved this subscription! I love the design and aesthetics of this subscription, and to me you can't go wrong with adding some super easy to care for greenery in your life. I'm currently avidly failing to water my cactus and it's already grown! I am really excited about making a beautiful designer collection of plants this way!