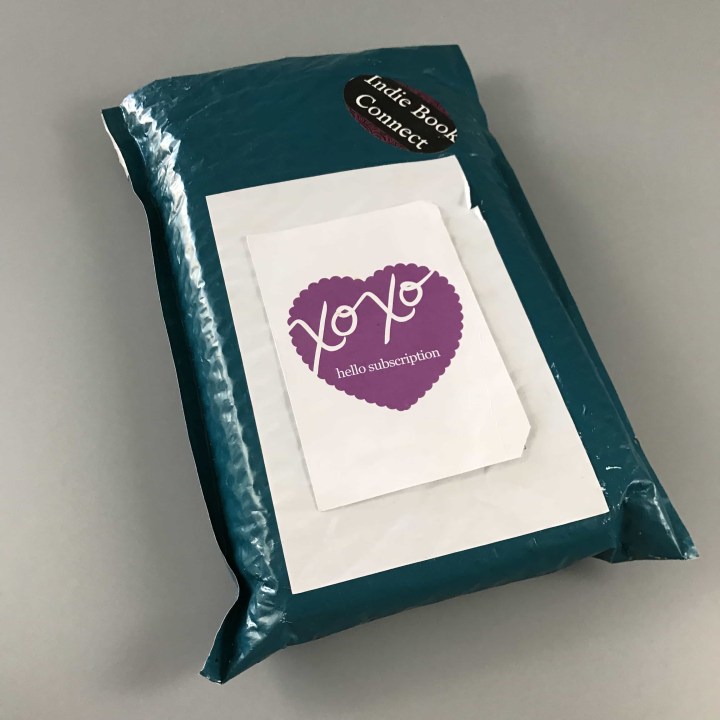 Indie Book Connect is a subscription box for the reader who walks into Barnes and Noble and feels like they have read it all. It will introduce you to a wonderful world of independent authors and all of the books that you have been missing out on. Every month, you can expect to receive two new fiction books from two separate authors. All of the books come autographed and the box also includes a unique bookmark from an indie artist.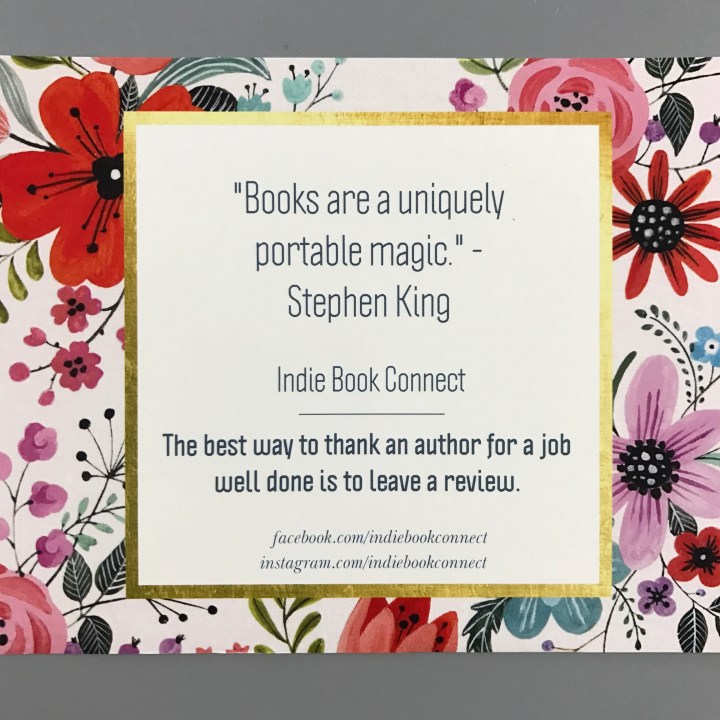 "Books are a uniquely portable magic."

– Stephen King
I love this quote because it's so true. The reminder to leave a good review for the author's job well done is great as well. Also don't forget to stay connected via social media.
DEAL:
  Get 5% off every box for life! Use coupon code 
HELLO
.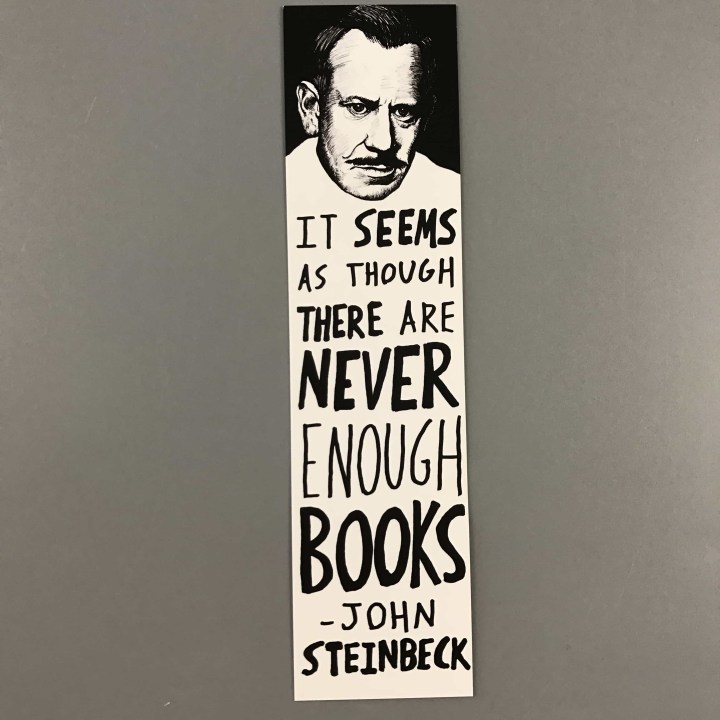 "It seems as though there are never enough books."

– John Steinbeck
These are my sentiments exactly. I love this bookmark and it's simplicity. However, I don't associate John Steinbeck with Indie books.
You can find out more about the artist by visiting his website, ryansheffieldart.com. There is some really cool stuff on this site and I'm excited to explore a bit more.
Coetir People of the Woods a Druid Novel by Rani Divine ($18)
Beyond the boundary on the edge of town live the druids, the Coetir, a species so deadly that they threatened to destroy our very existence.

We have a law: don't cross the line that keeps humanity separated from the druids, on penalty of death.

I've never been good at following the rules.

My name is Ellya, and I'm the first person to cross the boundary since its creation.

What follows will change more than any of us could've possibly imagined.
I'd read this book based on the cover alone, the foggy woods screams adventure and intrigue. After reading the back cover I'm very ready to jump into the world of Ellya. I did read through the first chapter and found the words flow easily and gently over the page creating vivid images in my mind. I'm very excited to finish this book and get introduced to the writing style of Rani Divine.
Stealing Time by KJ Waters ($14.99)
Stealing Time is a "Breathtakingly original" time travel adventure that will keep you on the edge of your seat. As Hurricane Charley churns a path of destruction towards Orlando, Florida, Ronnie Andrews and her best friend, Stephanie McKay, scramble to prepare for the storm. Ronnie seeks shelter at her boyfriend's weather lab while Steph heads back to her house.

During the peak of the storm Ronnie is hurtled back in time to eighteenth-century London where she is caught in a web of superstition, deception, and lies in a life and death struggle to return to her own time.

Steph is thrust into the middle of the hurricane, but it quickly turns into a living nightmare as she is faced with losing everything. Stealing Time: Book 1 in the Stealing Time Trilogy.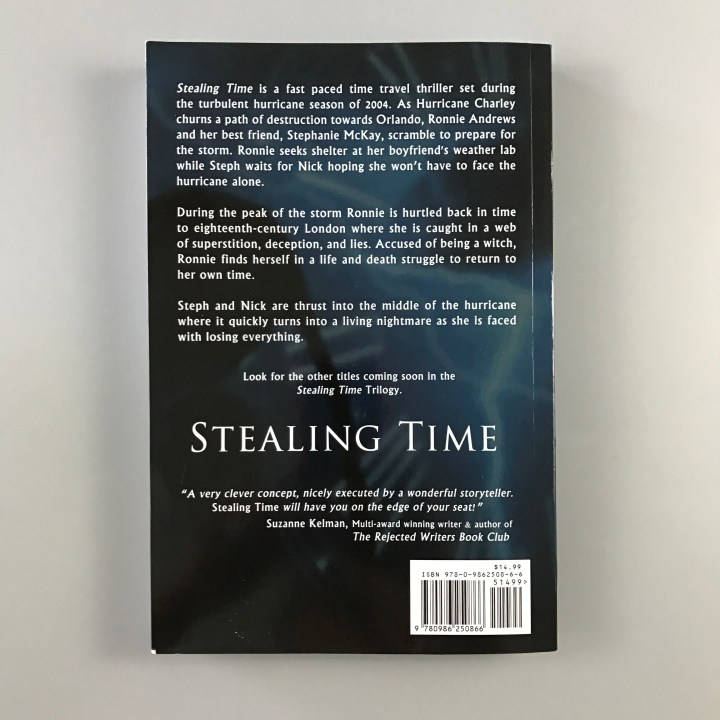 Time travel and turbulent weather, sounds like a good premise to me. I'm super excited to dive into this novel and to know there well be two more books to follow makes me even happier. My only issue is do I read it now or wait until the series is complete.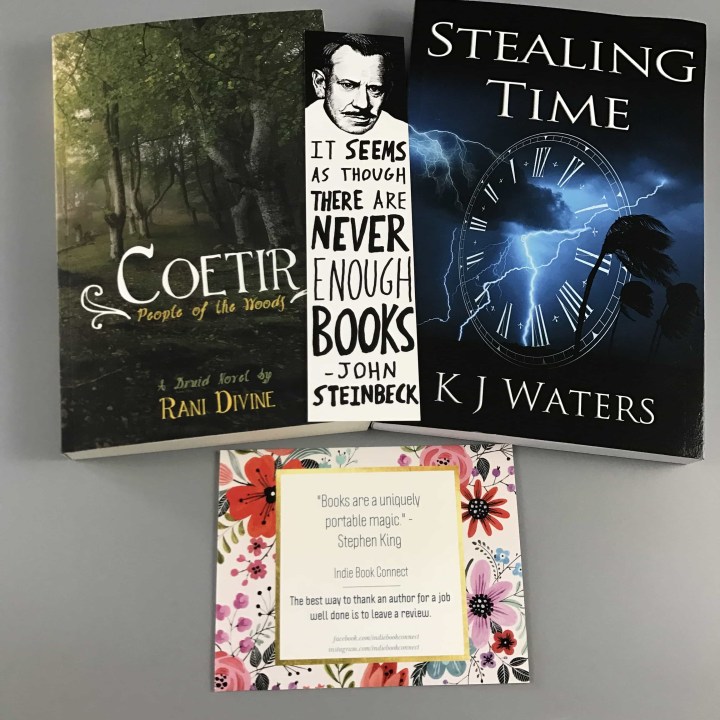 Indie Book Connect is amazing! This is my first time getting this subscription and I'm beyond excited to see what comes next as well as to dive into these completely different stories. These are authors I would never have found on my own. It's so exciting to find new authors and to have books signed by them is even neater. I love that there is no unnecessary packaging and that the focus is on the books. The addition of the bookmark is great because any good reader knows that one can never have too many bookmarks. I'm looking forward to the next selections.
Visit Indie Book Connect to subscribe or find out more!