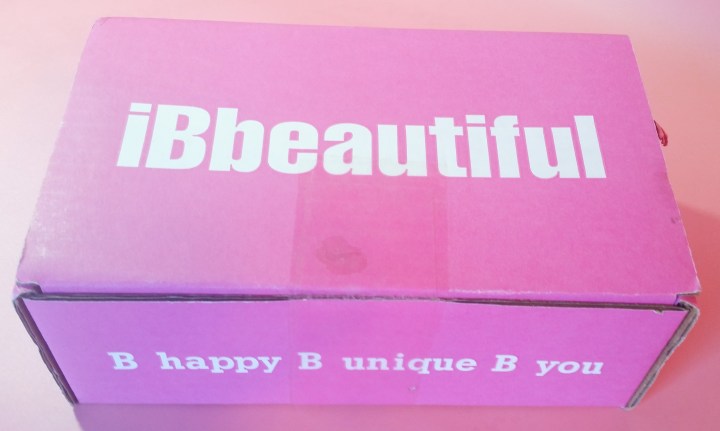 iBbeautiful is a subscription box for teen and tween girls with inspiring accessory and beauty products, plus a positive message! iBbeautiful wants to help girls be confident, smart, brave, unique, and kind. You can choose either tween (8-12 years old) or teen (13+). You also can choose between a basic box (no tee) for $20/month or a graphic tee box for $30/month.
I have two daughters, aged 12 and 15.  iBbeautiful recently sent me two boxes, one for tweens and one for teens.  This is a review of the February Teen graphic tee box.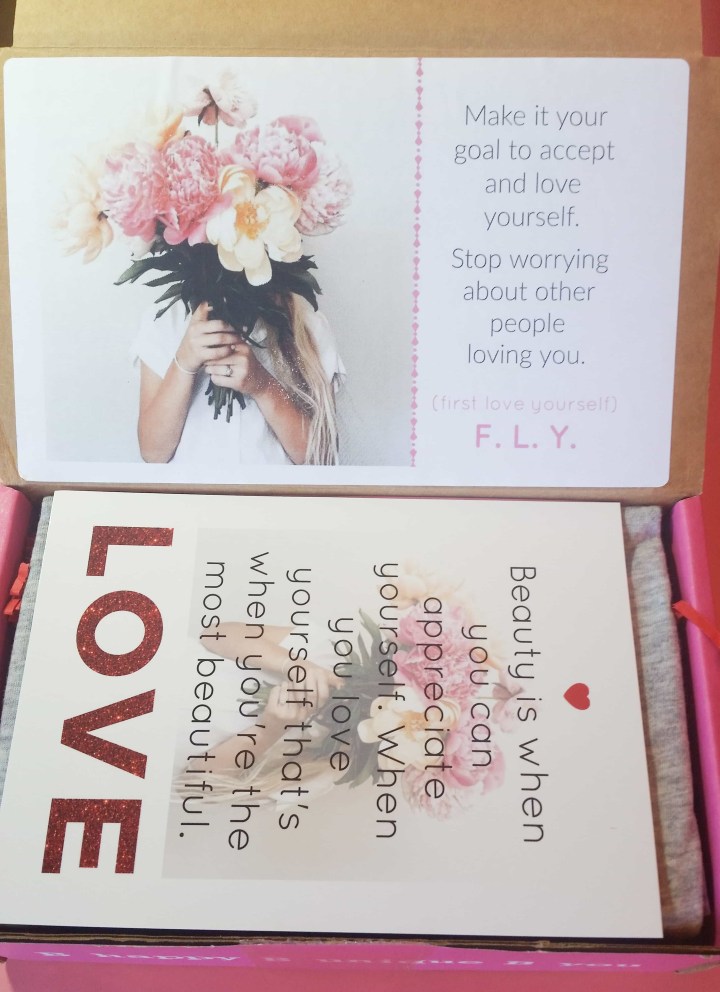 Inside each box lid, there is a beautiful placard that highlights the theme of the box. Perfect for February, this month's box theme is about loving yourself. Additionally, each box has an information postcard that is pretty enough to frame. This month's card, with a message about loving yourself, is gorgeous.
Here's a look at everything in this month's box. So much fun, so hard to focus!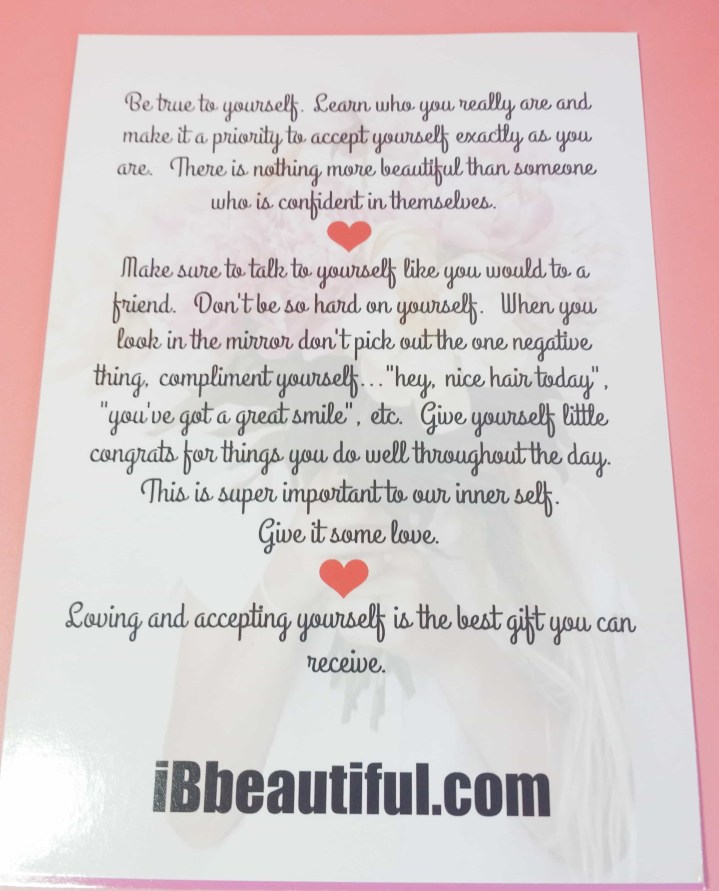 The back of the information card provides more information about living the theme. "Loving and accepting yourself is the best gift you can receive." This point is so important for teenage girls to hear – and the way iBbeautiful presents it is not in-your-face or preachy. This is exactly the right tone to take with this age group.
T-shirt: As I mentioned above, you can either get a basic (no t-shirt) subscription or a graphic tee subscription. This is the shirt that was in the February graphic tee subscription box. The shirt is a nice medium-weight heather grey tee and subtly (and prettily) displays the month's theme.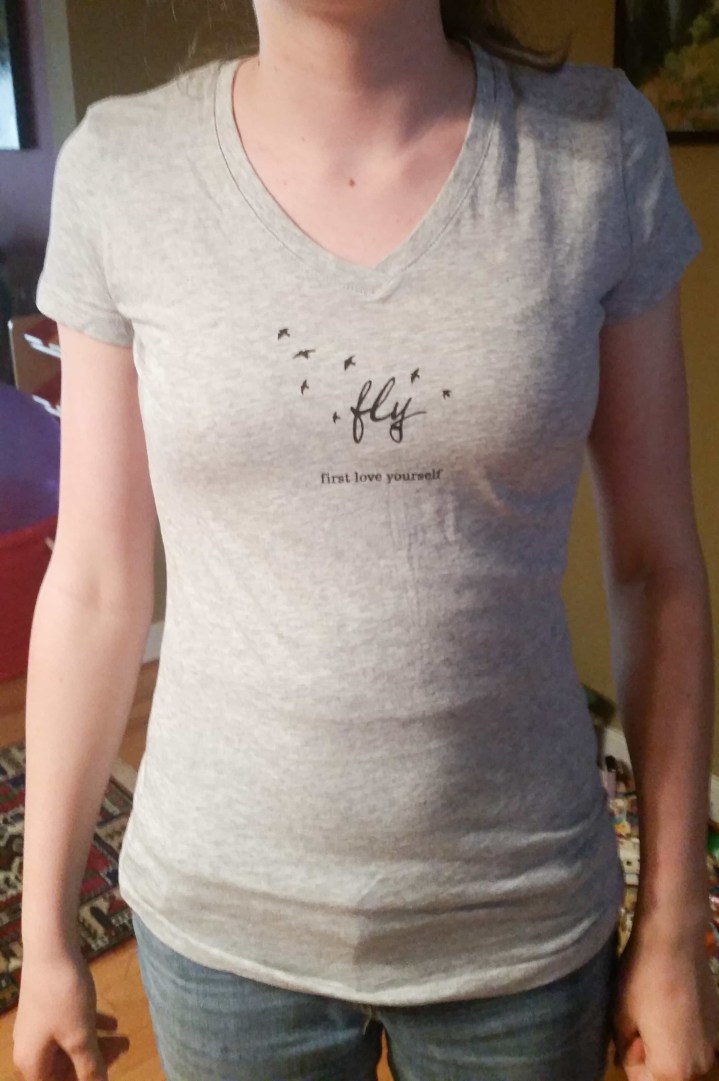 Here is my daughter modeling the shirt. It's a nice female-cut, v-neck shirt that is very trendy for teen and tween girls now.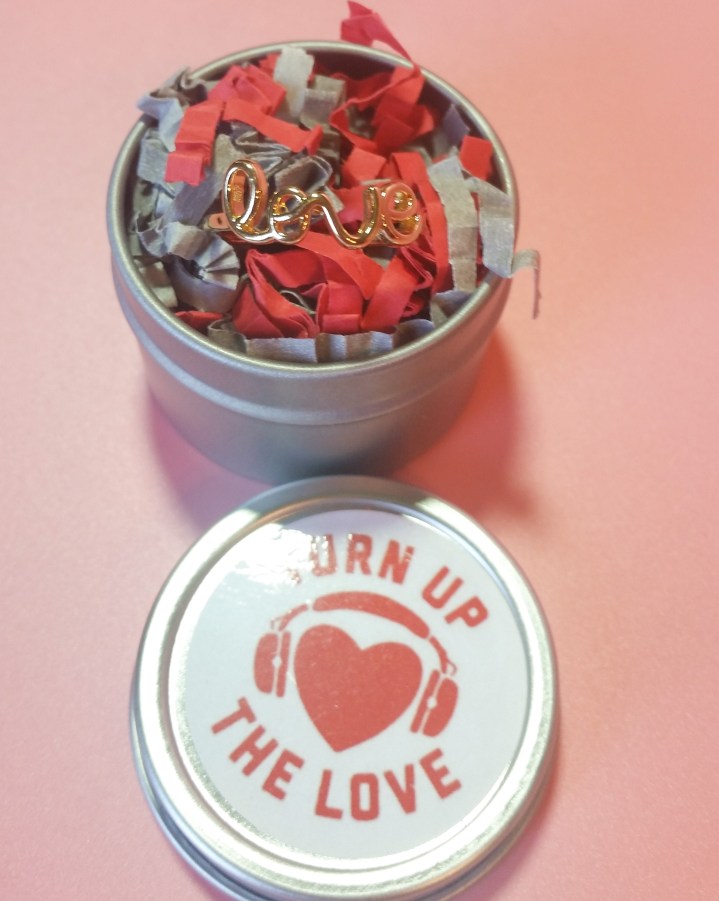 Love Ring: We opened up this little "Turn Up the Love" tin expecting it to be lip balm or something of the sort…but we were pleasantly surprised to find this cute little ring tucked among the squiggles. It's so sweet and delicate – my daughter loves it!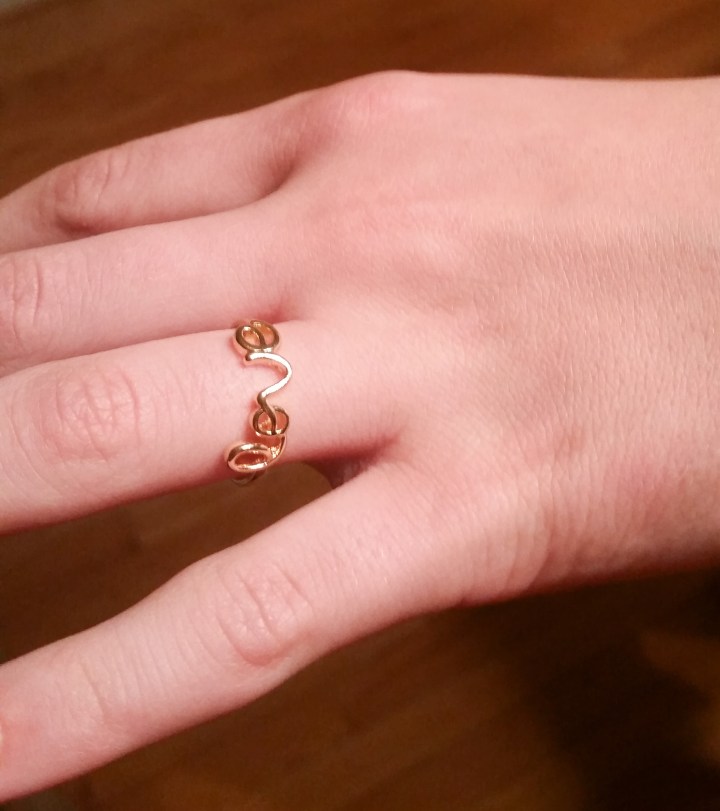 Here she is modeling the ring. Isn't it pretty?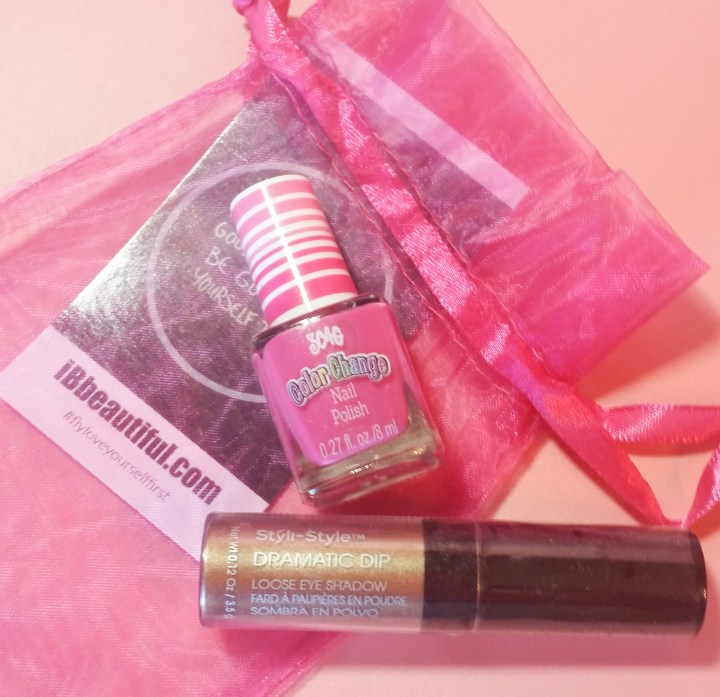 Nail Polish & Eye Shadow: Next up, and perfect for the teen set – cosmetics! My daughter loves cosmetics and ibBeautiful did a good job with these two items. The nail polish is an appropriately fun color and the eye shadow tends towards a more natural shade (which I, as a mom, prefer!).
Infinity Necklace: This pretty necklace comes with a pretty statement – "a life full of love is full of endless possibility." Perfect! The necklace is also very sweet and delicate, in a similar style to the Love Ring.
And here is my daughter wearing the necklace.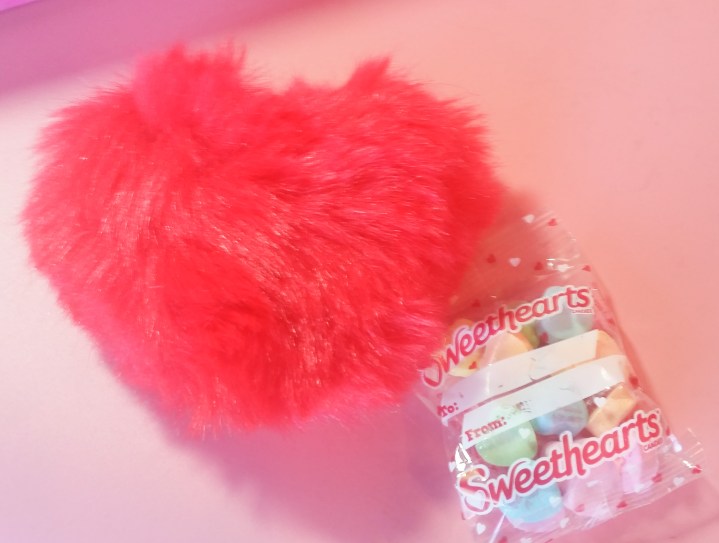 Furry Heart Key Chain & Candy: Last, but not least, a couple of super fun items. The big red furball is actually a heart-shaped key chain – so fun! And who doesn't love Sweetheart candies. Perfect items for a February, love-themed box.
iBbeautiful is a great box for tweens and teens. The messages are spot on for what girls today need to hear and iBbeautiful does a great job presenting the message and incorporating the theme throughout the box. Plus all the items are fun, usable, and age appropriate – not too grown-up but also not too babyish. My girls have been super happy with iBbeautiful boxes – I bet your girls would be too!