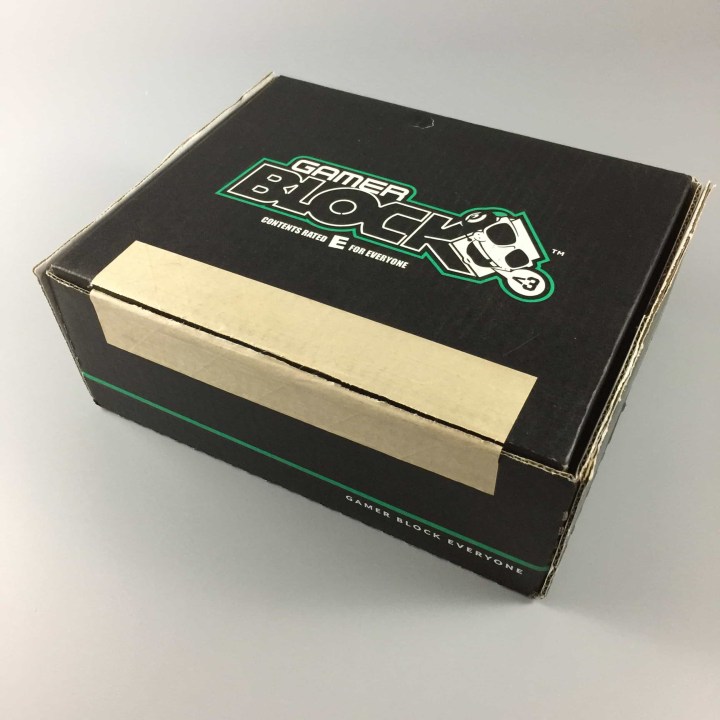 Gamer Block E (for Everyone) is a monthly subscription service that delivers collectibles and wearable items with the video gamer in mind. The contents in this box are rated E for Everyone.
All of the items for the box this month.
DEAL: Save 15% off your first box. Use coupon code HELLOSUB16.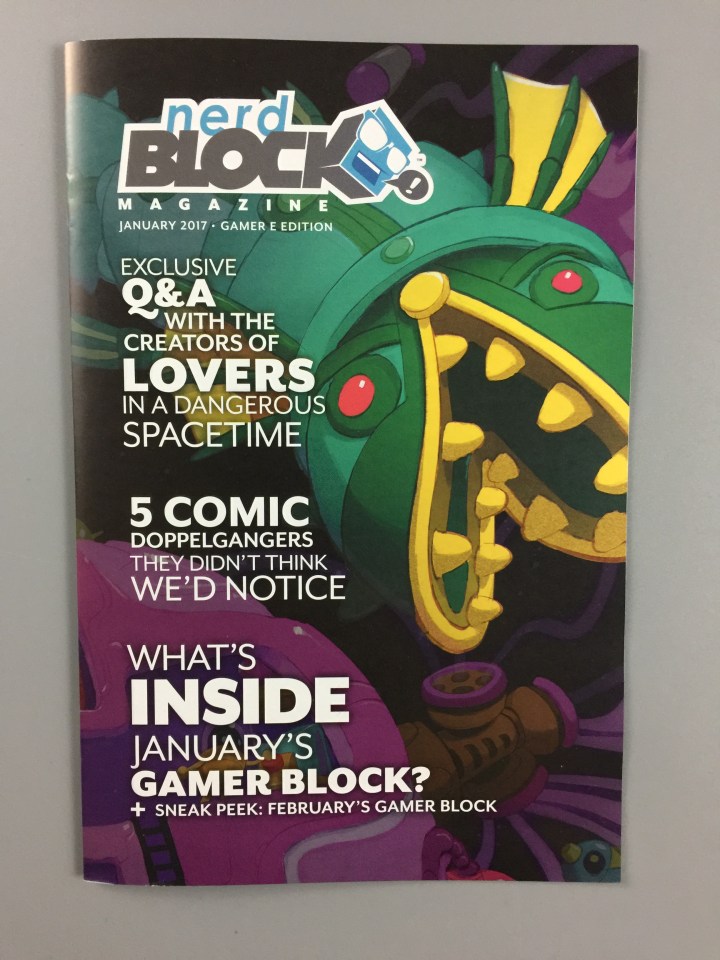 The box came with a booklet that includes item descriptions and some fun articles.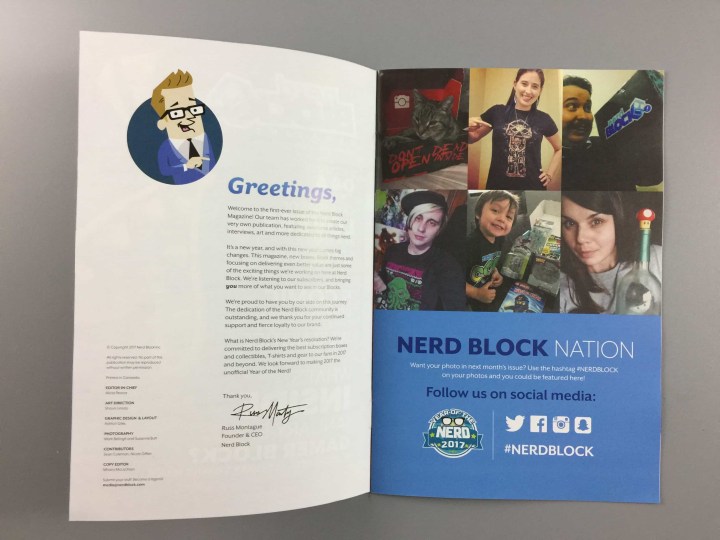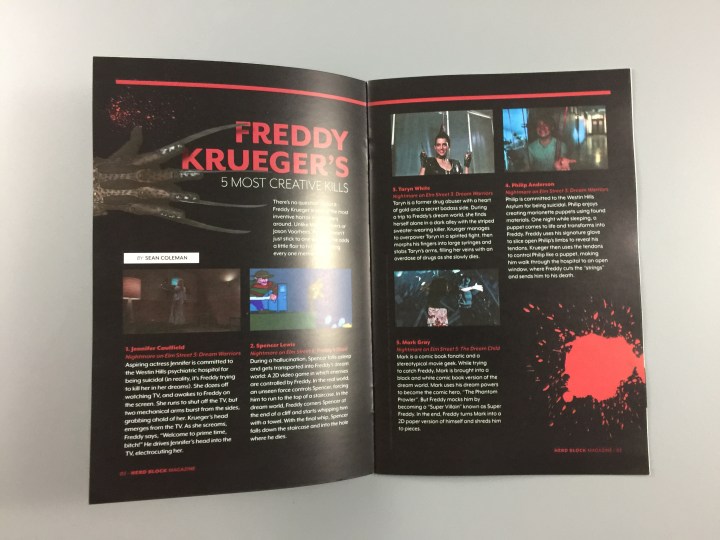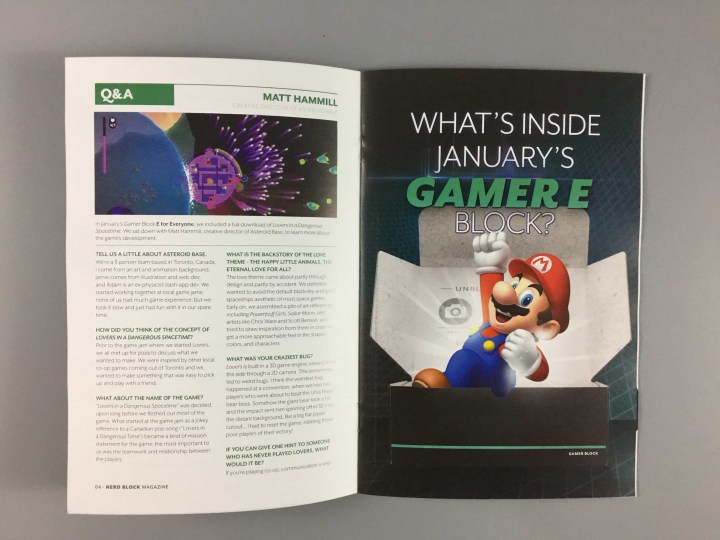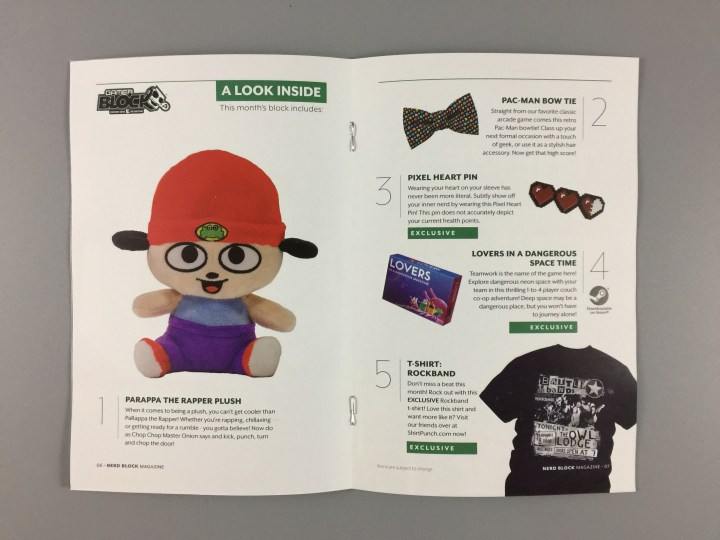 Here are the items.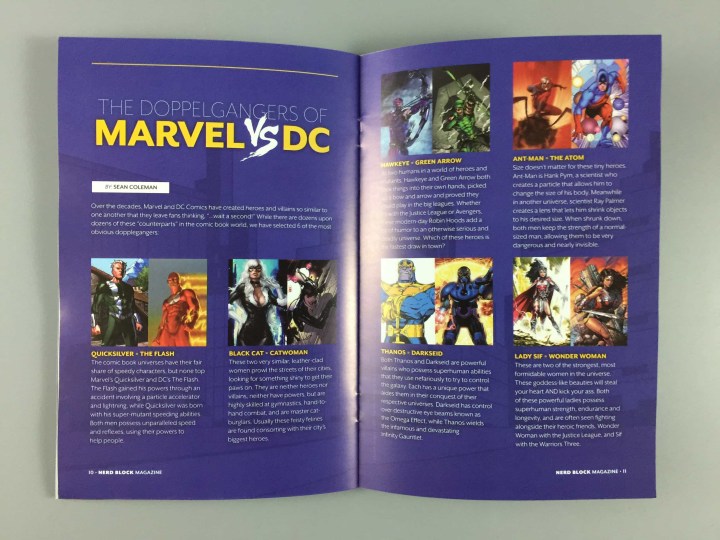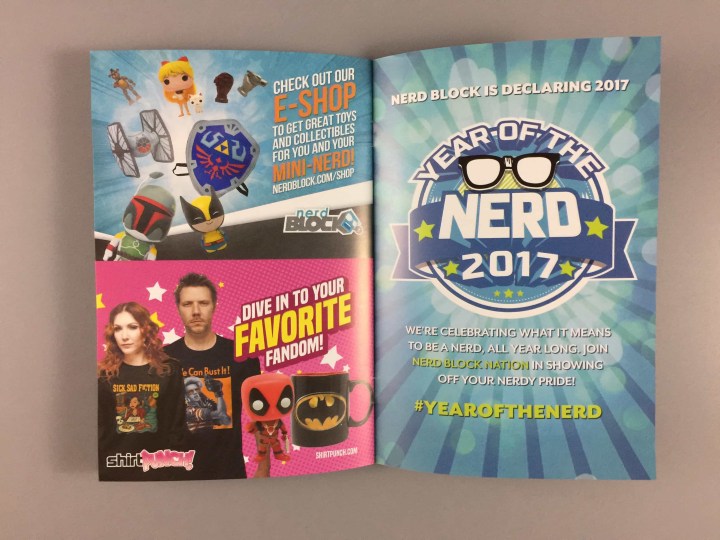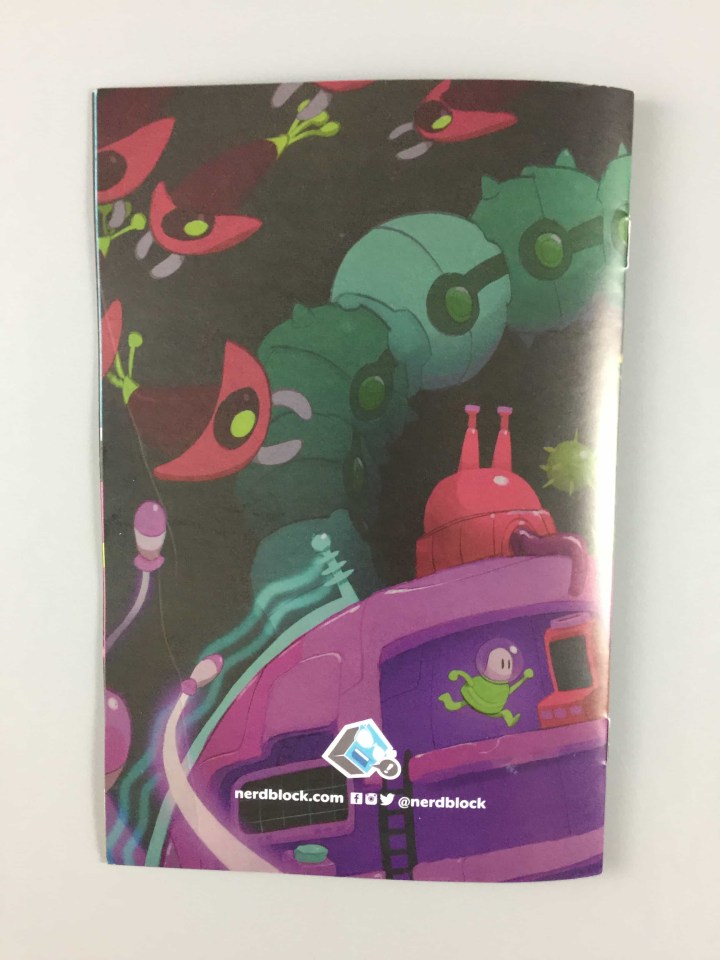 The rest of the book.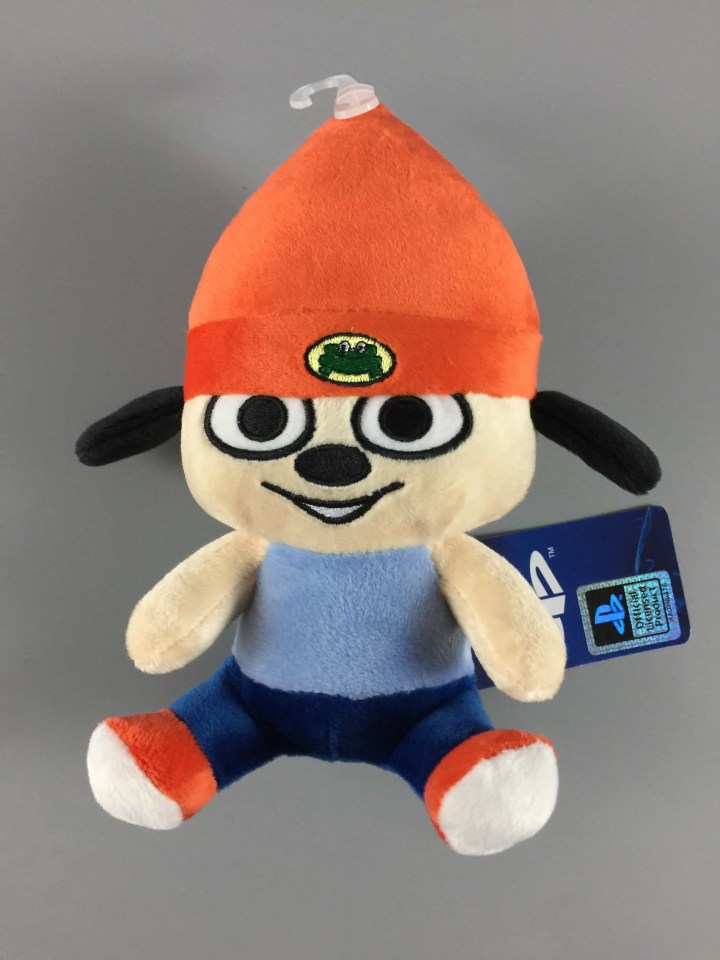 Parappa the Rappa Plush. A classic character from the world of Sony Playstation. It's not a game I ever played but I instantly recognized him.
Pac-Man Bow Tie. I'm a huge fan of the classics. The bow tie is classic and Pac-Man is the ultimate in classic gaming.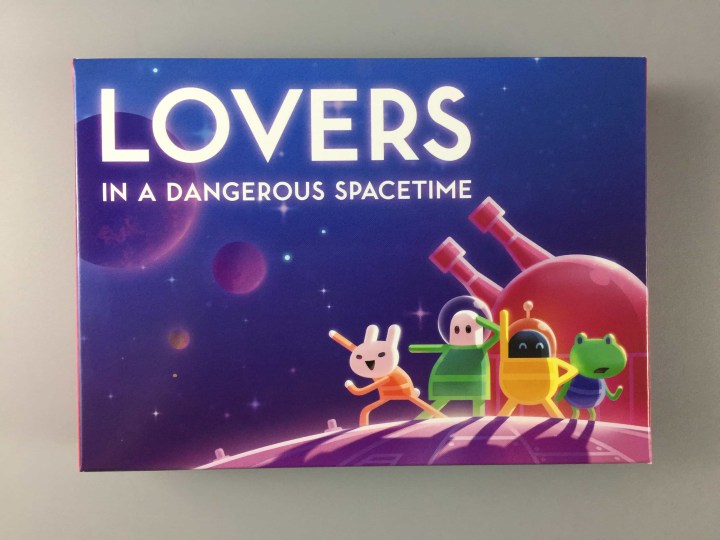 Lovers in a Dangerous Spacetime Steam Game – $14.99 – This game has overwhelmingly positive reviews and I like how colorful this game is.
LOVERS IN A DANGEROUS SPACETIME is a frantic 1- to 4-player couch co-op action space shooter. Explore a colorful galaxy in a massive neon battleship that you control together by manning turrets, lasers, shields and thrusters. Only through teamwork can you triumph over the evil forces of Anti-Love, rescue kidnapped space-bunnies, and avoid a vacuumy demise. Deep space is a dangerous place, but you don't have to face it alone!

LOCAL CO-OP GAMEPLAY
2 to 4 players (or 1 player plus a loyal AI space-pet) need to work together to man the different battle stations, dashing back and forth between weapons, shields and engines. All players fill important roles at all times, and nobody gets left behind.

UPGRADEABLE SHIPS
Find and combine powerful space-gems to customize your ship's load-out. Each gem provides different abilities, letting you learn the right tools for every situation.

A NEW EXPERIENCE EVERY TIME
Randomized level layouts mean that all players will be exploring fresh areas every time you play.

SIMPLE CONTROLS, DEEP CHALLENGE
Controlling your spacenaut is so simple that anyone can jump in quickly, but getting all players to work together like a well-oiled machine, battling a galaxy of evil robots and constellations — that's the tricky part.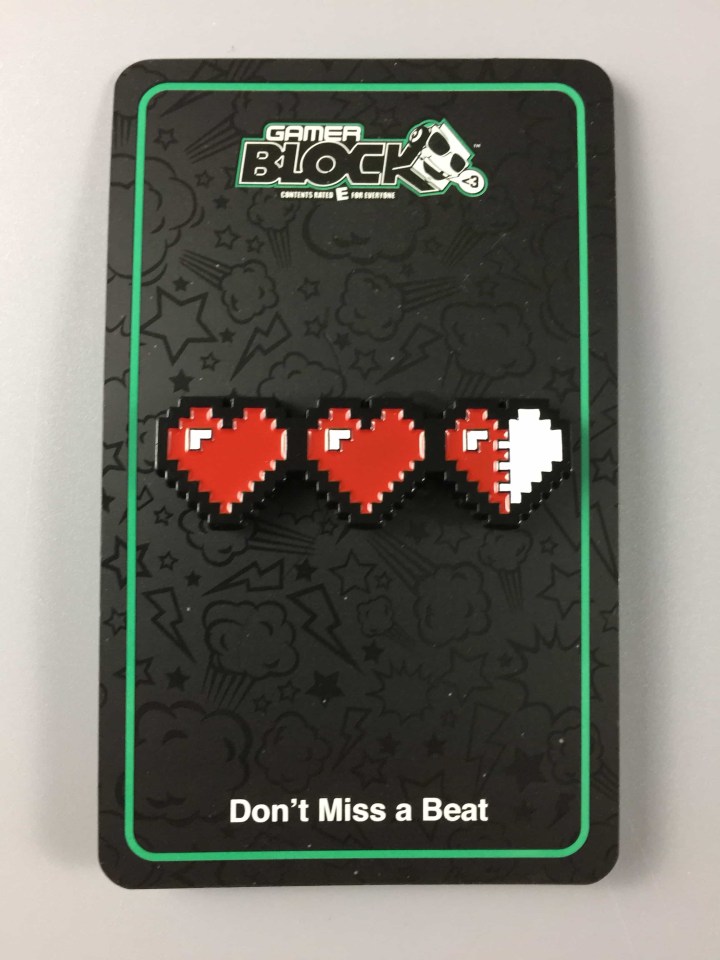 Don't Miss a Beat Pin. I really like the look of this pin. I like the life meter look and the squared edges give it that 8-bit look.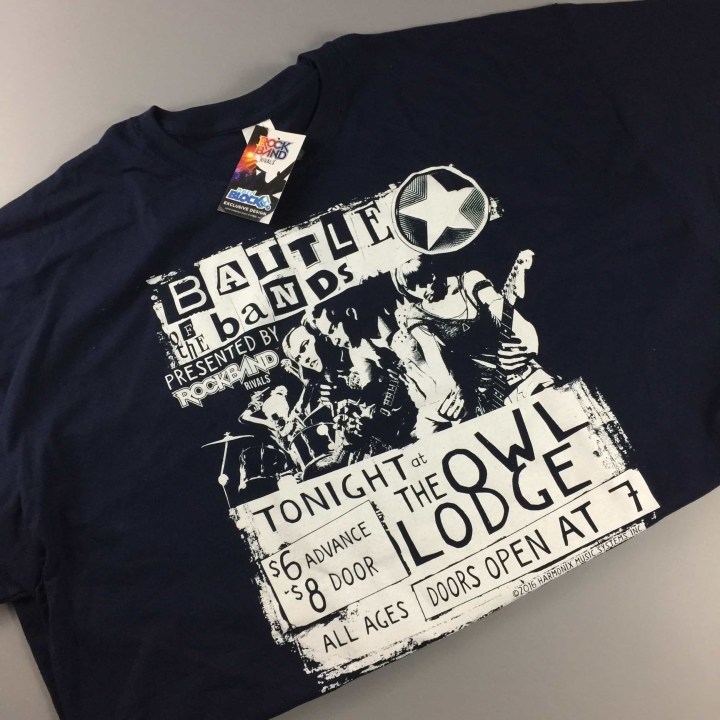 ROCKBAND T-Shirt.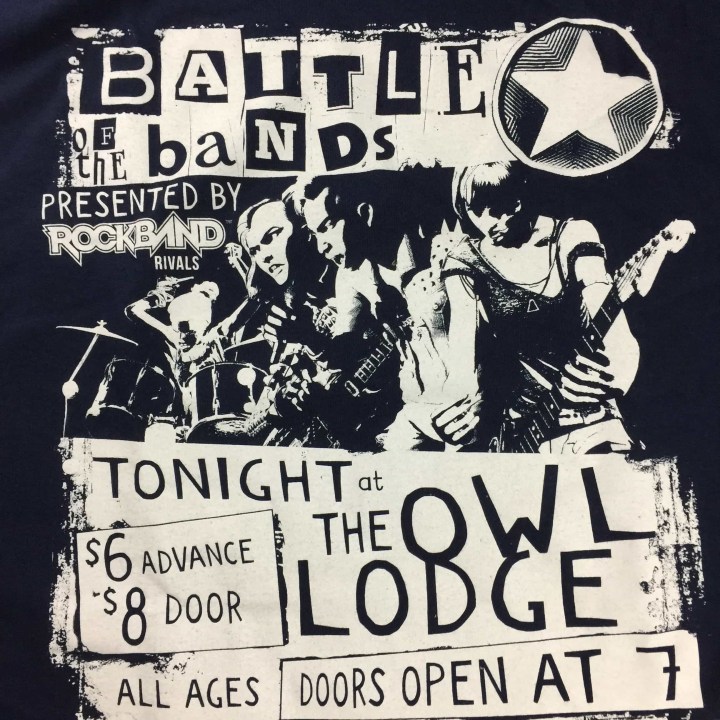 The t-shirt looks like a rock show flier. It's dark blue with white for the design.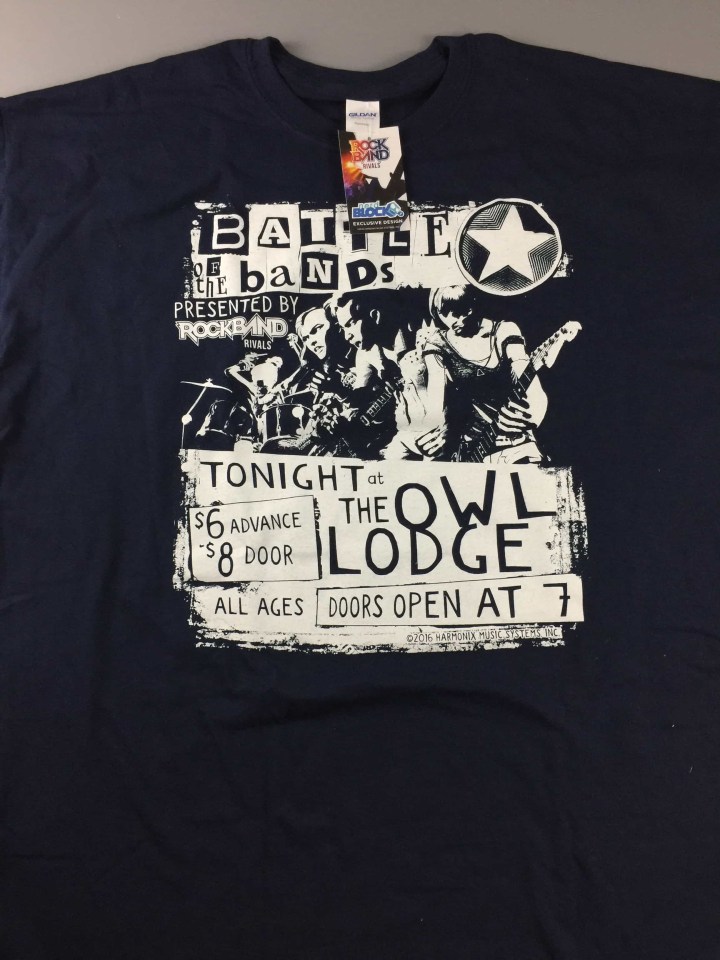 A look of more of the t-shirt itself.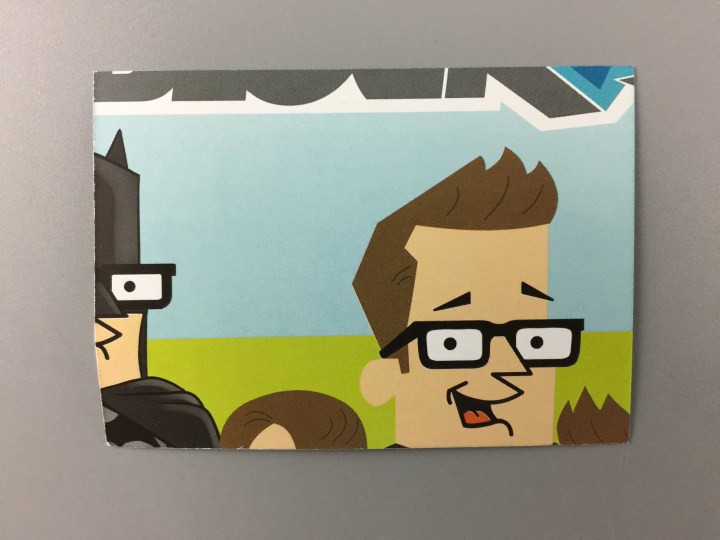 Puzzle Piece Coupon. Get $10 off for the Nerd Block shop!
Gamer Block is a really cool service for gamers that can't enough awesome gear, especially for the franchises they tend to play most. Retro & young gamers (or gamers that play as a family) will like E for Everyone.