I have a weakness for phone cases. I try to coordinate them with my outfit and accessories, but it's hard not to break a budget. Casely has stepped in to solve that problem! For $15 a month (plus $10 shipping to me in Canada/international, FREE to the US!) you get a phone case tailored to your style (either classic or bold, or a combo of the two) and phone size. You can also add on a screen protector for $7 with your first box. They only offer iPhone cases at this time.
DEAL:
  Get 50% off your first month of Casely! Use coupon code 
HELLO50
.
I can't get over the packaging – it's so girly and feminine but stylish as well. The other side had a fill in the blank type card for social media… which I apparently forgot to photograph.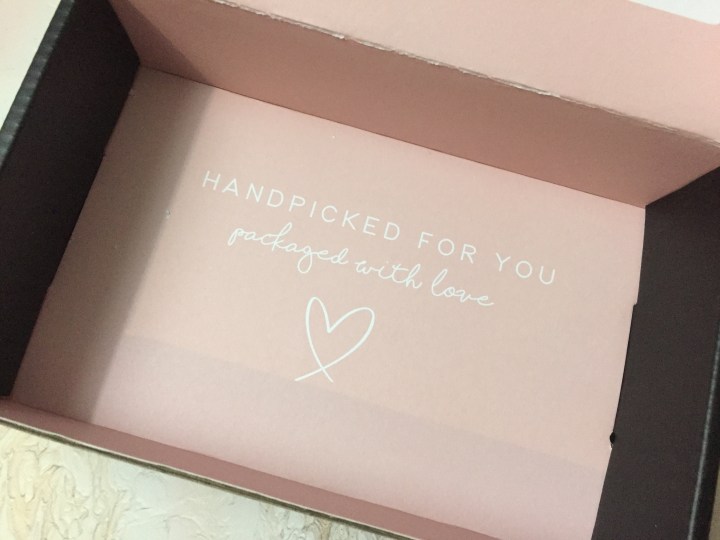 Even the bottom of the box is cute! This subscription is definitely tailored towards females, in my opinion.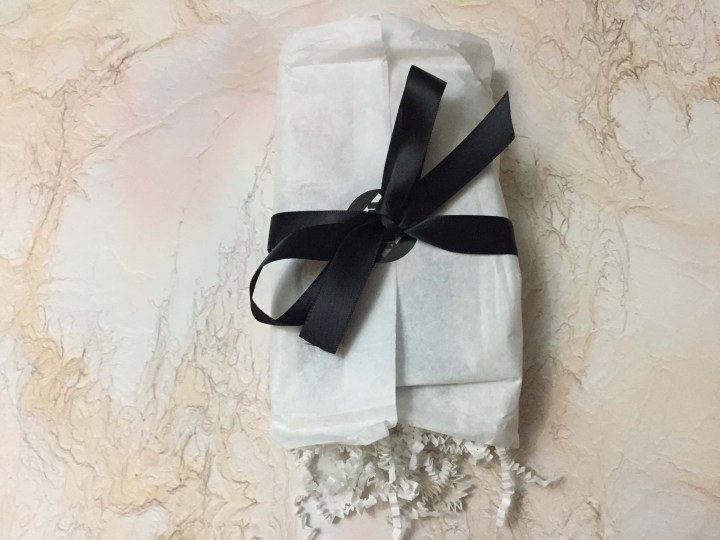 The little details like the bow made me smile.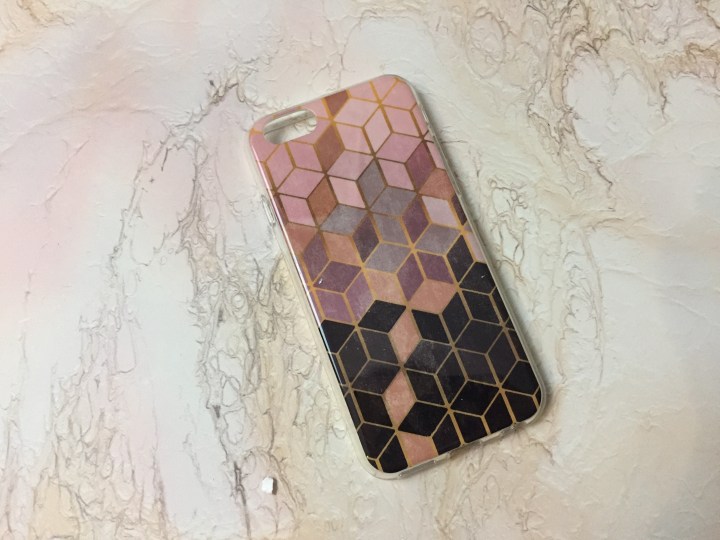 First look! I love the modern geometric design; it has a texture printed on it to add some flair. The material is very sturdy and strong. It's very stiff being brand new, so it was easy to snap on but a bit harder to pry off to take a photo. The side buttons for power and volume are covered by the plastic, and they are quite a bit stiff as well – I found I really needed to press down hard to hit the buttons, but this will soften over time from use.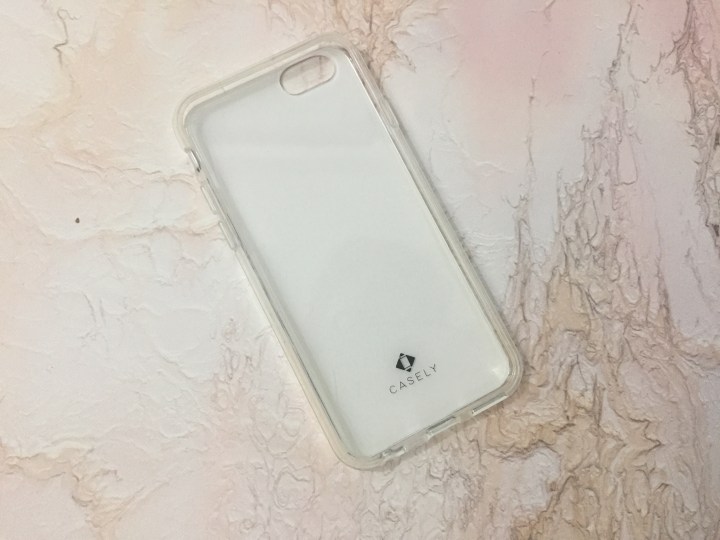 What I love about my new Casely case is that it has a bumper – that's the lip that wraps around and protrudes out on all sides of the phone. If you drop your phone flat, the bumper protects the screen from hitting the surface. It's not foolproof but it definitely adds some protection. The ports for Lightning and the earphone jacks are exposed and easy to access.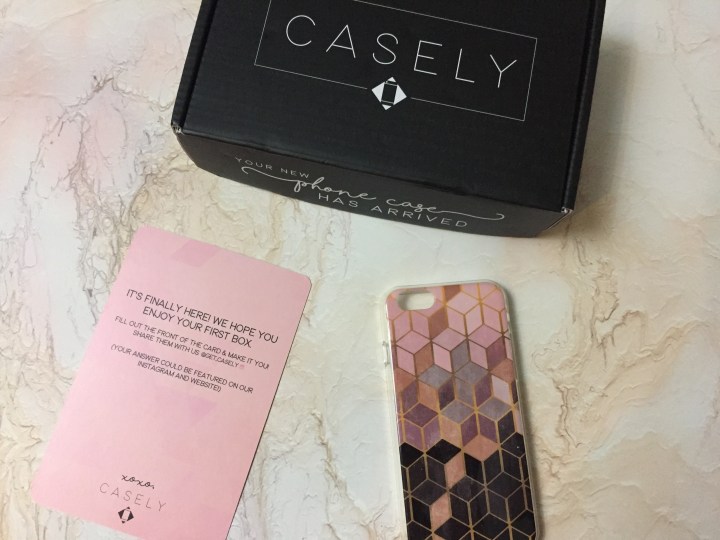 Love my case? Casely releases their past cases on their shop for $25, but the best deal is to subscribe and pay $15 for a surprise!
What did you think of this month's case design?
Visit Casely to subscribe or find out more!