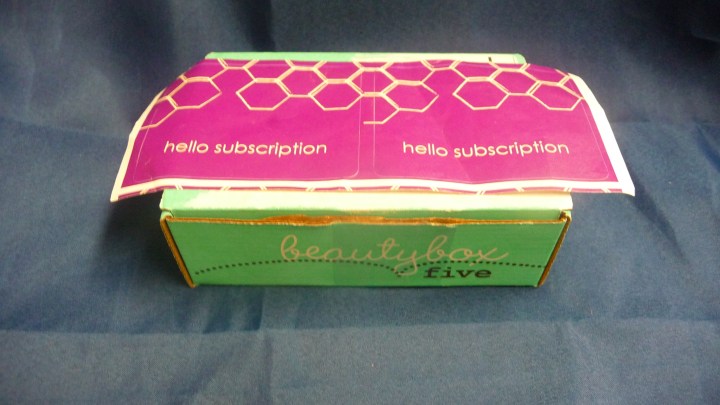 Beauty Box 5 is a monthly beauty box with 4-5 deluxe beauty samples (sometimes full-size) in every box. You'll get makeup, nail polish and accessories, haircare, skincare, and more.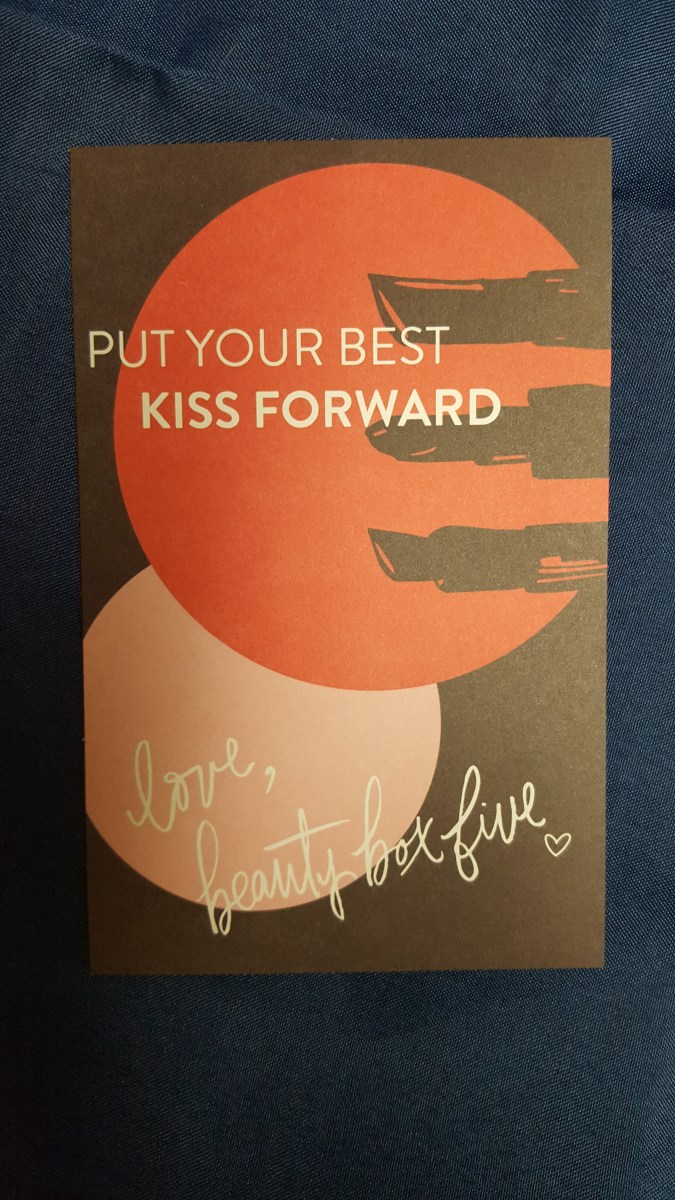 This month's theme is "Put your best KISS forward." That's right, this month it's all about the LIPS!
DEAL: Get a free Elizabeth Mott Eyeliner in Glitterati in your first box! Use this link to get the deal. Valid for new subscribers only.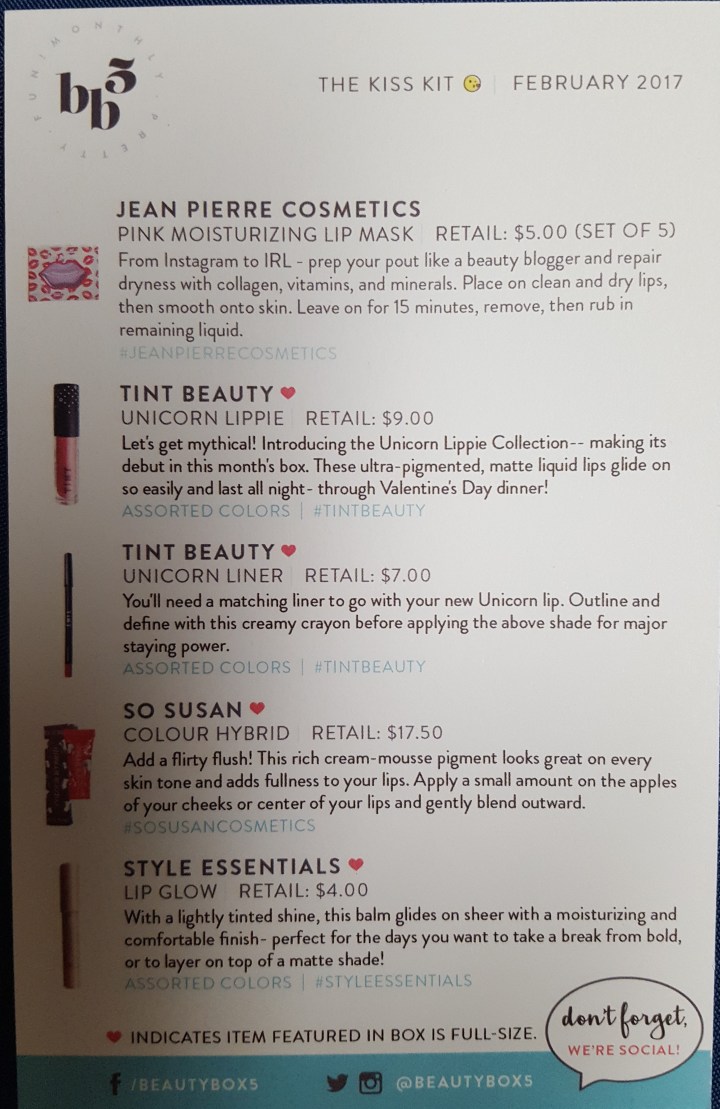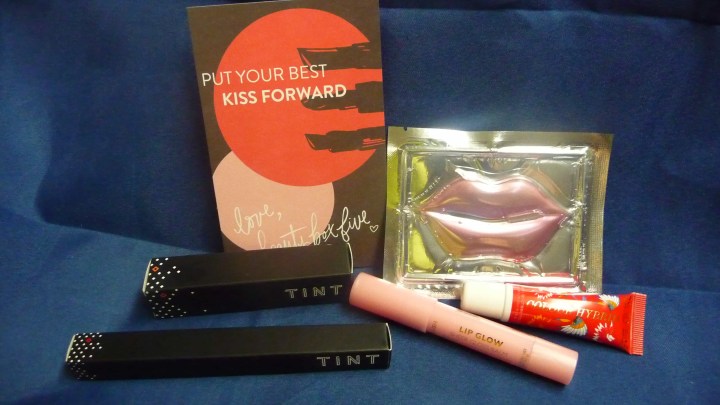 The information card gives the details on each product, the retail value, and whether or not the item is full-size. 4 of the 5 items in this box were full-size items. I received a lip mask, 2 lip colors, a lip liner, and a lip gloss.
Everything I need to be kiss-ready! Sadly, though, no Valentine's for me.
My first item is the  Jean Pierre Cosmetics Pink Moisturizing Lip Mask ($5 for a set of 5). It is a mask for your lips! It helps repair dryness with collagen, vitamins, and minerals. You place on your lips for 15 minutes, remove, and then rub in the remaining liquid. Easy ways to make your lips kissable again.
My next items are a combo piece. It is a lipstick and lipliner from Tint Beauty ($9- lipstick, $7- lipliner). It is part of the new Unicorn Lippie collection. They are ultra-pigmented and have a matte finish. This lip color lasts a long time. No worries about re-applying during the night. This is a nice bright pink color. Not quite my color but I'll make it work.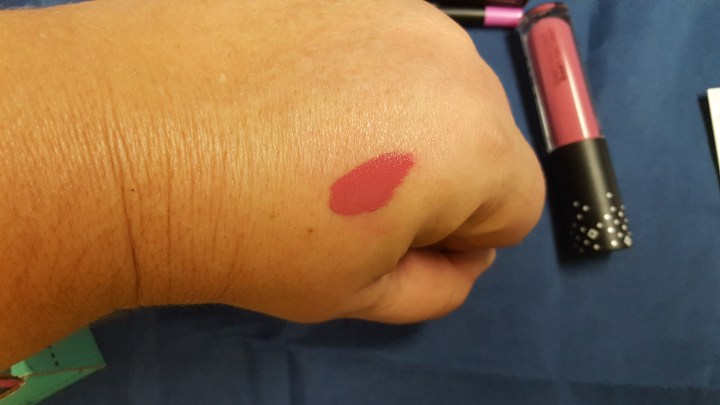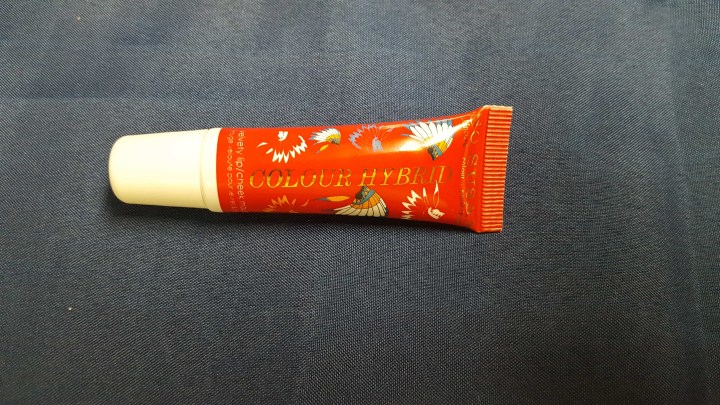 I also received a lip color from So Susan ($17.50 Amazon). This duo color can be used on the lips and cheeks. I like the So Susan line. They have nice colors and I like that they have dual uses. This one came in a kissable red color.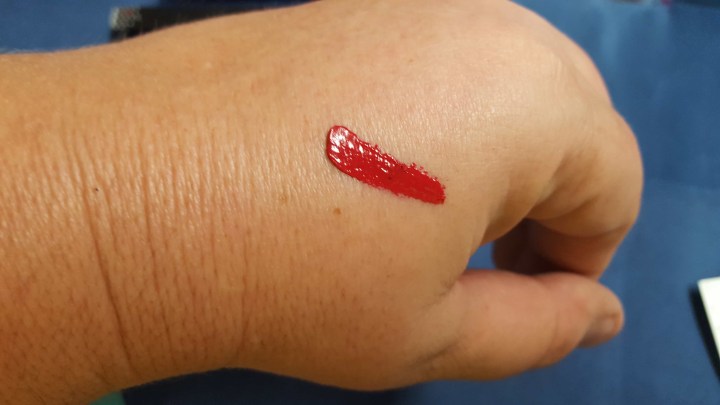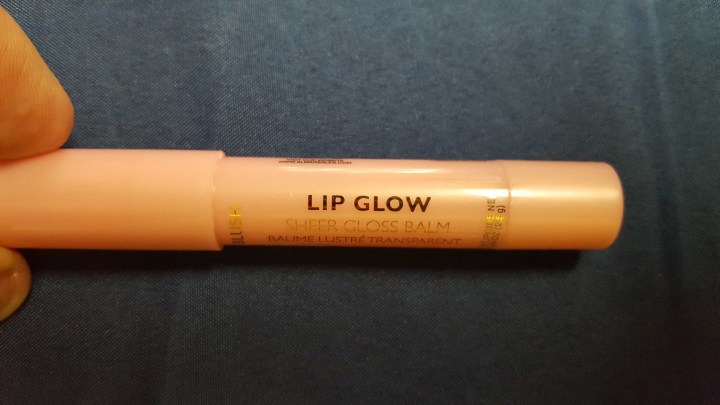 Also in the box was a lip balm from Style Essentials ($4 Amazon). The color is very light. I was not able to get a picture of the color. this lip balm is great for when you want to wear a light color instead of a bright color.
Were your lips Valentine's ready?
This box had a value of about $42 with a great variety of items, all extremely usable! What do you think of Beauty Box 5?