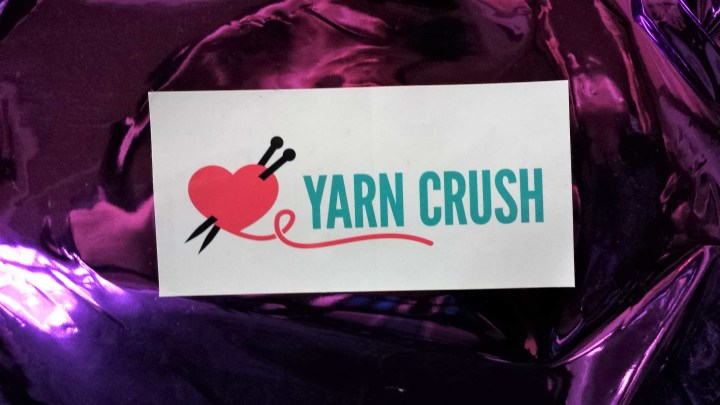 Yarn Crush is a monthly subscription box for the yarn enthusiast. It includes at least 100g of premium yarn (either one large skein or several coordinating mini skeins), a knit and a crochet pattern, any notions necessary to complete your project, and most months will also include a bonus gift.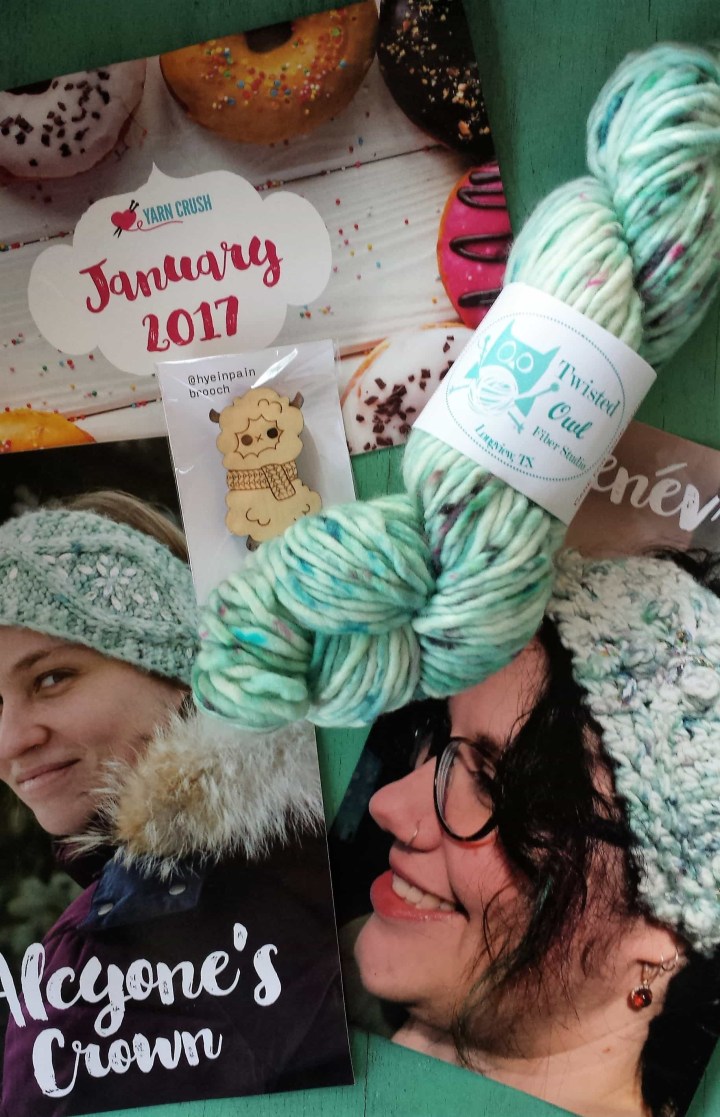 DEAL: If you'd like to give Yarn Crush a try, use coupon code HELLO to save $5 on your first box!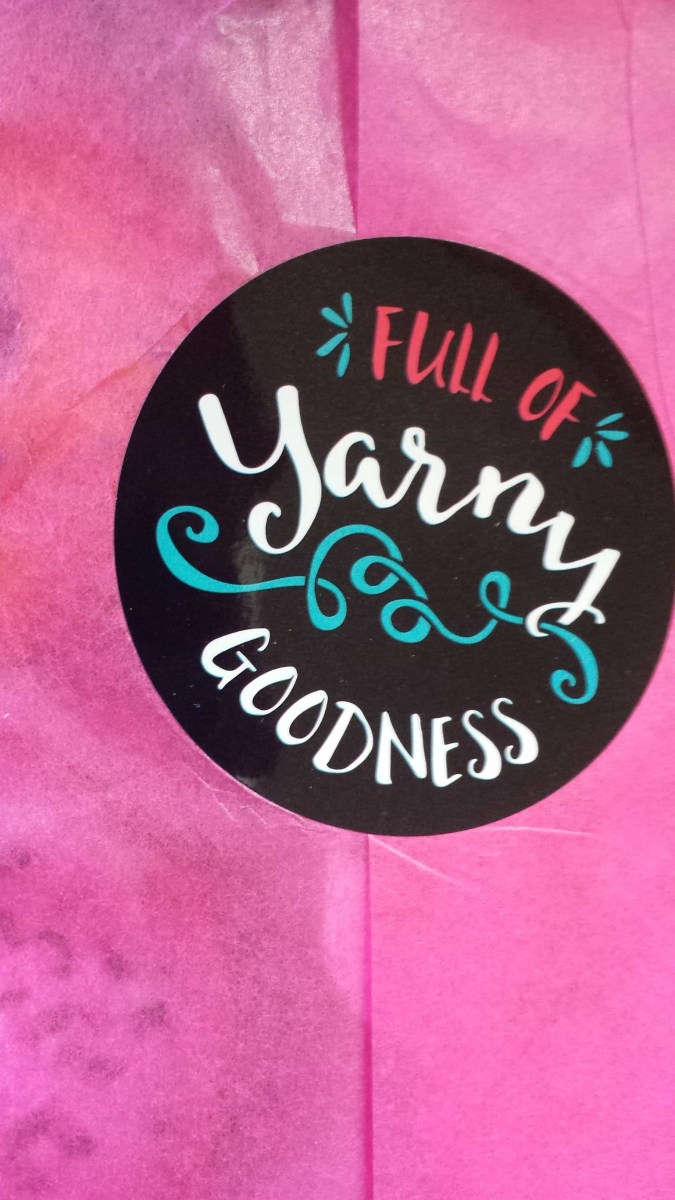 If you choose to subscribe to Yarn Crush month to month, the price is $32.99 per month. If you prepay for 3 months, the price is $32.00 per month and you get a free gift. If you prepay for 6 months, the price is $31.66 a month and you get the free gift. And, if you are totally committed to this box of swoon-worthy yarn, you can prepay for a full year and the price drops to $31.25 a month (you get the free gift of course). Shipping to the U.S. is $5 per box.
You also get to have some input to the colors that you get. You can choose between Warm, Cool, Neutral, and Surprise Me.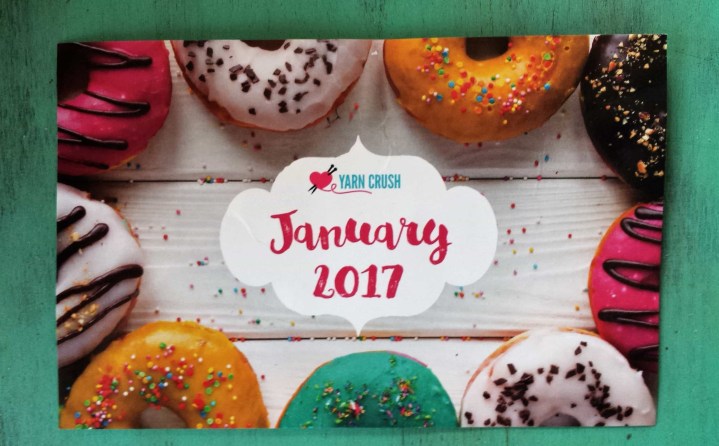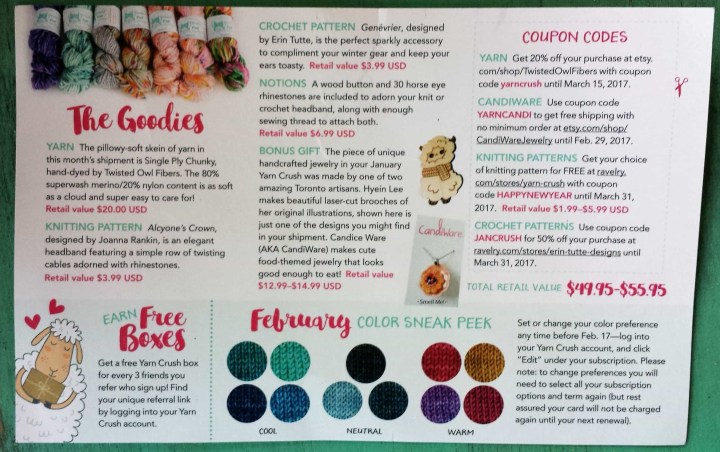 The flip side of the Yarn Crush card gives all kind of useful information about the included products including their retail price. There are also coupon codes for patterns and a referral offer from yarn crush. For every three friends that sign up using your referral link, you get a free box. Cha-ching! (You have to subscribe first and then log into your account to get your referral link).
The knit pattern in this month's box is by Joanna Rankin and is called Alcyone's Crown ($3.99).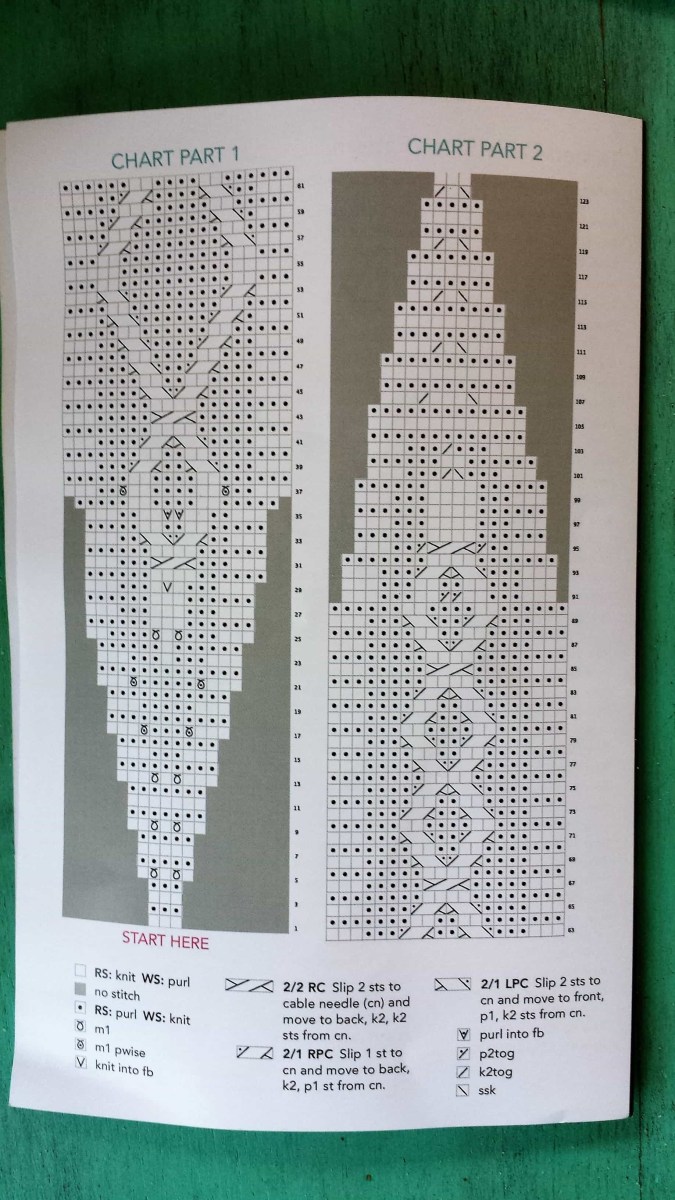 The knit pattern is really beautiful and there is a nice graph on the back of the pattern booklet.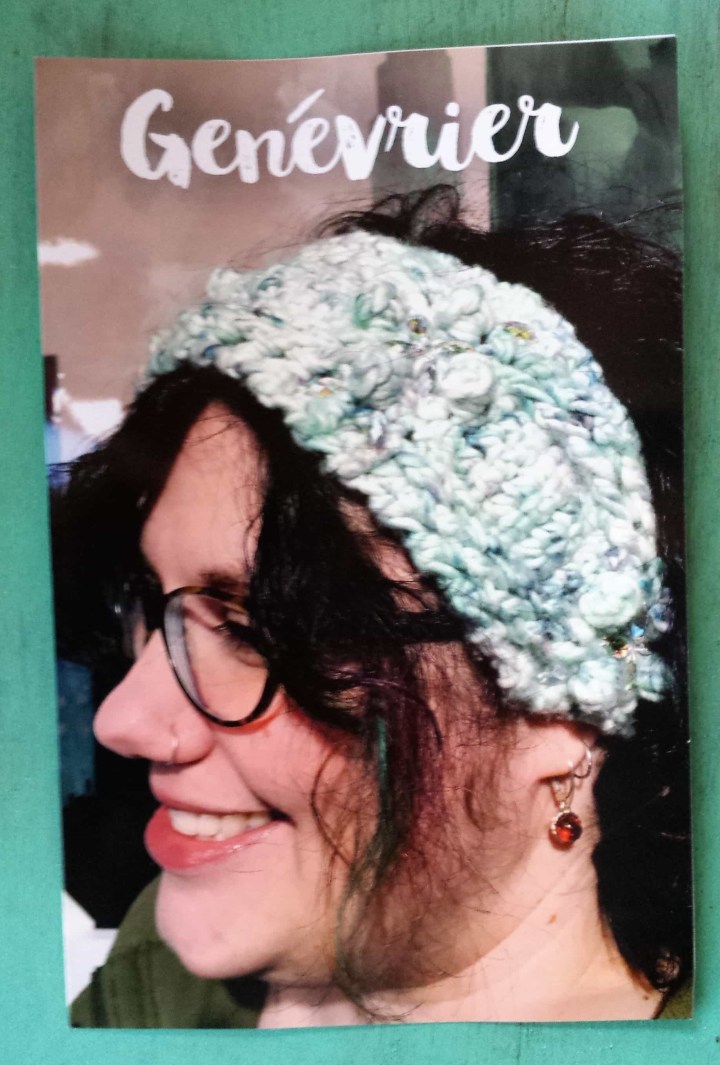 The crochet pattern in the box was entitled Genevrier by Erin Tutte ($3.99). The pattern was very easy to follow.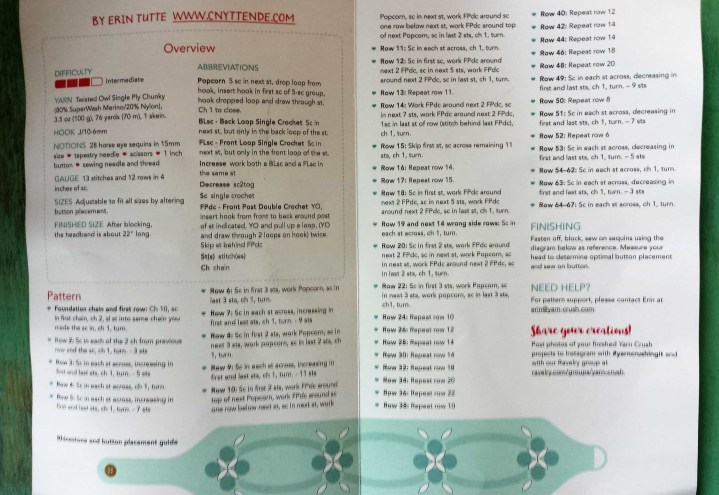 The pattern is rated as intermediate and was very easy to follow. The popcorn stitches and cables across the top worked up beautifully!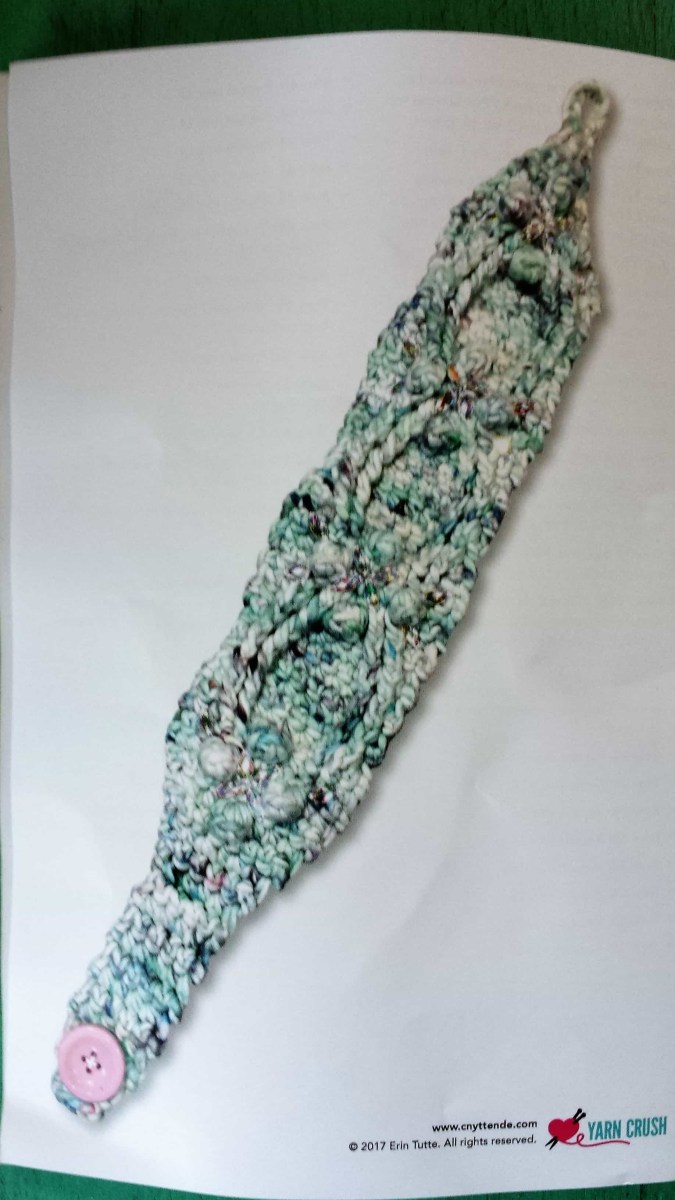 There is a picture of the project completed on the back of the pattern booklet.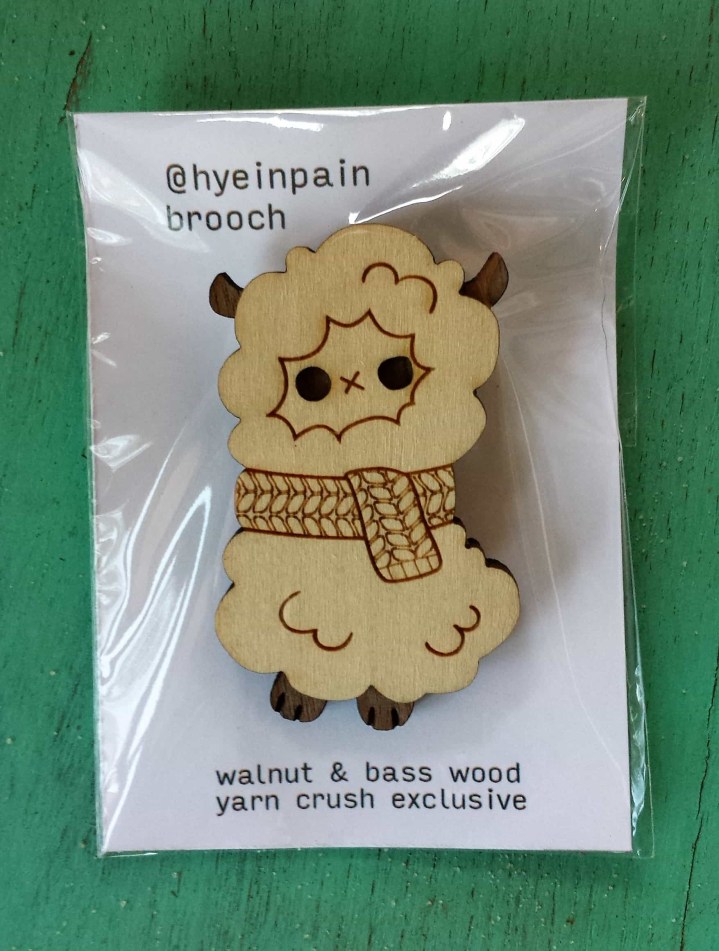 This cute as bug sheep pin made of walnut & bass wood is the bonus gift in this month's box and a yarn crush exclusive.
"The piece of unique handcrafted jewelry in your January Yarn Crush was made by one of two amazing Toronto artisans. Hyein Lee makes beautiful laser-cut brooches of her original illustrations, shown here is just one of the designs you might find in your shipment. Candice Ware (AKA CandiWare) makes cute food-themed jewelry that looks good enough to eat! ($12.99-$14.99)"

This month's yarn is a gorgeous colorway entitled Goblin King by Twisted Owl Fibers.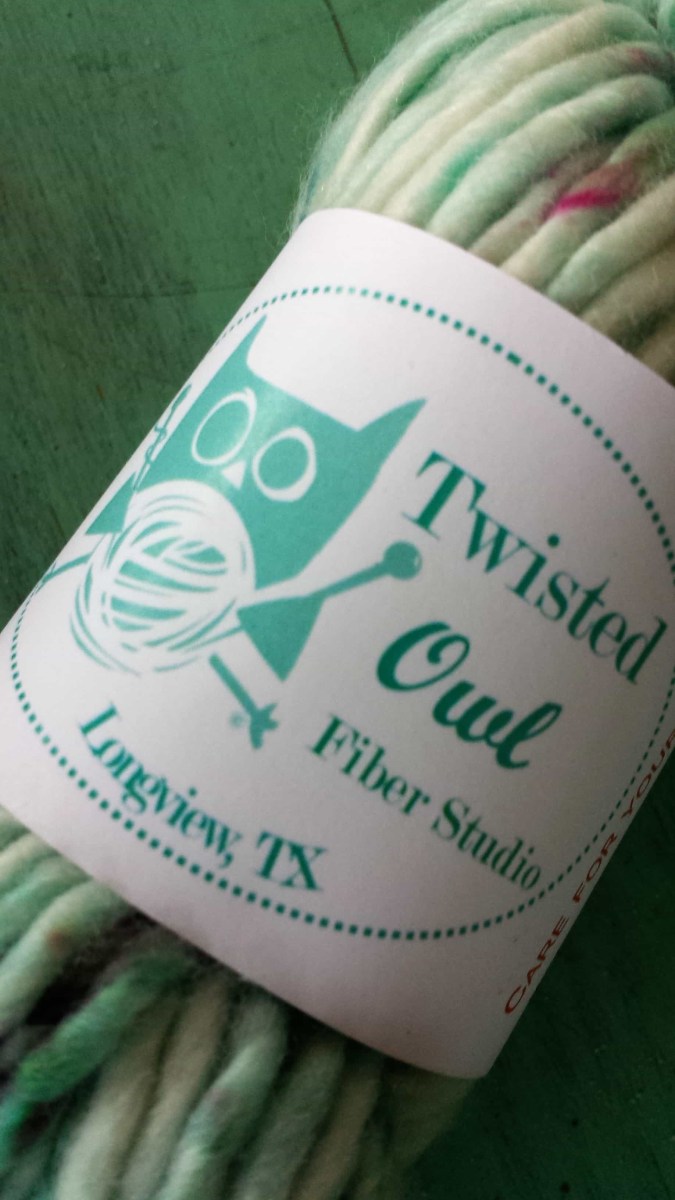 "The pillowy-soft skein of yarn in this month's shipment is Single Ply Chunky, hand-dyed by Twisted Owl Fibers.  The 80% superwash merino/ 20% nylon content is as soft as a cloud and super easy to care for!" ($20)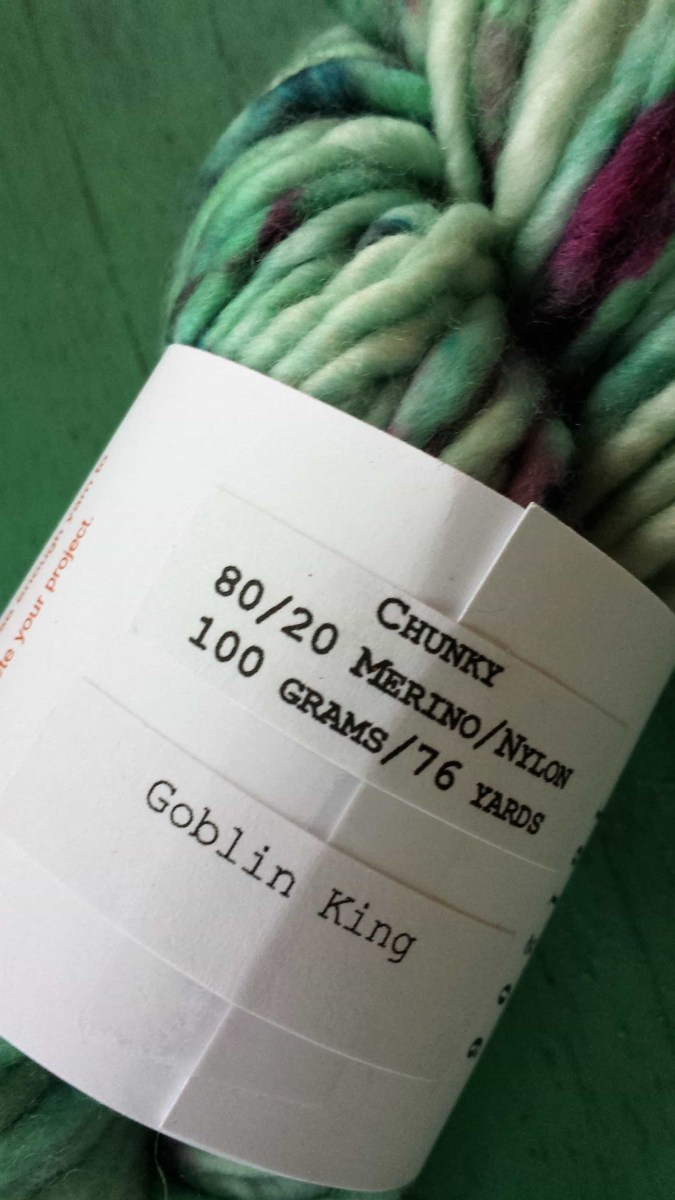 I love the name of the yarn!  I didn't expect the Goblin King to be so beautiful though!
The color is a mix of teal and seafoam with little pops a royal purple.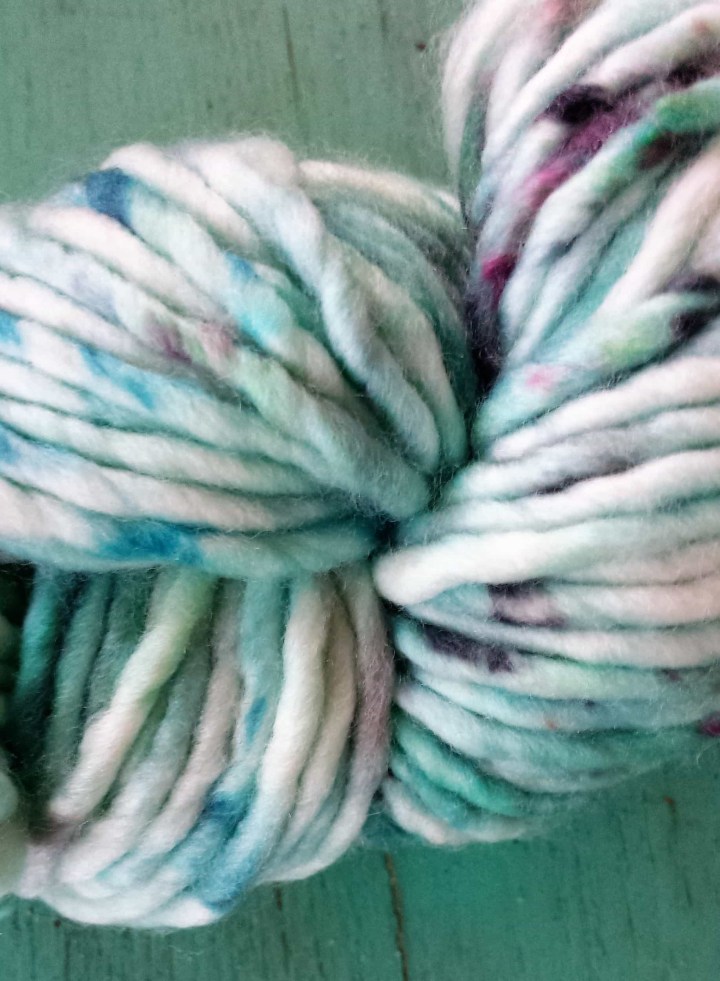 It was also very soft and the chunky weight makes for quick project workup.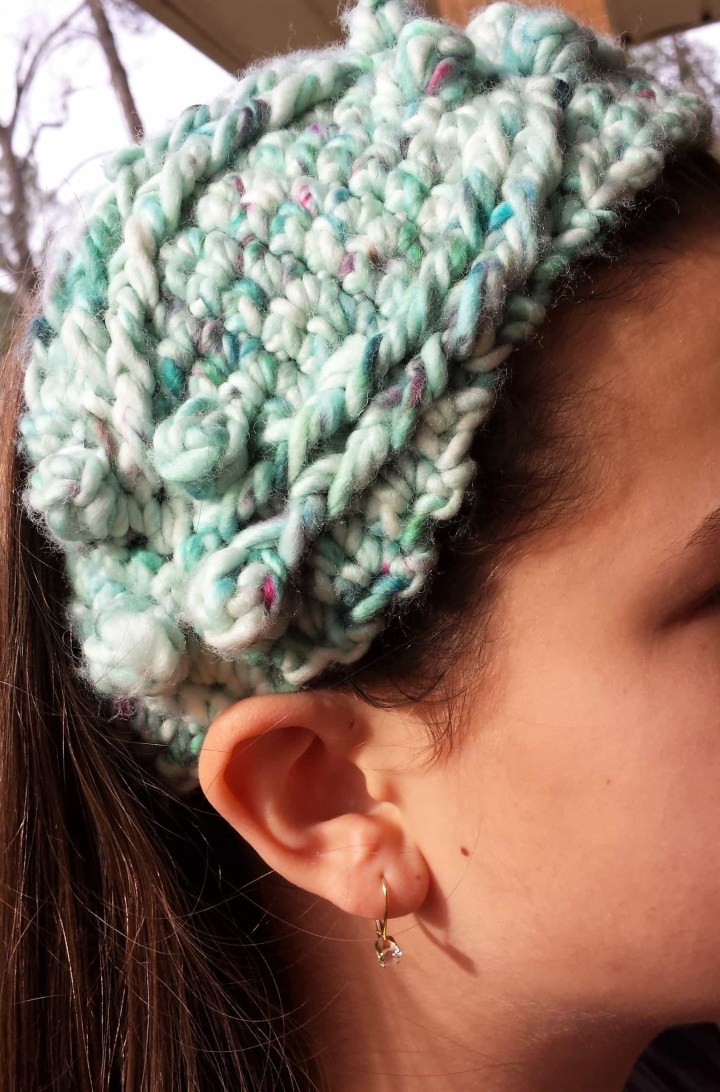 The final project turned out lovely! My daughter loved it. I have to reiterate that the cables across the top of the headband really add a nice touch and were very easy. I see more cables in my future.
I really enjoy the high-end yarns in the Yarn Crush subscription box. I think that this month's yarn was my favorite so far!!! And the pattern was fabulous too! My box (it actually came in a fancy metallic envelope) was missing the button for the project, but I had no problem with that as every previous month has sent more buttons than the project called for (I still have plenty left). I am crushing on Yarn Crush, if you couldn't tell.
Did you order the Yarn Crush subscription box? Did you choose the Warm, Cool, Neutral or Surprise Me box? What color yarn did you get in your box?