The Taste and Curiosity around the world international snack subscription box is quite interesting as it doesn't make you commit to a monthly $19 subscription if you don't want to, and allows you to buy a box curated to a particular country. China, Japan, and Korea were all available when I took a look at their website.
This review takes a look at the Japan Box which they named the Sakura Set.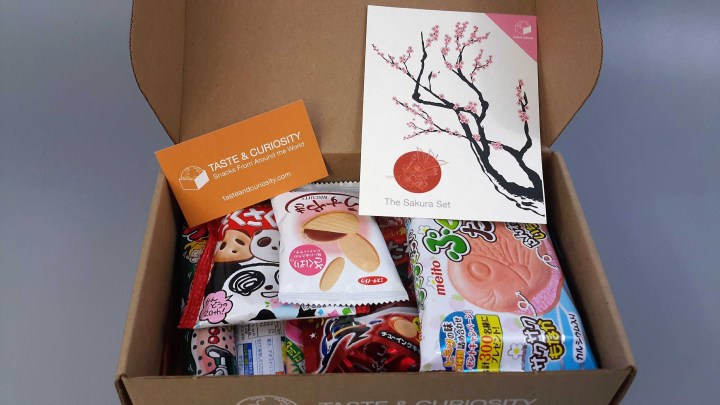 The box came filled and well packed. There was an information postcard included which describes all the products. This was my first time trying Japanese treats and I was very excited, and grateful for the information card.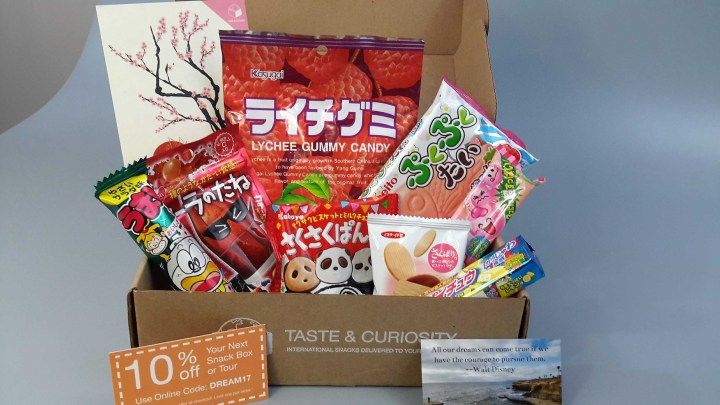 This box contained 8 varied treats, ranging from sweet to salty. It also contained a magnet. A different one is included in every box.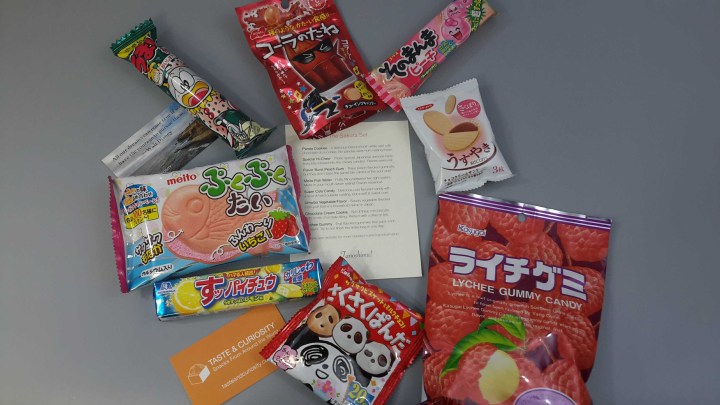 They interview locals from each country to ensure the treats included are delicious. I was very pleased with what I received, and the quality was super fresh and tasty!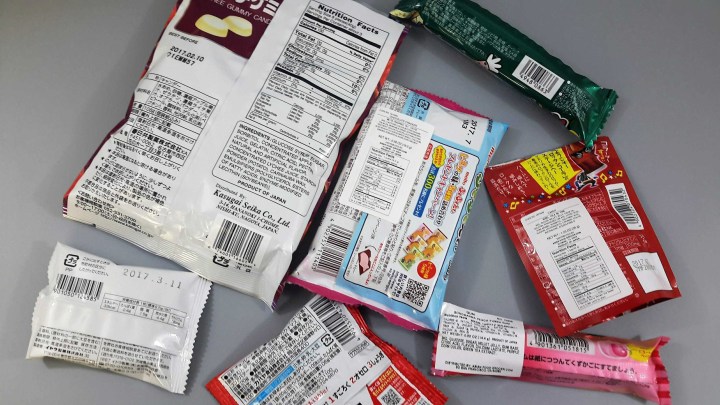 For those of us who do not speak Japanese,  items had an ingredients list sticker in English to translate.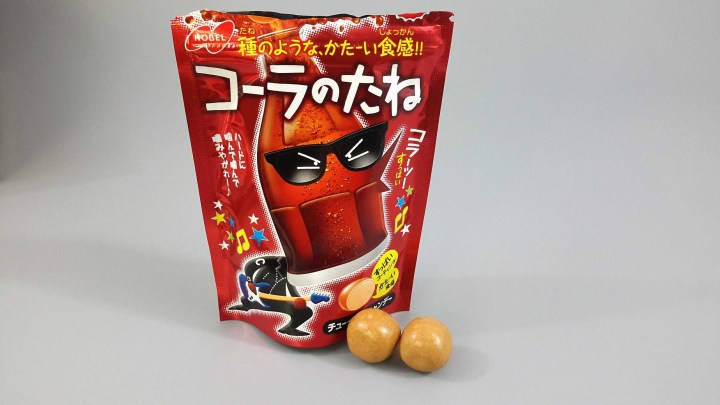 This Super Cola Candy was a bit like a Cola-flavored Mento in that it has a hard candy coating outside with a soft and chewy inside. They were good and I had to make myself close the zip lock top back up so I could sample the other goodies in the box!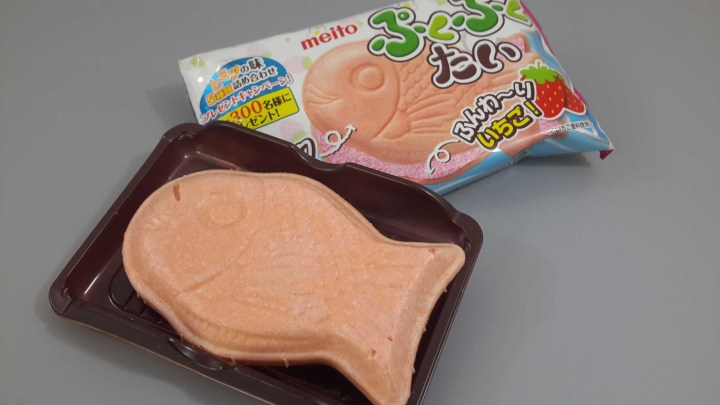 This Meito Strawberry Fish Wafer left me wondering what I was about to encounter when I opened the package!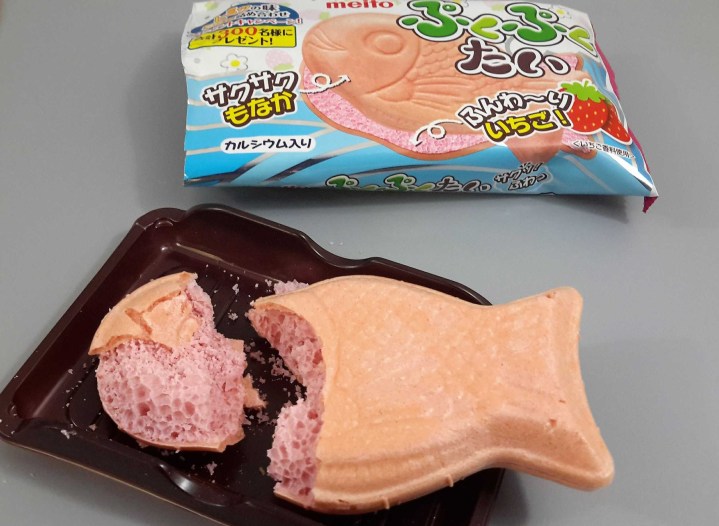 Inside, the cookie wafer is filled with a fluffy strawberry filling. This melted in my mouth and managed to disappear before I moved on to the next item. Luckily, it did NOT taste like strawberry flavored fish, which I was worried might be the case. It reminded me a bit of Strawberry Quick in flavor, but not exactly.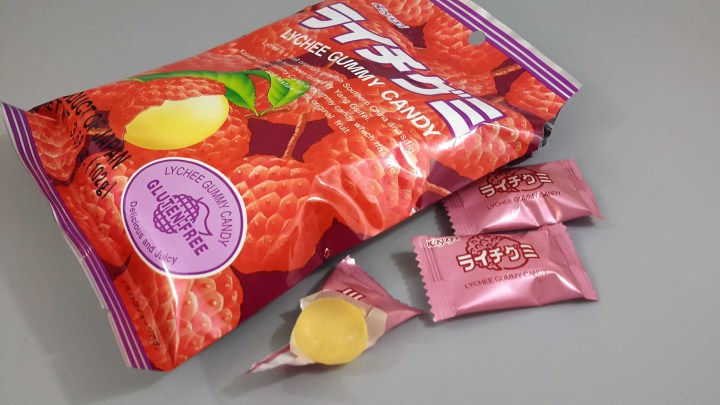 I've had fresh lychee before, and this Lychee Gummy Candy does a great job of capturing both the flavor and consistency of the fruit. There were plenty in there to share, but no one says that you have to!
This Peach-flavored Gum with a soft gooey center was delightful. As I read the description card, I learned all 3 balls don't taste the same! Looks like I'll have to get back to chewing.  🙂
And while we are on the subject of chewing, these Lemon-flavored Special Hi-Chews reminded me a bit of starburst, when it has been warmed in your pocket. It doesn't stop there, however, but has little crystal-like fruit bits inside that add a nice little extra to the candy. There are plenty in the pack making this one you can enjoy over a few days.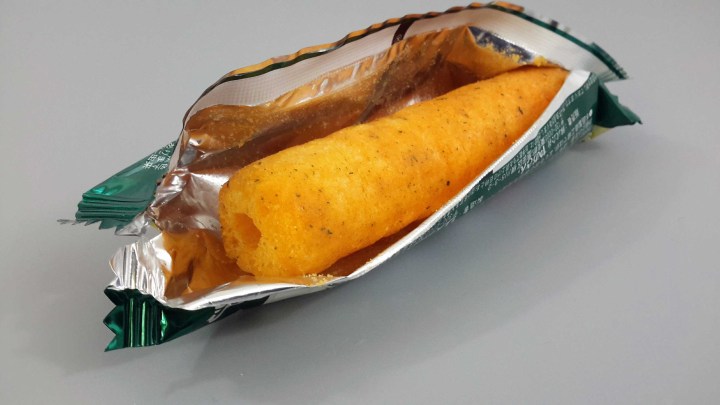 This corn puff savory treat is an Umaibo-vegetable flavored snack. Honestly, when I opened it and sniffed it all I could smell was fish. I had to talk myself into breaking a piece off of it and tasting it. Once I did though I kept reaching back for more! It's unlike American savory snacks, but isn't that the whole point of subscribing to a box like this?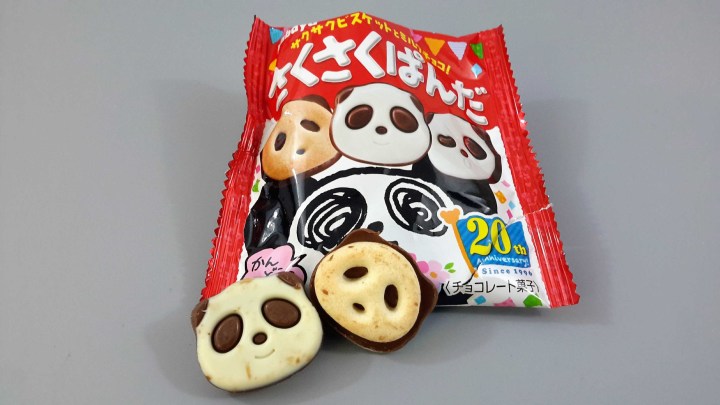 The final two treats merged cookies with tasty chocolate. Always a win in my book! These Panda Cookies were really cute and has an equal cookie to chocolate thickness.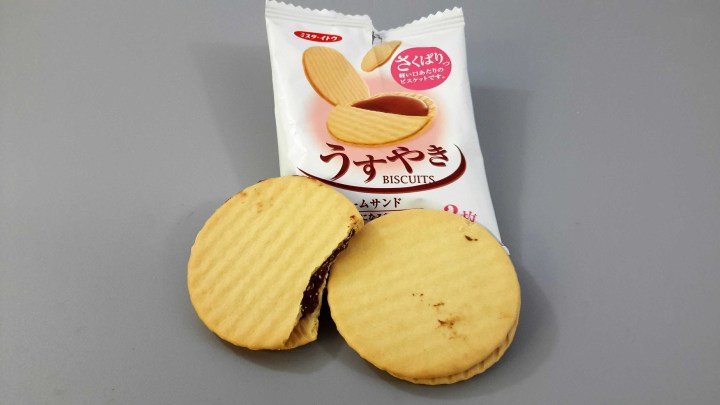 These Chocolate Cream Cookies were the last in the box. They are on the thinner side and have a nice layer of creamy chocolate in between.
Take a culinary treats tour of Japan without leaving your home! If I ever see any of these treats in a store in the U.S. I will certainly buy them again. That is a winning box in my book! Buy it for yourself, a friend, or a child away at college that is open to new flavors.
Visit Taste & Curiosity to subscribe or find out more!