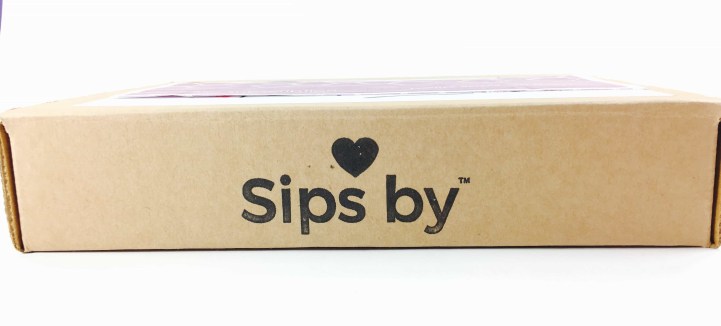 Sips by is a new tea discovery subscription box from an Austin, Texas-based company. You fill out a survey of the types of tea you like and they send you four different varieties from different tea brands to try out, enough for 15 cups, or 45 if you like to re-steep your leaves. This subscription is $15 a month.
The survey asks what types of tea you like, how you like to prepare your tea, do you prefer tea bags or loose leaf, and so on. You can also choose "all" as your answer if you're really adventurous. For flavors, I chose fruit flavored, floral scented, and smoke scented.
For the types of tea, I chose herbal, black, chai, and oolong. Black is my favorite type of tea, matcha is my least favorite. I think I picked chai on accident, or maybe I picked it for my daughter, who likes chai tea lattes. You can also pick your caffeine level. I picked 4; 5 was the highest. Now I just had to sit back and wait for my tea to show up.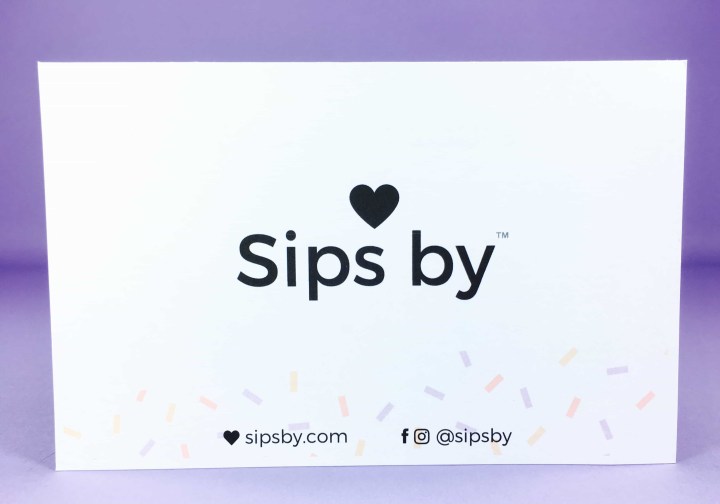 I found a product information card inside my box.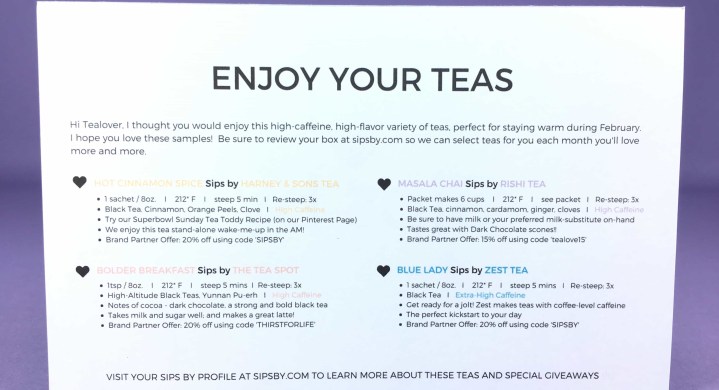 I loved the info on my card! It gave the tea name, amount of tea and water to use, water temperature, steeping time, and serving suggestions. They also had coupon codes so I can stock up on my favorites. Nice!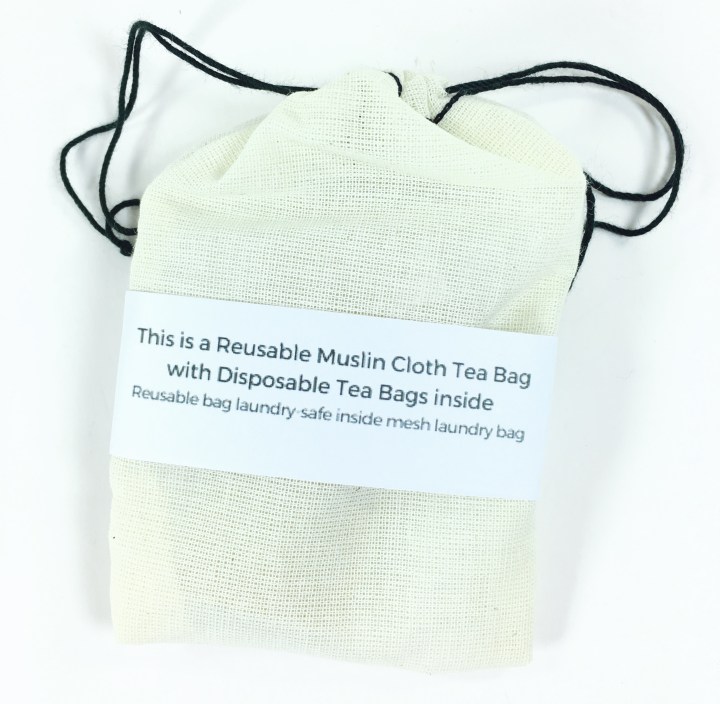 I received a reusable muslin tea bag (I found a similar one here, 98¢) filled with…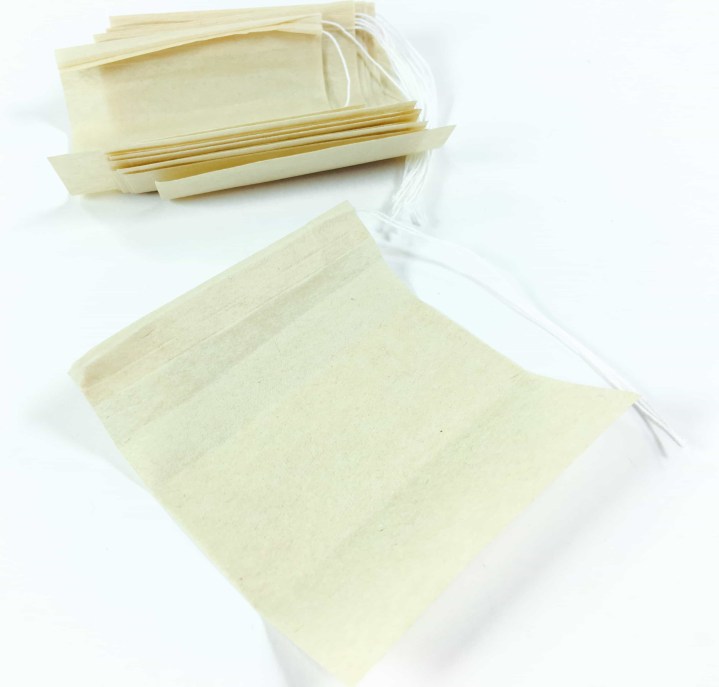 …10 disposable tea bags (90¢)! I have two different tea steepers, a French press and a Teavana Perfecttea, so I don't have a need for these items but I love that Sips By thought of everything! These are the coolest tea bags I have ever seen; they have a drawstring to close them securely! You can find them here.
My first tea was Bolder Breakfast by The Tea Spot ($3, makes 5 cups). Black tea, pu'erh tea, mallow flowers, and dark chocolate blend beautifully in this high-caffeine tea (all of my teas this month had high caffeine levels.)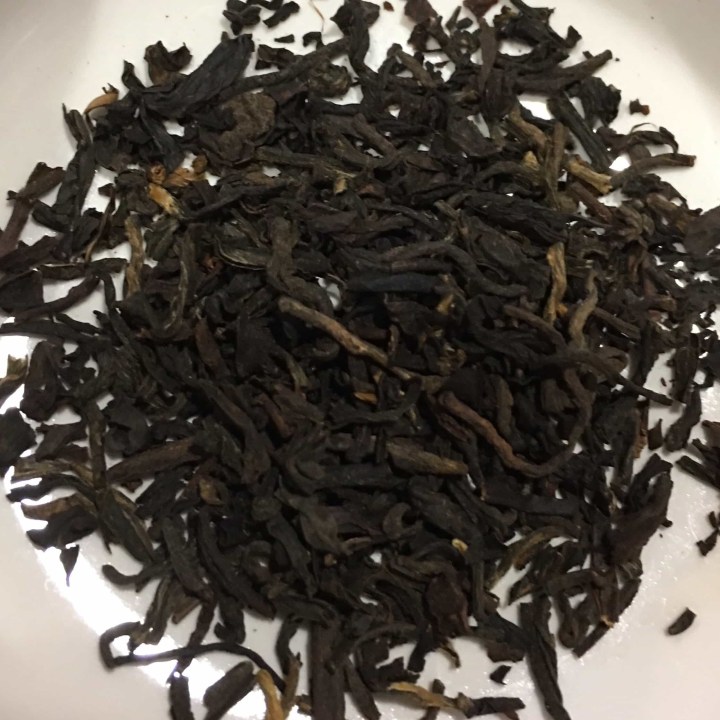 Here's a picture of this loose leaf blend. I was surprised to find it wasn't bitter, was smooth and slightly smokey, and had a mild chocolate flavor. Delicious and my favorite of the bunch!
Harney & Sons Hot Cinnamon Spice ($1.58) is their best selling tea flavor according to the Harney & Sons website. Black tea, orange peel, three types of cinnamon, and cloves made this warm, inviting, and surprisingly sweet! So sweet that sugar wasn't needed. Spicy flavors aren't my favorite though so let's keep exploring.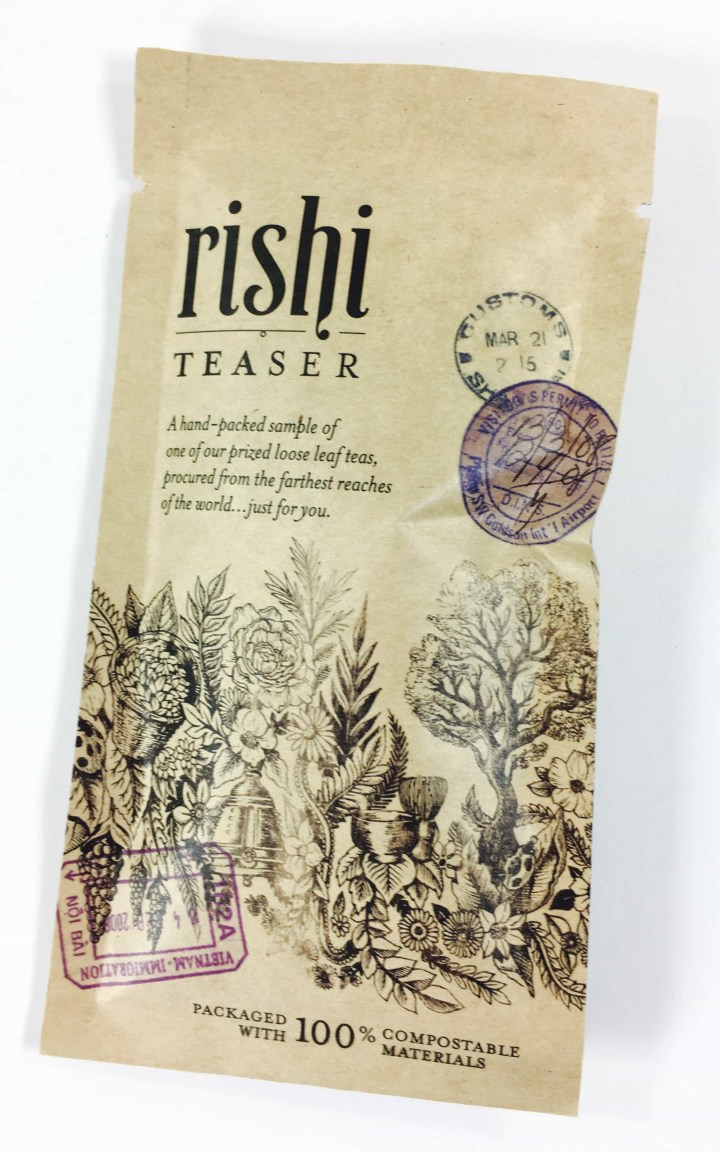 I think I chose chai either by accident or for my daughter but Sips by followed my survey answers and sent Rishi Masala Chai ($2).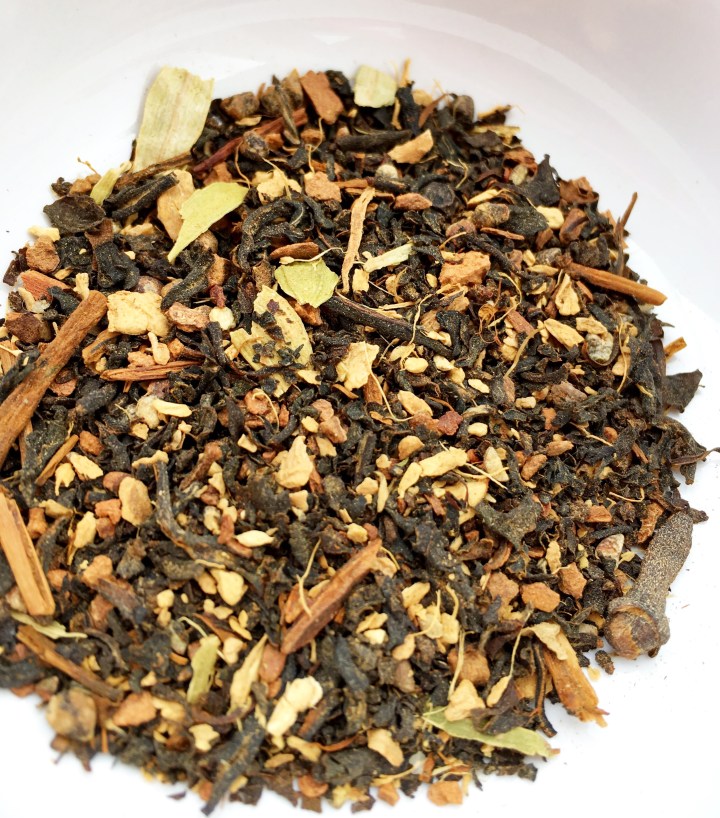 This organic blend features black tea, cinnamon, cardamom, ginger, black pepper, and cloves. I found different directions on the package and website but followed the website since it mentioned the amount of tea needed. I simmered milk, water, and the tea together for 5 minutes before straining and adding sugar.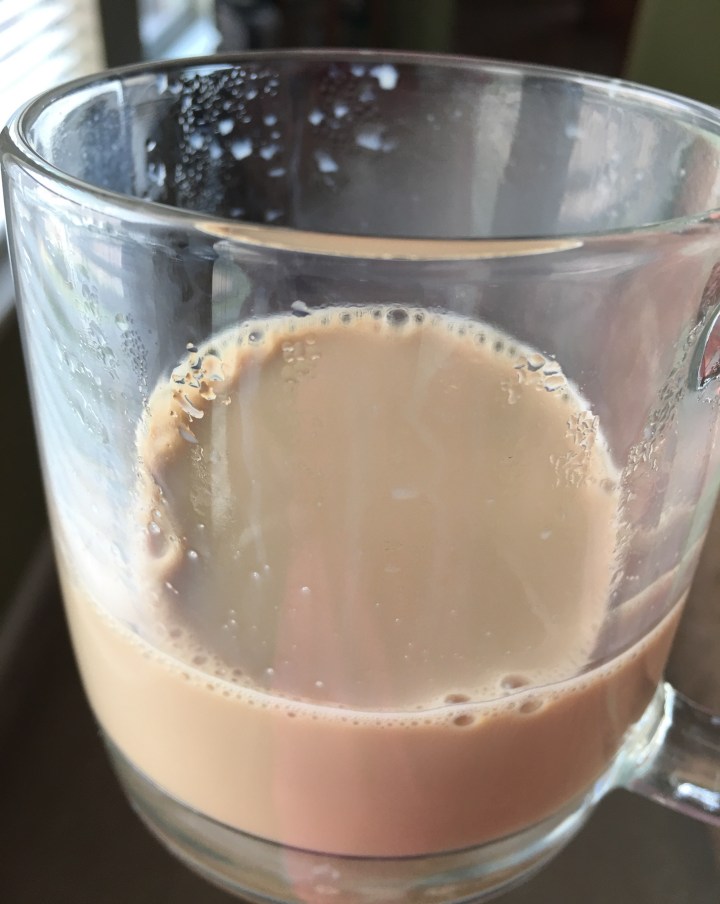 This was like a sophisticated version of hot chocolate, spicy with a bite and creamy, like pumpkin pie. Can be served cold or hot or brewed like traditional tea. Again, too spicy for my tastes and I have no idea why I chose chai or how to change my preferences.

Blue Lady Zest Tea ($2.43) is "high octane" tea and contains the same amount of caffeine as a cup of coffee! This blend includes orange pekoe black tea, tea extract, cornflower petals, hibiscus, orange peel, lemon flavor, and passion fruit flavor.
It was a little bitter but sugar made that disappear and it had a lovely lemon flavor. I don't know if I felt like I had more energy but I enjoyed the tea!


I rated my teas online to see if that will help with future shipments.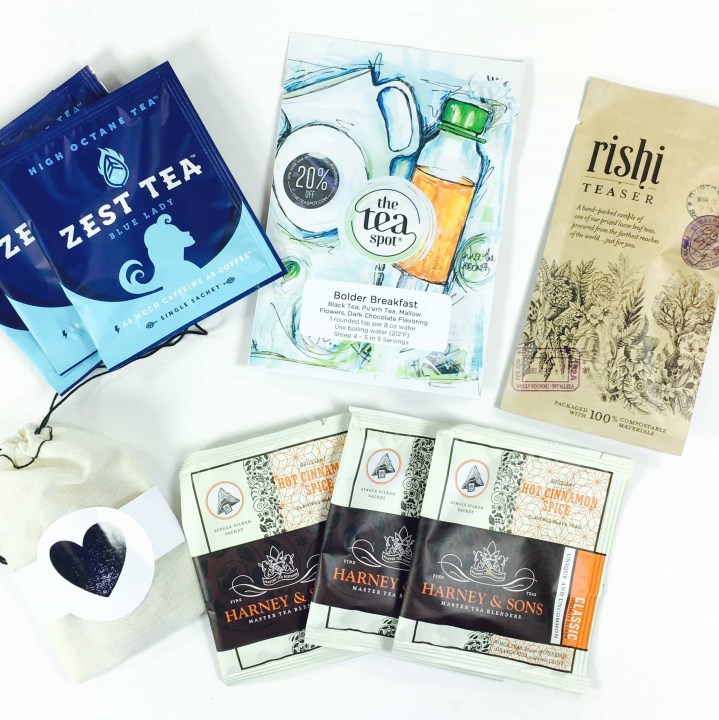 Overall, I really enjoyed my Sips by experience and look forward to seeing what I might discover in future boxes! I would like to see a way to further customize my box or make changes to my preferences (chai, what was I thinking?), and when I chose "fruity" as a preference I was thinking more "berry" and less "citrus". I didn't choose "spicy" but received two spicy flavors. Also, although I chose level 4 for my caffeine preference, I also chose herbal tea and would have liked to have received one herbal tea for relaxing with in the evenings. Having said that, I still liked trying my new teas and was thrilled to discover two brands that were new to me! I was also happy to see tea bags for the loose leaf teas and the product information card and presentation were spot on.
What do you think of Sips by? Let me know in the comments along with your favorite type of tea!