Fair Trade Friday is a monthly subscription that is committed to empowering women around the world. By providing women with jobs and an outlet through which they can distribute their goods, Fair Trade Friday helps women overcome poverty.
Fair Trade Friday operates three different subscriptions: the original box that includes 3-4 surprise items each month; the bracelet of the month box that includes 1 bracelet each month and the earring of the month box that includes one pair of earrings each month. All items in each of the different boxes are fairly traded. This review covers the earring of the month box for January.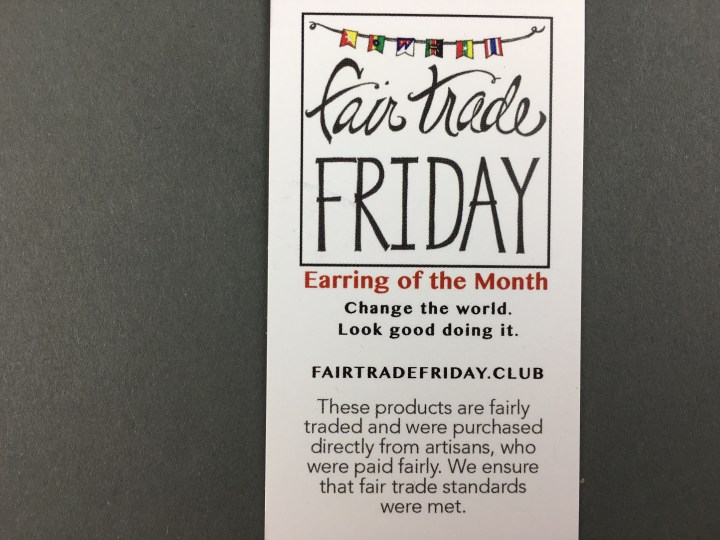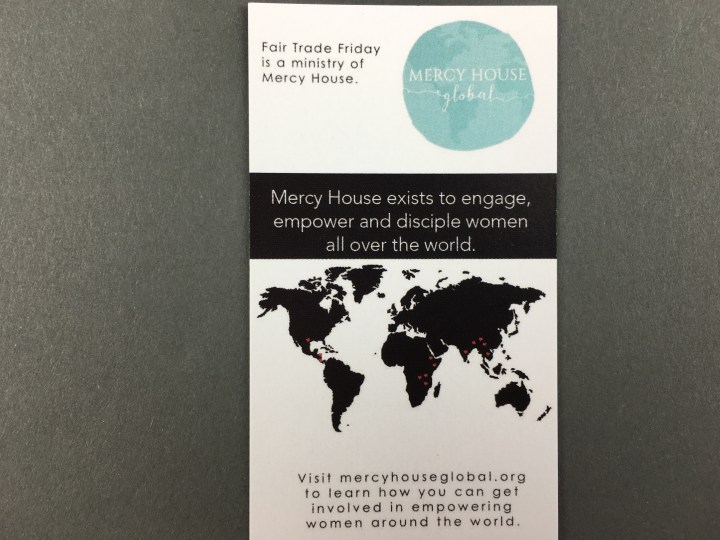 Fair Trade Friday's Earring of the Month Club is a ministry of Mercy House Global, an organization dedicated to engaging, empowering and discipling women around the world. Mercy House Global partners with 42 faith-based organizations in 24 countries worldwide to bring their vision to life. This month, they partnered with Basha in developing and distributing the items found in their earring of the month club.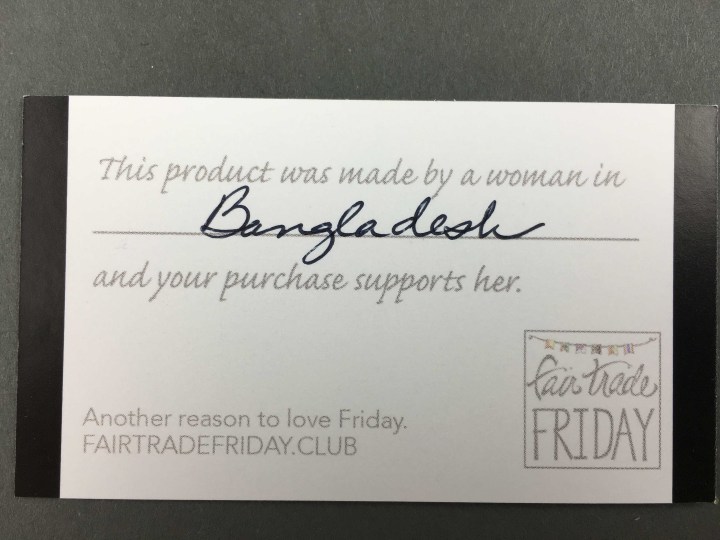 The earrings were hand made in Bangladesh by Salma, a woman working with Basha.
Basha is dedicated to providing a sustainable livelihood to both women at risk and those who have suffered the horrors of human trafficking.
All Basha products are handmade from locally sourced materials.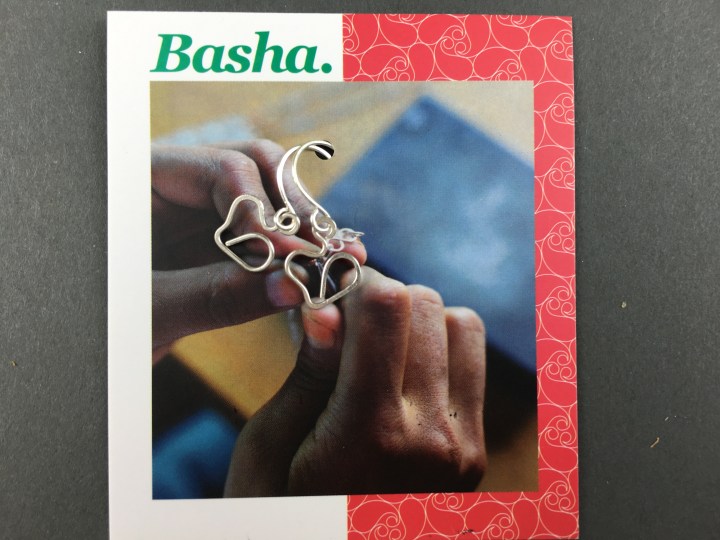 These attractive heart-shaped silver earrings arrived in time for Valentine's Day. I enjoyed wearing them as I helped my son get his valentines ready for his friends this week.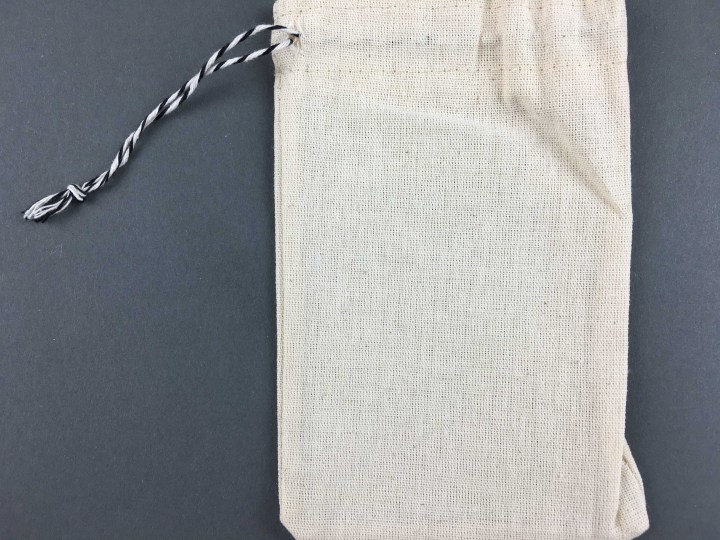 In addition to the earrings themselves, I received a fair trade cotton pouch for storing them.
I love that Fair Trade Friday includes a gift card with each purchase. That way, had I wanted to regift these earrings, I could easily, all while promoting Fair Trade Friday and its mission. Although I intend to keep and wear these earrings, I'm sure there will be some months where I'll want to save them for Christmas gifts, and this is perfect for that!
I absolutely loved this installment of Fair Trade Friday's Earring of the Month Club! I thought the earrings and the pouch were both gorgeous, and I loved reading about the artisans who produced them and the organizations that support them. I can't wait to receive my next installment!
Visit Fair Trade Friday to subscribe or find out more!