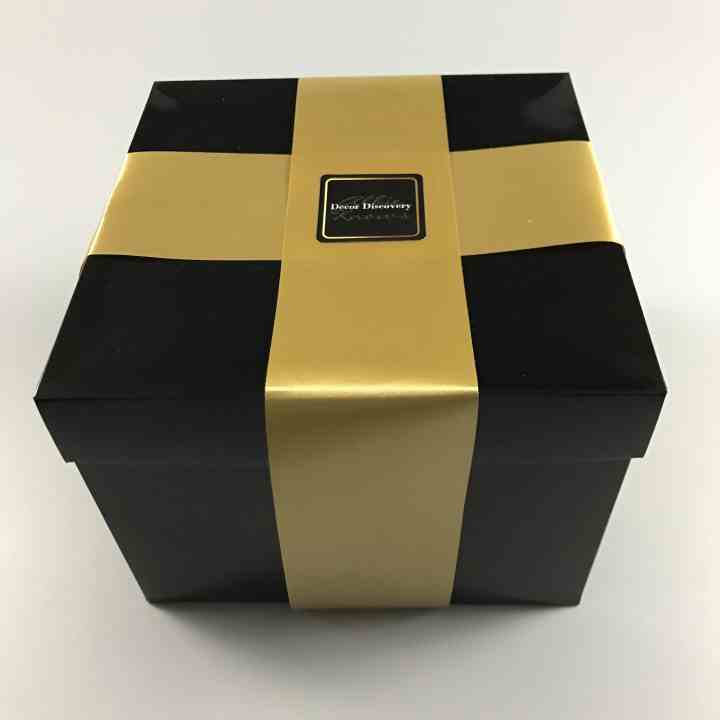 Decor Discovery is a curated home decor box designed to keep your interiors fresh. Whether it's your home, your office, or both, this box is an easy & affordable way to get you loving your space. This box is delivered every other month.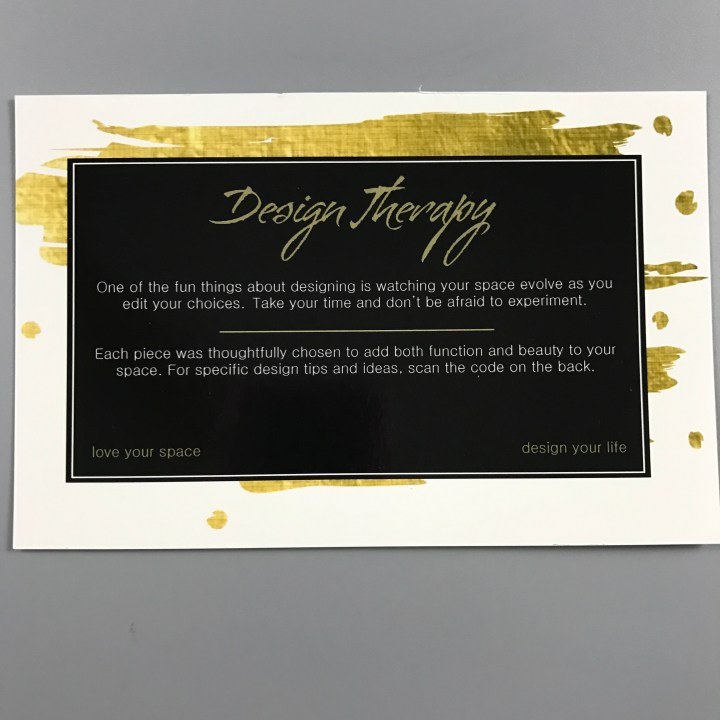 A lovely postcard details what design therapy is all about, making spaces that you love. Each piece is thoughtfully chosen to add function and beauty to your space, there is a code for ideas.
DEAL:
  Get 15% off your first subscription box! Use coupon code 
HELLODECOR
.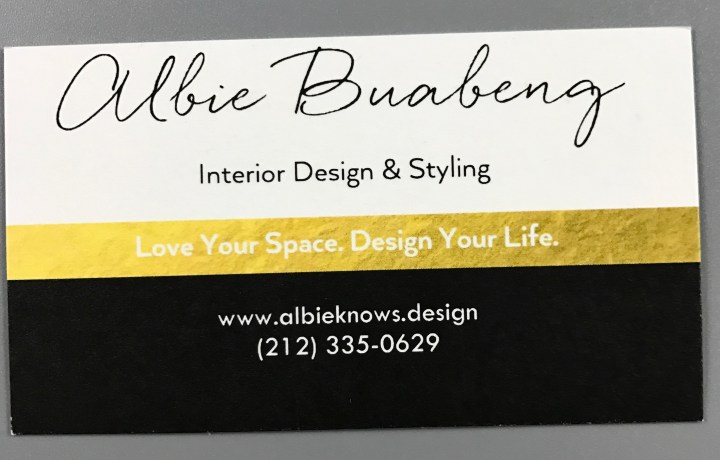 The business card for our curator, Albie Buabeng. Check out the amazing website and get information on Albie's services or shop.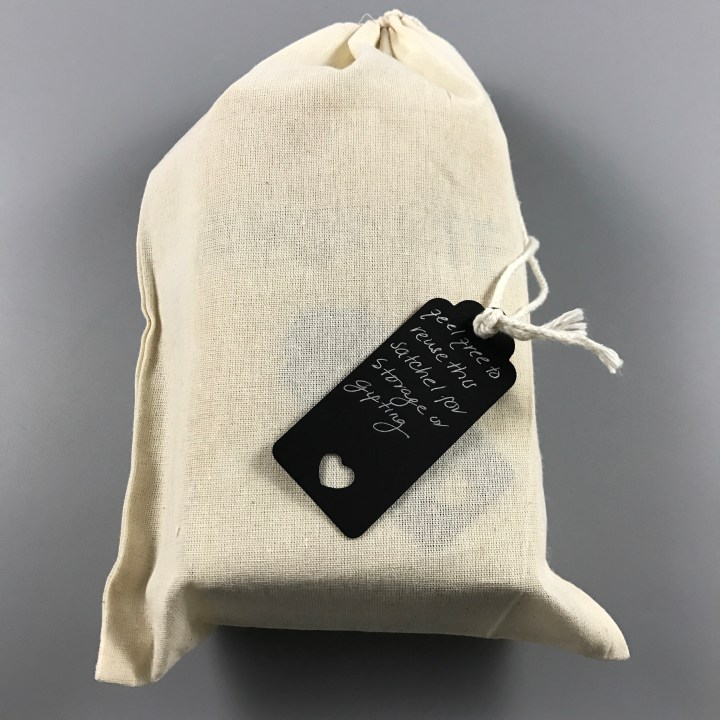 This satchel is hiding a nice surprise and can be reused for storage or anything you can dream up.
Beautiful pillow covers that will add a splash of color and happiness to any space. Apparently yellow is known to induce happiness, these pillow covers make me very happy. I love that yellow isn't a color that I normally use to tie my decor together with but these add charm to my otherwise boring bedroom.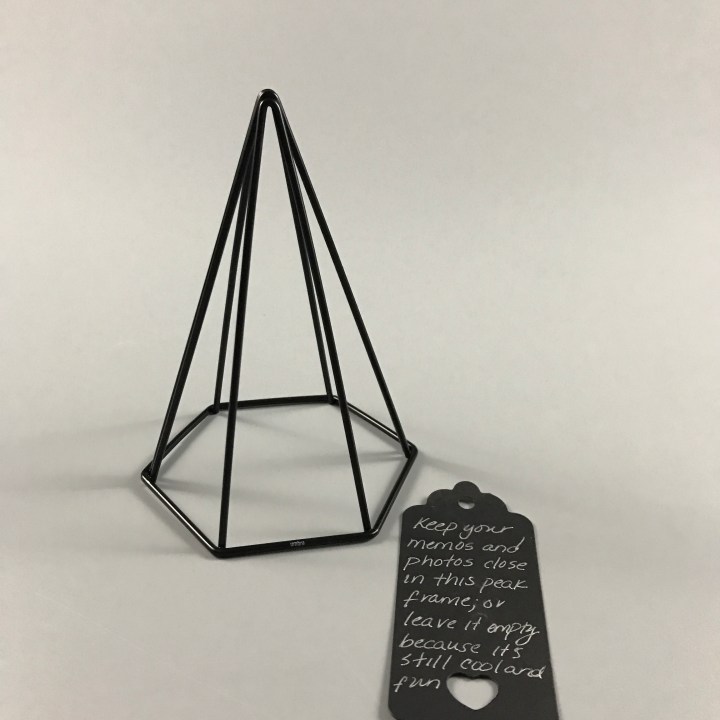 Peak frame, keeps memos and photos neat. I'm bringing it to work so that I can add some personality to my office space. I even like how it looks empty but I really think it's going to look great with my pictures of loved ones.
Trinket Tray that says Oh my Chic. I love the pearls that add a touch of femininity. I'm not sure if I want to use this for my rings or as a place to keep my keys so I don't misplace them any longer.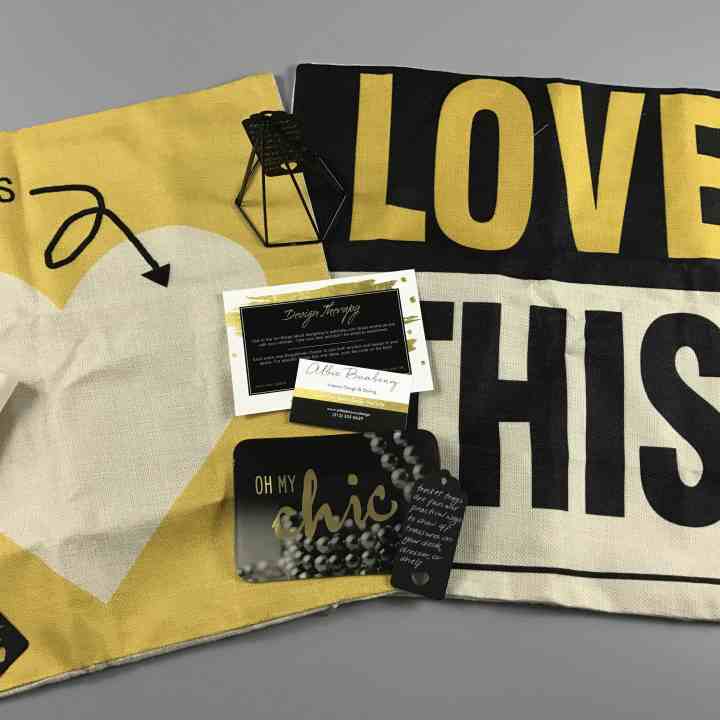 Decor Discovery is fun and brought a few simple pieces that will add personality and charm to my home. I love the hand written notes that give suggestions for use, but what I really love is that it shows how much love is put into the subscription. Each piece made me smile and brightened my day just a little. If it brings me that much joy just from coming out of the box I can't imagine what it will do for my visitors.