S&G Beauty Box is a monthly subscription that sends 4-6 carefully handpicked natural beauty products including beauty tools, nail care, skin care, and hair care! Their mission is to introduce subscribers to the next must-have beauty products. They recently announced that they are now 100% cruelty-free, too! Plus, S&G Beauty Box sends a portion of profits to a different charity each month; in January, the proceeds will go to Ami Quebec.
My box was shipped from Canada and was securely wrapped in plastic and had customs stickers on the outside. Everything on the inside looked great and was tucked into white paper squiggles. I received 5 products in the January box.
DEAL: Save 10% on your first box with coupon code HELLO1.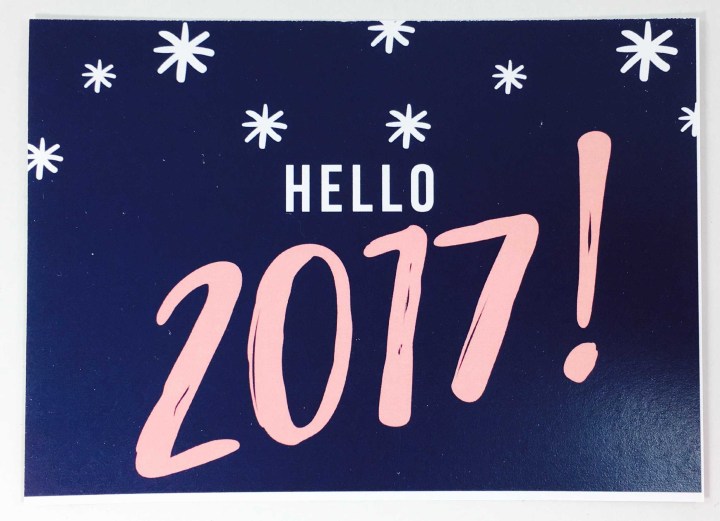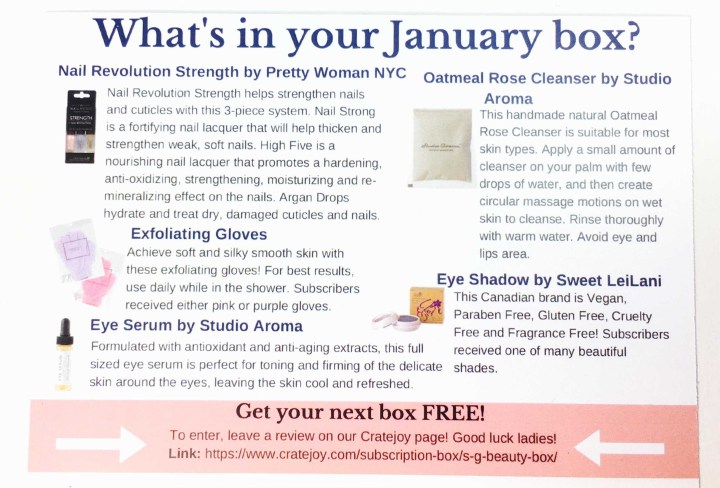 This month's theme was "Hello 2017!" I love it when companies let you know what you got! Plus, it tells you how you can win a free box by leaving a review.
There were a few cards from some of the featured companies with a bit of info about their products, along with a coupon code from one of the brands.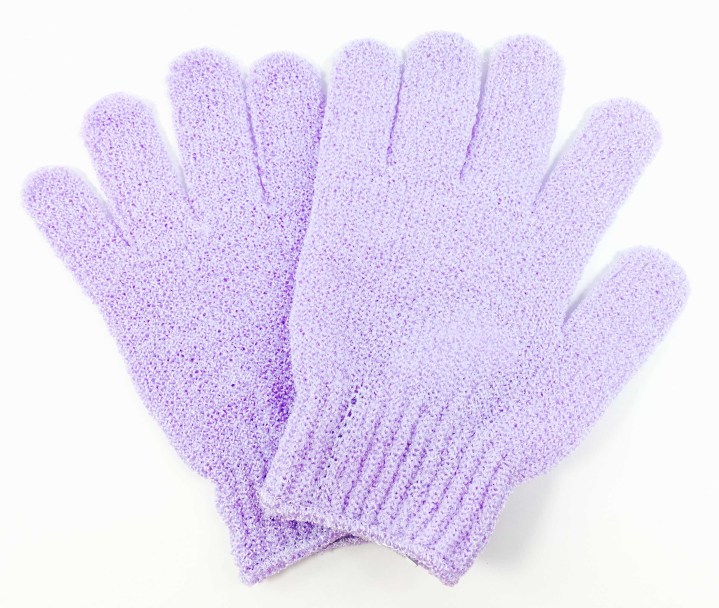 I love purple but some subscribers may receive a pink pair of Forever 21's Exfoliating Gloves ($1.50?). I found a similar pair on Amazon that you can purchase here. I stretched them over my hands and used a creamy body wash and they did the job well, although I'm not sure that they will last very long.
I couldn't find this Oatmeal Rose Cleanser on the Studio Aroma website but similar items are around $19.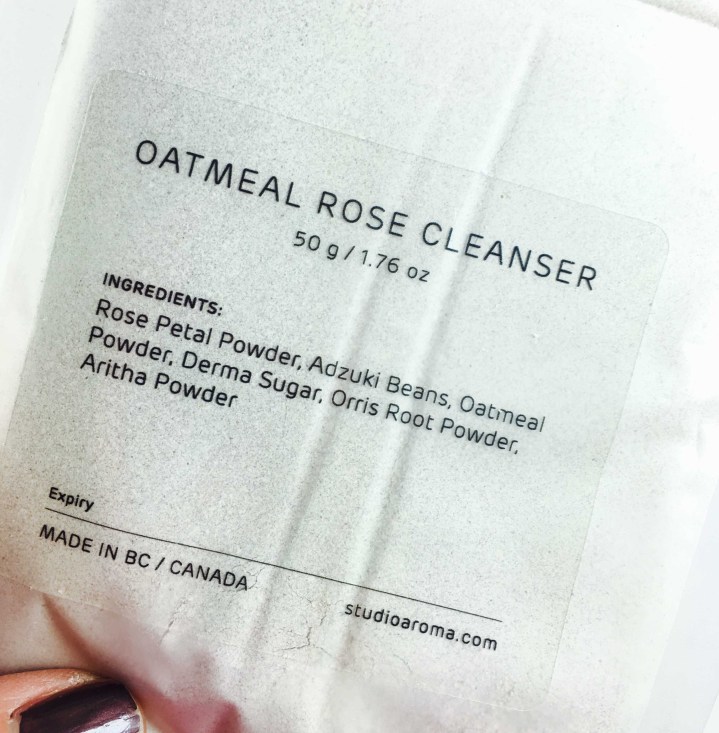 I immediately poured this powder into a glass jar for storage and mixed a little bit with some water in my hands and then applied and rubbed it around. It has rose petals, which are anti-inflammatory and a natural source of antioxidants; adzuki beans; oatmeal; and aritha powder, a natural saponin. I used this in the morning and it worked well, although I would probably use this at night only after cleansing with an oil-based product to remove makeup.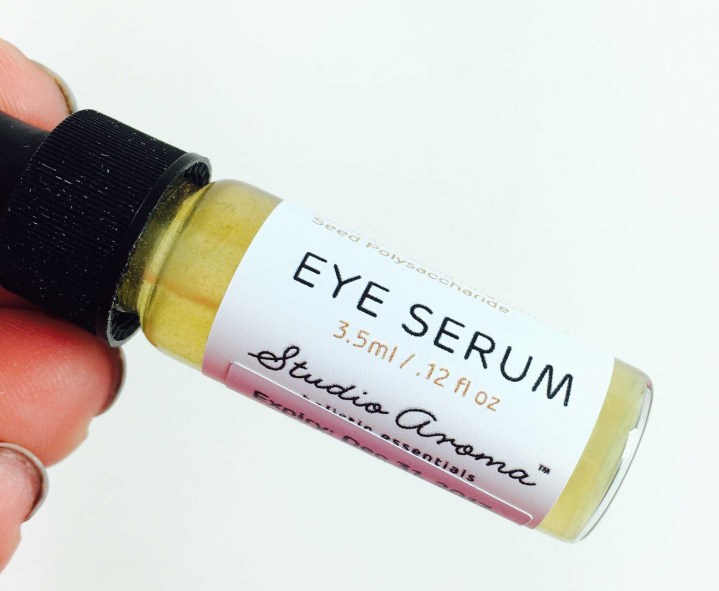 This Eye Serum ($14) is also from Studio Aroma and features aloe, rose, chamomile, and other plant extracts. This product is intended to provide antioxidant and anti-aging effects on the delicate under eye area and is gel-like and had no noticeable scent.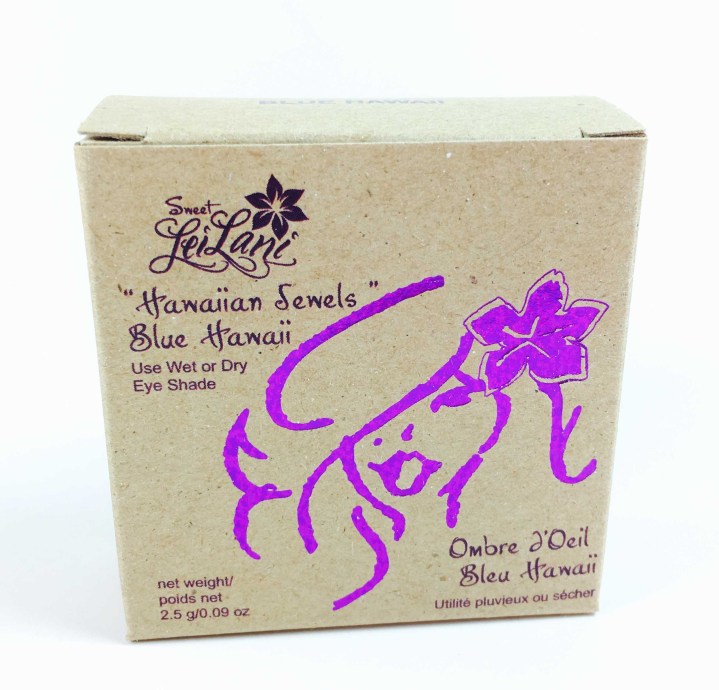 This next product worried me a bit at first. The box was cute but the product was called Blue Hawaii Seaside Mineral Jewels Eye Shadow from Sweet Leilani Cosmetics (shade may vary, $14.99). Blue? But I'm too old for blue shadow. I'm going to look like a disco reject. People are going to run away screaming in terror as the crazy lady with blue eye makeup approaches!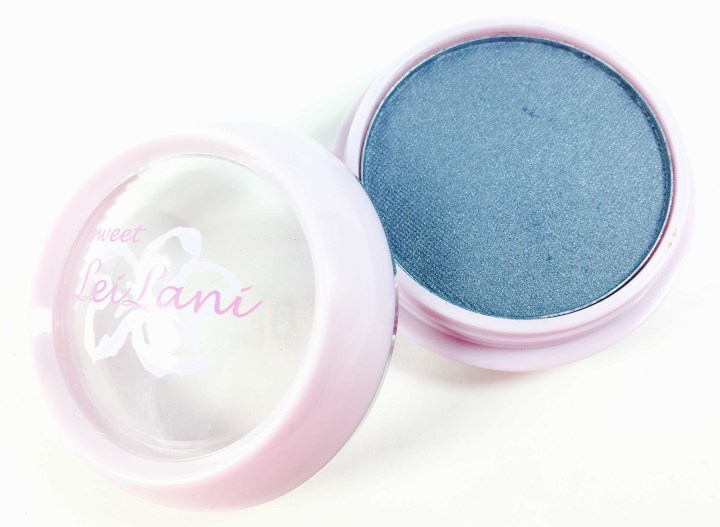 I went ahead and applied the shadow in my crease and blended away. I used a brown/black liner and soft neutral shades for the rest of my eye look and you know what? I liked it! Just goes to show that sometimes you can try something new and it won't be too awful. I would like to mention that this shadow is cruelty-free and says that it is vegan, but it also contains CI 75470 Carmine, which is made from a beetle, therefore it isn't vegan.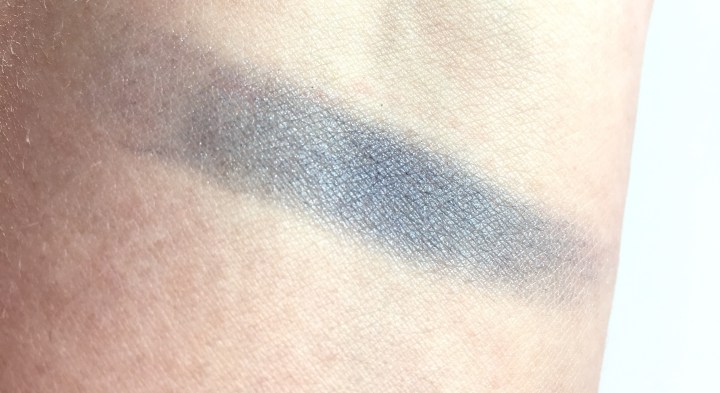 Here is Blue Hawaii swatched on my inner arm.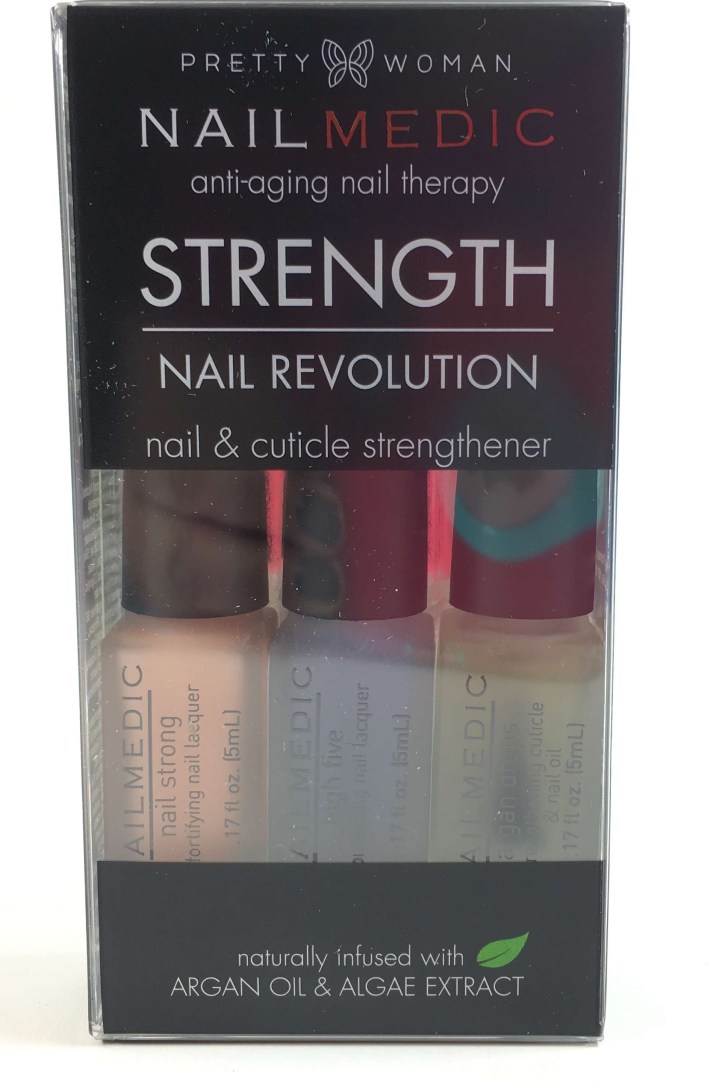 Occasionally, my nails make a cameo appearance in my review photos and they have looked really ragged lately. Enter Pretty Woman NYC Nail Revolution Strength ($7.99).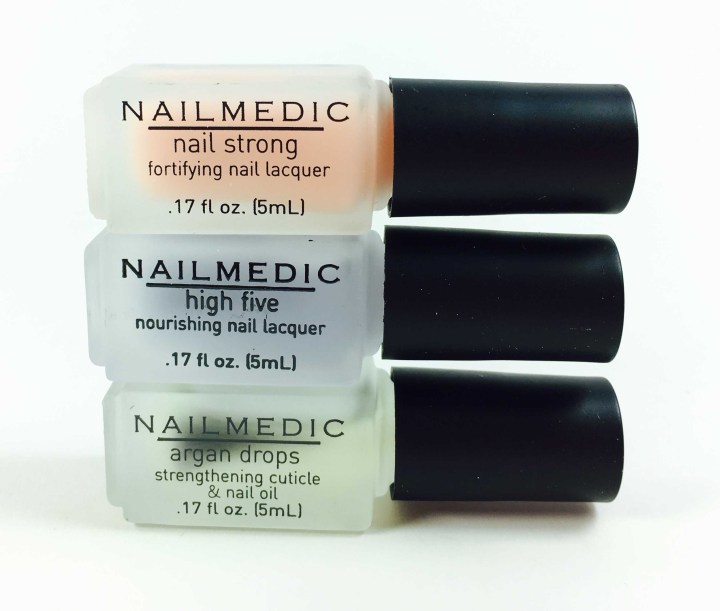 This three-piece system is meant to strengthen, thicken, and moisturize nails (the argan will soften cuticles, too.) You can also purchase larger sizes of each product if you like what they do for you. Apply 1-2 coats of Nail Strong, followed by 1-2 coats of High Five, and then use polish, if you like. The argan oil can be rubbed on cuticles anytime you like but I prefer to wait until bedtime.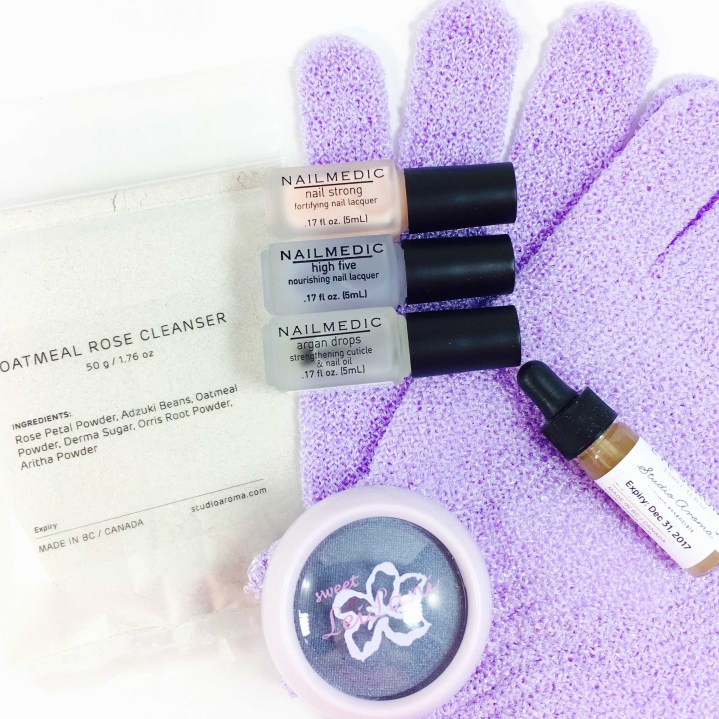 This was a very versatile and fun box this month! All of the items are useful and that shadow was super cool, while the cleanser and eye serum are nice additions to my beauty routine. My body is soft thanks to the gloves, and my nails are hopefully going to look a little less stressed in the near future. My box had a value of $57.48, which is double the price of the box! My only concern was that the eye shadow said it was vegan when it was not, but other than that I loved my box this month!
What did you think of S&G Beauty Box?