.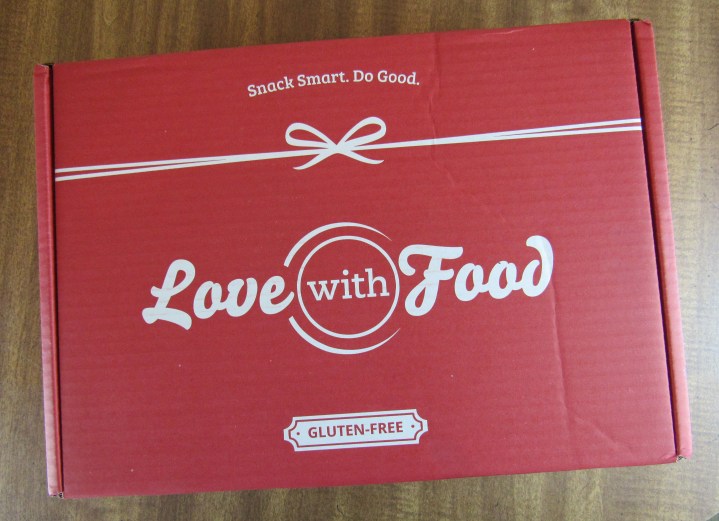 Love with Food is a popular snack subscription that now carries a gluten-free option! It is a fun snack discovery subscription available in three versions: classic tasting box, deluxe/family size, and gluten-free.  This version is the gluten-free box, but you can see our reviews of the other versions too.
I had more than my fair share of tasty gluten-free treats because my sister eats a 100% gluten-free diet. I also had emergency gall bladder surgery a few years ago and a gluten-free diet was recommended to me after surgery.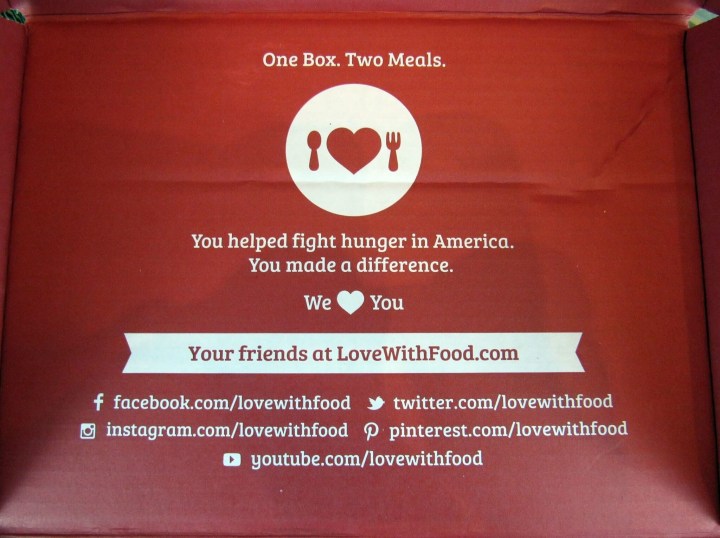 DEAL: Save 25% on your first Gluten-Free Box! Use this link to get the deal.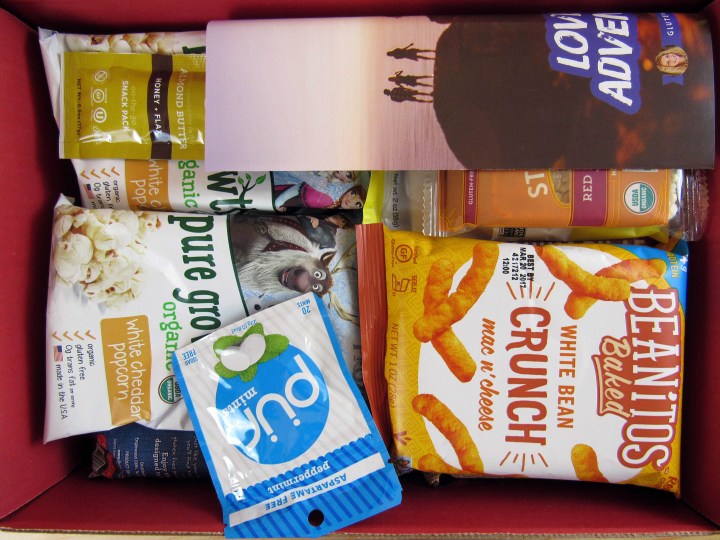 The box was full of delicious gluten-free food. This is the first time I received the information card bent. It has always been packed flat.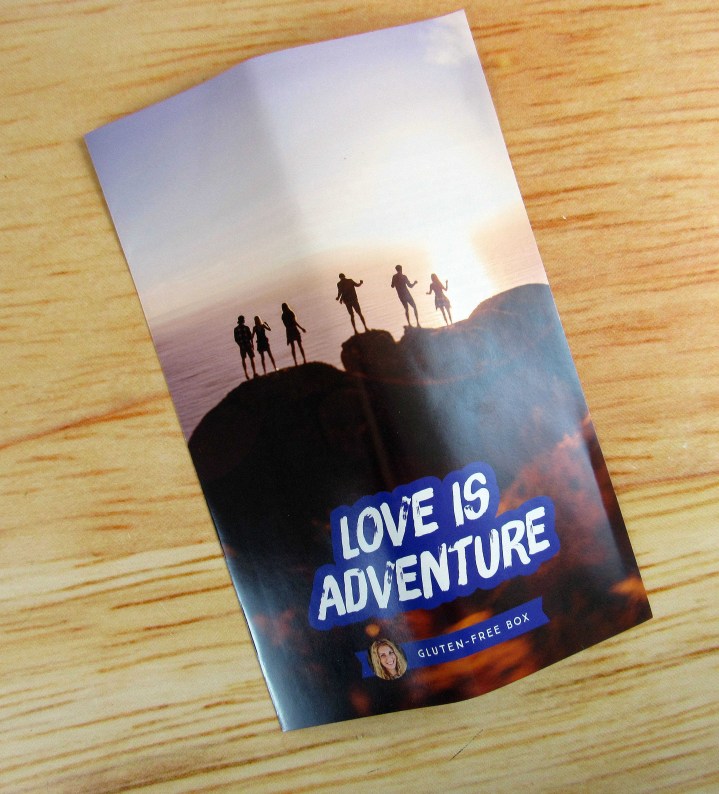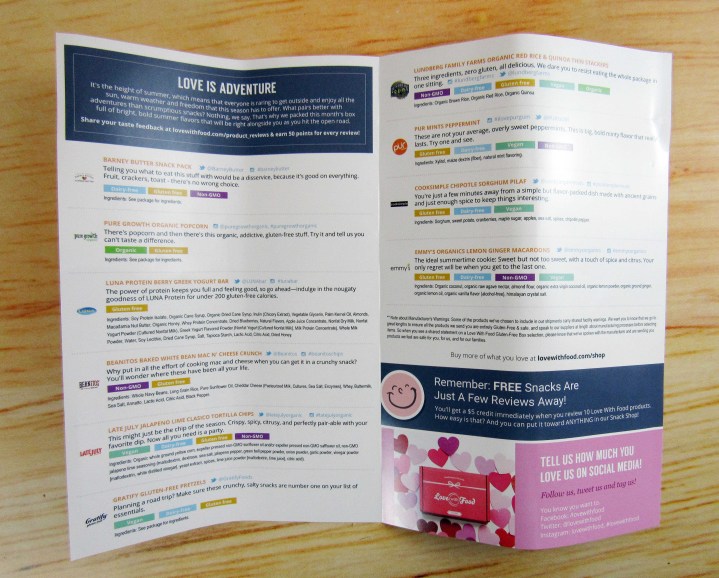 The information card is the centerpiece of the Love with Food Box. It contains the names, ingredients, and has a color-coded key. The color coded key indicates which items are gluten-free, vegan, dairy-free, and/or non-GMO.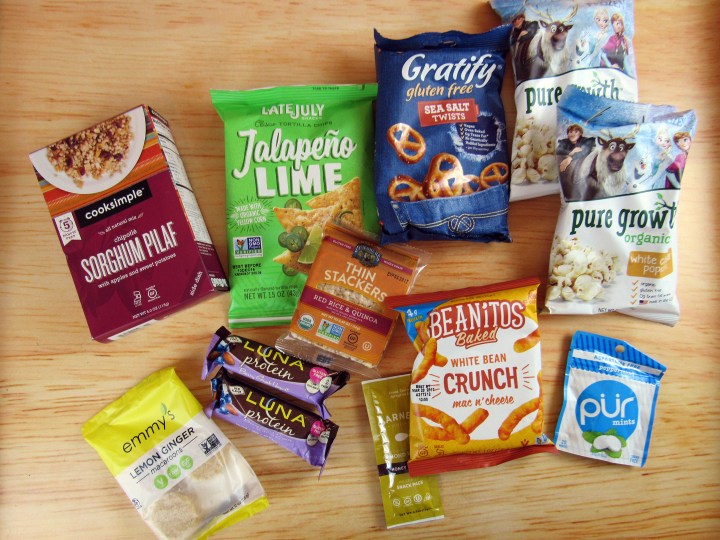 Everyone was excited to see the Love with Free Gluten-free July box.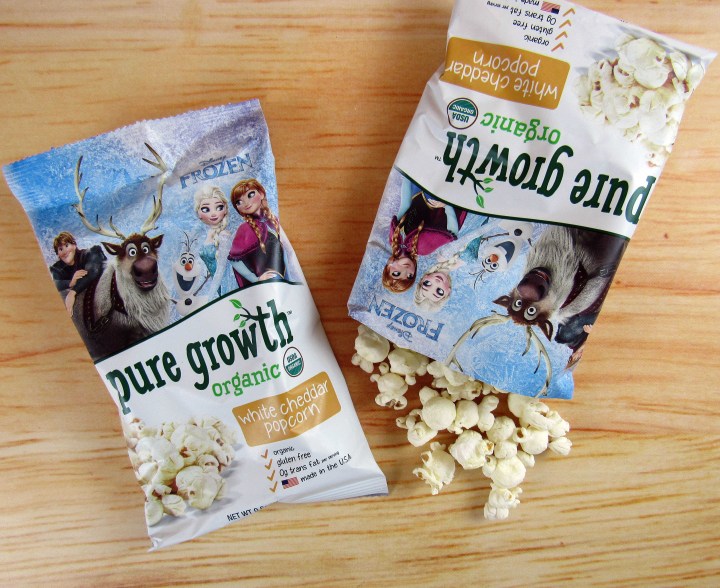 The boys went crazy over the Pure Growth Organic Popcorn. They thought it was cool that it had Frozen on it. They added some seasoning to it and enjoyed their treats.
The Gratify Sea Salt Pretzels had the right amount of salt and crunch. The family was surprised that they were gluten-free. Everyone thought the pretzels tasted delicious.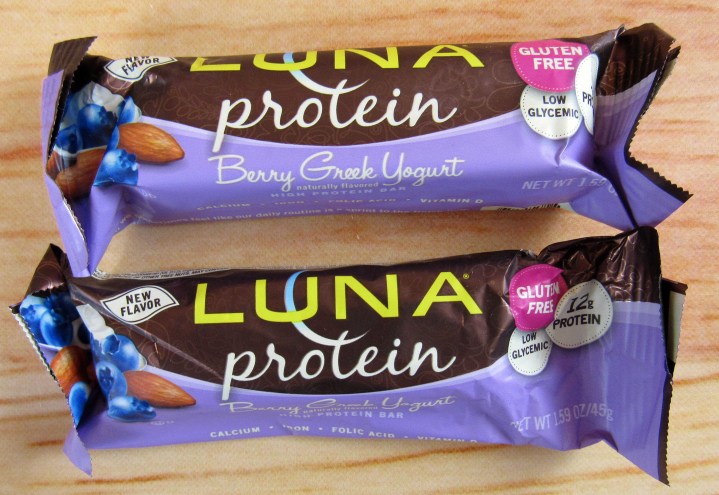 T gave two thumbs up for the LUNA Protein Berry Greek Yogurt Bars. He ate them as an after-run snack.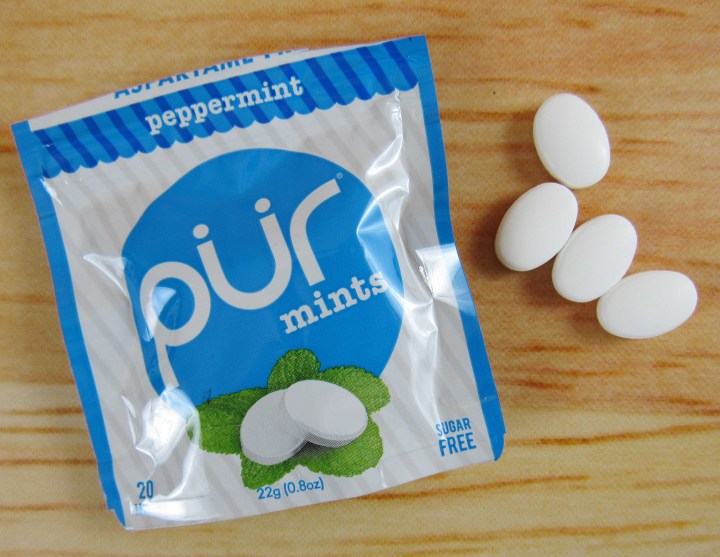 The PÜR Mints Peppermints tasted minty and came in a resealable pouch.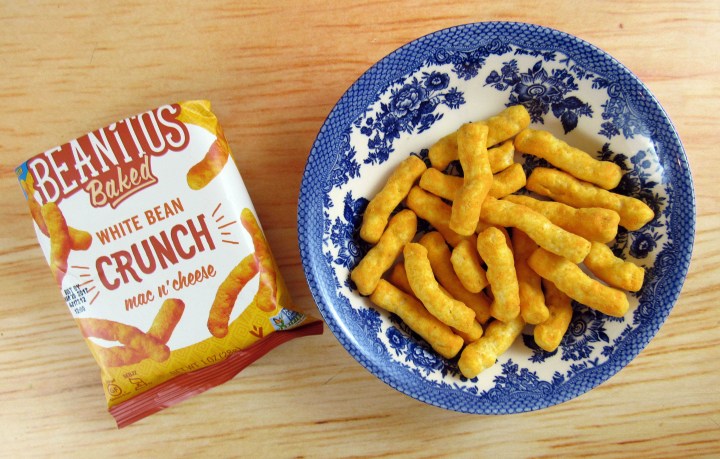 Beanitos Baked CrunchI thought that my younger son would love the Beanitos Baked White Bean Mac N' Cheese Crunch. He didn't, but his older brother thought they were good.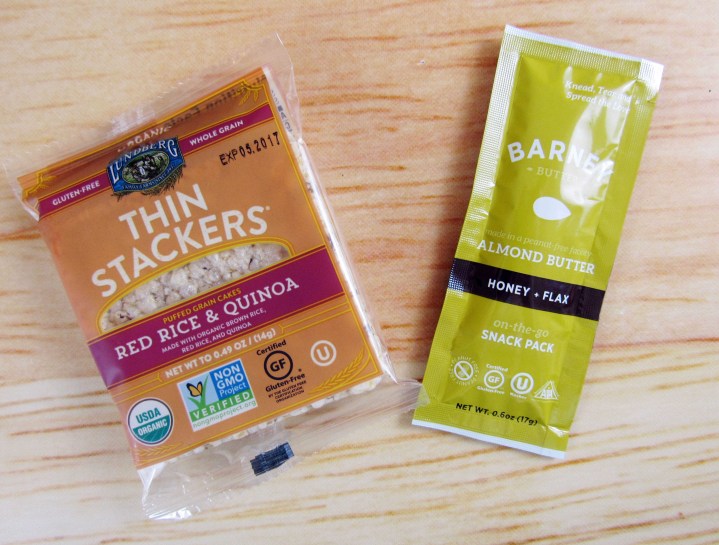 The Lundberg Thin Stackers are a great alternative to the traditional rice cake. Spread the Barney Almond Butter on it for a delicious treat.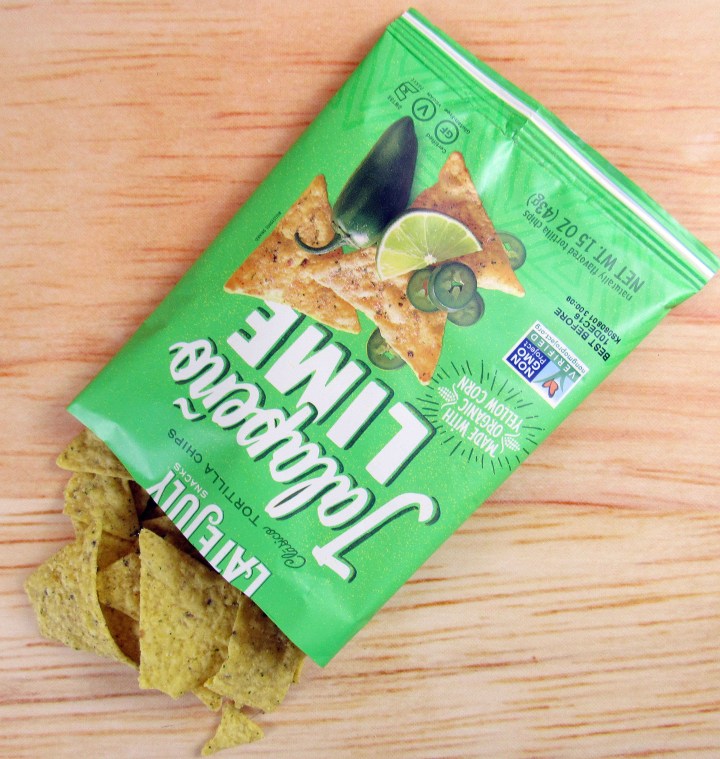 What a great name! The Late July Jalapeno Tortilla Chips had more of a jalapeno taste and less of a lime taste.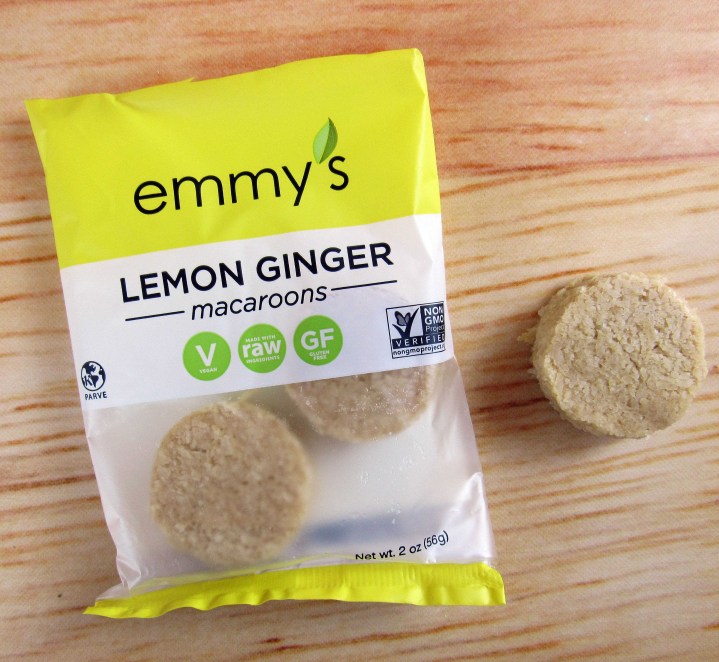 The Emmy's Lemon Ginger Macaroons were a delicious raw treat. They have a great taste but watch the calories. The serving size is one which is 100 calories. It is easy to eat all three cookies in one sitting.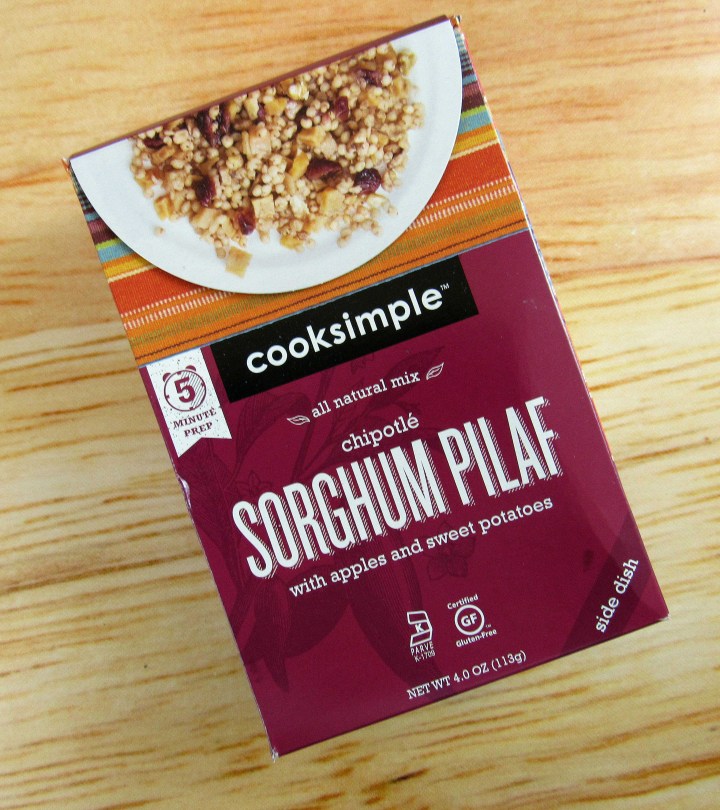 The Cooksimple Sorghum Pilaf is a quick, easy side dish that pairs well with chicken, turkey, and pork. It can be hard to find a simple to cook gluten-free side dish and appreciate Love with Food for including one.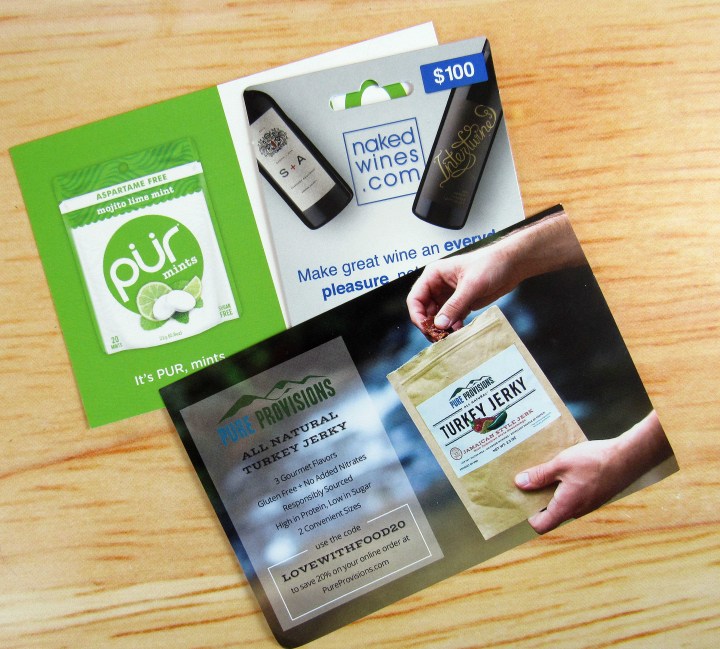 The July Love with Food Gluten-Free box featured summer tastes. The variety was excellent. The family enjoyed trying out new snacks. It's a great box for a family to enjoy. It's also a great box that introduces new gluten-free brands.
What is your favorite July Love with Food item? Share below and let us know!