Hang Squad is a monthly subscription that sends two pairs of earrings to your mailbox. For $22 per month (shipping included), you can either get a classic, trendsetter, simple & sleek, or funky & fun pair of earrings. There is a quick survey to help get make sure you get the earrings best suited to your personal style. Even the box has a fun style to it, makes my mail box not seem so boring.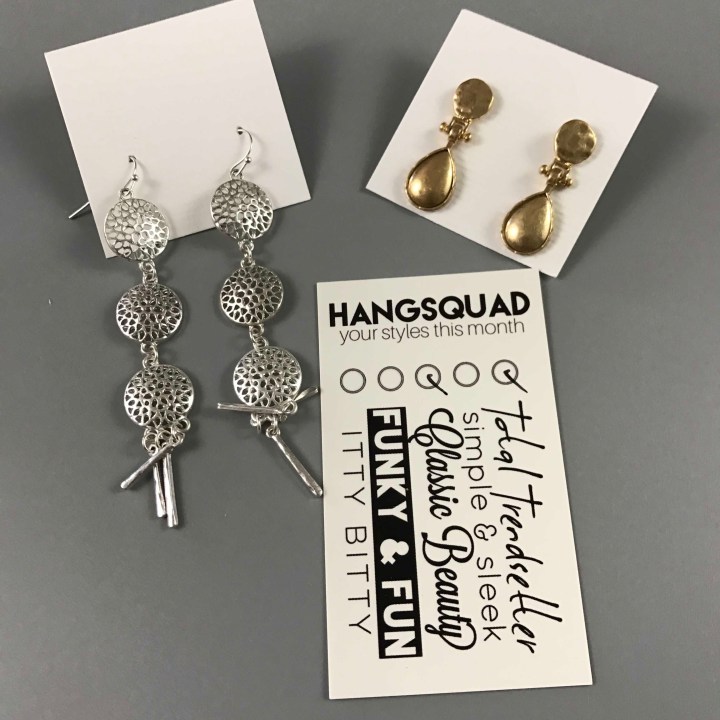 All of this style in a tiny little package.
DEAL: Save $5 on your first month with coupon code HELLOSQUAD.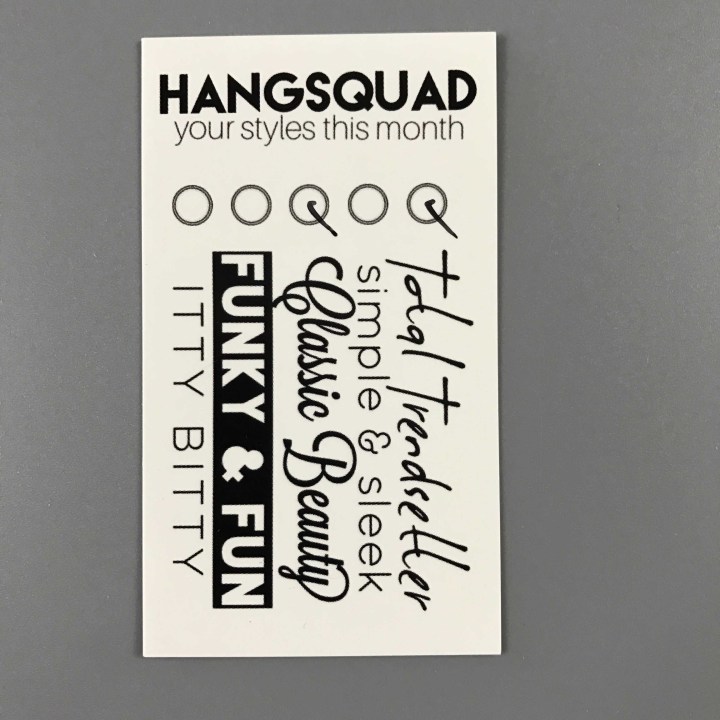 In case you forget what you put into the style survey, they tell you what this month's selections are. I got total trendsetter and classic beauty.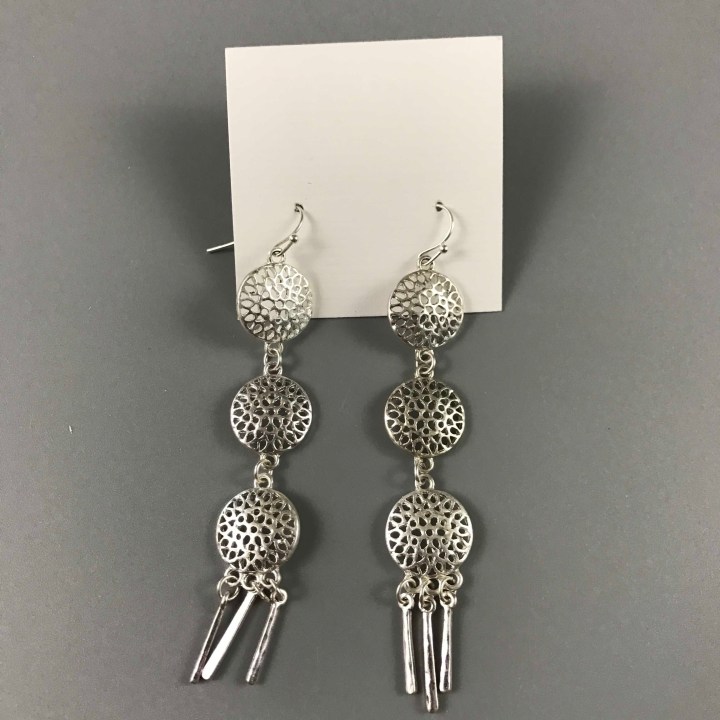 I am so in love with these super long earrings! At first, I was afraid they were going to get tangled in my hair and that they would be too heavy for all-day wear, but they received tons of compliments. I was impressed with how lightweight they are and there was no pulling of my earlobes or hair.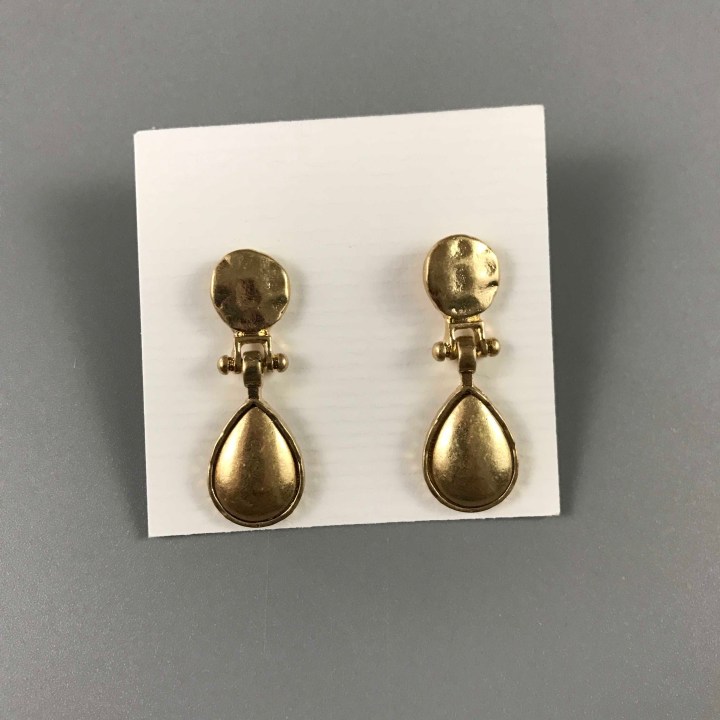 Gold teardrops, so simple yet so pretty. The working hinge is my favorite part of these because they fold up for easy storage. Personally, I think the texture of the circles help set these apart and bring out a hint of personality.
Hang Squad is so much fun and really helps keep my earring style on track and moving in the right direction. With this subscription isn't nearly impossible to get stuck in the same earrings everyday rut. I love that the survey really does help the curators to pick earrings that I will wear and reflect my personal style. A cool little tidbit, follow them on Instagram and get sneak peeks of next month's earrings!
What did you think about HangSquad?