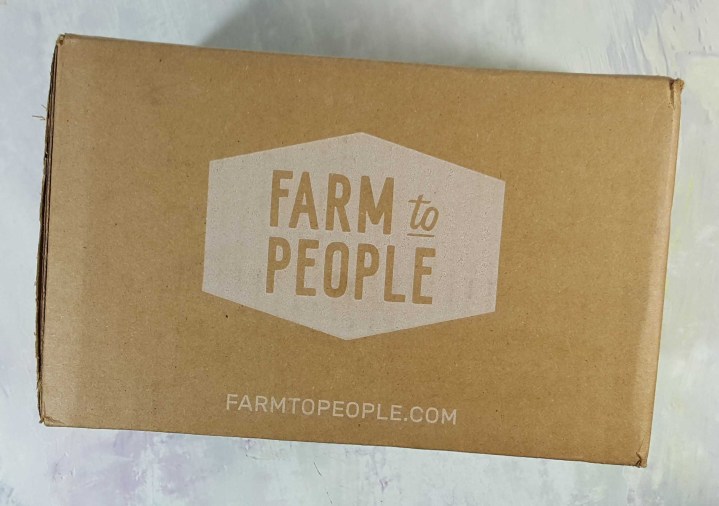 Founded by a father-son team, Farm to People was created from a shared passion for wholesome, delicious food made the way it should be, by small-batch makers using traditional methods. Fall in love with flavors you've never tasted before! The collection boasts such eclectic offerings like Ostrich Jerky, Goat Milk Caramel, Lovage Soda Syrup and much more. Their monthly subscription box gives you a perfect way to discover new, unique, and obscure products that you're sure to love. Tasting Box subscriptions start at $29.95. Choose between the Casual Foodie (3-4 items) or The Food Critic (5-8 items) options.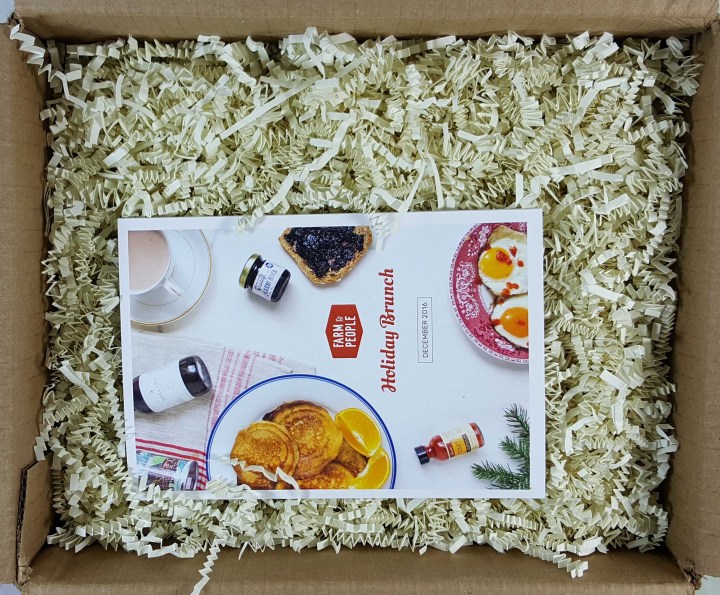 The packing has changed this month. Instead of the honeycomb paper wrapping and craft paper packing, Farm to People has used paper shreds. Personally, I am not a fan because these are so much more work to clean up.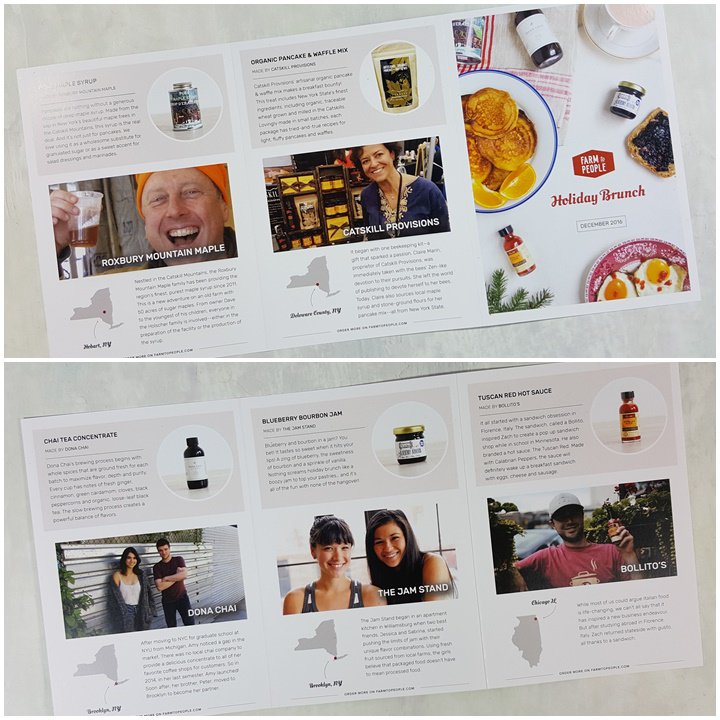 This month's box theme is Holiday Brunch. This sounds yummy already. The fold out information card provides an overview of the products and makers in each box.
The Farm to People December Tasting box. We're making waffles! (Not really, I don't have a waffle iron.)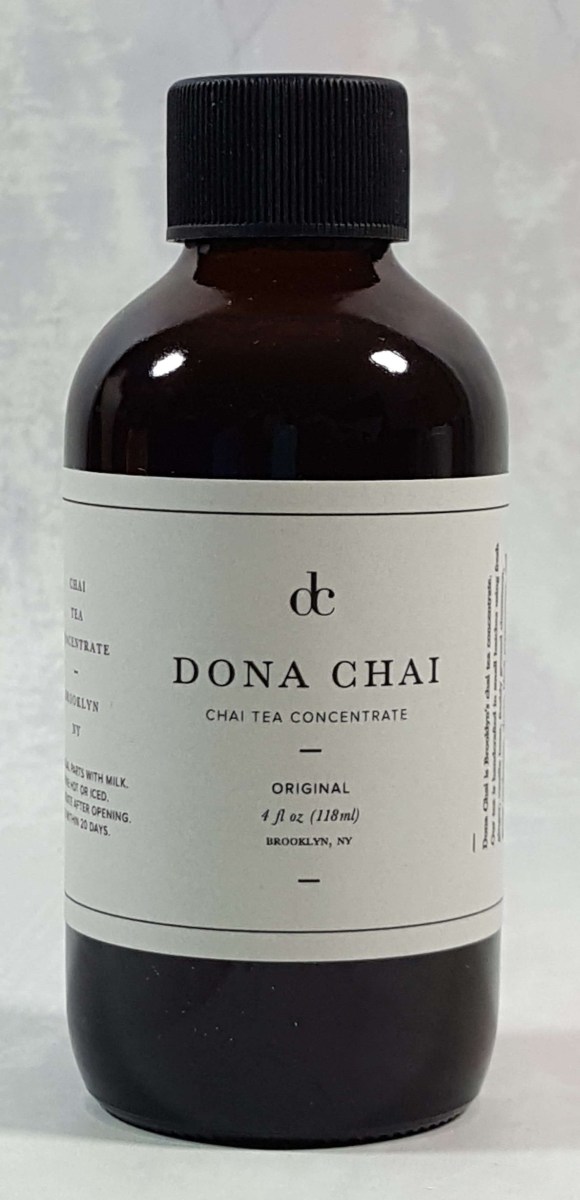 Chai Tea Concentrate | Dona Chai ($7.00): Mix equal parts of the chai concentrate and milk, then serve either hot or iced. I love all of the warm spices in chai (cinnamon, ginger, cardamom, pepper, and cloves) and haven't found one that doesn't make me happy. Can't wait to try this out.
Blueberry Bourbon Jam | The Jam Stand ($3.75): So, the full name of this jam is "You're My Boy Blueberry Bourbon Jam." I was cracking up at the Old School reference and kept thinking of Will Ferrell going streaking. Anyway, this is made with real Kentucky bourbon and contains less sugar than traditional jams. To me, this had the right amount of sweetness and was not lacking. The blueberry flavor comes through strong with just a hint of the bourbon.
Pure Maple Syrup | Roxbury Mountain Maple ($5.95): What's better on a stack of pancakes or waffles than real maple syrup?!? This decorative tin container is filled with Grade A amber maple syrup from the Catskill Mountains.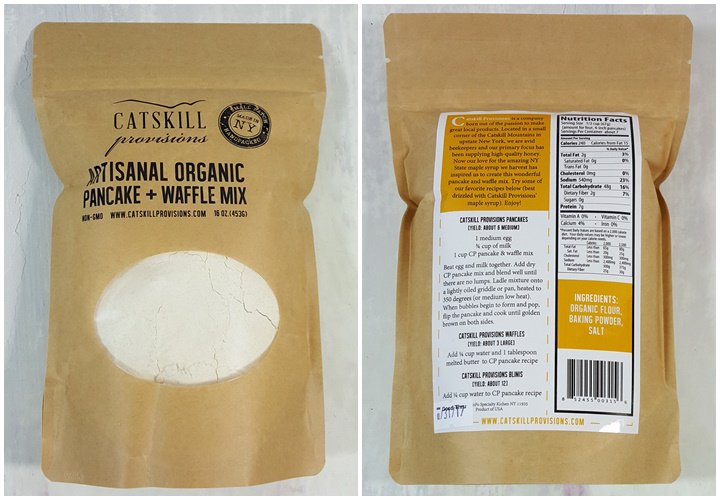 Organic Pancake & Waffle Mix | Catskill Provisions ($9.00): And speaking of the Catskills, here's a pancake/waffle mix to pair with that great syrup. This mix whips up thick and fluffy pancakes. I don't know about you, but most pancakes leave me feeling full and bloated afterwards. Not these guys. I was surprised by how I felt satisfied without the heaviness.
Tuscan Red Hot Sauce | Bollito's ($2.00): A pepper sauce made with Calabrian peppers and sweet oven roasted garlic. I can't wait to use this on a sandwich or with my breakfast eggs. That little bit of zing makes all the difference.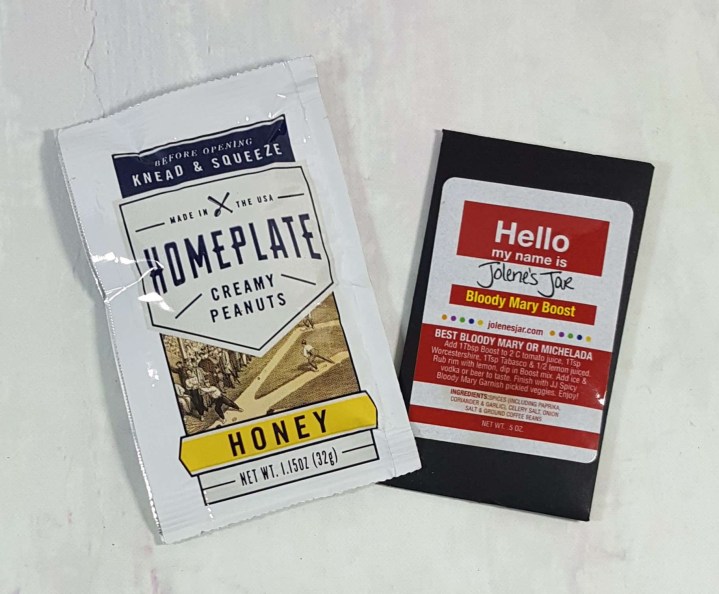 **EXTRAS**
Peanut Butter – Honey | HomePlate: Made with honey, this protein-packed sachet contains enough peanut butter for a smoothie or your morning toast or even a classic PB & J sandwich (try pairing with the blueberry bourbon jam for a real treat).
Bloody Mary Boost | Jolene's Jar: Bloody Marys and brunch are a match made in heaven. Amp up the flavor in your cocktail with this spice packet that includes a little jolt of caffeine with some ground coffee.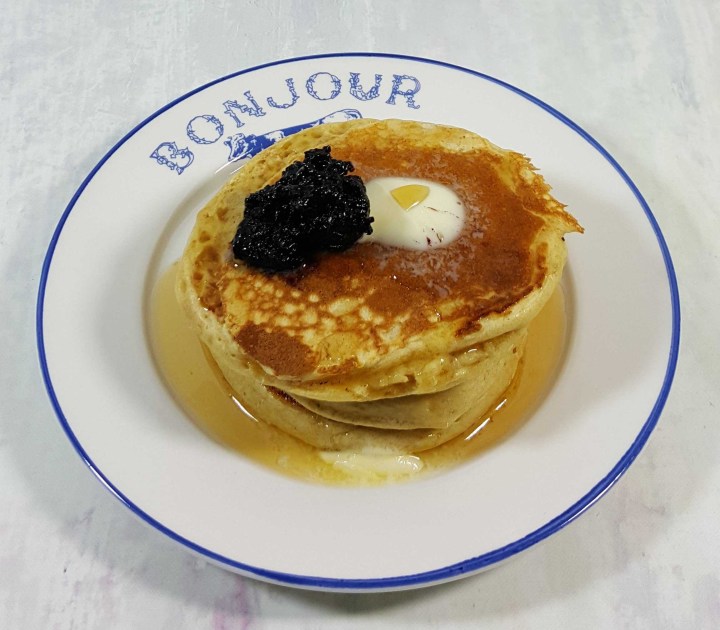 Since brunch is one of my favorite meals, I had to indulge a little with this box. Here's my pancakes topped with the maple syrup and jam. Delish!
December's Farm to People Tasting box has an estimated value of $28. While I enjoyed all of the products that I received – both in quality and taste, this is underwhelming as it is less than the cost of a single month's box. The Catskill Provisions pancake/waffle mix was by far my favorite item and will definitely be purchased again!
What did you think of Farm to People?  What looked most delicious to you? Leave a comment below and let me know your thoughts.