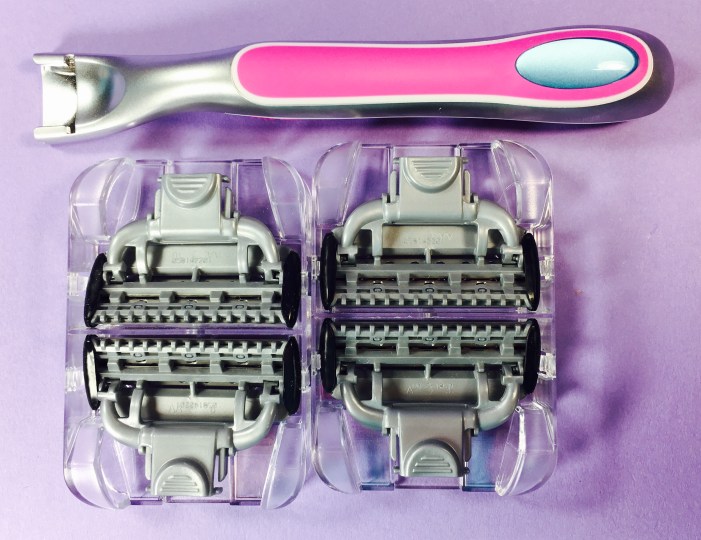 Ecocentric Mom is a monthly subscription box that delivers goodies for moms-to-be and moms at any stage of motherhood. During the sign-up process, you get to specify where you are in the journey of motherhood and the folks behind Ecocentric Mom curate a box specifically for you! Thus, moms-to-be may receive different products than I did, as my daughter is two years old.
DEAL: Save $5 off first monthly box. Use coupon code HELLO5.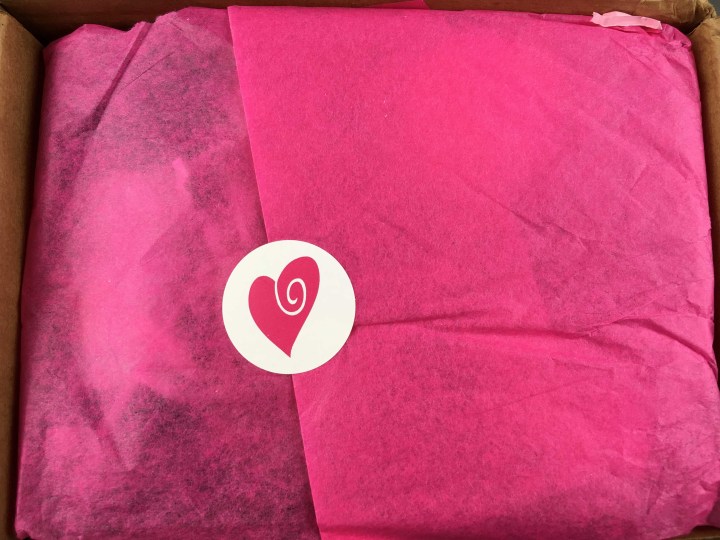 All selected products will be eco-conscious. They may include products for one's home, health, beauty, and baby. You can also choose bimonthly deliveries!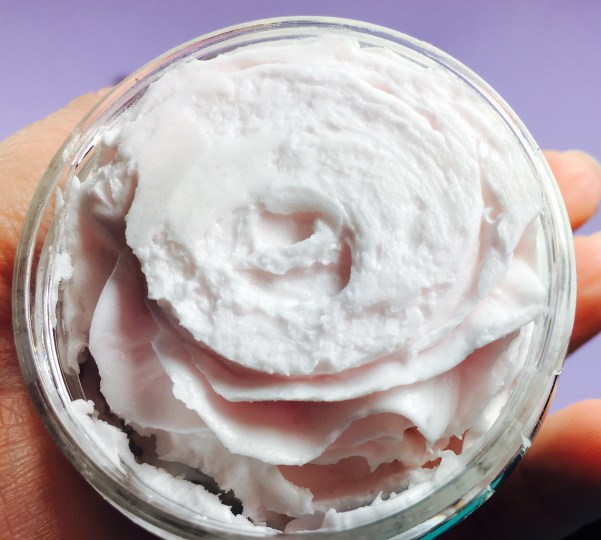 When I opened up the tissue paper, I was really pleased with the range of products: health and beauty products, cleaning supplies and a chocolate bar!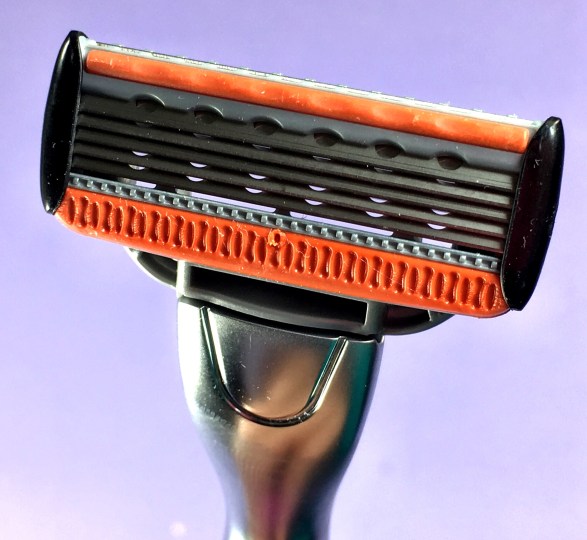 I couldn't wait to try all of these things out!
All of the products come listed on a nice large notecard. Ecocentric Mom's Mom Box's December 2016 theme is A Fresh Start — Delivered!
A New Year is a great time to start fresh. From your deodorant to your dishes, this month's box aims to freshen up your routine and get 2017 off to a sweet start.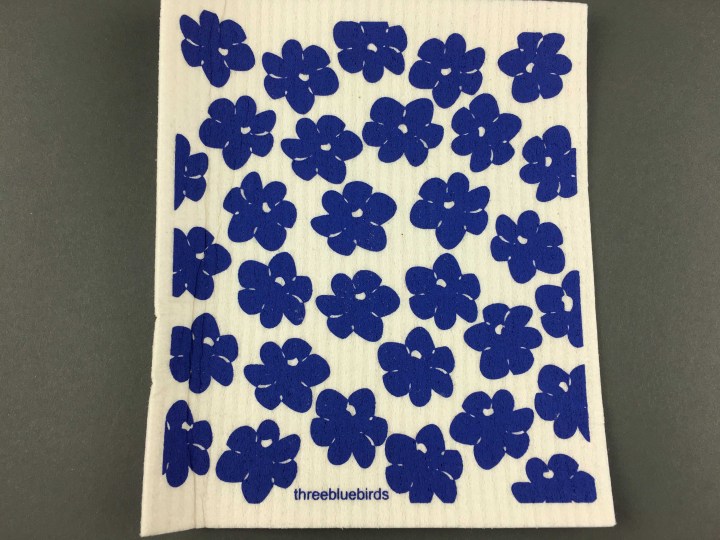 I love the pattern on Three Bluebirds' Blue Poppies Swedish Dishcloth ($6.95)! Made from 70% cellulose and 30% cotton, these dishcloths can be used with water, soap or cleaners to clean up any mess you throw at it. They can absorb up to 20 times their own weight and can be washed in either the dishwasher or washing machine up to 200 times, making them the ideal replacement for paper towels or grimy sponges. As an added bonus, these biodegradable dishtowels can be composted.
Kala's Coconut Oil ($20) works wonders on my skin and leaves me smelling like a piña colada! Made from raw, organic, unrefined, cold-pressed, fair trade coconut oil, this moisturizes and soothes stressed skin. It's sourced from the Philippines and is easiest to apply when the temperature is relatively warm (76 degrees or so).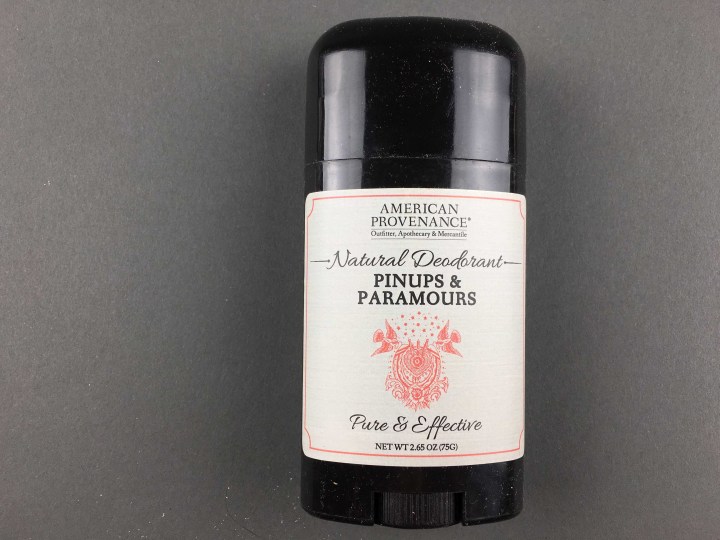 American Provenance's Pinups and Paramours Natural Deodorant ($6.25 based on the cost of 4) is an aluminum-free all-natural deodorant that works well. It contains no harsh chemicals or preservatives and has a lovely light citrus smell. Made from coconut oil, beeswax, shea butter, arrowroot powder, aluminum-free baking soda, coriander seed oil, mandarin oil and tangerine oil, this product is free from sulfates, parabens, phthalates, petrochemicals and anything artificial.
Derma-E's Microdermabrasion Scrub ($8.13 based on the cost of 2 oz) is finely textured and has a very light citrus scent. Made from a crystal blend that includes dead sea salt and volcanic sand, this scrub is designed to buff the skin, helping to eliminate fine lines, wrinkles, and acne scars. Although my face looked great after using this product, it also felt irritated. From now on, I'll try this on other parts of my body – namely, my elbows and feet.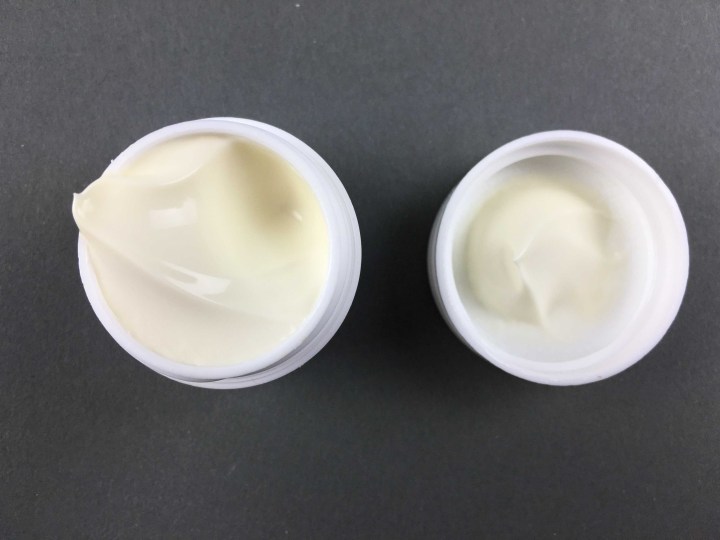 I very much enjoyed using Brigit True Bodycare's Tuscan Rose Hand Cream ($17.50 for 2 oz; the volume in the sample isn't indicated, so I'm guessing it's about 1/4 oz, making this worth $2.19). Made from 95% organic ingredients, this hand cream has an olive oil, beeswax and shea butter base that has been infused with borax and a number of different scents. It feels soft and creamy when applied to one's hands.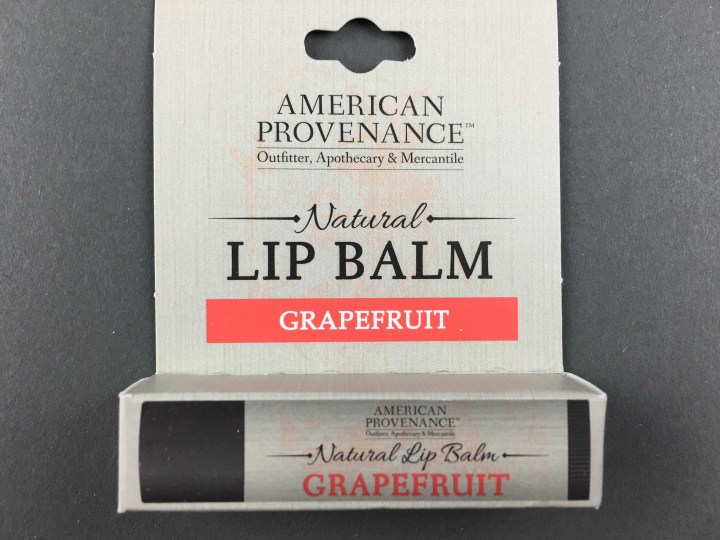 I've been enjoying American Provenance's Grapefruit Lip Balm ($3) for the past week, and my lips look great! Made from almond oil, beeswax, shea butter, mango seed butter, grapefruit oil and vitamin E, this all-natural product contains no metals, petrochemicals, sulfates, parabens, phthalates or artificial anything.
Orange House's Non-Toxic Dish Soap (price unknown; full sized bottle is $4.99) and Orange House's Non-Toxic Liquid Laundry Detergent ($0.25 based on the cost of a full-sized bottle) are both produced by Orange House, an Asian company founded 15 years ago that's dedicated to providing effective natural cleaning products that are free from harsh chemicals. The main ingredient in all of their products is cold-pressed food grade orange oil.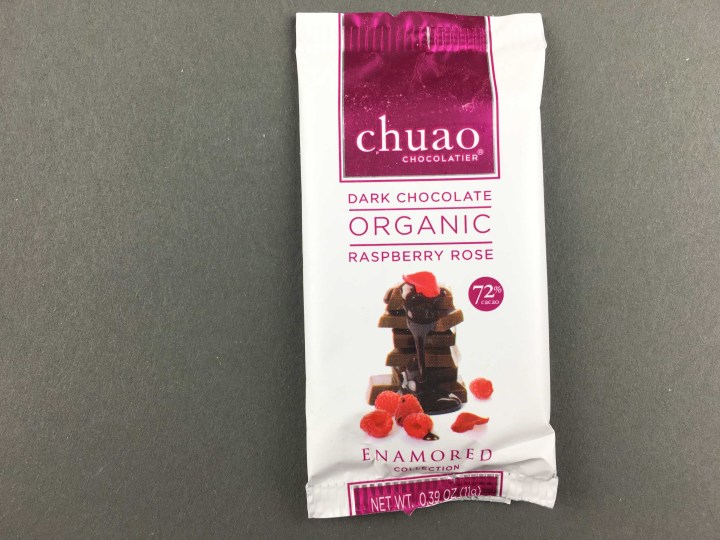 Chuao Chocolatier's Organic 72% Cacao Dark Chocolate Raspberry Rose Bar from their Enamored Collection ($1.28 based on the cost of 60 g) is produced by hand in the United States from organic, fair trade certified ingredients. Plus, it's delicious.
I enjoyed this installment of the Ecocentric Mom box very much! The value was great, and I always enjoy trying out all the different eco-conscious products they find every two months. I wonder what new products they'll discover two months from now!
Have you tried Ecocentric Mom? What has been your favorite new product from this subscription?