Darby Girl is a product of the DarbySmart DIY site (in conjunction with Girls' Life magazine). Aimed at tweens and early teens (Girls' Life is directed to 10-15 year old girls), this subscription box provides "dazzling DIY materials, cinchy step-by-step instructions, awesome inspiration, and more." Sent every other month (February, April, June, August, October, and December), Darby Girl sends craft projects "from fashion accessories to room decor and more" and is "carefully curated just for GL readers and inspired by our favorite new trends." The cost is $19/box with discounts for paying for 6 months or 12 months at a time.
Previously, Darby Girl projects have come in boxes – so we were surprised when this one came in an envelope.  I'm not sure if this was a one-time thing because this month's contents worked OK in an envelope or if this is the new normal.  Especially with the large number of boxes that were being delivered to my house during the holidays (with gifts, etc.), my over-flowing recycling bin and I were happy to see an envelope instead of a box!
I reviewed this month's box with the help of my favorite crafty 11-year old.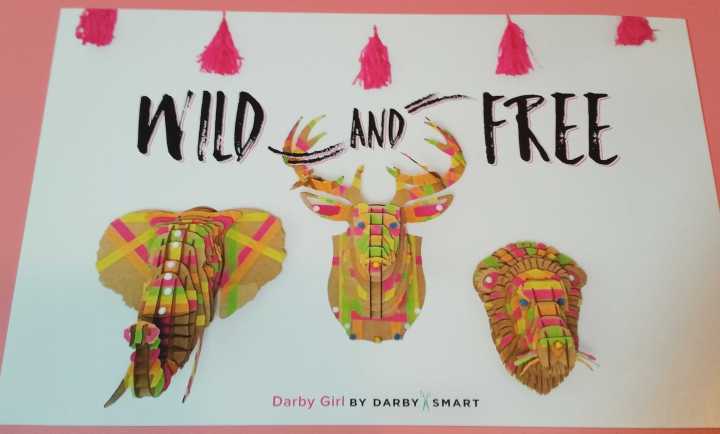 This month's project – a 3D animal head.  Wild!
DEAL: Get 1 month free with an annual subscription! Deal applies automatically, just visit and subscribe.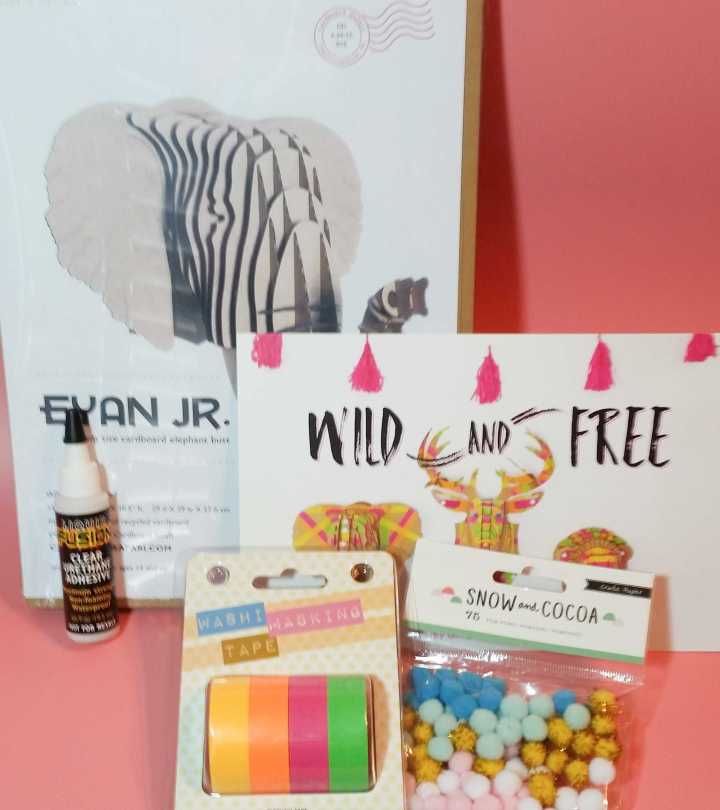 Here's a look at everything in this month's box.  Our box came with the elephant head.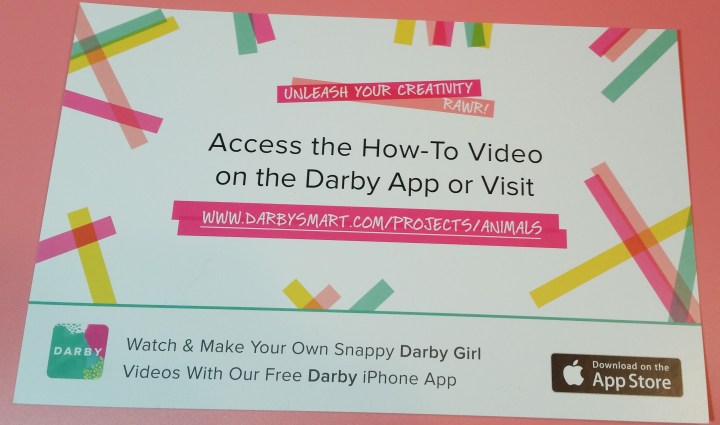 Darby Girl boxes don't come with instructions.  Instead the back of the information card directs to a website (or app) for how-to videos and other details.  The information card usually shows great pictures of the completed project, providing inspiration for our creativity!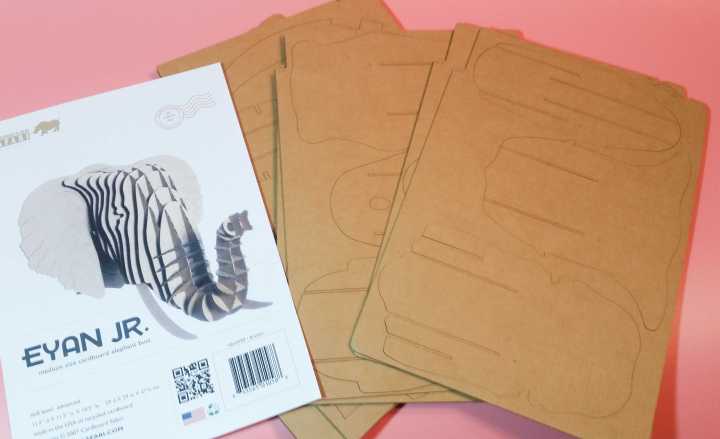 Cardboard Safari Kit:  The 3D animal head is actually a kit from another company – Cardboard Safari.  The head is constructed from a number of cardboard cutouts that fit together via slits and slots.  The pieces are each numbered, as are the slits to indicate which piece is fitted into it.  This made the project super easy to complete!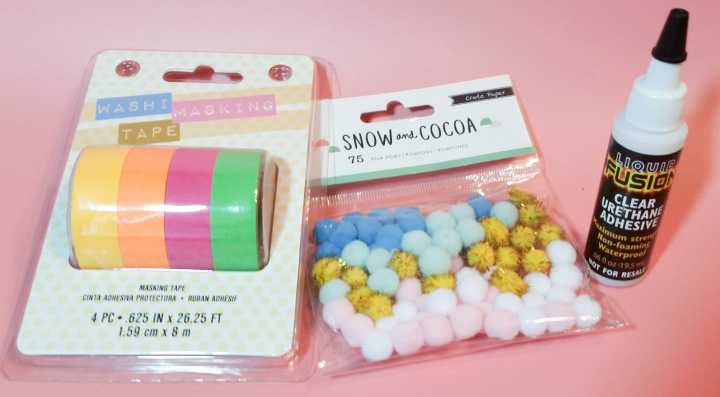 Decorating Notions:  To decorate the 3D animal head, Darby Girl has included a set of washi tape in fun colors, adorable colored pompoms, and glue.  Although there are plenty of notions, my daughter wasn't super into decorating the pieces…so we have lots of washi tape and pompoms to use for another project.
Here's a look at the finished project.  It is super cute and amazingly sturdy for being a bunch of intersecting cardboard.  Unfortunately my 11-year old daughter got a bedroom makeover for Christmas this year, so she didn't want to hang this up in her fancy new room.
Bottom Line:  This was another good project for the suggested age range.  Although I helped my daughter assemble the elephant head, it was because we wanted to spend time together, not because it was too difficult for her to do alone.  One great thing about Darby Girl projects is the variety – both in type of project and in difficulty of project.  My daughters found the last box's project to be very difficult and frustrating; this month's project, on the other hand, was a lot easier to do but still took some time, effort, and creativity.  This is a great project box for crafty tweens and early teens.  My 11-year old LOVES when we get our Darby Girl package!
Have you tried Darby Girl?