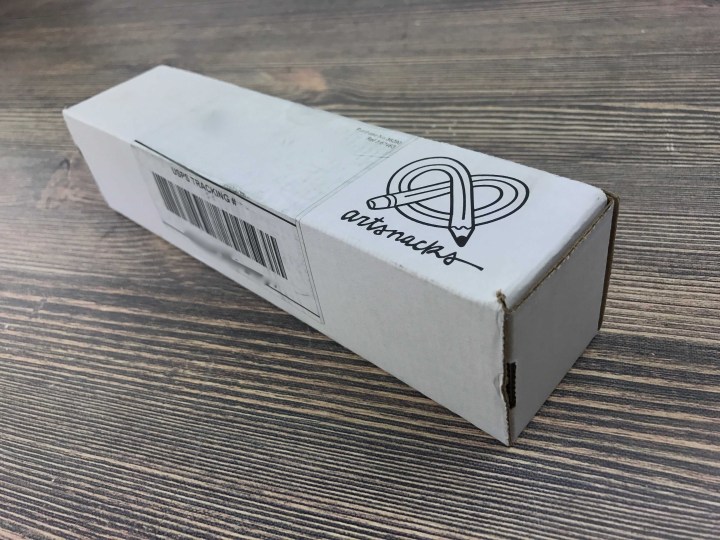 Art Snacks gives any artist a reason to stock up their supply every month, for only $20 per month. Every box contains 4 to 5 unique, high-quality art supplies curated by professional artists. You'll also get tips and tricks from experts each month. Shipping is free to the US, $10 for other countries.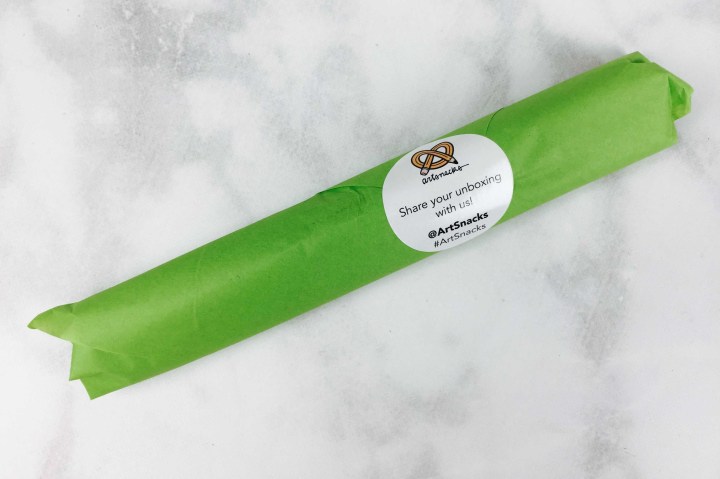 Everything is packed tight! The Art Snacks box is a fun assemblage of thoughtfully selected art supplies as well as a few snacks to nourish you along on your creative endeavors.  This box gets a huge 'thumbs up' from me and I'll explain why below!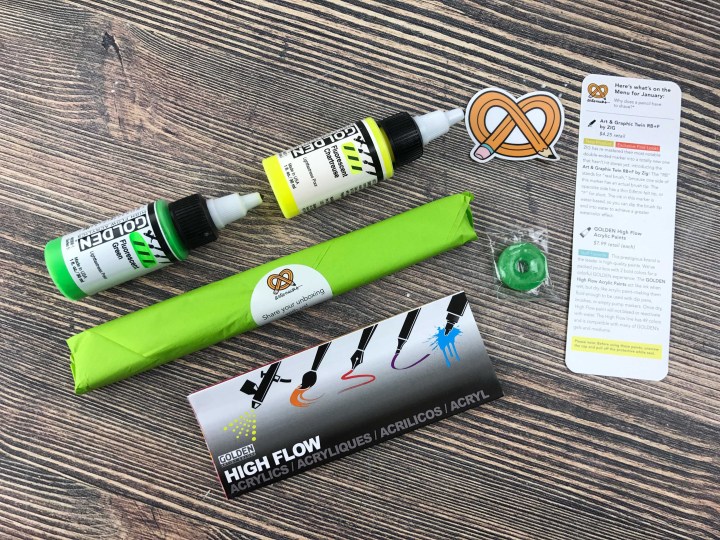 All the goodies this month!
The information card, which can also be a bookmark, gives you a list of all the items included in the box, plus a brief description. I have to give a shout out to the ArtSnacks info card. It is probably one of the most concise and yet informative info cards I've run across. From their monthly art related joke to indicating which item is a  staff favorite, and news about the company, this little thing packs it all in with a very readable and clean layout. Little things make the difference!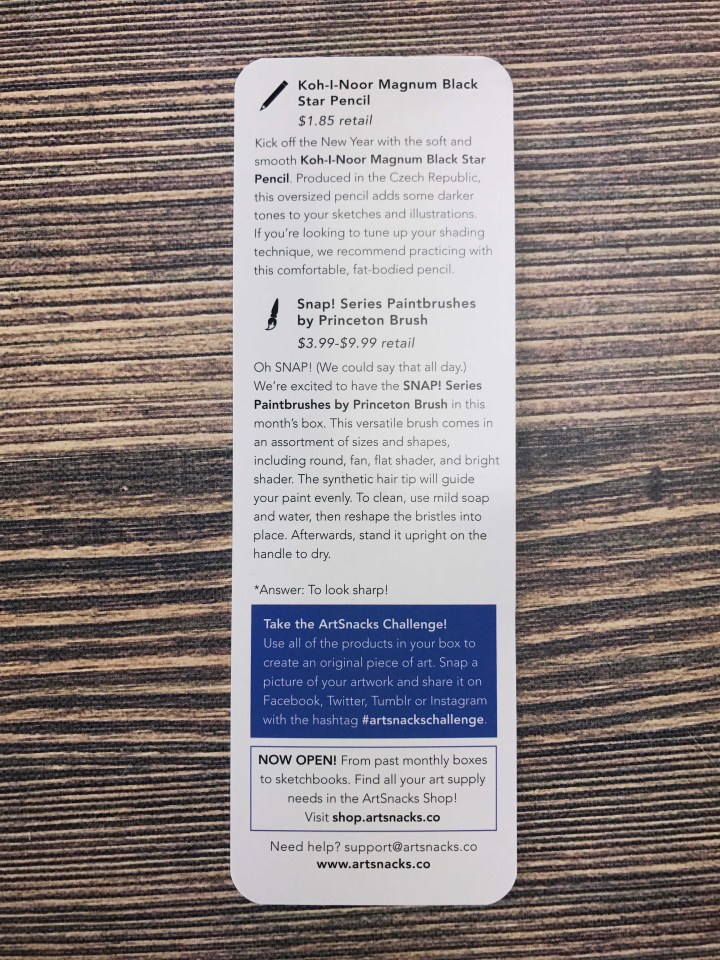 There's also a challenge to make an original artwork using all the products in this box.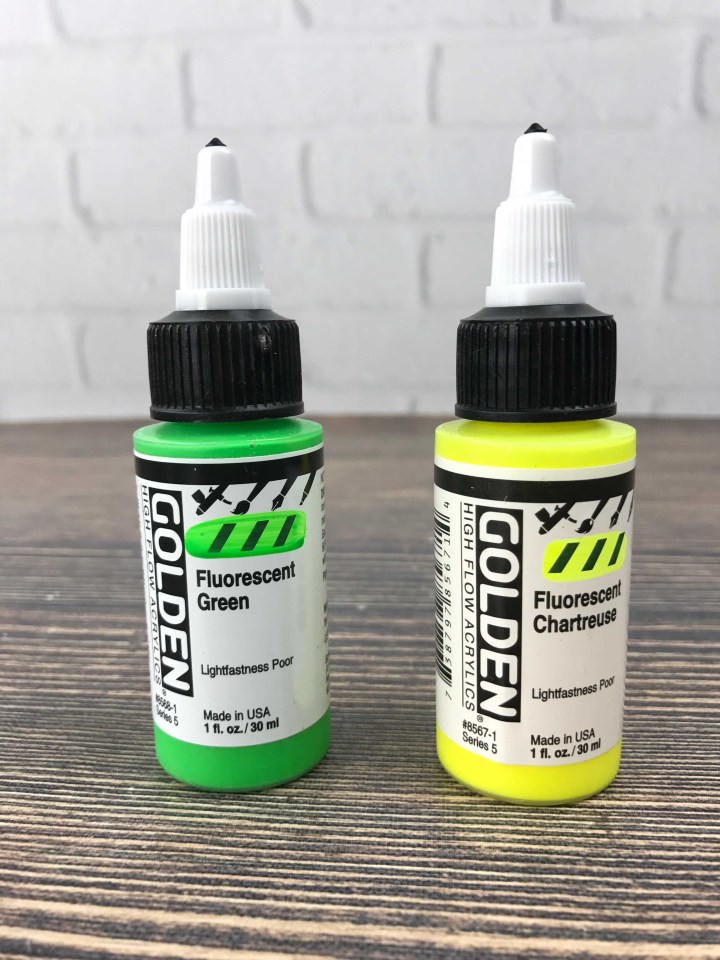 Golden High Flow Acrylic Paints in Fluorescent Green ($7.99) and Fluorescent Chartreuse ($7.99). The brightest items in the box were, quite literally, these two bottles of acrylic paints from GOLDEN. This unique formula is so liquid, that it acts like a dip pen ink but dries just like an acrylic later on giving the artist a huge breadth of opportunity for its use! Mix inks together and put into an empty brush or pump markers for expressive writing, use for airbrushing, or as I couldn't wait to try – as ink for a dip pen. The paint certainly was fluid enough to be ink and it worked lovely! I would compare its behavior to something like a Dr. Ph. Martin's Bleedproof white ink in that it may be slow to start from time to time, but this is a well-known situation to 'dippers' and this unique paint is worth it for you lettering endeavors. Once dry, this paint will not bleed or react with water. Our colors were the nearly glowing fluorescent green and chartreuse. The line boasts 49 tempting colors in total for a versatile and fun addition to your artistic supplies.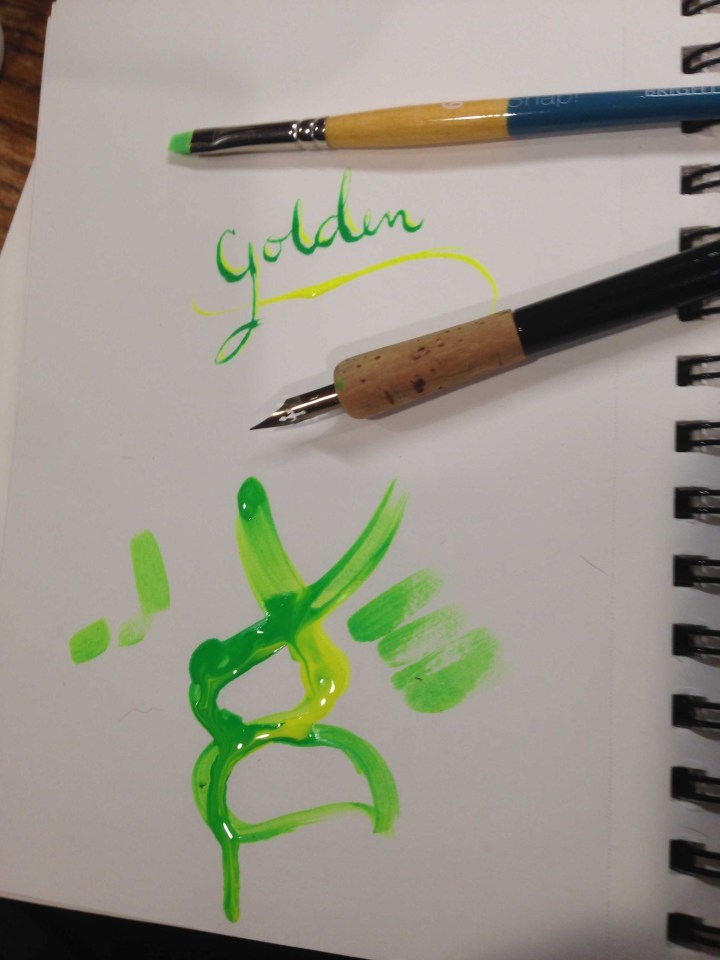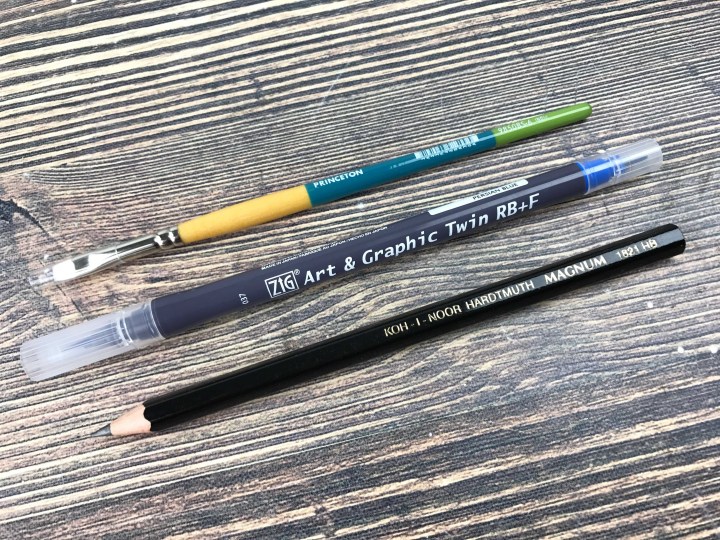 Princeton Brush Snap! Series Paintbrush ($3.99). Perfect for helping you play with the GOLDEN acrylic paints, this fun little shader brush from Princeton is a staple in many an artist's supplies.
Zig Art & Graphic Twin RB + F ($4.25). Art Snacks subscribers were treated this month to an exclusive first look at a remastered marker from well-known art supply company, ZIG.
Koh-I-Noor Magnum Black Star Pencil ($1.85, $0.77 on Amazon). This unique pencil is a large and comfortable handful. This particular company was new to me, so I was eager to test drive this with a quick sketch.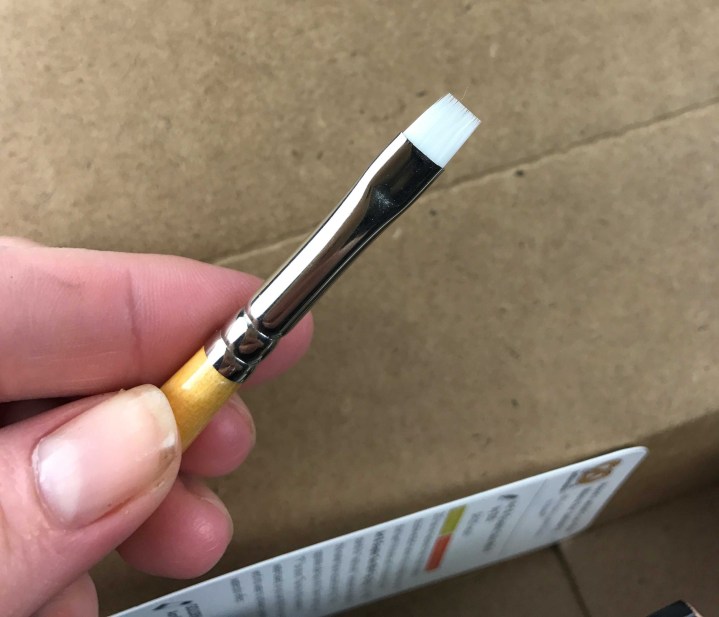 Adept at shading and blending, the brush did well when I plied it to the GOLDEN acrylic and I could immediately see where it's blending and shading qualities would shine. The bristles are synthetic and guide paint evenly and many sizes and different brush heads are available in the Snap! Series.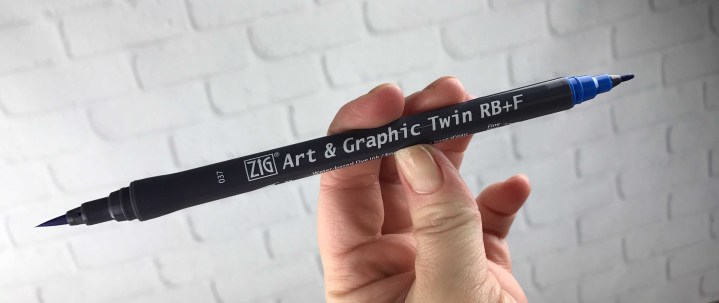 This marker is a redesigned take on their notable double ended art brush and it isn't in stores yet! It sports a real brush tip at one end and a fine felt tip on the other and comes packed with high-quality, water-based ink that allows you the option of creating a watercolor effect. I had fun drawing with it and found the brush to be responsive and easily shaped, and the felt tip to be crisp and precise.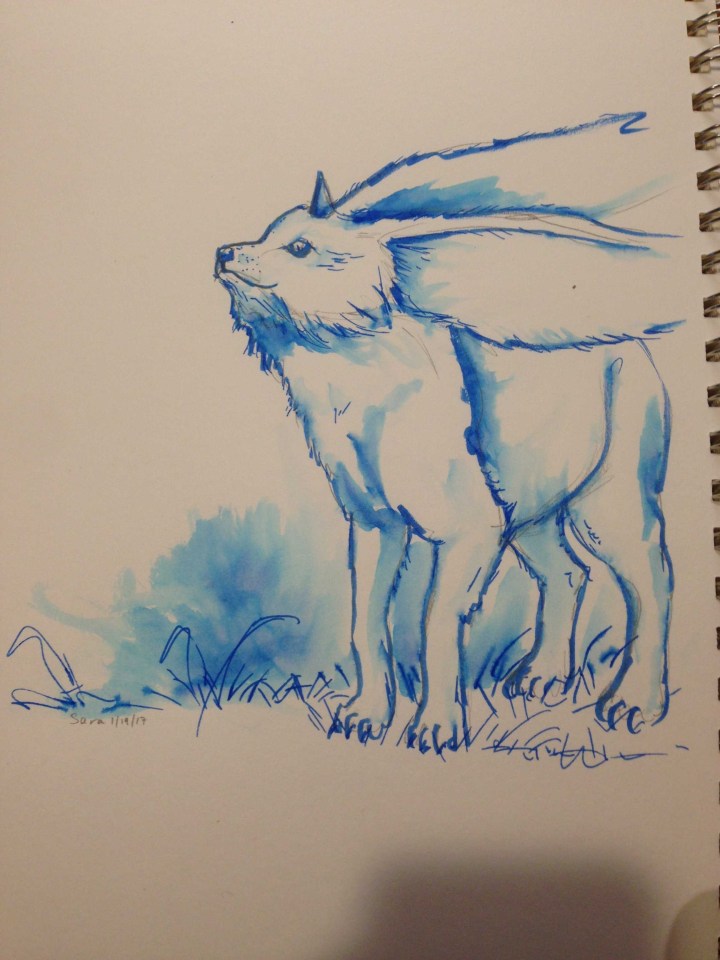 I couldn't pass up the opportunity to test out the watercolor opportunity, so I fished out my water brush and was not disappointed! The ink responded immediately to create an easy and satisfying watercolor effect. The color in our box was a beautiful Persian Blue (037).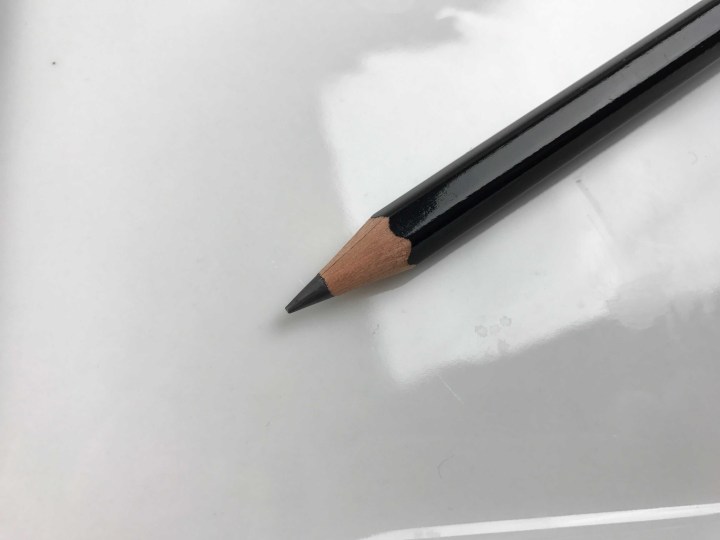 The lead is indeed smooth, and I would say that it is a bit of a harder lead than I was expecting for a shading pencil (the barrel labels it as HB).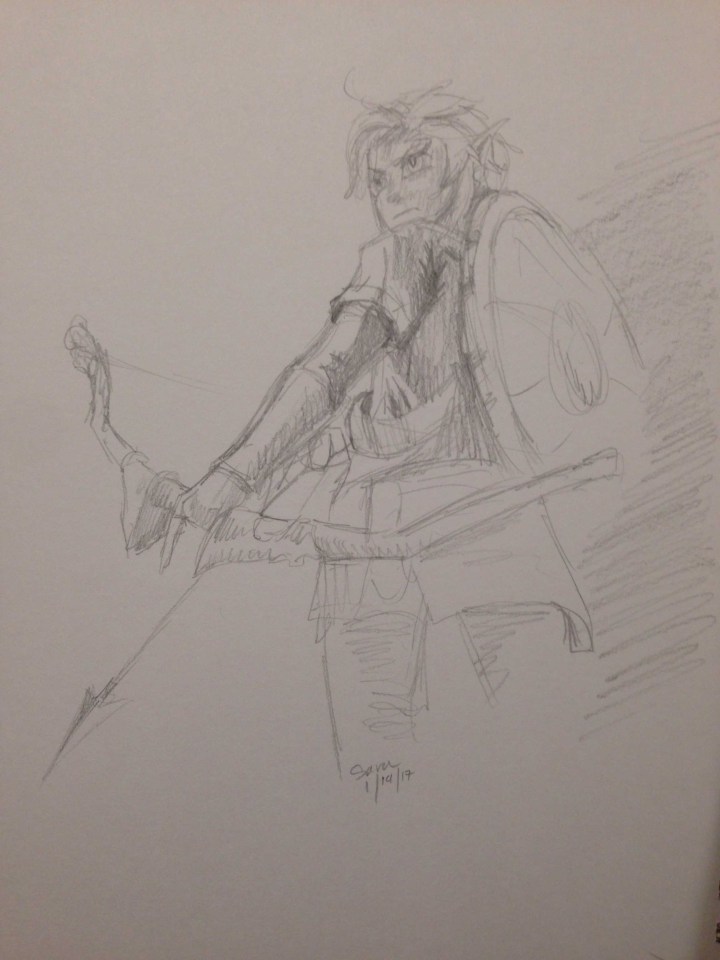 When I did shade though, there was no problem whatsoever and I was very satisfied with the result. This is an all-around nice artist's pencil!