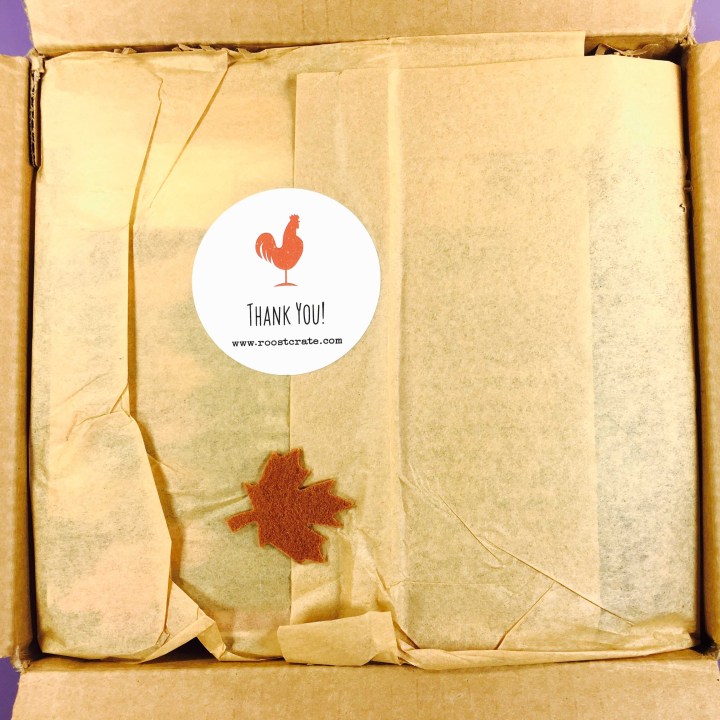 Roost Crate by Eat Picks is a monthly themed "Farmer's Market" in a box filled with items from Upstate New York and the surrounding area. Every month, you'll receive a crate crate of handmade, artisan-crafted goodies perfect for bath, body, & home.
Roost Crate is $39.95 a month or you can save a bit by signing up for a 3 or 6-month term. All terms, including gifts, will automatically renew until canceled. Boxes will have a value of $40-60.
DEAL: Get 10% off on any subscription. Use coupon code HELLO10.

Roost Crate gives back to their community by partnering with Capital Roots to give a portion of their proceeds to local farmers and vendors. They included a card that shows how you can win a free box by sharing your photos on social media.

Roost Crate sends 4-6 items each month such as jams, honey, sauces, snacks, candles, soaps & scrubs, unique home & kitchen items, and coffee & teas. I loved the variety of items that was included in this box and couldn't wait to give them a try! P.S., if you think you'll love it too, you can purchase it here.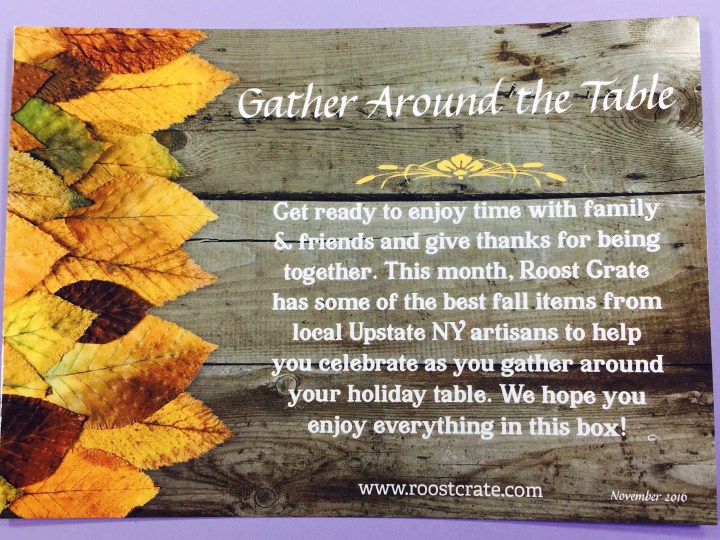 There was a card introducing the monthly theme, which was "Gather Around the Table."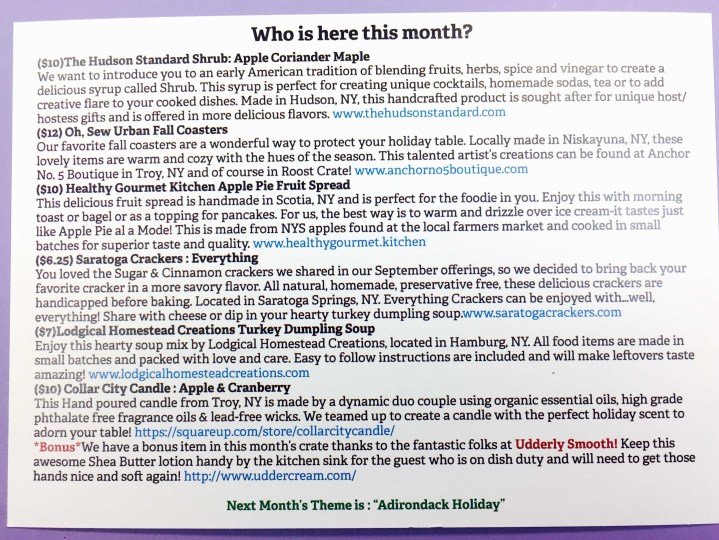 The flip side of the card had the product information, value, and a short bio about each company featured, and announced the next month's theme.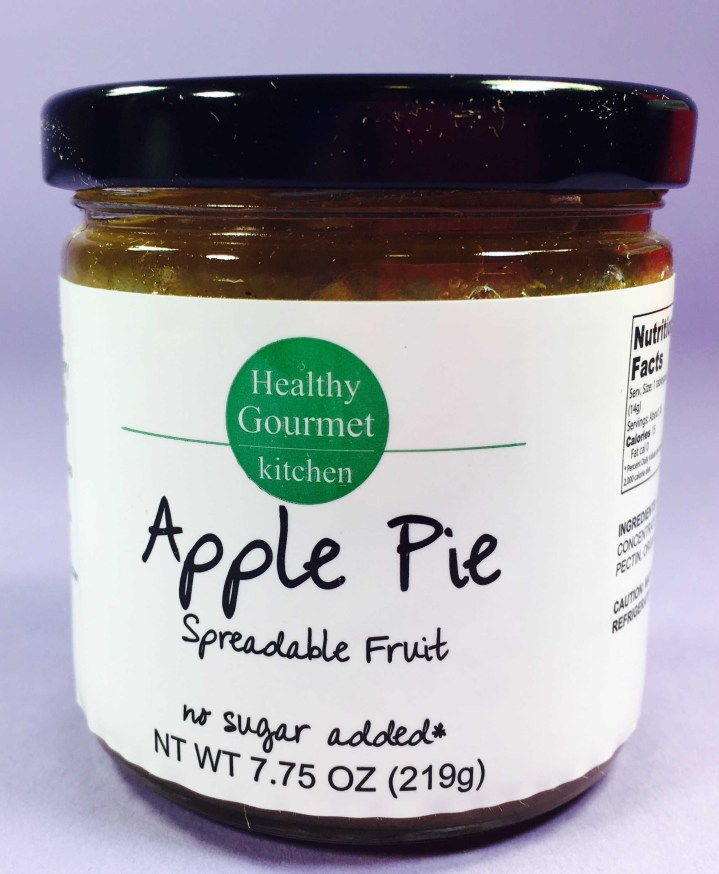 What's not to love about Healthy Gourmet Kitchen Apple Pie Spreadable Fruit ($9)? This is made with apples, apple juice, lemon juice, pectin, and spices. This is a nice, chunky applesauce and would be wonderful on vanilla ice cream or pumpkin pancakes.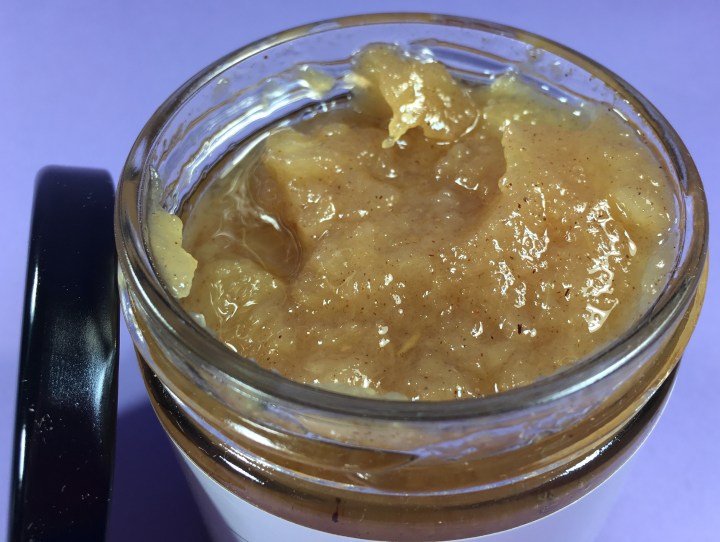 See, chunky and full of aromatic spices. Yum!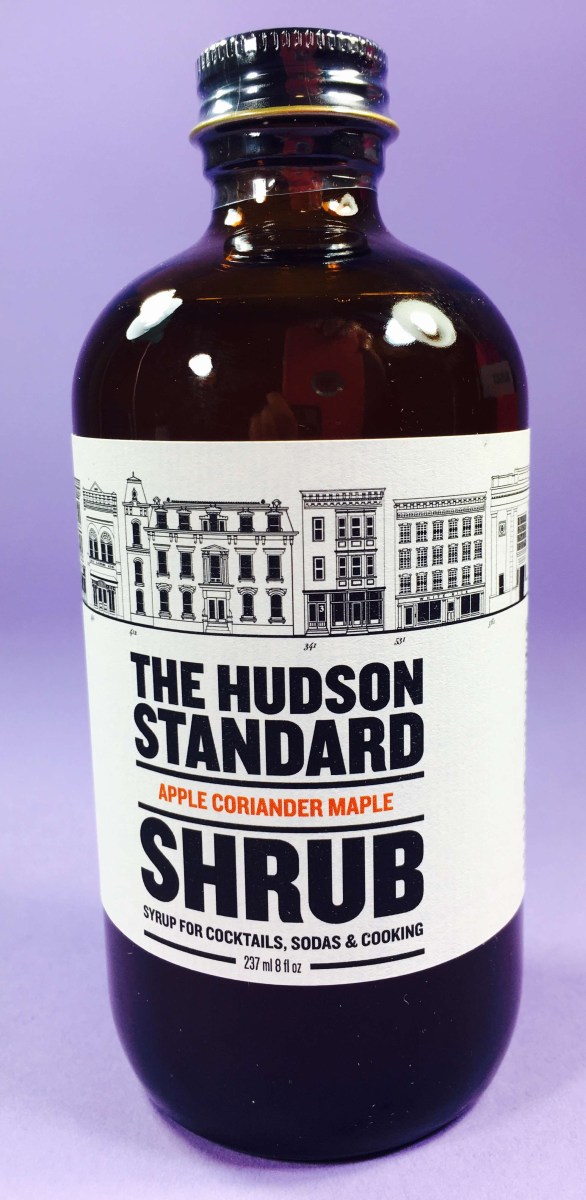 I always assumed a shrub was a small bushy plant but it turns out it's also a type of "drinking vinegar." This syrup base is mixed with carbonated water or liquor to make a refreshing drink. The Hudson Standard Apple Coriander Maple Shrub ($10) has apple cider vinegar, apple cider, sugar, maple syrup, and coriander and has an interesting taste right out of the jar: sweet, a bit complex, and acidic.
There was a little booklet included that has a few recipe ideas so you can try it out but I followed the suggestion to add one ounce of mix to 7 ounces of sparkling water to make a refreshing soda. I'm also considering mixing it with some olive oil and spices for a salad dressing.
There were some bold Everything Crackers from Saratoga Crackers ($6.25). These had a strong roasted garlic flavor and would go great with your favorite cheese or dip or serve alongside soup on a chilly night.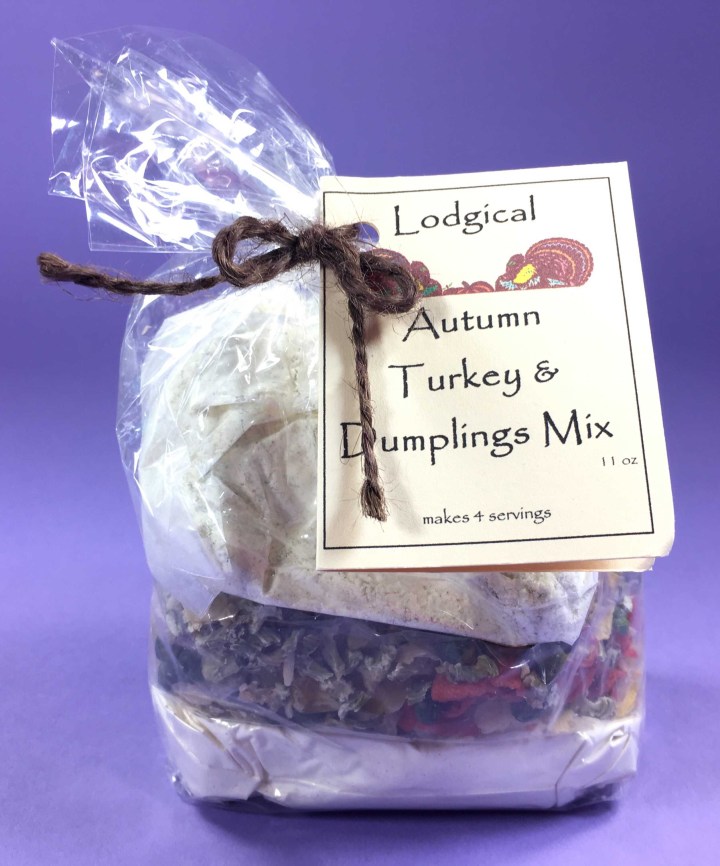 What a neat item to help use up those Thanksgiving leftovers (or try it with cooked chicken breast in a pinch). Lodgical Homestead Creations Turkey & Dumpling Mix ($7) has dried potatoes, carrots, peas, and corn in the soup mix as well as seasonings and a packet of dumpling mix. Just add your own fresh ingredients and plan to use it on a night when you have a couple of hours to let it simmer. I'm going to save this for my upcoming holiday break.
Collar City Candle ($10 and up) makes candles and soaps, including this 3×3″ pillar candle, in small batches using organic essential oils, phthalate-free fragrance oils, and lead-free wicks. This particular scent was specially made for this box and has a very strong cold-throw. My whole office smells great and I haven't even lit the wick!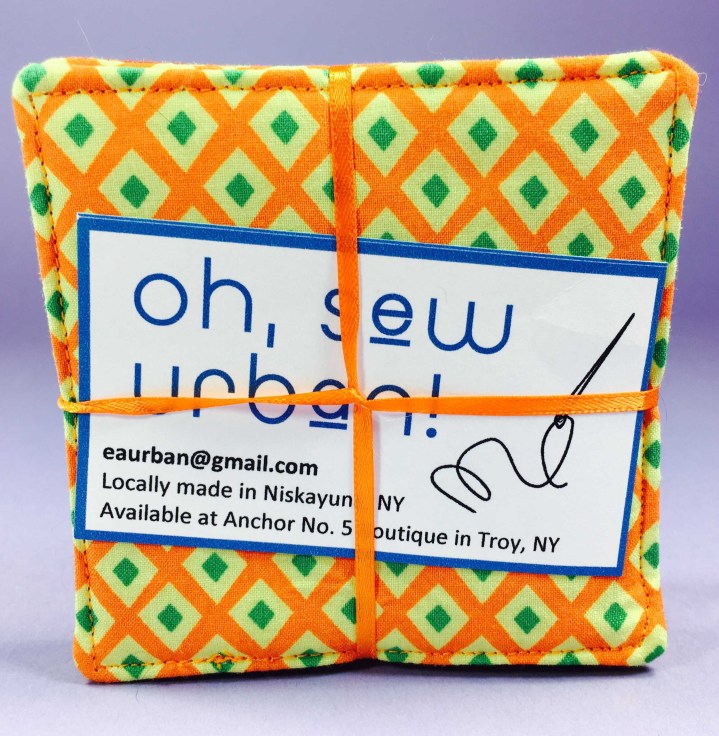 These cute little coasters ($12) from Oh, Sew Urban! (available at Anchor No.5 Boutique) are pretty little squares in a pattern and color that is perfect for this season.
There were four coasters and each one has a fall leaves pattern on one side and diamonds on the reverse.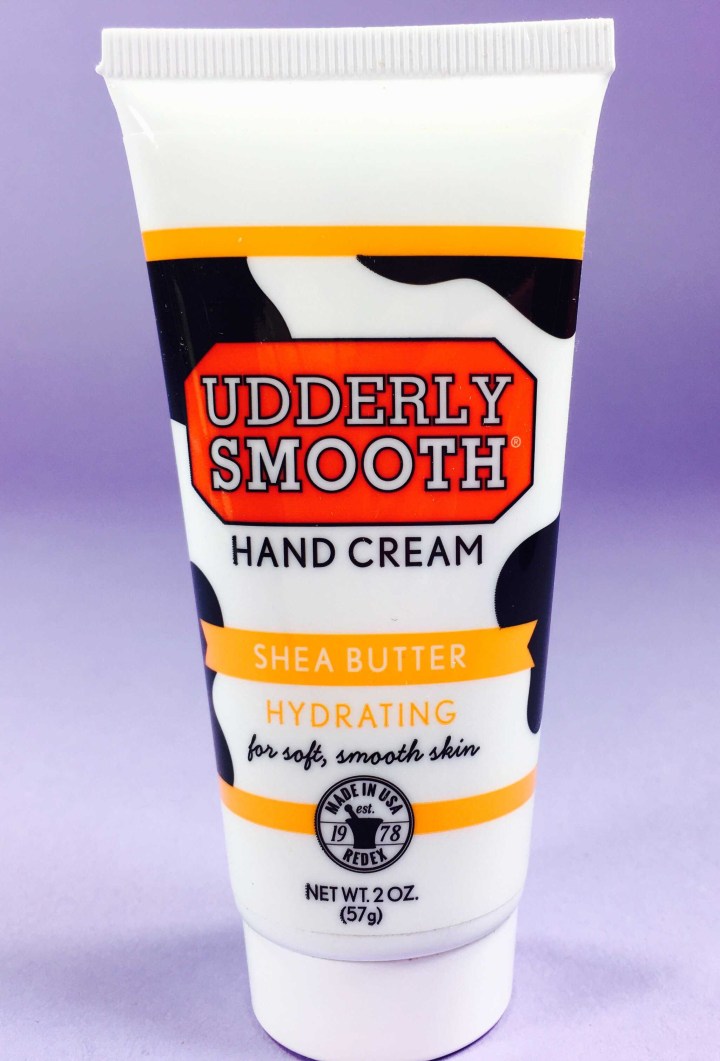 This next item is listed as a bonus since it's not really small-batch or from the Northeast and Mid-Atlantic states (it's from Ohio) but it is sure appreciated at this time of year. Udderly Smooth Shea Butter Hand Lotion  ($1.52) has a delicate scent and will be nice to keep handy at work.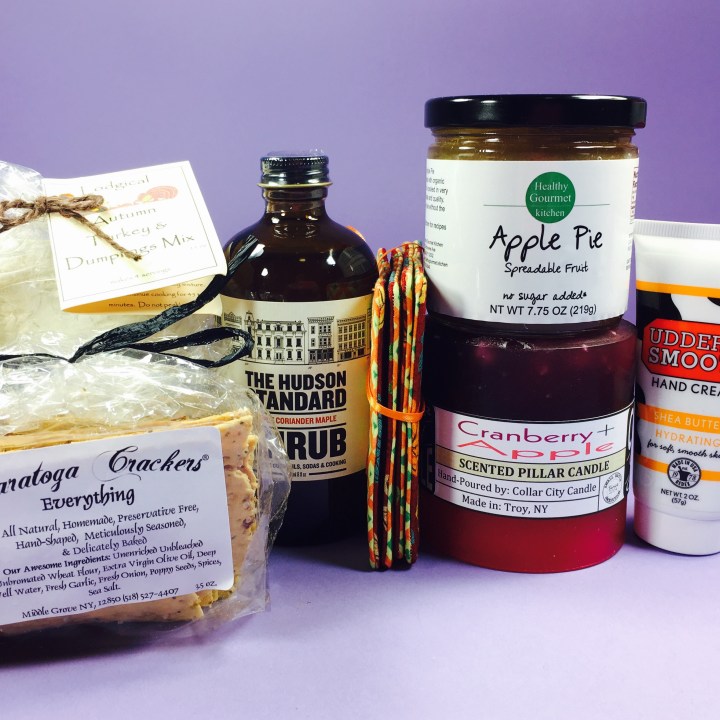 I thoroughly enjoyed my November Roost Crate! This box had a great presentation (and would make a wonderful gift), they sent a variety of products that are suitable for men or women, and the products themselves were fun, functional, and delicious. The November box had a value of $55.77, which means it hit their promised target value, too. If you like natural and delicious products that you might discover while wandering the farmer's market, then give Roost Crate a try and let me know what you think of this box in the comments!