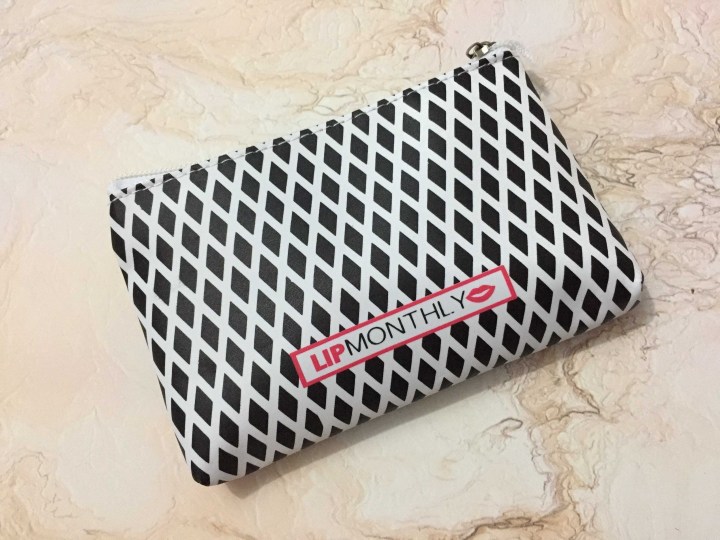 Lip Monthly is a monthly makeup subscription that is all about your lips. Every month you will receive a unique bag of 4-5 items mostly for lips, although other cosmetics may appear from time to time. Last month it was announced that Lip Monthly would be introducing customization options, but there seems to be some confusion about how it works. Subscribers before September 20th are prompted to log into the "old" Lip Monthly website, while new subscribers have the new version of the website, featuring customisation options (from the 1st to 5th of the month) – at this time, it's not clear if everyone will eventually be moved over to the new website. I didn't get to customize my bag for November, so this is what was chosen for me.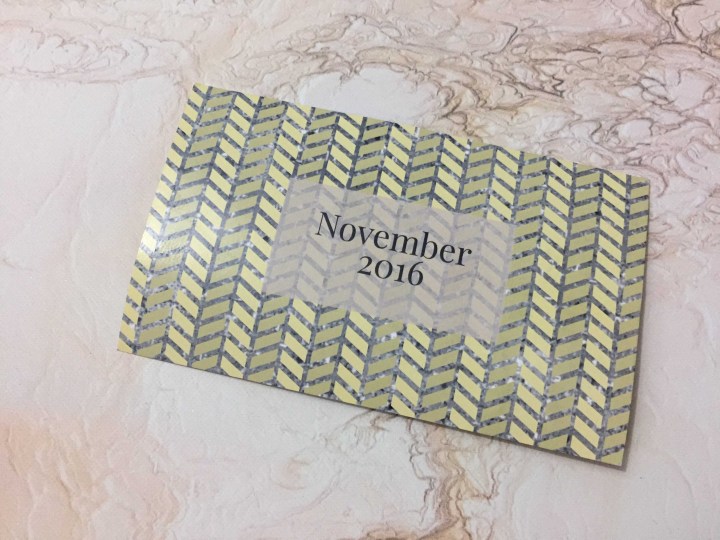 FYI for International Subscribers:
Due to an increase in international shipping rates, we'll be implementing a monthly charge of $3.99 to international packages. This charge will also allow you to fully track your bag up to its arrival to your home. Please note that we are currently only accepting new subscribers from the US, Canada, Australia, Spain and GB. If you're from outside these countries and decide to unsubscribe, you won't be able to join again. If you continue your subscription, we'll be sending your bags permanently.
This month's bag included four items for a value of $98!
DEAL: Subscribe for a whole year and get 3 bags free with 3FREE or use coupon code LIPLOVER to get your first bag for $5.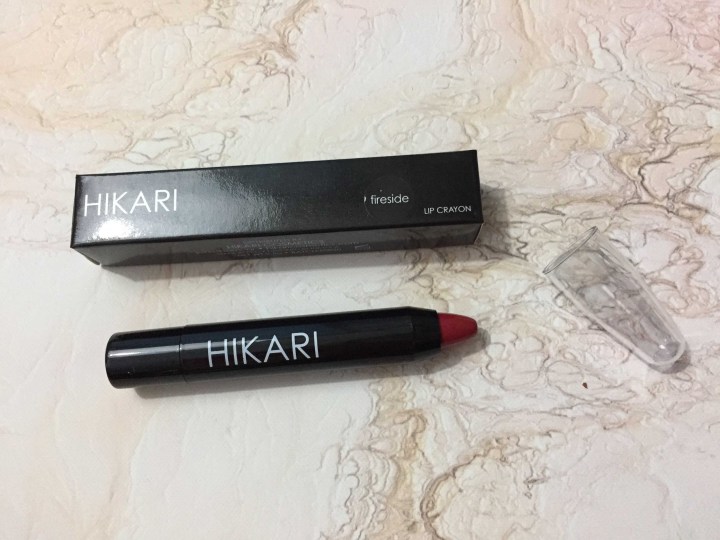 How perfectly named is the Hikari Lip Crayon in Fireside ($13)? PERFECT for wintertime! This red is pretty pigmented and applies smoothly.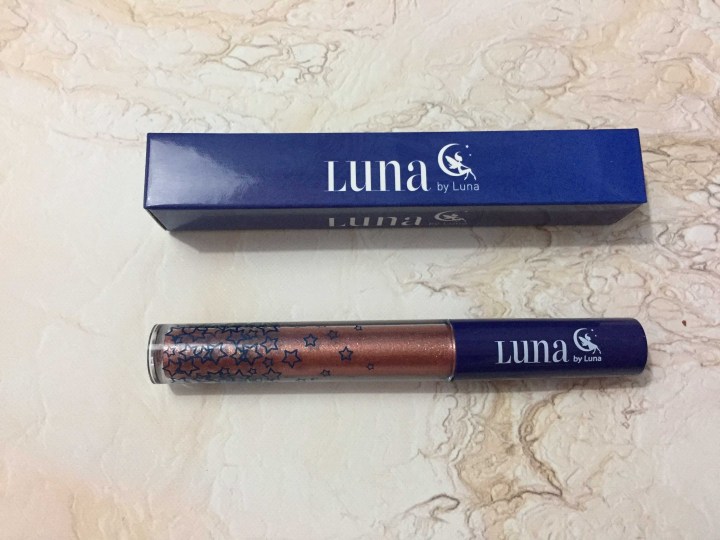 This Luna Lipgloss ($22) is in the shade called Titania – my inner Bard fan is pleased. I love the packaging, and the coppery color is actually rather sheer and less dramatic when swatched.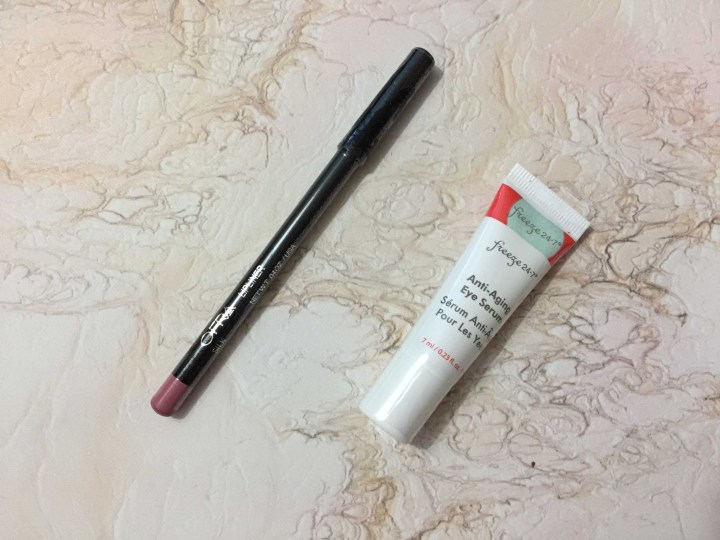 I have been collecting quite a few lip liners lately, and this isn't the first Ofra Lip Liner ($13) I've received. I like the color, Silk – it's a neutral dusty pink.
I had to check the price twice when I looked at the Freeze 24/7 Anti Aging Eye Serum ($57) That's not a typo – the 0.5 oz full-size of this eye serum retails for $115, making this just under half sized sample half the value. Wow. I expect miracles from this!
Swatches of Fireside and Titania.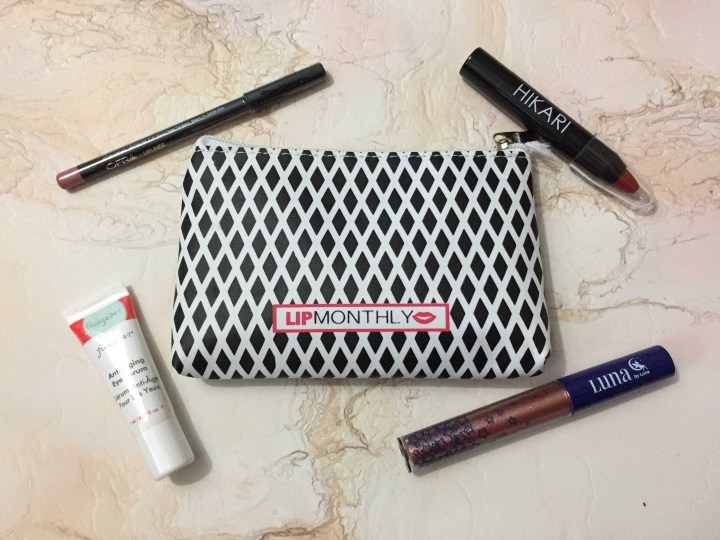 The value of this month's bag was crazy, but I would have preferred more of a value in the lip products given the bag is called Lip Monthly. The extra product is always appreciated but it shouldn't be the bulk of the bag, in my opinion. Still, I am excited to try all of the products included.
What do you think of Lip Monthly?