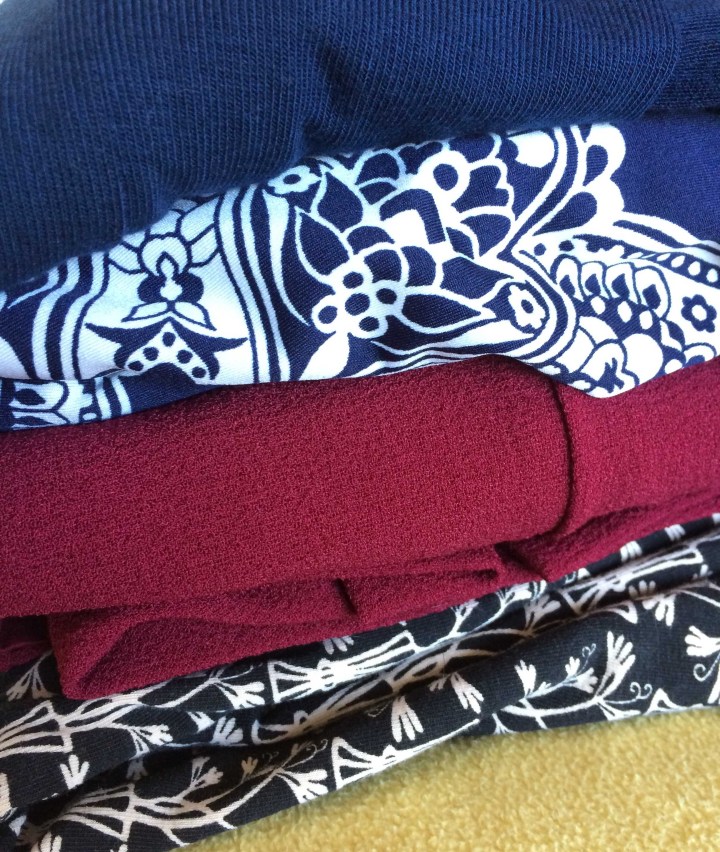 I am always excited to see my Gwynnie Bee box in the mail. It has been a great way for me to keep my work wardrobe interesting. After a few months of less travel, I am about to get on the road again, so I am adding more dresses to my closet. This month was a mix of fun and work stuff.
Gwynnie Bee is a clothing rental subscription service. My body shape makes me a perfect candidate, as they specialize in sizes 10-32, and I am a 14-16. When I started I added about 25 items to my closet (it's a lot like creating a Netflix queue back when DVD subscriptions were their main business model, except there is no specific order) and they sent me the first three that were available. They now have a feature that lets you prioritize items, so I have some control over which items are more likely to show up. Then, when I return items, they send more!
I really like that I have a lot of control – I pick the specific items that are in my closet. I can go outside my comfort zone if I feel like it, or I can stay well within it. Overall, I put several items that would be a stretch for me in my closet, but also put plenty of items I think I will like so that any given shipment is likely to have something in it that I will wear.
Gwynnie Bee has really upped their packaging game recently, too. New purple branded boxes with happy, affirming messages!
DEAL: Currently when you sign up for Gwynnie Bee you can get your first month for FREE, (no code needed, just use the link) which is an awesome way to just try it out and see if you love it.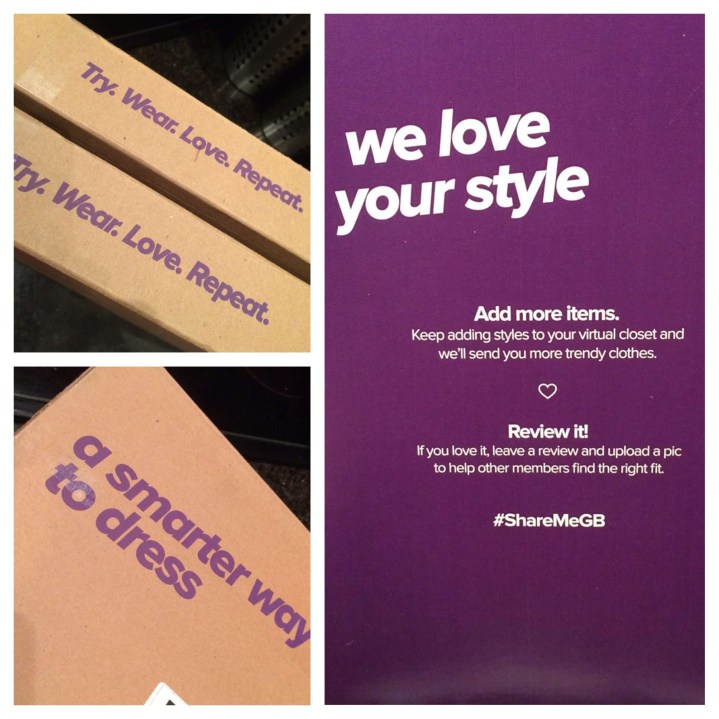 Junarose – Kones Open Front Cardigan 1X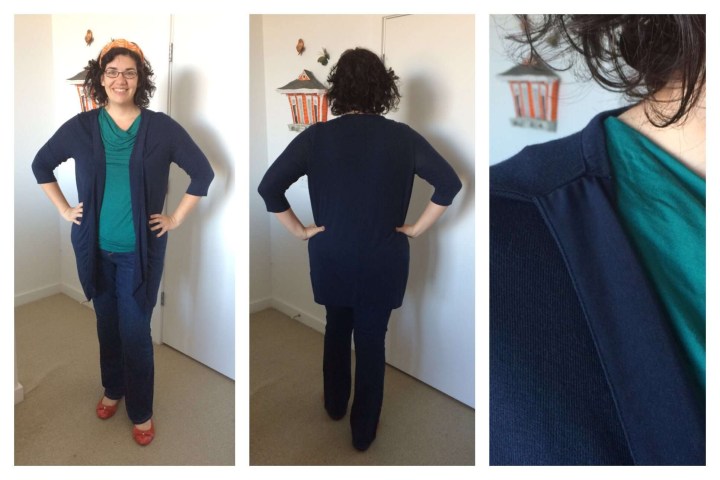 I love long blue cardigans! I already own two, and yet, I still added one to my closet. This one is light and silky smooth and really just very nice. The only detail I didn't love is that there is a panel on either side of the neck that has to drape JUST RIGHT, and, of course, it doesn't unless you fiddle with it. I did wear this once though, bc it was such a nice feeling fabric and such a pretty blue.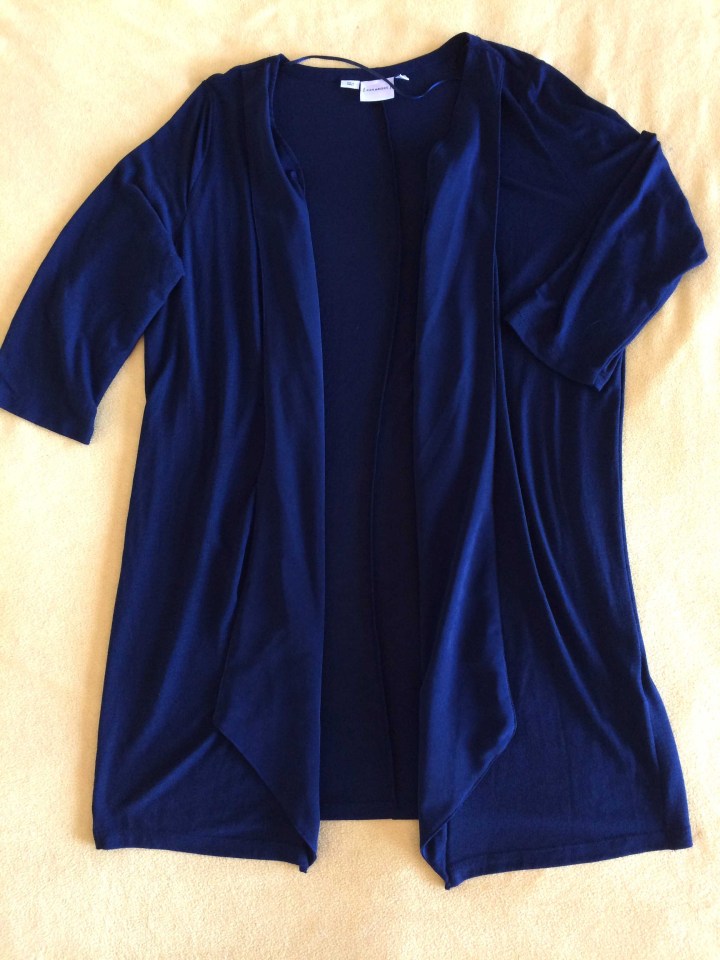 Igigi – Steph Dress in Navy Kaleidescope (14/16)
I am in the market for dresses that look good with my new brown boots, so I was excited when this dress showed up. Navy and brown are a great combo. Remember when I mentioned that I add things to my closet that are a stretch for me? This was a half a stretch. Single color – good. Pattern – a little scary for me. I am glad I gave this a try, though. The dress fits great, and the stretchy material and blue waistband are very forgiving.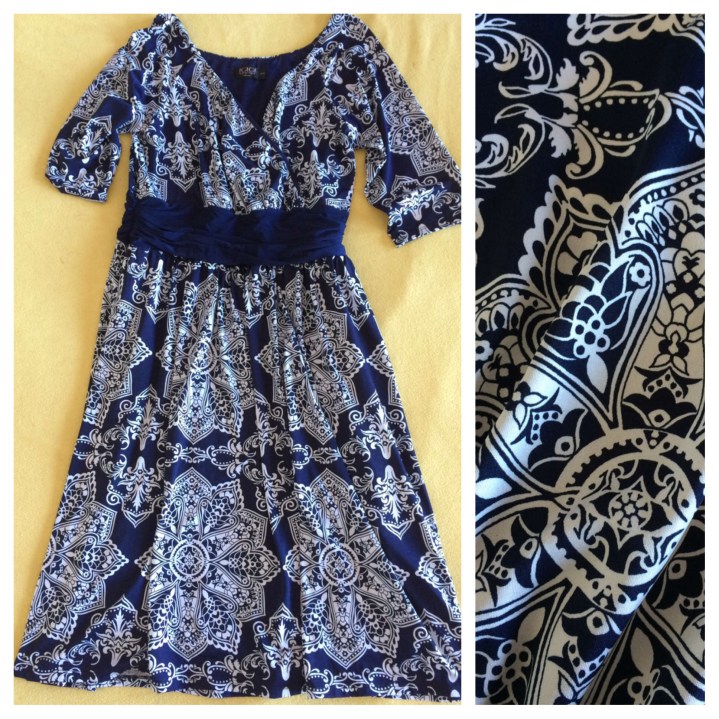 Effie's Heart – Nina Dress in May Print 2X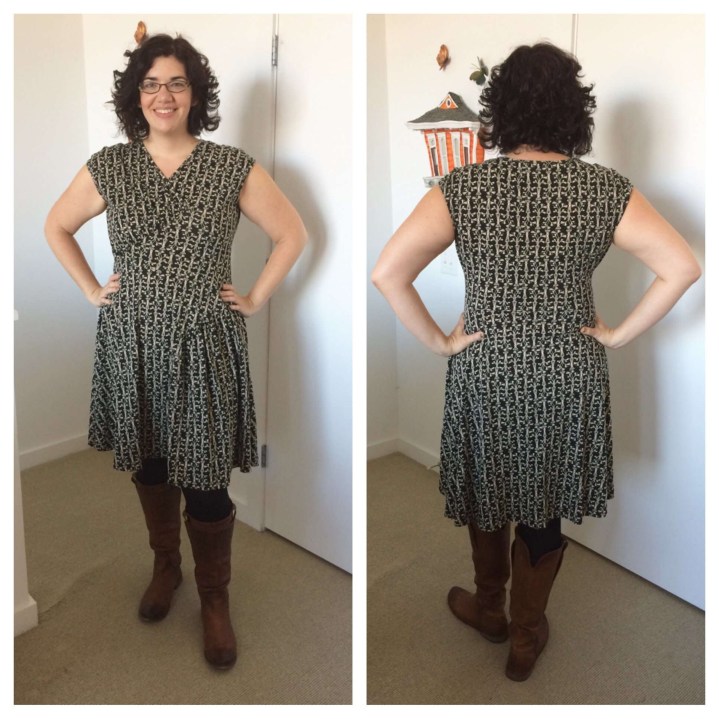 Another kind-of stretch dress (well, for me, anyways). This is a nice, comfortable knit dress. I do hate that the fabric is the kind where the print is on the knit in such a way that if it stretches, the print breaks up along the knit lines. That's just one of my pet peeves, though. Also – the cut is interesting, but I think it can be flattering – check out the waist area on the flat image below – there is a diagonal from below the bust and then from the skirt. It adds a nice flare. I also appreciate the modest neckline – good for work!
Adrianna Papell – Origami Pleated Dress in Red 14W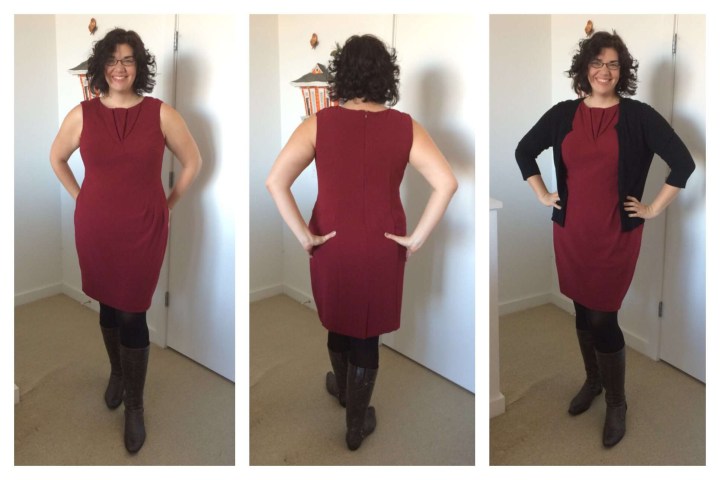 This crepe sheath dress makes me sooo happy. It is exactly what I like for work. A classic cut, a bold color, modest but still feminine. I wore this to our company client conference and I received so many compliments that I bought it! Don't forget – Gwynnie Bee offers discounts on the items in your closet, so if you love something enough, buy it!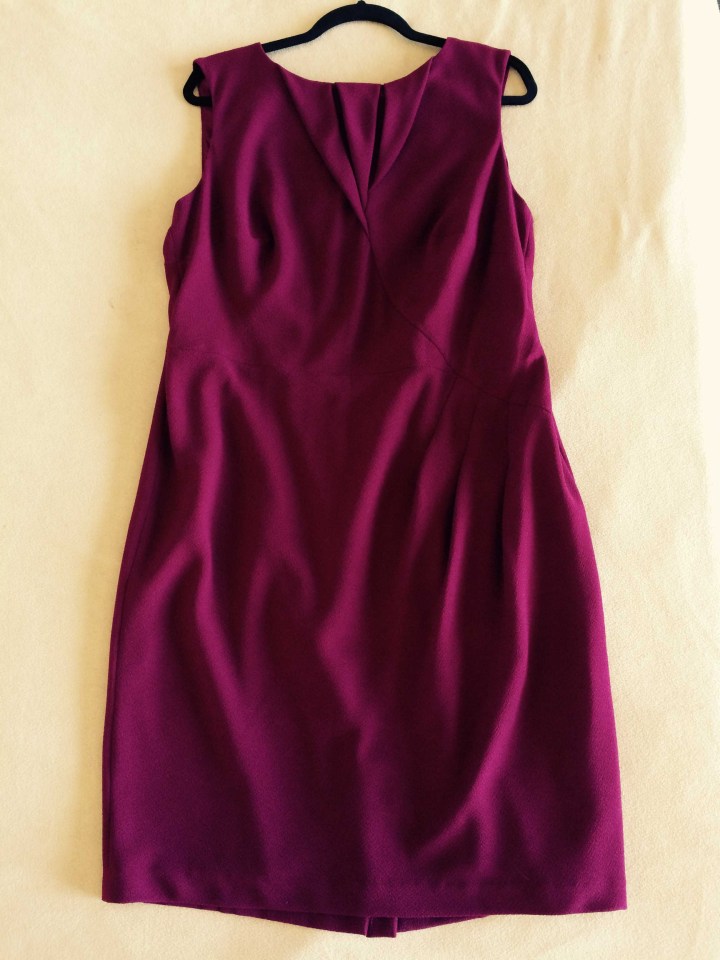 A couple things to remember (besides free laundry!):
you can mark your shipment as outgoing so your items ship out faster
you can purchase items that you love at huge discounts
use the community at Gwynnie Bee to help you select the best items for your body and the right size for that garment.
All the garments are inspected and I've never really had an issue with anything I've received in terms of condition.
 It's also worth a mention that the clothes are higher end clothes, so they all have better construction and fabric than what you might normally purchase for yourself.
Gwynnie Bee Cost:

1 item/ $49 per month
2 items/ $69 per month
3 items/$95 per month
5 items/$139 per month
7 items/$179 per month
10 items/$199 per month