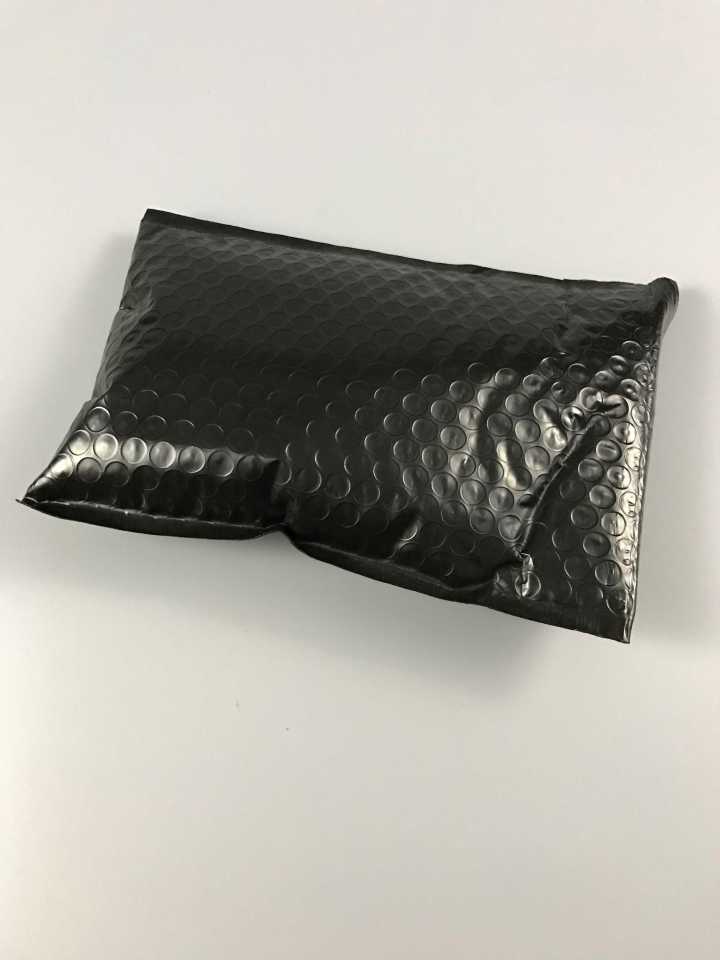 Adorned is a monthly subscription that supplies gothic jewelry, makeup, and accessories. It comes in a non-descript black bag really grasping the Gothic scene.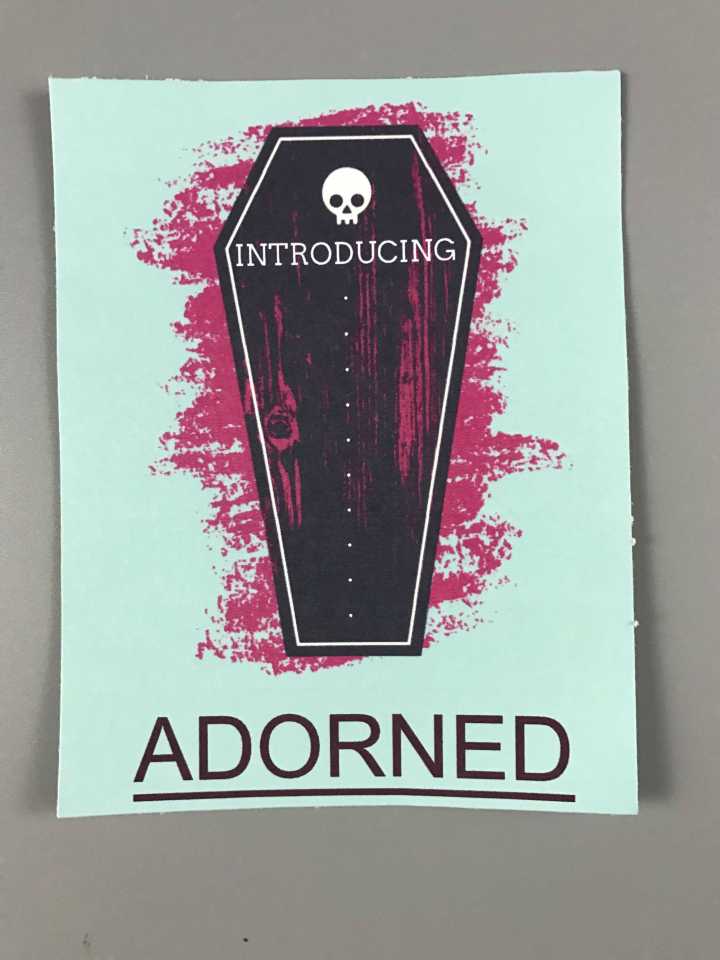 The Adorned postcard is both colorful and so appropriate for the box… it's perfect!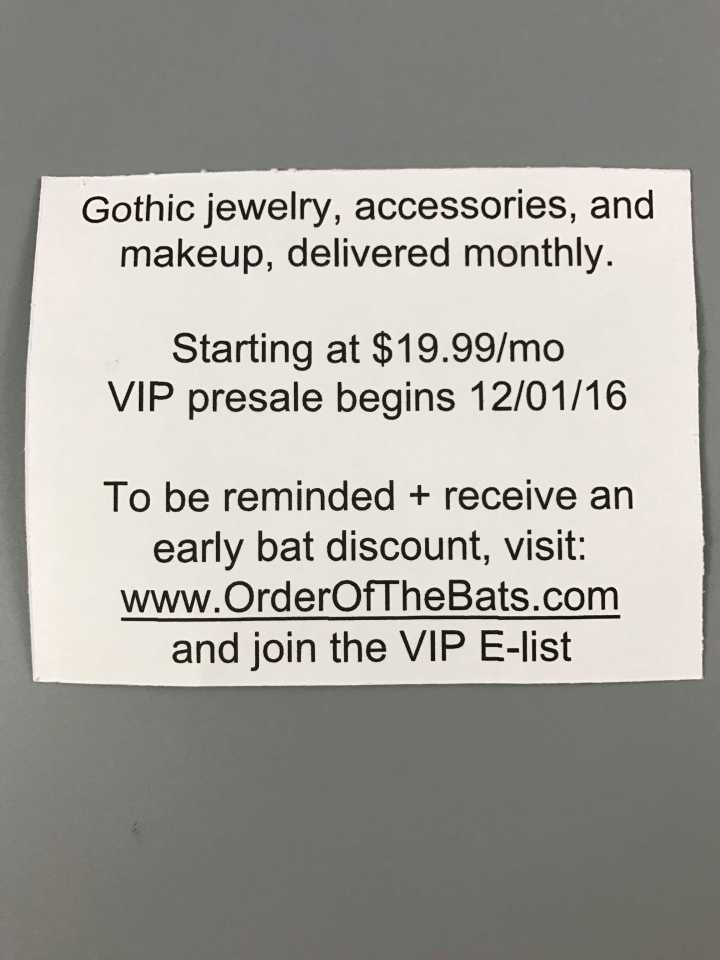 The flip side gives details of what you're getting, price and how often it will be delivered.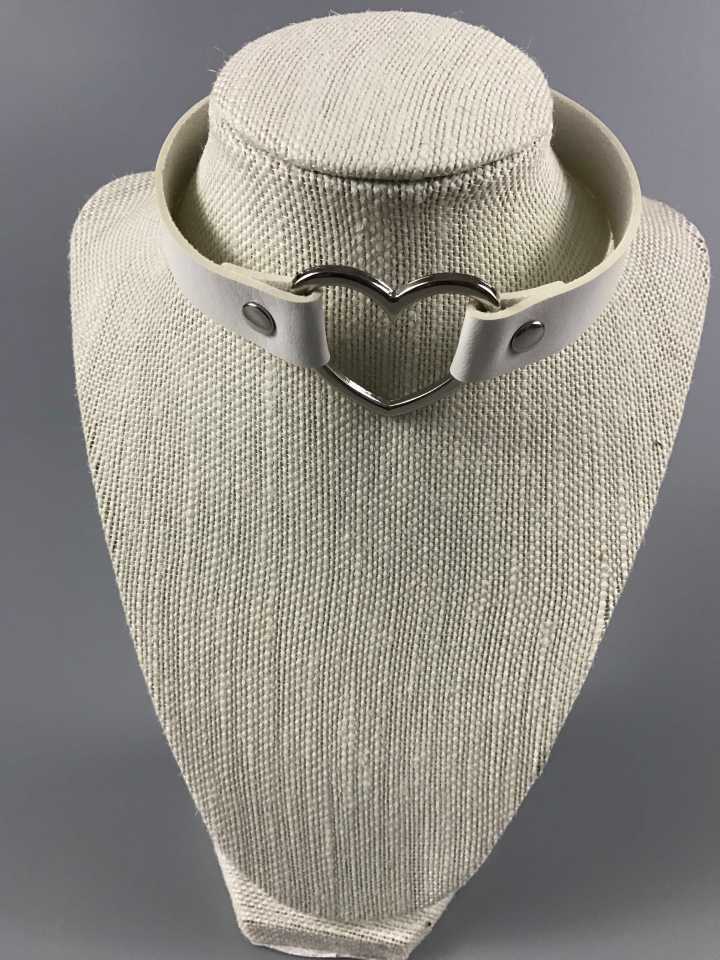 Leather And Silver Heart Collar Necklace. SO freaking cute! Now this would not be my normal style but I am in love with the materials. It's so soft and moves without cutting into my skin, I can't wait to find the perfect outfit to wear it with.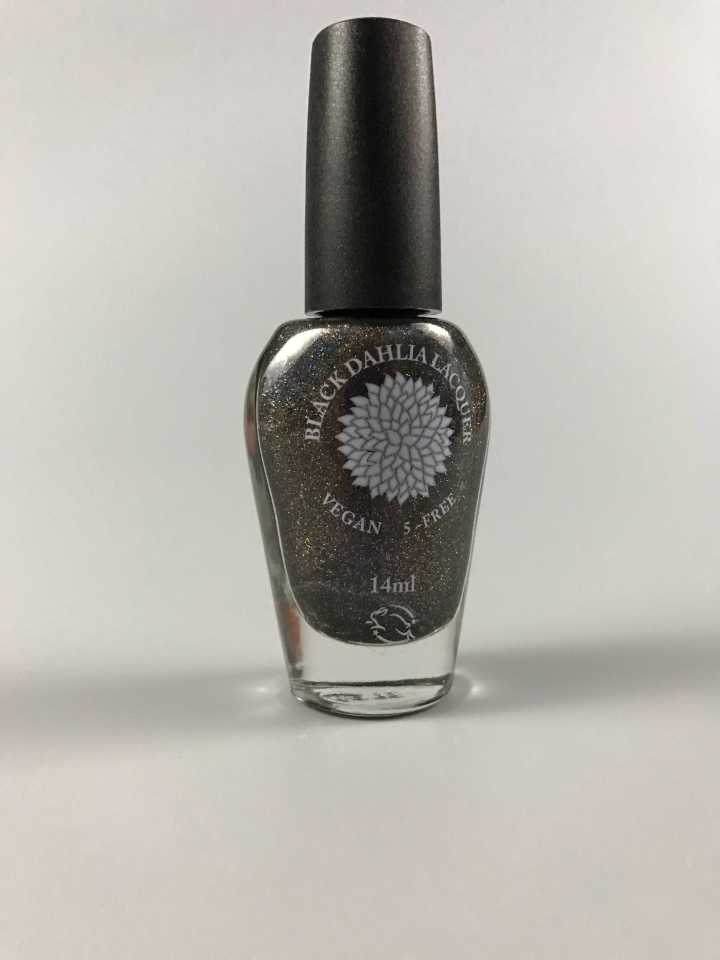 Black Dahlia Lacquer in Black Magic. Nail polish is my jam… this one is great.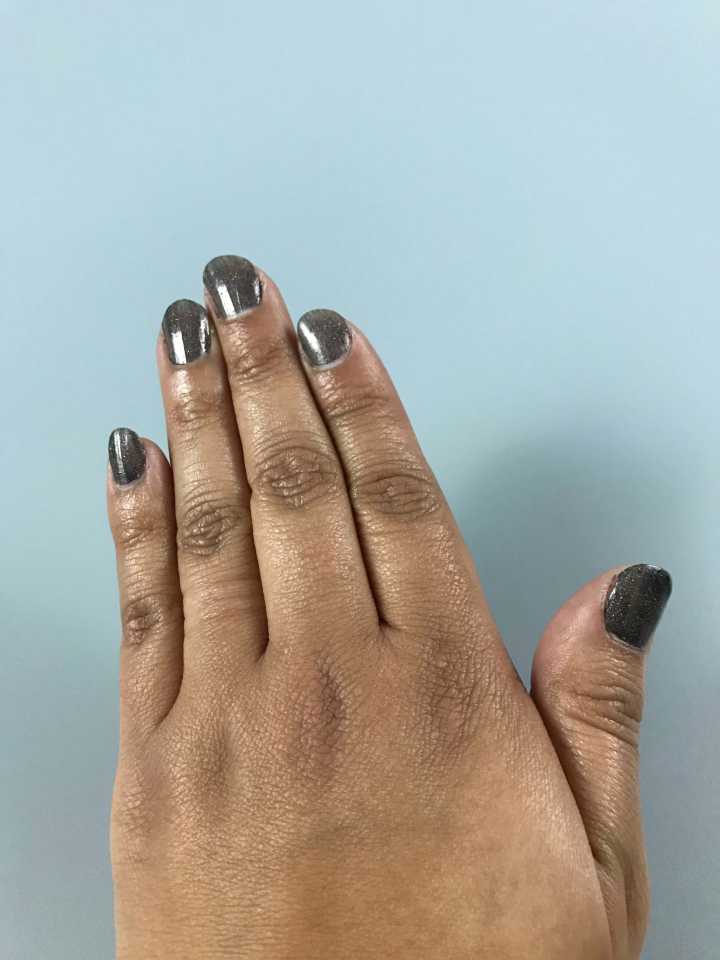 So sparkly without the difficulty of taking off glitter polish. It goes on smooth and didn't clump. I love this polish as it could be worn for day and night. Black Dahlia has their own subscription too!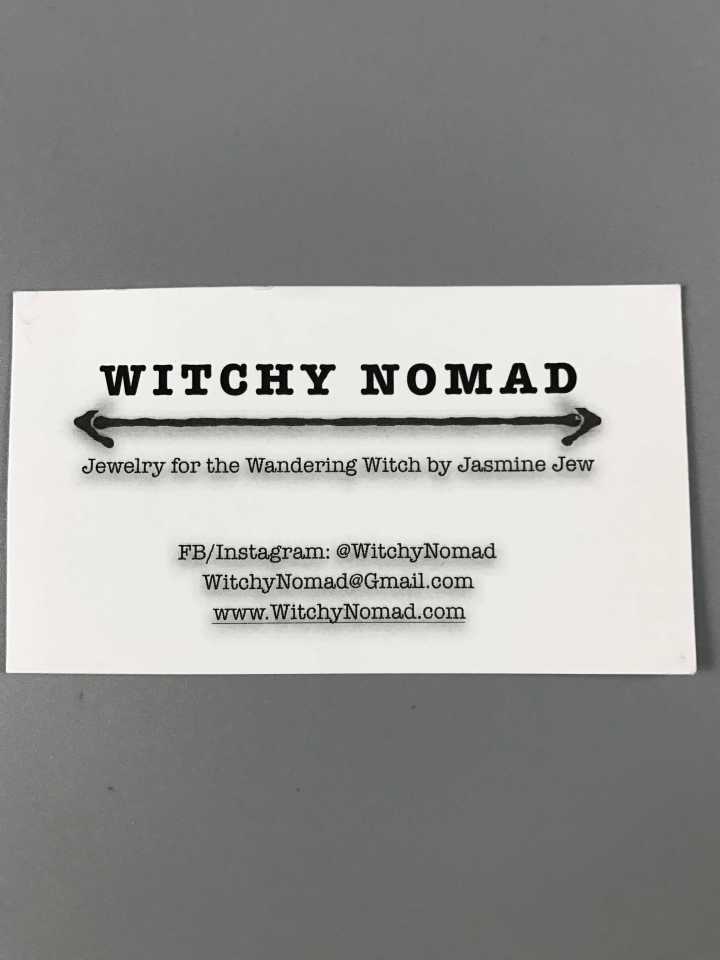 Witchy Nomad brings us the next selection…
Silver Spike Dangle Earrings. These are deceptively lightweight and so fun. These call to my sassy personality and will help keep the killer twinkle in my eye.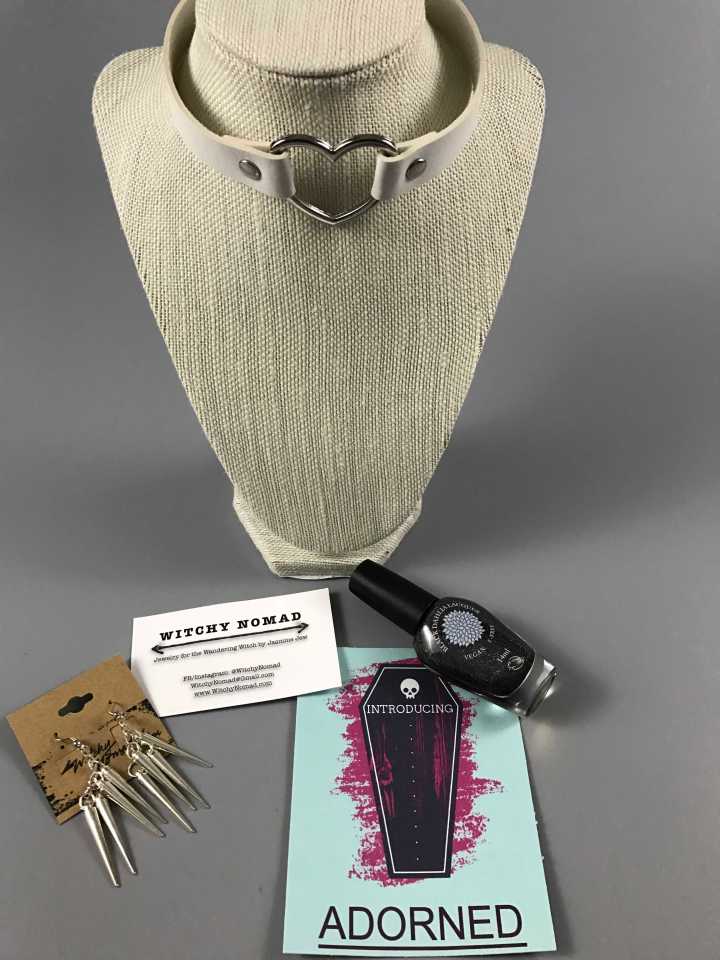 Adorned was so much fun to unveil. I am so excited to step out of my normal accessory box and add some extra sass and fun items. My daughter is already plotting to make the items her own but I'm plotting on getting her a box of her own so I don't have to share. I can't wait to see what other treasures Adorned has to offer.
Visit Adorned to subscribe or find out more!