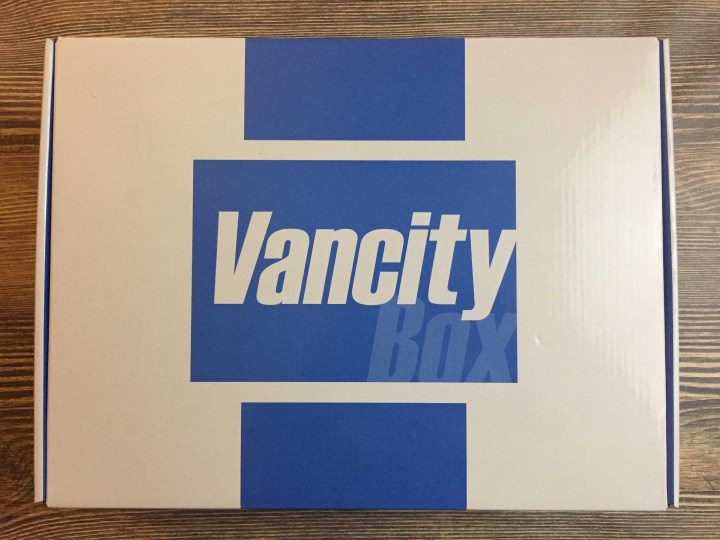 Vancity Box is a subscription box featuring small businesses from Vancouver and the surrounding areas. I live about an hour south of Vancouver, but it's a quick bus ride and SkyTrain trip downtown, so I go there pretty often for the shopping, the food, and just to get out of my sleepy little town. Vancity Box promises to send a variety of items you can't find anywhere else, and since there are a lot of small and indie businesses in Vancouver, I was really excited to dive into my first box.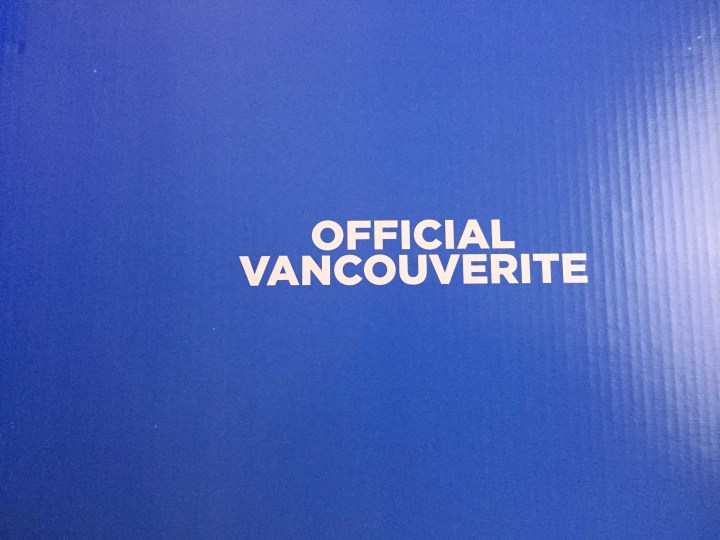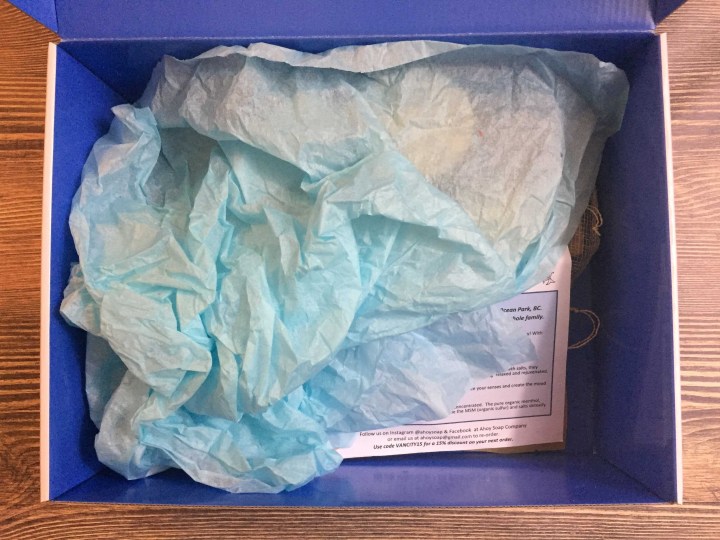 The first look was… a little bit messy! The box is huge, but the items were loose inside it with only a bit of tissue paper tucked in.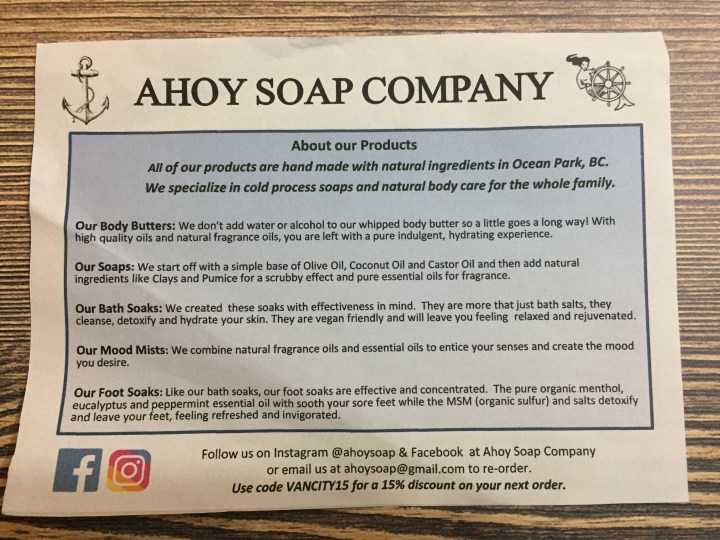 The product sheet isn't done by Vancity Box, but by the company featured in this box, Ahoy Soap Company! They're from Ocean Park, which is in South Surrey. Their website is not up yet but I was able to source prices for most items from their Facebook page.
Coconut Milk Bath Soap ($15) This smells amazing. It's loaded with salts and oils as well as coconut milk.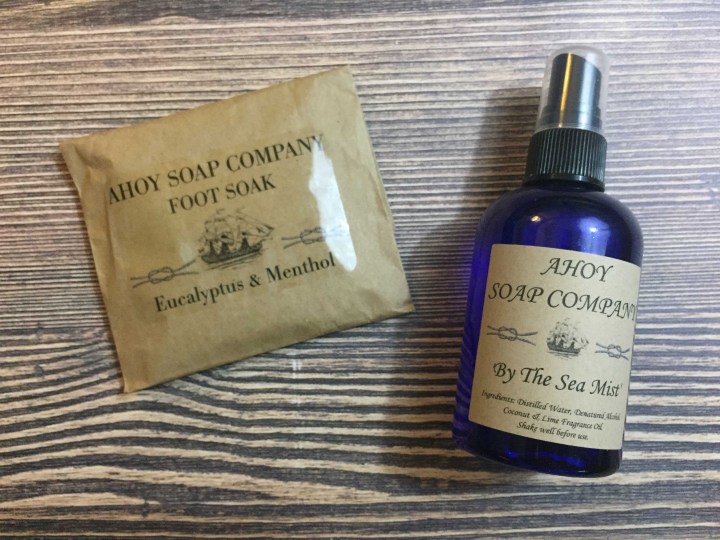 Eucalyptus & Menthol Foot Soak ($5) This also smells amazing, very refreshing. Use this in a pedi bath for an awesome treat for your feet.
By the Sea Mist ($10?) This is scented with the Coconut & Lime fragrance which smells amazing. This is a fragrance oil mist. It has both oil and alcohol in it, so it dries quickly and doesn't leave the skin feeling greasy.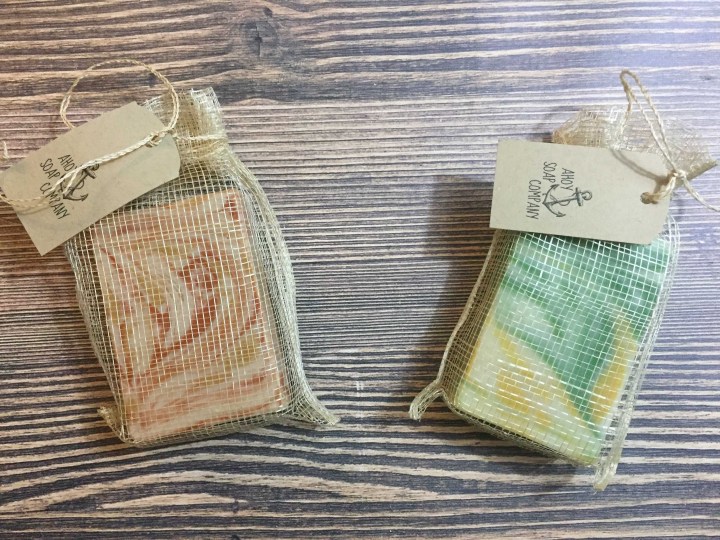 Soaps ($6 each) On the left is Sandalwood & Amber, on the right is Bamboo & Teak.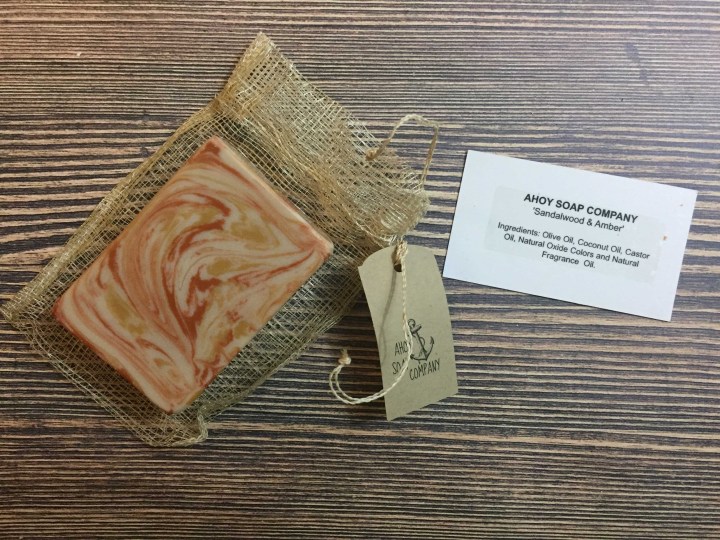 I love the packaging on these soaps! Tucked inside each bag is a business card which has the ingredients on the reverse.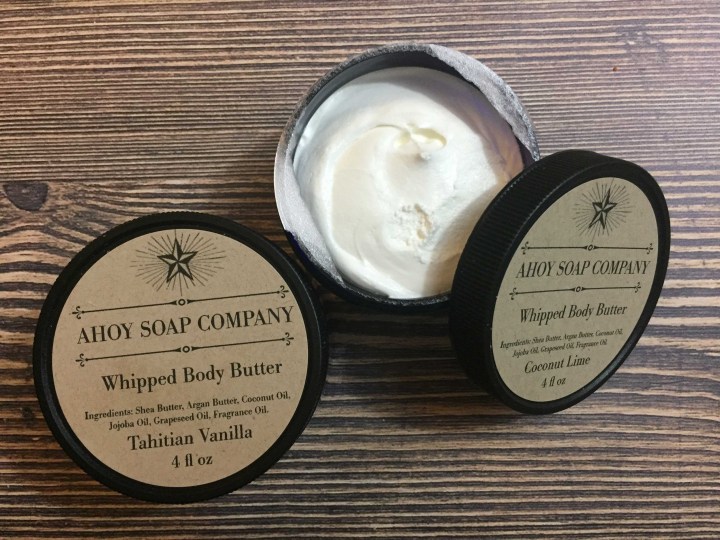 Body Butters ($8 each) These are so whipped and fluffy. They actually make that sound you hear when you run a spoon through really thick frosting or Cool Whip – it's incredibly satisfying. These body butters are honestly just a bit too oily for use on your hands, but they soak in well to my legs and smell amazing. I tried the Tahitian Vanilla at work and my coworkers kept asking why it smelled like cupcakes when they were anywhere near me.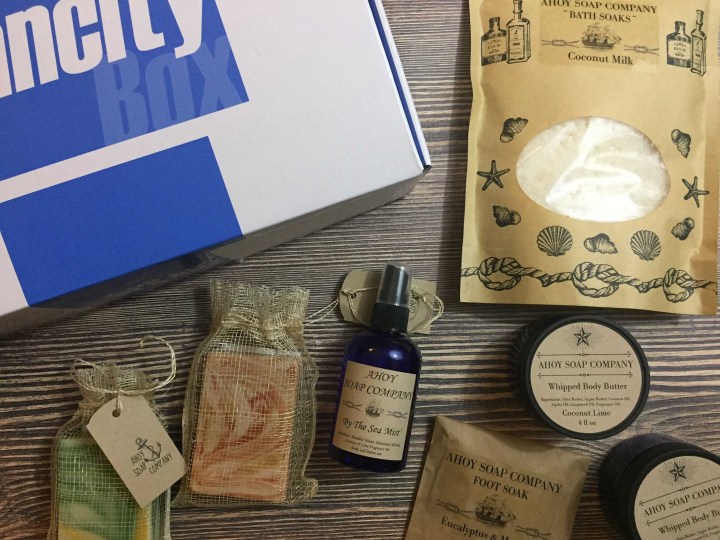 This Vancity Box had a value of $60 CAD (I had to take a guess on the fragrance mist). What I loved about this box — I got exposed to an awesome local company that pretty much makes my kryptonite, which is bath and body products. Everything was packaged nicely, is perfect for the holiday season if I want to gift/share, and I'm sure the retail value is more than the cost of the box itself. However, there were a few shortcomings that I think, once addressed, would definitely help. The first is the packing. Luckily nothing included was breakable or made of glass, but even the tissue ended up as a crumpled mess because there was nothing in the box keeping the contents from shifting. Second, I would have appreciated product information including retail values – I did some googling and Ahoy Soap Company's website is not currently functional. I was also surprised that all the items were from one specific company, and not a mix of items.