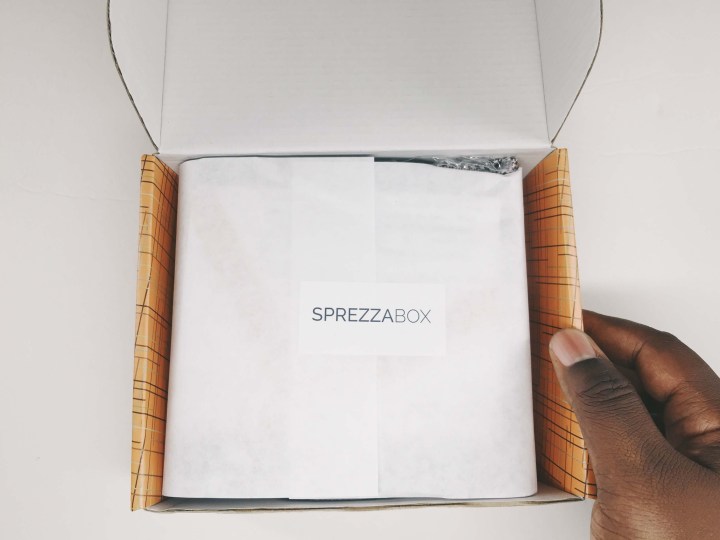 SprezzaBox is a men's accessories subscription. Every month, you'll receive several high-quality accessories and a grooming item, all for $28 per month. Items are chosen on the basis of the season and current trends – it's a curated mix of accessories that ensure you will always look dapper. Selections balance wearables and grooming or accessories, and the clothing items tend to complement each other and are wearable within a single, sharply-coordinated ensemble.
This month's box was themed "The Trinity."
Ok, let's dig in!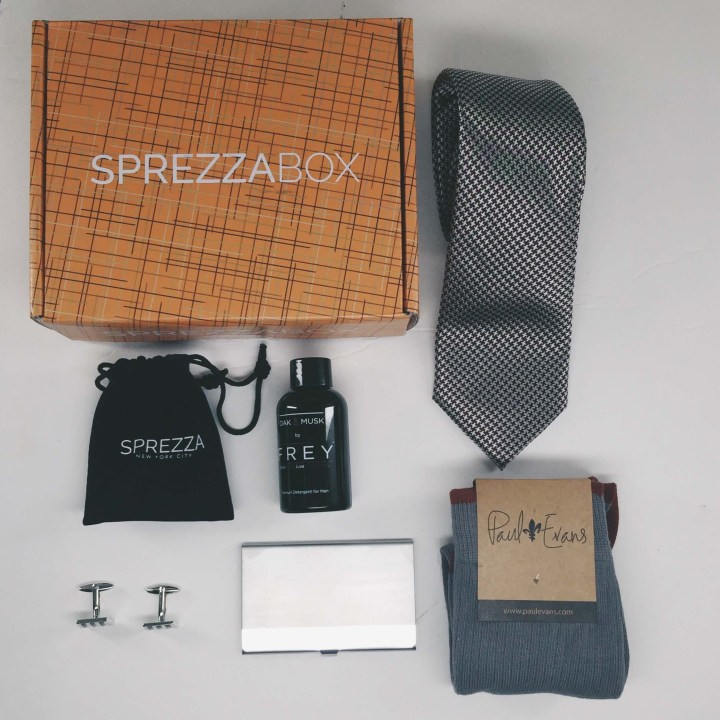 DEAL: Take 10% off the first box of monthly/prepaid subscriptions and Store orders. Use coupon code HELLO.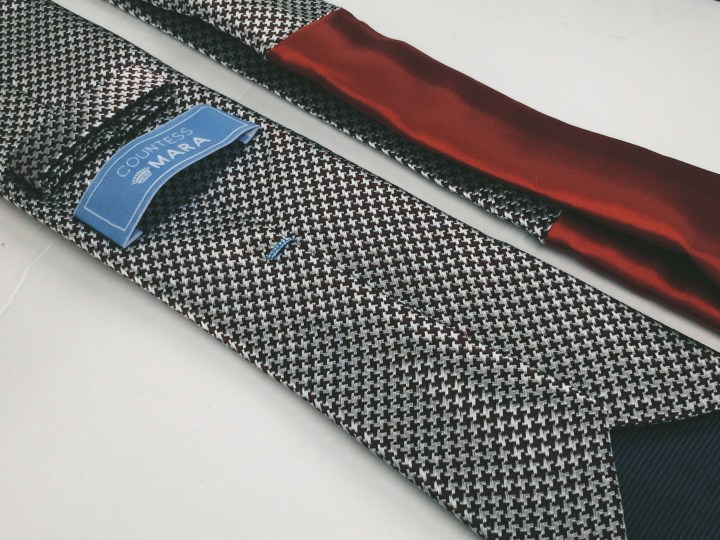 Countess Mara Necktie | Retail $65 – This tie is so classic. It has a houndstooth pattern with a solid burgundy color block at the neck of the tie. It has a new technology called "Inteli- Stretch" that's built into the tie for maximum comfort.
Sprezza Cufflinks – Retail $25 – These are always a necessity. A classic edition to any dapper look.They feature a polished metal finish with 3 black stripes on the surface.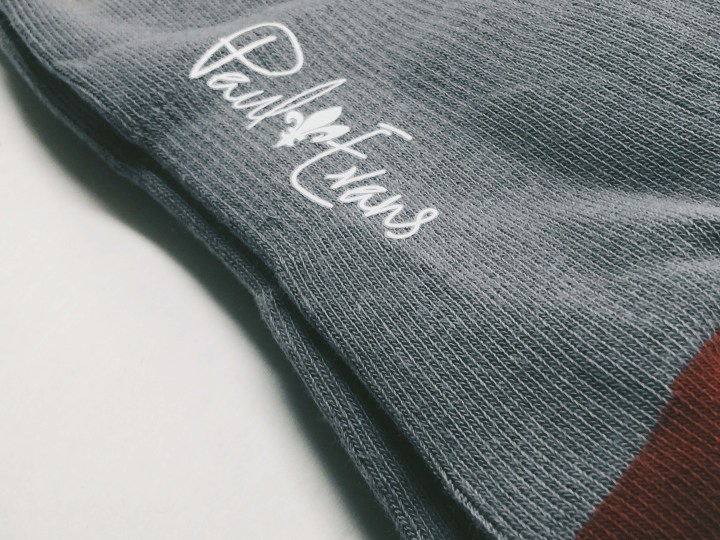 Paul Evans Socks ($20): These socks are gray with burgundy accents. They're soft and has a comfortable fit.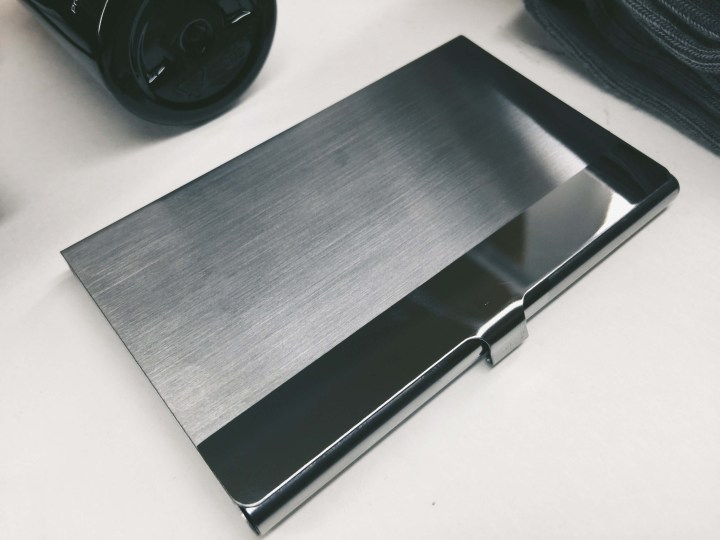 Classic Business Card Holder ($15): This holder is silver with a brushed and polished metal finish. It has a good weight to it and can fit in your pants or jacket pocket.
The holder can hold about 16 standard size business cards.
Oak & Musk by Frey (starting at $4/month): Love the smell of this detergent. It's like I dipped my clothes in a really luxurious fragrance. I haven't used it yet. However, FREY is an environmentally-friendly product. Without all of the brighteners, whiteners, phosphates, bleaches, and other chemicals found in most standard detergents.
You also get 20% off when you purchase on their site.
The Fashion Anchor ($3): These are not pictured (Sorry). Here's why. I'm going to assume, I was super excited to open my box, that they fell somewhere. I don't remember seeing these initially in the package. However, these are stickers for your shirt collars. I'll keep you posted if I find them.
Plus: You get a card for Thread Experiment.The first ever brand offering designer king duvet cover, comforters sets, bedding collection for men and more.
Overall, I enjoyed this box. I love the cohesiveness and simplicity. Out of everything my favorite has to be the detergent and of course the socks.
This box's value: $127
What do you think about this box?