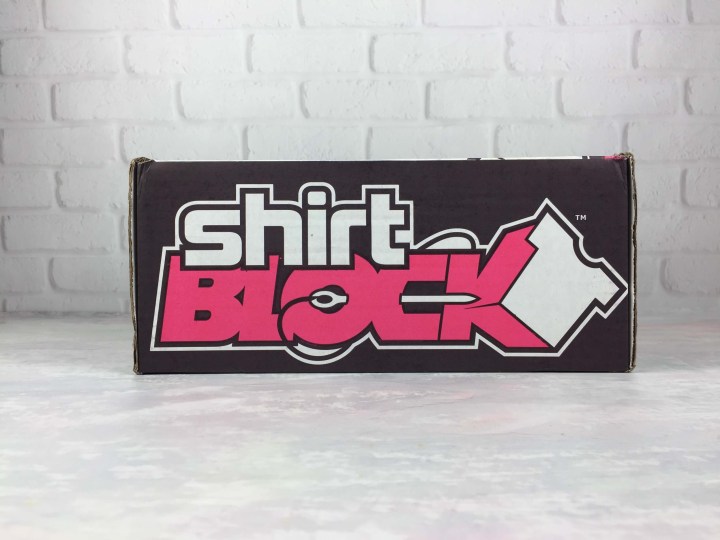 Shirt Block is a monthly mystery subscription from Nerd Block that feature 2 black shirts, and three randomly colored shirts each month! Each block will have a value of $100 for the price of $29.99! You can also change your shirt sizes each month.
Whoops! Sorry about the late review, but this box got waylaid in shipping somewhere, and actually arrived after our October box.
This box features a new artist each month!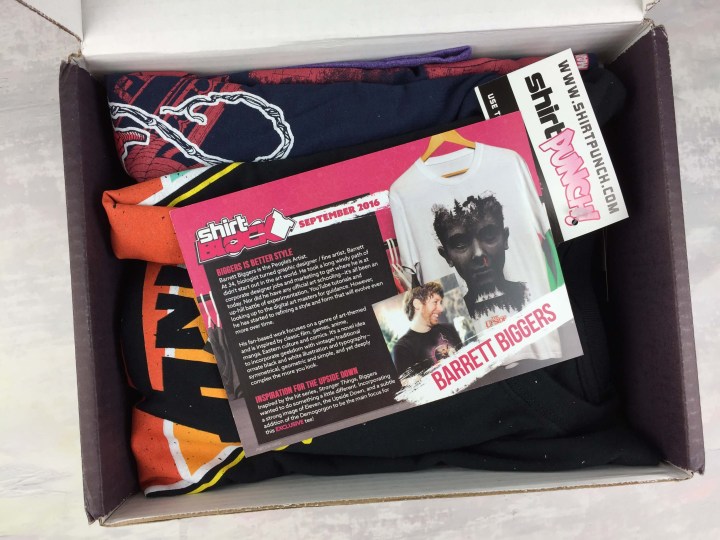 DEAL: Save 15% on your first month! Use coupon code HelloSub16. Enter this coupon after the green review order button. Choose a longer subscription instead of the code for better savings – and try EARLYBIRD20 for 20% off!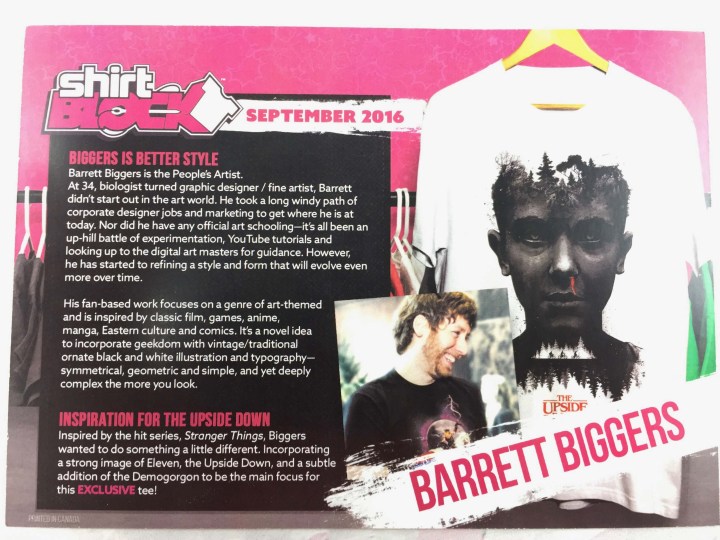 Barrett Biggers's design was inspired by the TV series Stranger Things. How cool is he – a biologist turned graphic designer?!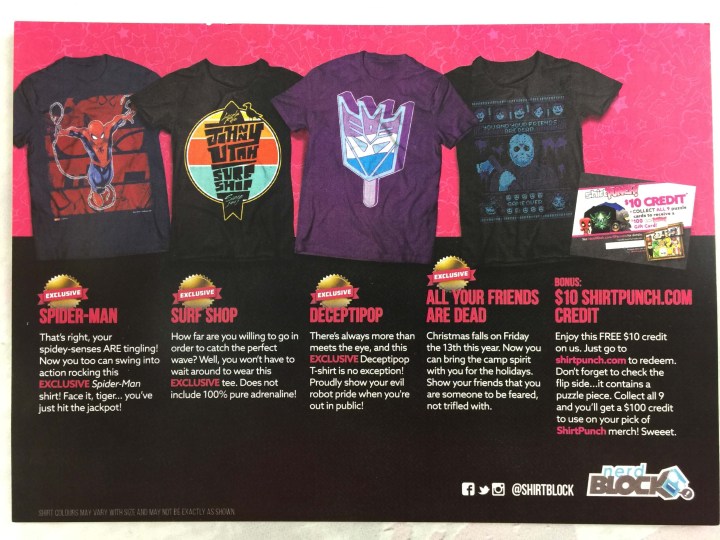 True to their word, this box includes 2 black shirts. We love black shirts! The information card provides details on each design.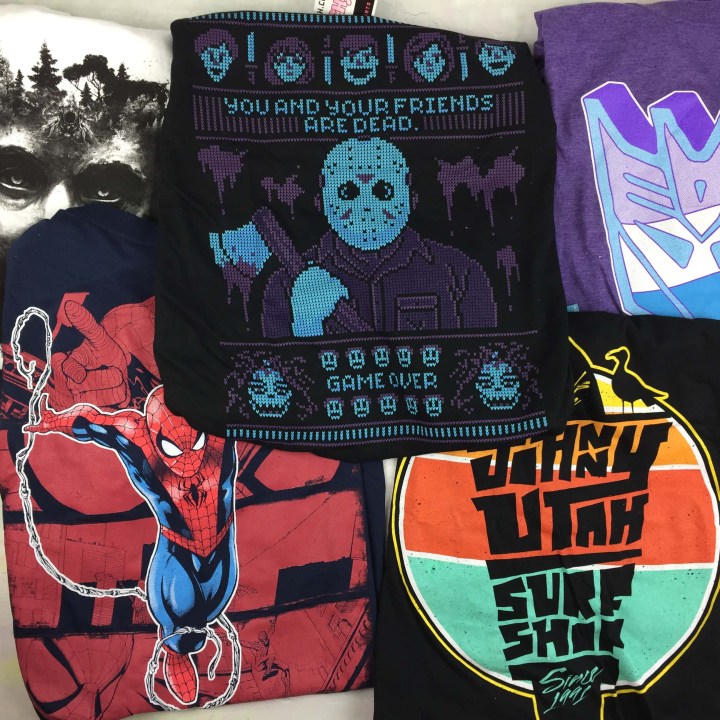 Everything in the September box! So much geek in this box with a great variety of designs and fandoms.
The Upside Down T-Shirt: Eleven plus a really subtle Demogorgon. This is a cool shirt for a hot new show!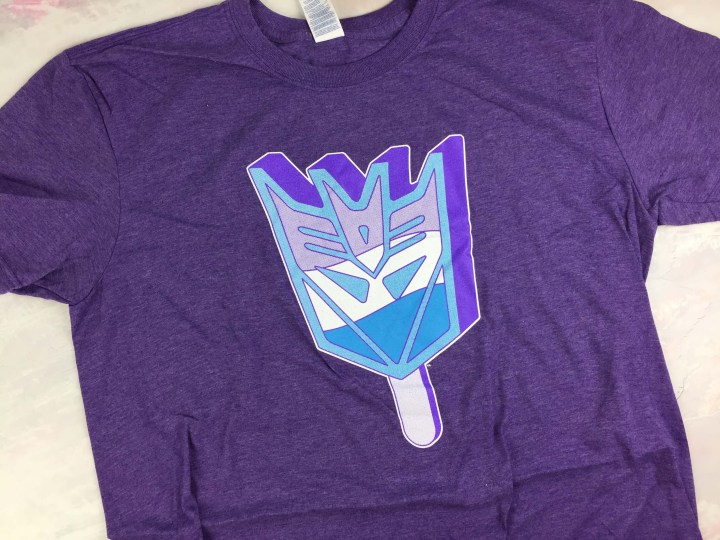 Deceptipop T-Shirt: We received this box sized for my husband, but I told him in no uncertain terms this is my new nightshirt! I doubt he has any complaints! This Decepticon is disguised as an ice cream pop. More than meets the eye!!!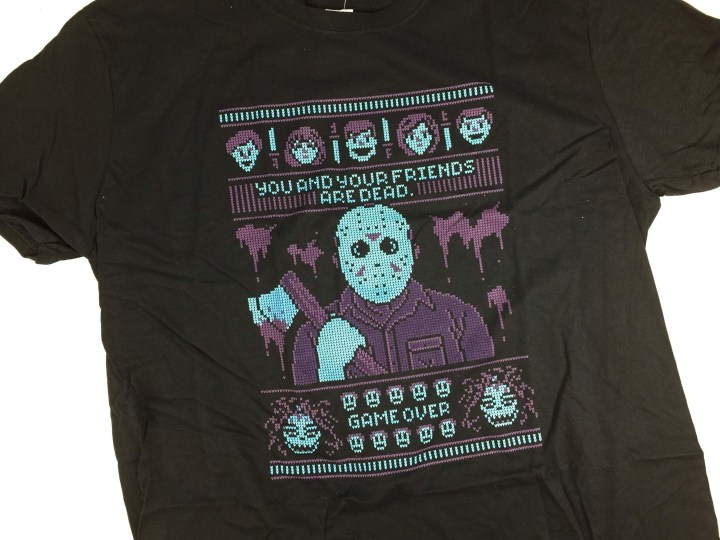 All Your Friends Are Dead T-Shirt: The information card says that Christmas falls on Friday the 13th. Oookay! What they mean is that this is a great ugly sweater design to bring some Voorhees to your celebration!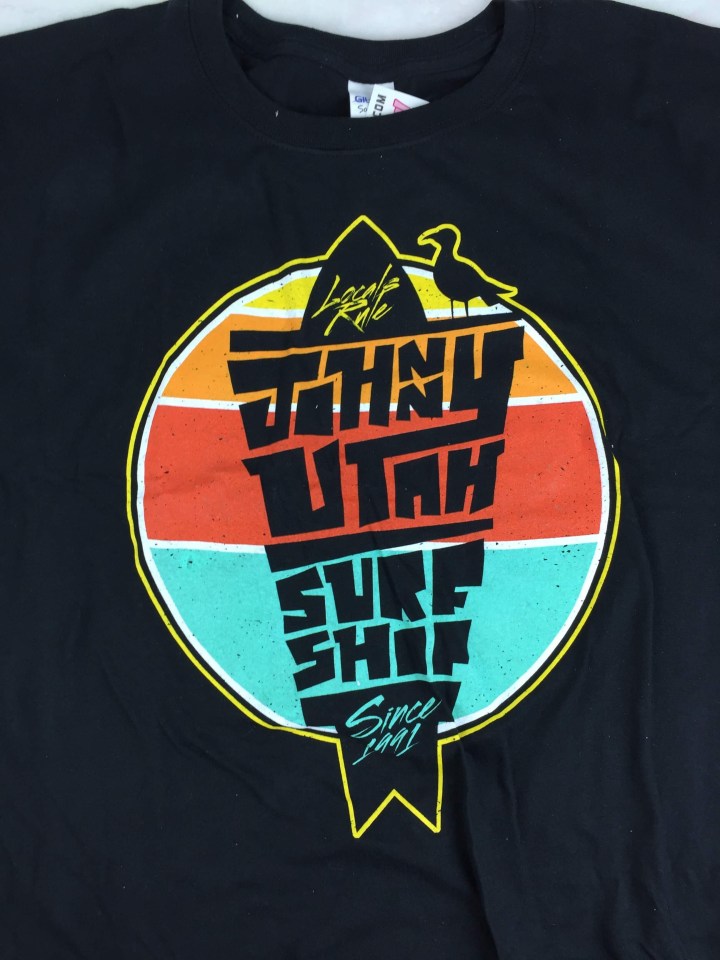 Surf Shop T-Shirt: Yeah, we totally watched the new Point Break. Both the original and the remake are so ridiculous you have to love them, and this nod to Johnny Utah. Wearing it to the beach for sure!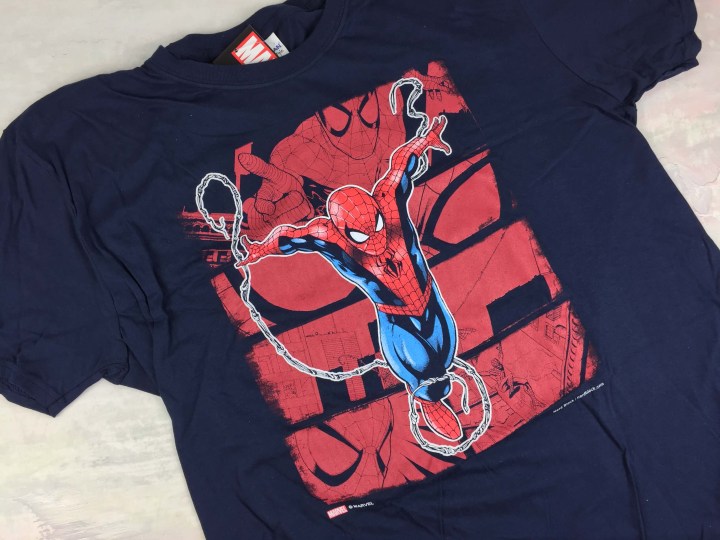 Spiderman T-Shirt: Awesome – a licensed Spidey shirt! And it's an exclusive! I love the comic strips behind the main figure. This one is a hit!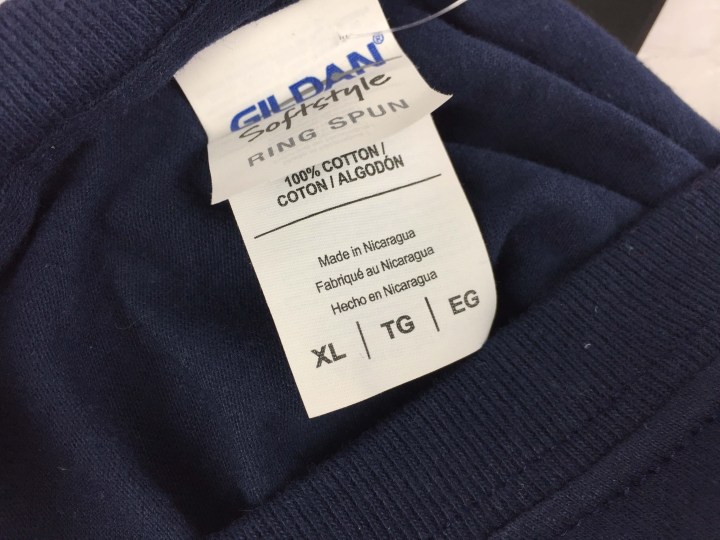 I prefer Gildan SoftStyle, which you will receive if you subscribe to the "fitted" version (I recommend!). The regular size shirts are Gildan heavy cotton. This subscription is available in youth sizes, which is really excellent and all the way to 4XL (with a small upcharge), making it a perfect fit for anyone in the family that's crazy about t-shirts! It may not be the subscription for you if you're subscribing to many subscriptions with shirts, but it's the perfect practical subscription for a fandom shirt fan!
What did you think of the shirts in this month's Shirt Block?