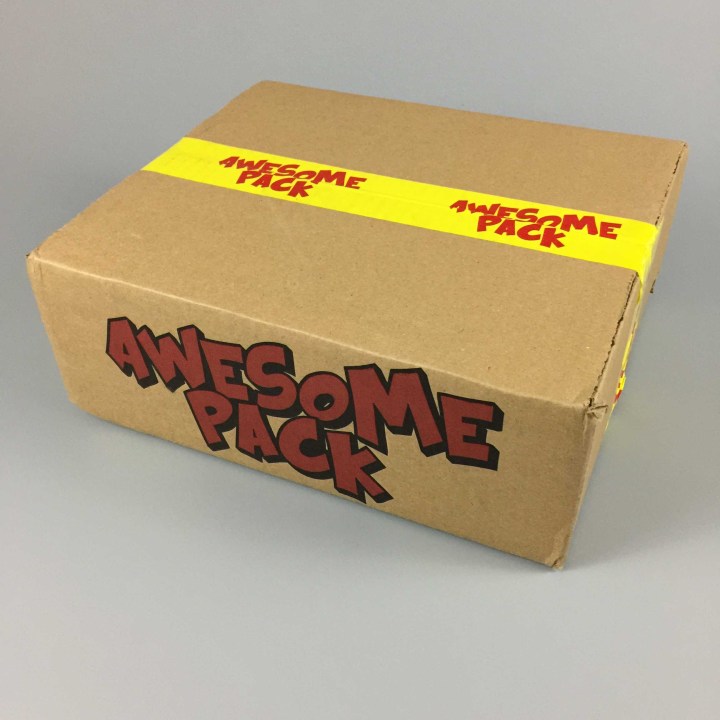 Awesome Pack is a whole family fun subscription box with a tabletop board game in every box. Whether your family includes kids or not – this is a great fun box that will keep you away from your screen! You can choose either the Family Box or the Big Kid box. Family Boxes include a family board game, and Big Kid boxes are for kids 12+ and will include higher quality (and more advanced!) games and other activities. Every box will include a board game and other fun activities selected based on your preferences.

The packaging is designed to get everyone totally psyched for game night! It's Awesome time!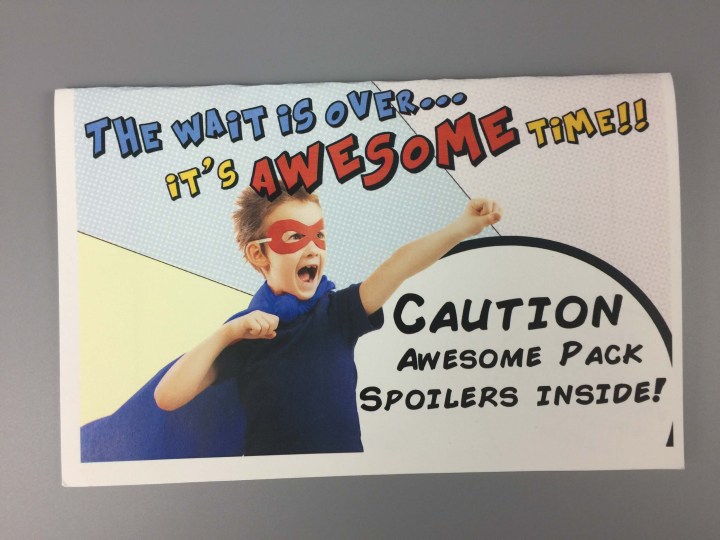 DEAL: Use coupon code Hellosubisawesome for $5 off your first month!

Let's find out how awesome!
All the items in the Awesome November 2016 Box! I chose the adult-themed box. The choices were grown up or family but there are only three of us in our family (the family size box asks for 4 people). This was totally okay however as my daughter is 12 and these games definitely fit what we would be looking for all of us.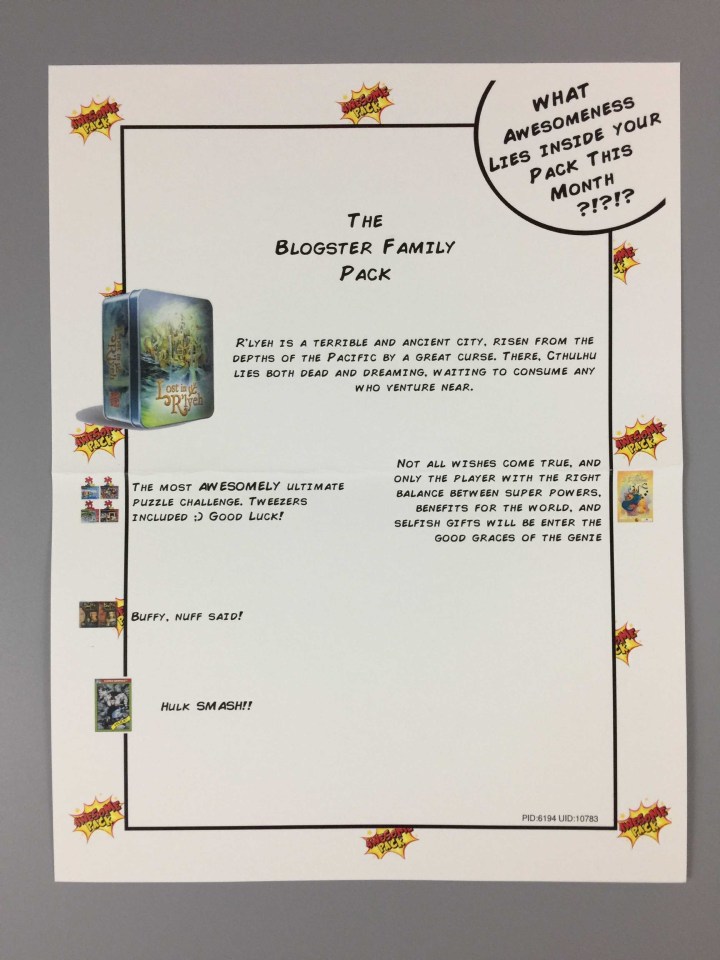 An information card detailing all the items of awesomeness is in the box.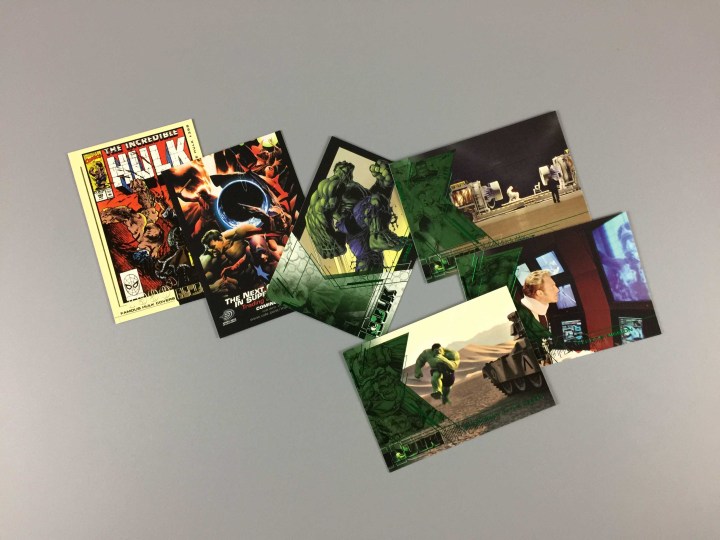 Hulk Film and Comic Trading Cards.  Not sure what these are worth as they're a bit older (based on the awful Ang Lee film).  The Hulk is one of my favorite heroes but this film was not worthwhile.  That makes the cards not worthwhile.  Let's hope the other items are better.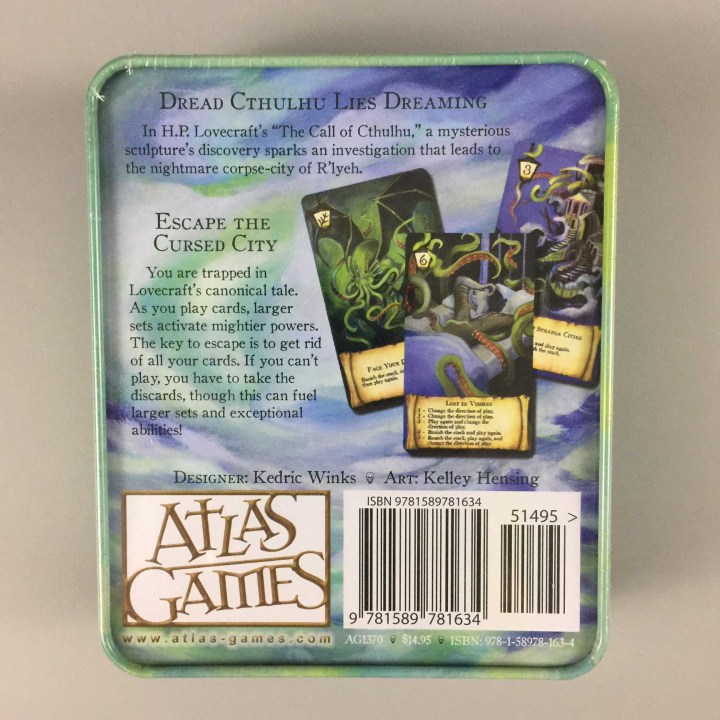 Lost in R'Lyeh – Atlas Games – $14.99. The "main" game of the box is Lost in R'Lyeh is based on the H.P. Lovecraft god-like tentacled creature Cthulhu. This one ought to be fun!
Dread Cthulhu Lies Dreaming In H.P. Lovecraft s The Call of Cthulhu, a mysterious sculpture s discovery sparks an investigation that leads to the nightmare corpse-city of R lyeh. Escape the Cursed City You are trapped in Lovecraft s canonical tale. As you play cards, larger sets activate mightier powers. The key to escape is to get rid of all your cards. If you can t play, you have to take the discards, though this can fuel larger sets and exceptional abilities!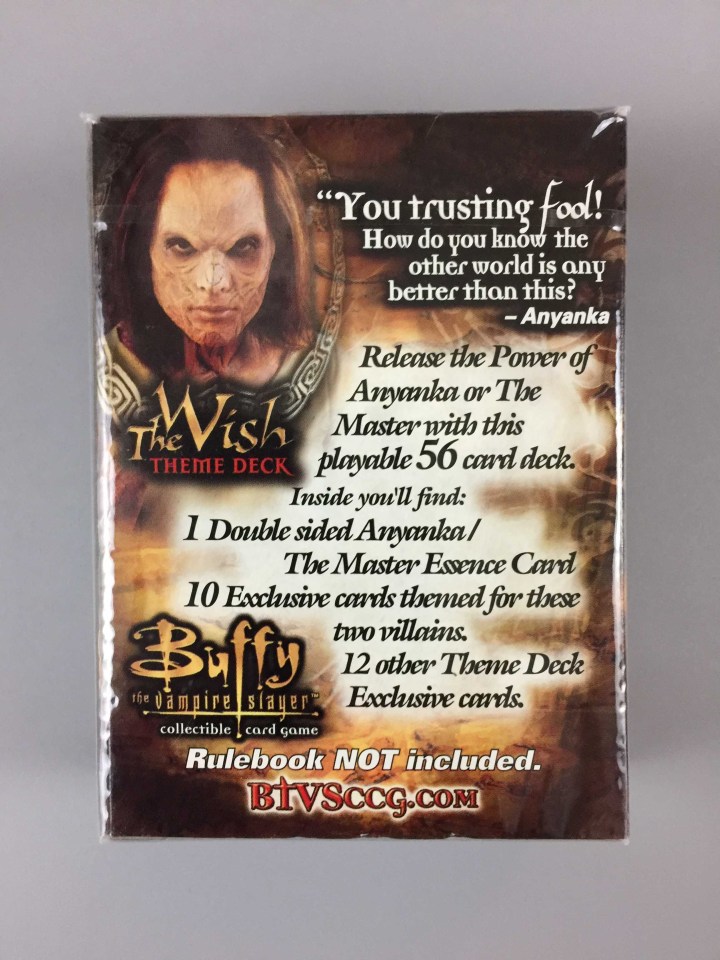 Buffy the Vampire Slayer: The Wish Card Game "Anyanka the Master" – $7.99. Buffy the Vampire Slayer was a popular show and still has tons of fans. I was really excited to see this deck.
Playable 56 card deck includes: 1 double sided Anyanka/the master essence card, 10 exclusive themed cards for these two villains, 12 other theme deck exclusive cards.
Rulebook NOT included.

Buffy the Vampire Slayer: The Wish Card Game "Cordelia Giles" –  7.99. Even more Buffy! Well done, Awesome Pack!
BTVS CCG The Wish Theme Deck 56 Playable Cards
1 Double Side Buffy/Oz Essence Card
10 Exclusive Cards themed for these 2 Heroes
12 Other Theme deck Exclusive Cards
Unleash Cleveland Styler Slayage or White hat Mayhem with this deck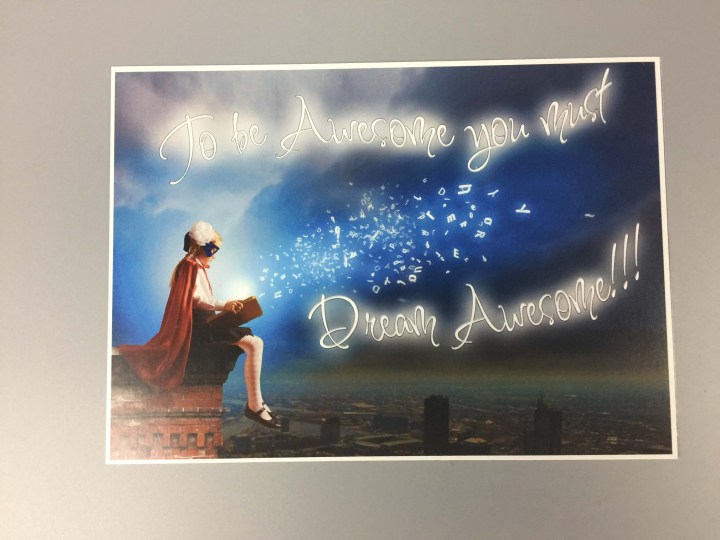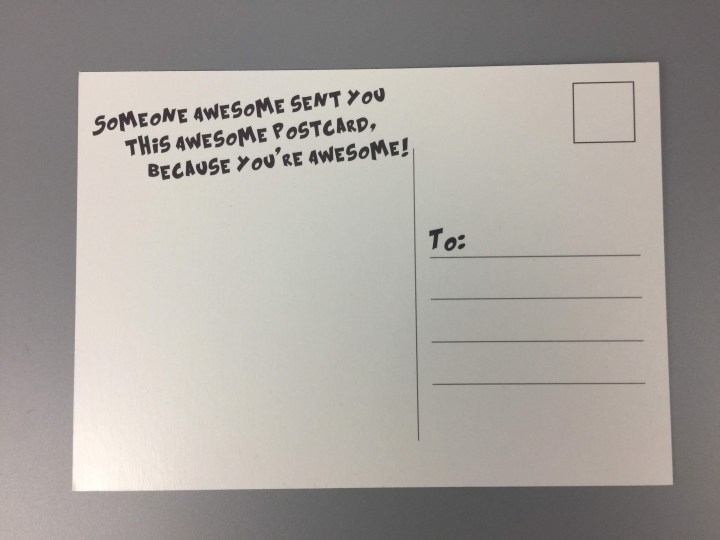 Awesome Postcard. Let someone know how awesome they are!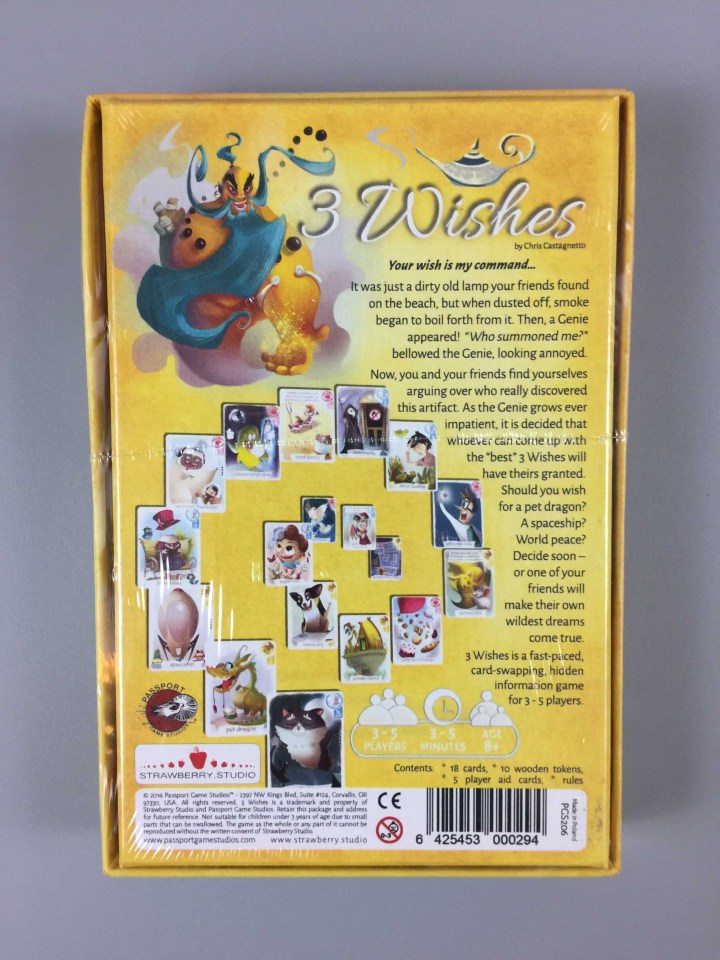 Three Wishes – $9.99. This game is great when you have a few friends over or if the family wants to play. This is pretty cool since it only takes a few minutes to play.
For 3-5 players
Fast-paced, 3- 5 minute playing time
Simple, fun game that uses memory, intuition and bluffing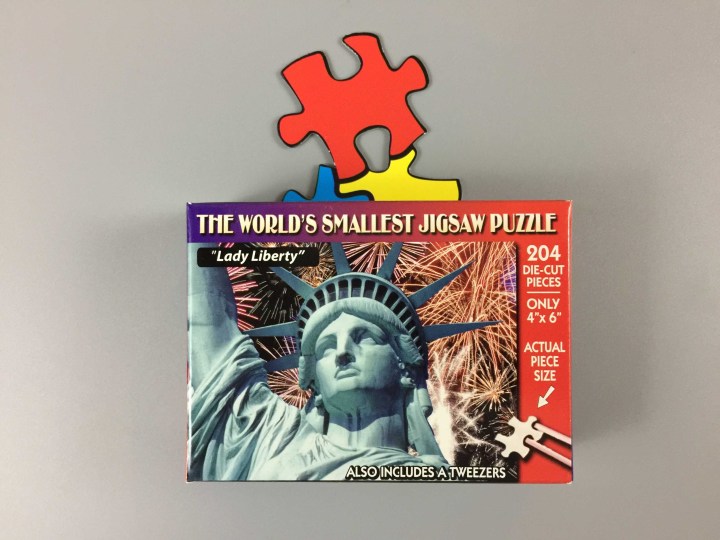 World's Smallest Jigsaw Puzzle "Lady Liberty" – $9.99. This puzzle includes tweezers to put the 204 pieces together. Once put together, the puzzle is all of 4″x6″ so you can imagine how small the puzzle pieces are.
I'm a huge fan of Awesome Pack! There were plenty of games to play and I liked the variety. My pack is basically for two adults but, as you can see, there are games for more than just two and the kiddo can play as well. The folks at Awesome Pack have a questionnaire when you sign up and that helps to ensure your pack is as awesome as you need it to be.