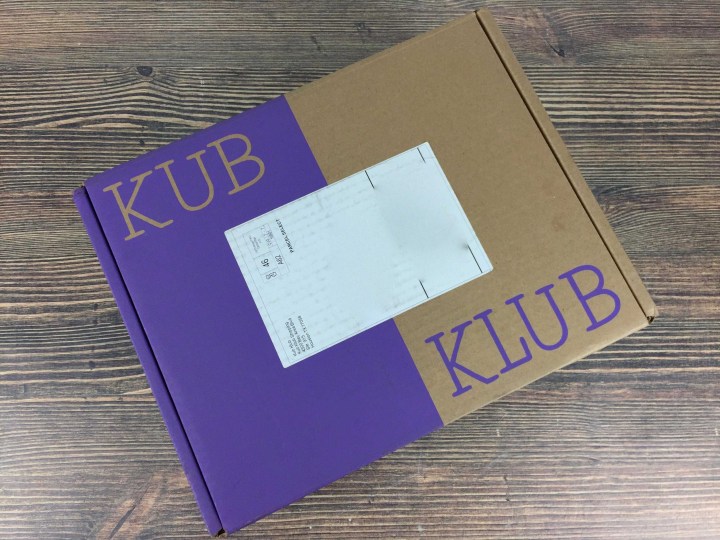 Kub Klub is a monthly subscription box for babies and toddlers 0-3 years old that sends a variety of curated items each month perfect for your baby's age. Klub Klub promises more than $47 in value in each box, including items like books, toys, age-appropriate teething and feeding items, snacks, and more!  Plans start at $37 monthly but go down to $27 per month on an annual plan.
The box is neatly wrapped in vibrant purple tissue.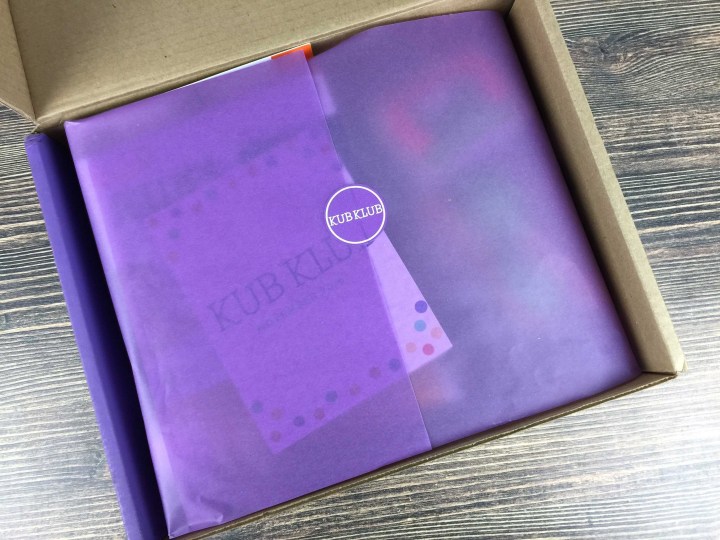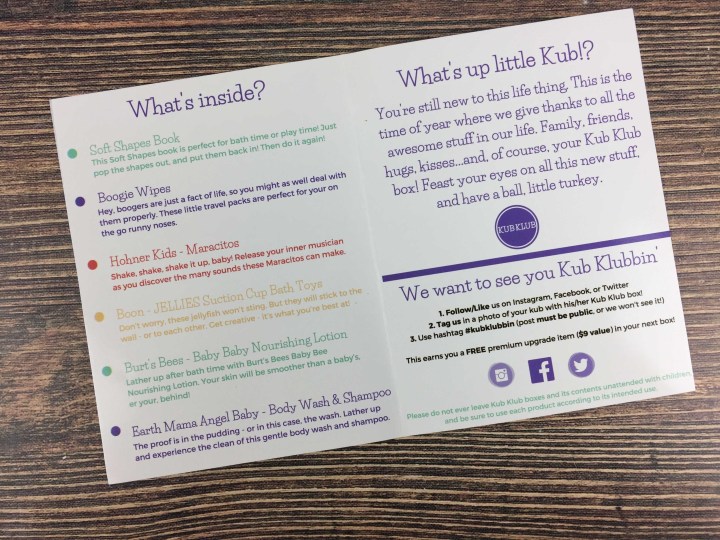 The information card details each item – and there's a lot of them. There's also a short note to baby.  I noticed that the card is no longer personalized with my child's name.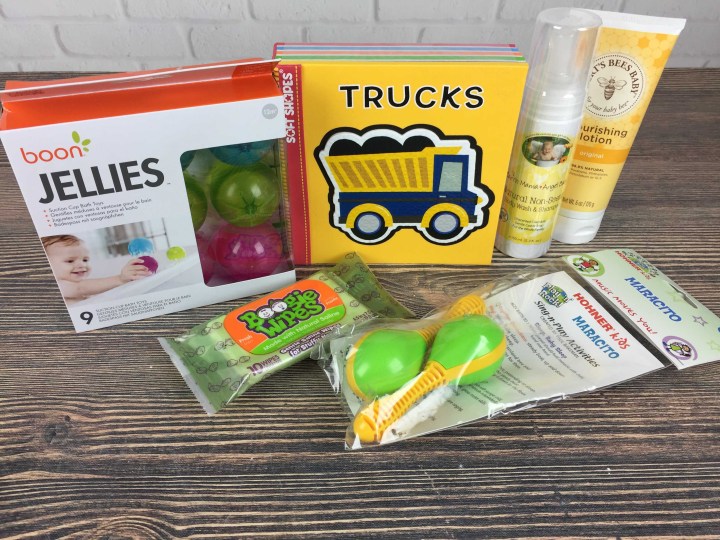 Everything in my November box!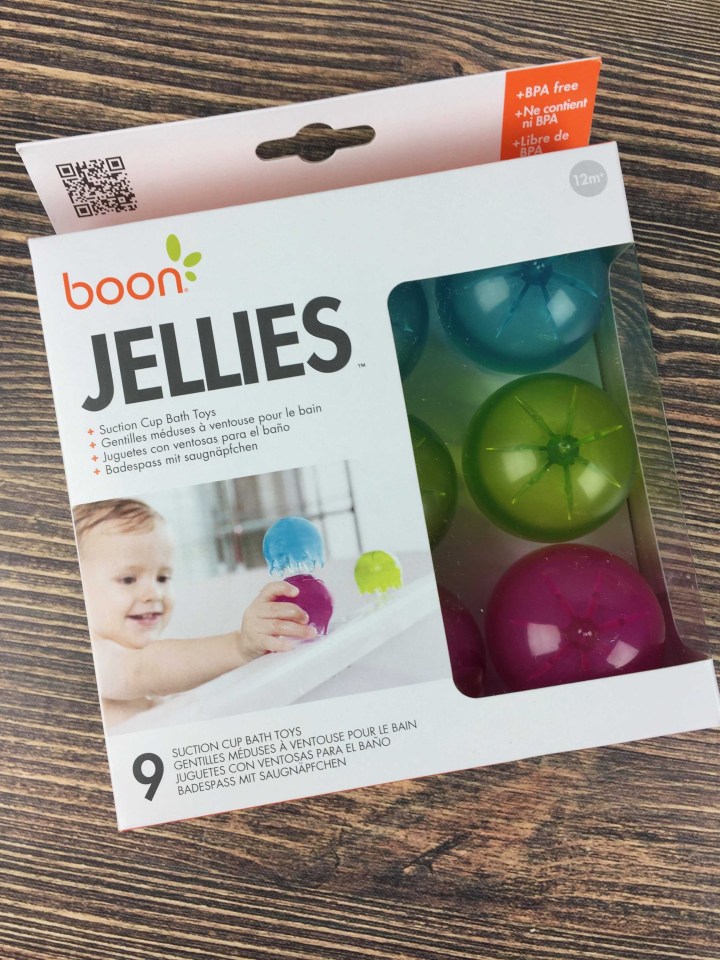 Boon Jellies Suction Cup Bath Toys ($12.99) I was so relieved to get this in my box this month, because I was having some serious (self-imposed) mom guilt about not introducing more of a variety of new bath toys to my baby.
These jellies have suction cups that stick to each other and the bath! This is the perfect toy (bath or not) for this age!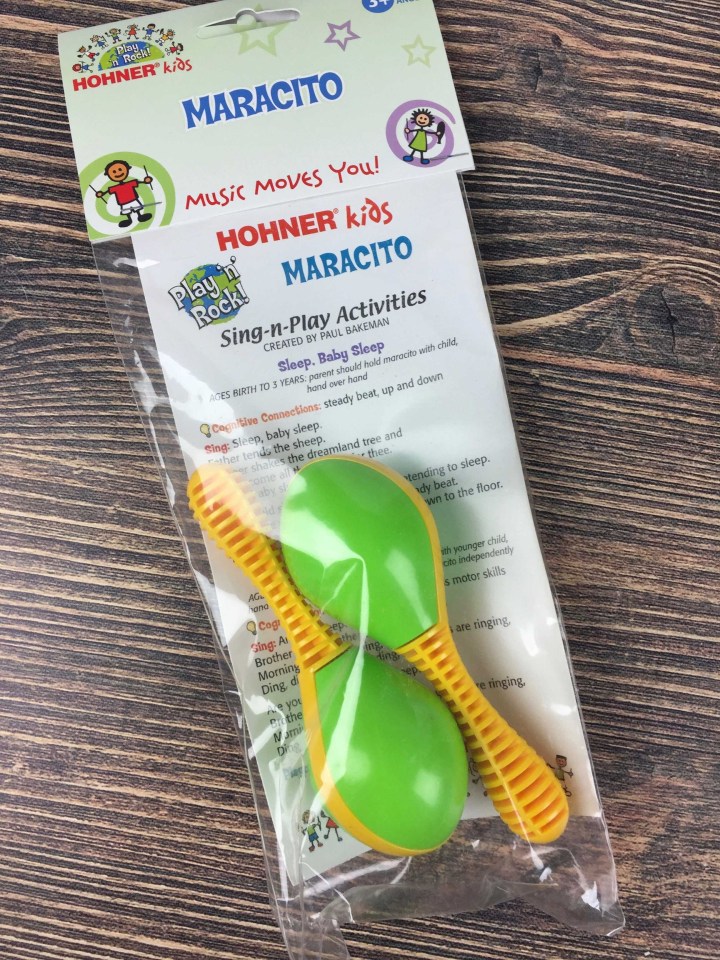 Hohner Kids Maracitos ($10.87) Because we're subscription box veterans, we already have a couple pairs of these. They're wonderful, sturdy, and a great toy!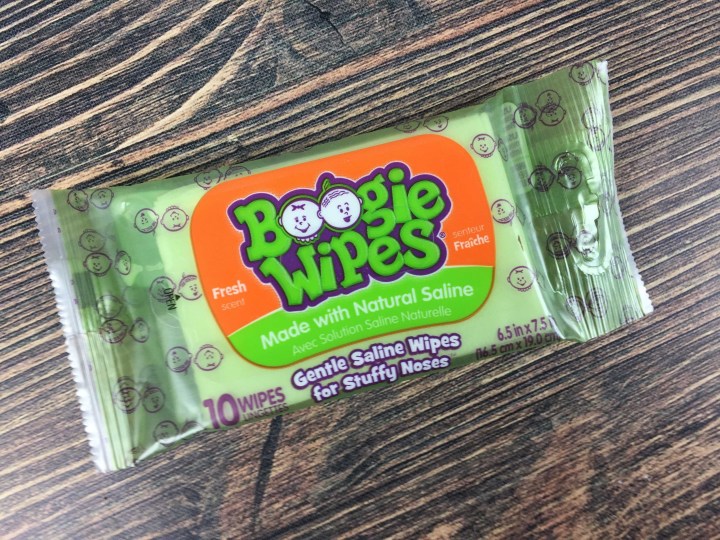 Boogie Wipes ($0.47) These are soft and gentle, and with vitamin E, chamomile, and aloe, they really help loosen up dried boogs. I save these up for cold season because even the lotion infused tissues really wreak havoc on those delicate tiny faces.
Soft Shapes Book :Trucks ($9.56) This is a fun foam puzzle book, filled with trucks!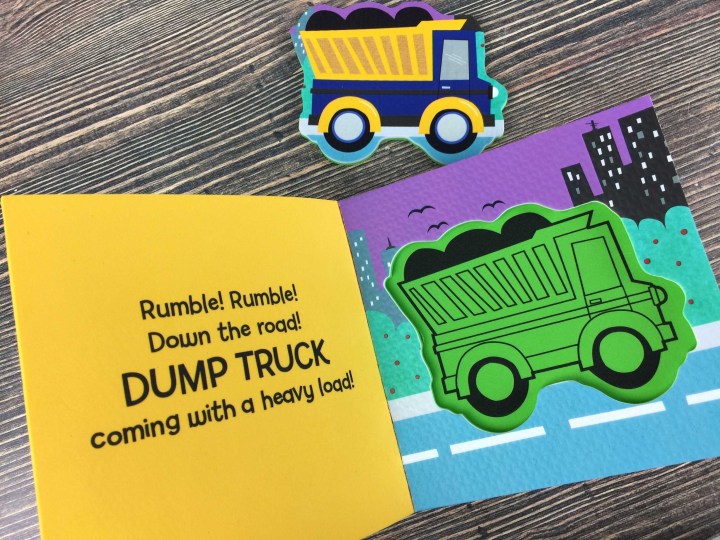 It's for bath (yay!) or anywhere, and has fun rhymes to read to your child, plus the truck lifts out of the foam page revealing a line shape of the same truck!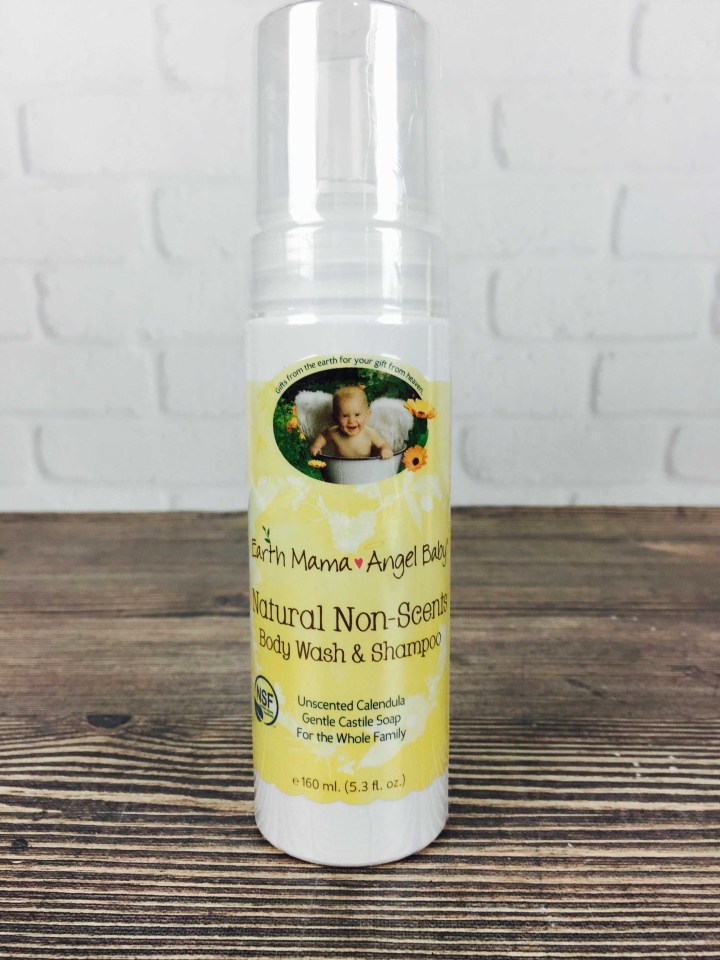 Earth Mama Angel Baby Body Wash & Shampoo ($6.88) My husband and I cheered when we lifted this one out of the box! We love this brand and this product in particular, and we love how uncluttered our bath is when we're using it, because it doubles as body wash and shampoo – for all 3 kids!
Burt's Bees Baby Nourishing Lotion ($6.39) This lotion is totally free of phthalates, parabens, petrolatum, and SLs and uses buttermilk, shea butter and sunflower seed oil to moisturize. There's no synthetic fragrances but it is scented like the natural products in the lotion. This item is great for chasing away winter skin!
The total value of this box was about $47, which is really excellent! Everything in this box was high quality but it was a little boring except for the bath toy. I did already have the macaras from a previous child but 3 personal care items I thought was a bit much, I wanted to see more fun and unique items from this box. Still, I can't complain with the value and we'll use all of the items (the macaras will be donated for the holidays).
What did you think about Kub Klub's box this month?