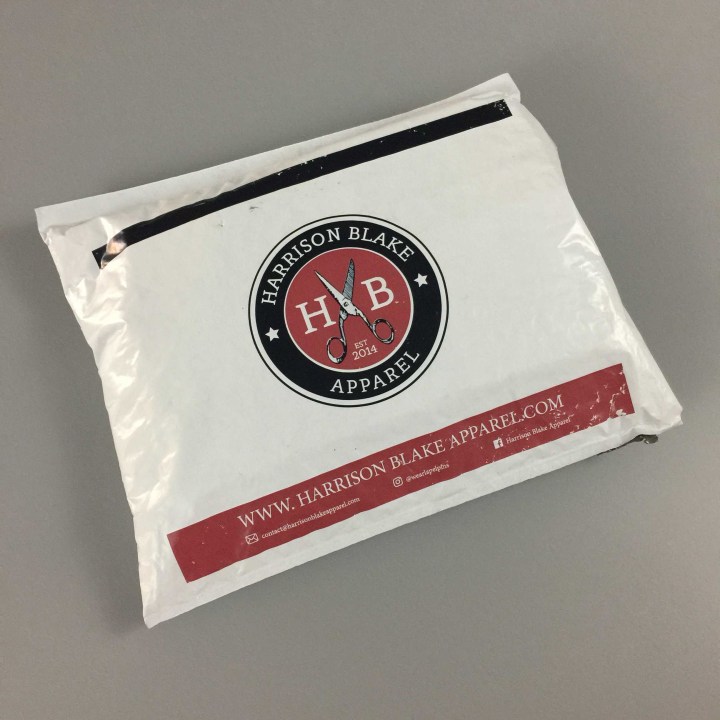 Harrison Blake Apparel is a subscription service that delivers a tie along with four accessories monthly. It's a wonderful value and their website also includes other items for purchase. The folks at Harrison Blake Apparel also have a podcast so that's definitely up my alley.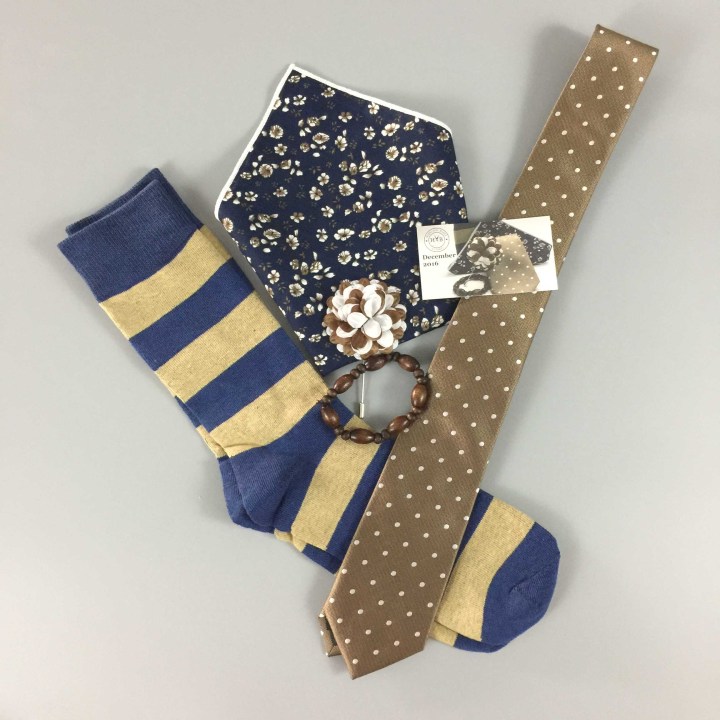 Everything that arrived this month!  I like the padded packaging the items were sent in. As much as I like popping open the boxes, I also like shipping costs to be kept down so I can get the most for my money.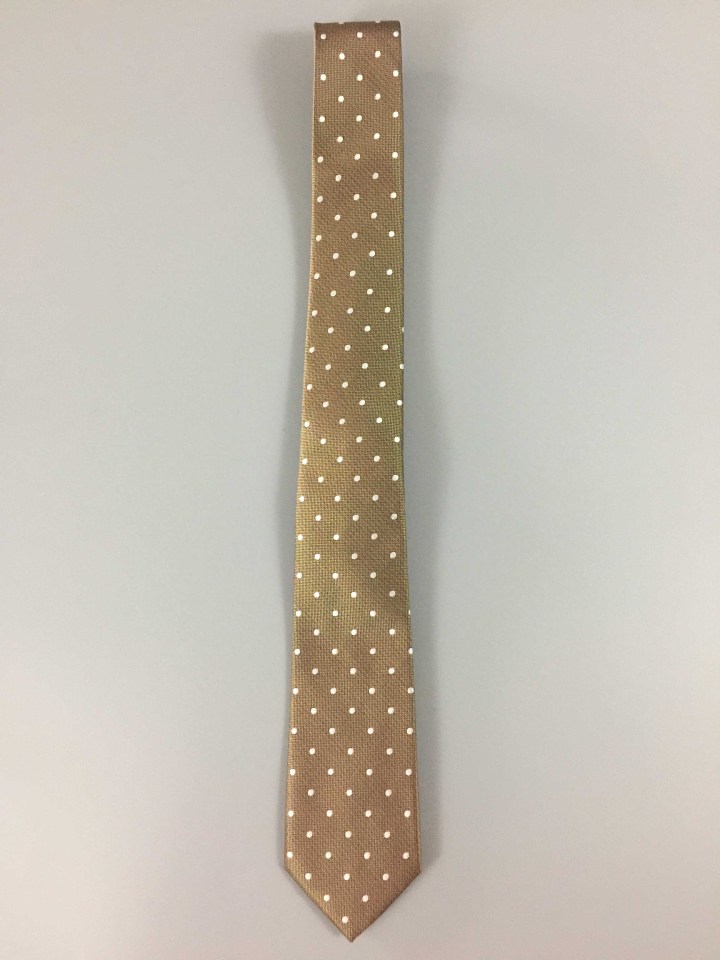 Harrison Blake Copper Dot Necktie – Average Retail Price $25. The tie is worth the cost of the entire package! With that in mind, the rest of the box is basically at no cost.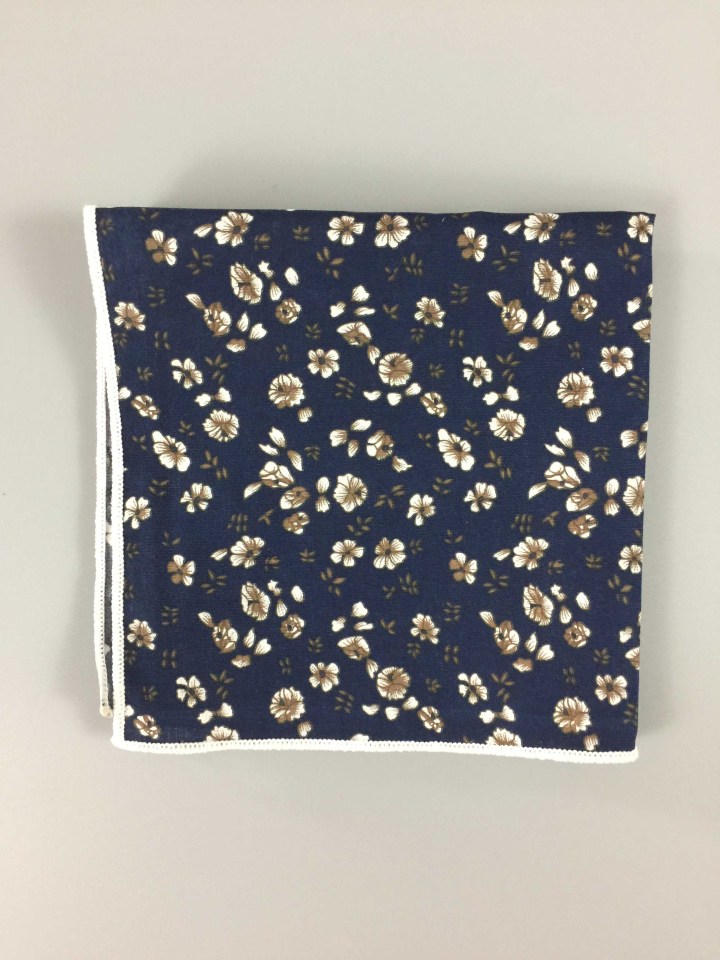 Harrison Blake Cotton Pocket Square – Average Retail Price $17. This looks great with the tie and, as you will see in the upcoming photos, the rest of the ensemble. I'm impressed with everything so far!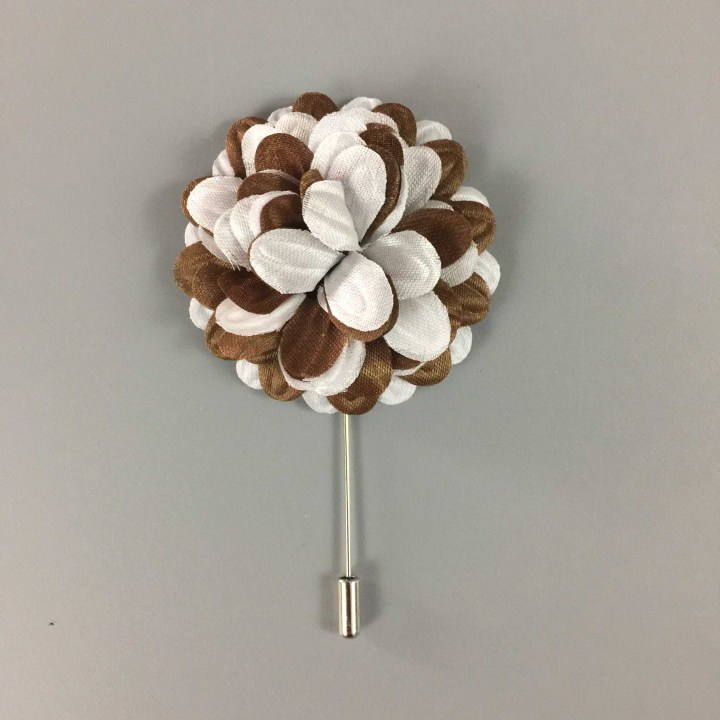 Harrison Blake Multi Color Lapel Pin – Average Retail Price $15. I really like that this lapel pin has the copper with white. Most of the cloth flowers I see are one color, which are nice, but this adds a bit more interest.
Harrison Blake Asian Wooden Bracelet – Average Retail Price  $14. The bracelet completes the ensemble. I like the brown look throughout and leaving it up to the shapes to make this piece unique.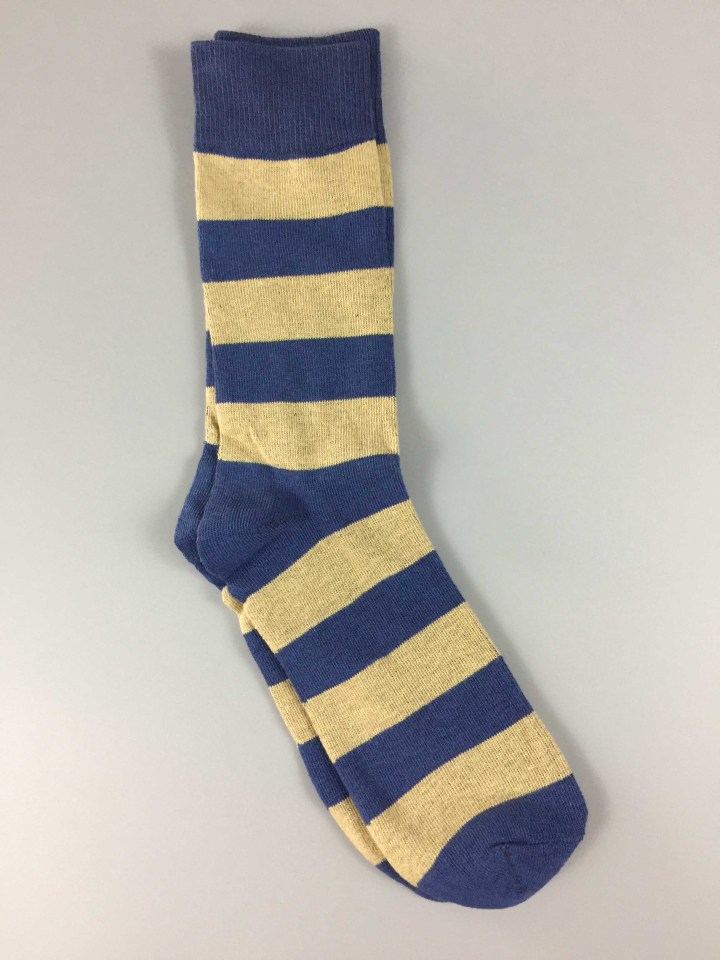 Harrison Blake Blue & Tan Striped Socks – Average Retail Price $8. I'm a huge fan of socks so this service got extra points as soon as I saw these. They look great and match up with the other items splendidly.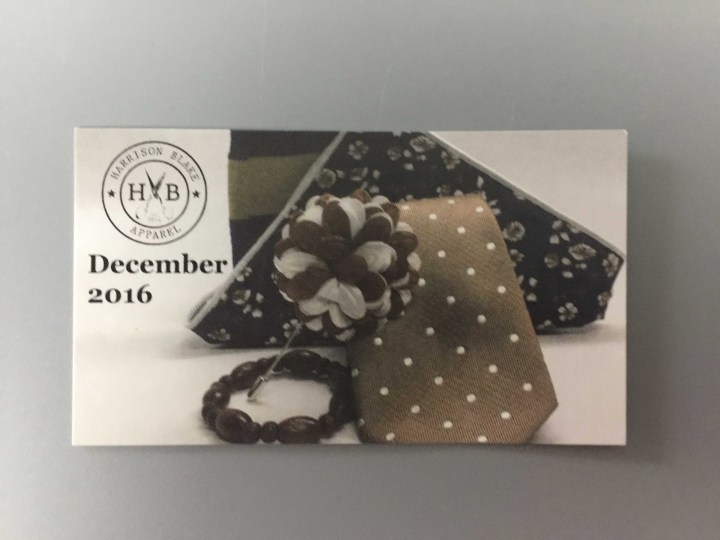 Description Card. This is something I really like. A full breakdown of the items so you can really see how much you are saving by being a part of the Harrison Blake Apparel subscription service.
I thoroughly enjoy Harrison Blake Apparel!  The service is fantastic and you really get a great value. This particular box has a total value of $79, well below the cost of the one month charge.
Visit Harrison Blake Apparel to subscribe or find out more!