Darby Girl is a product of the DarbySmart DIY site (in conjunction with Girls' Life magazine). Aimed at tweens and early teens (Girls' Life is directed to 10-15 year old girls), this subscription box provides "dazzling DIY materials, cinchy step-by-step instructions, awesome inspiration, and more." Sent every other month (February, April, June, August, October, and December), Darby Girl sends craft projects "from fashion accessories to room decor and more" and is "carefully curated just for GL readers and inspired by our favorite new trends." The cost is $19/box with discounts for paying for 6 months or 12 months at a time.
I reviewed this month's box with my daughters, aged 11 and 14 years. They were super excited when they learned that October's project was wire wrapped rings! My girls do love jewelry.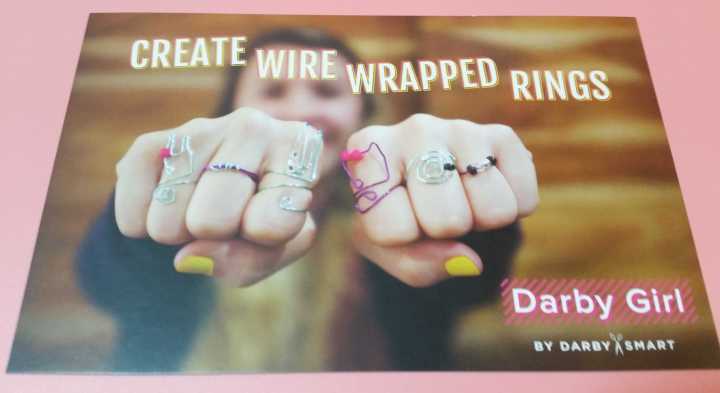 DEAL: Get 1 month free with an annual subscription! Deal applies automatically, just visit and subscribe.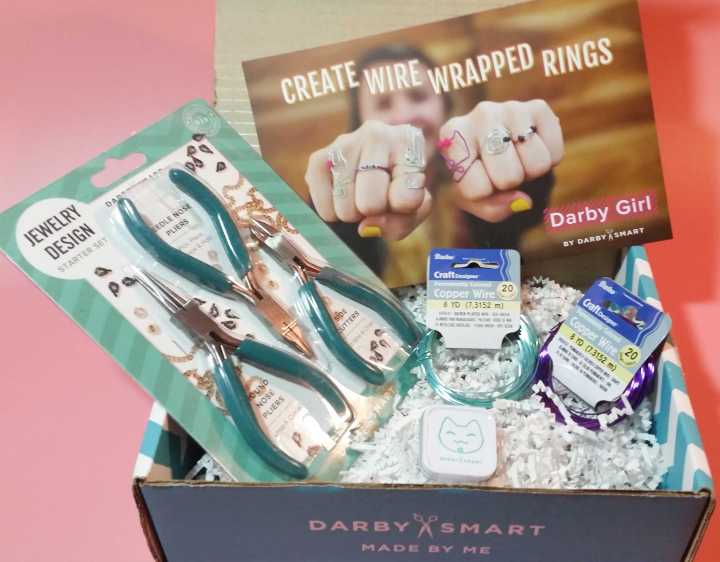 Here's a look at everything in the October box.
As usual, the instruction card in our box doesn't actually tell us how to make the project; instead, we need to visit the Darby Smart website where it tells us everything we need to know. The full-color card, though, provides some beautiful inspiration for the project and the back of the card provides some patterns for us to use in making our rings.
Jewelry Design Starter Set: To work with the wire, the box included a nice set of pliers/cutters. My girls have never done jewelry work before, so it was good to get a "complete" set of tools – and also nice that the packaging of the set explained what the various tools were used for. Plus, we can reuse these tools for other crafting projects, which is great!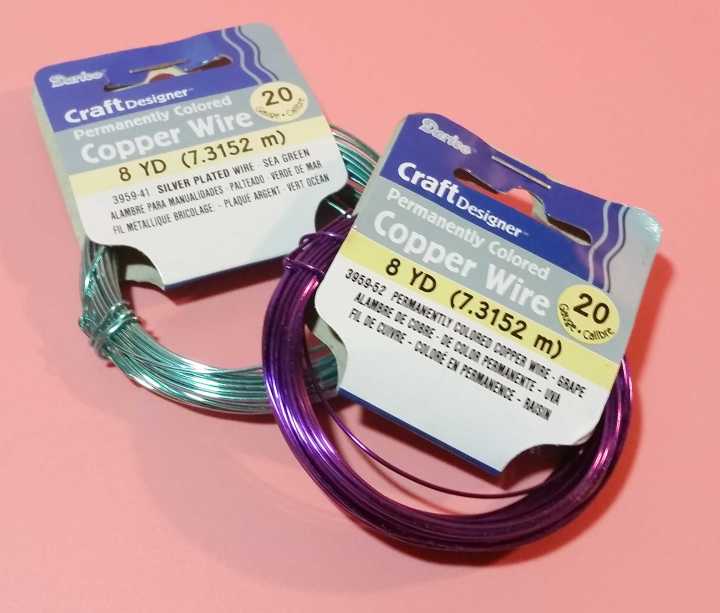 Copper Wire: The box included two colors of copper wire – purple and mint green…two of our favorite colors!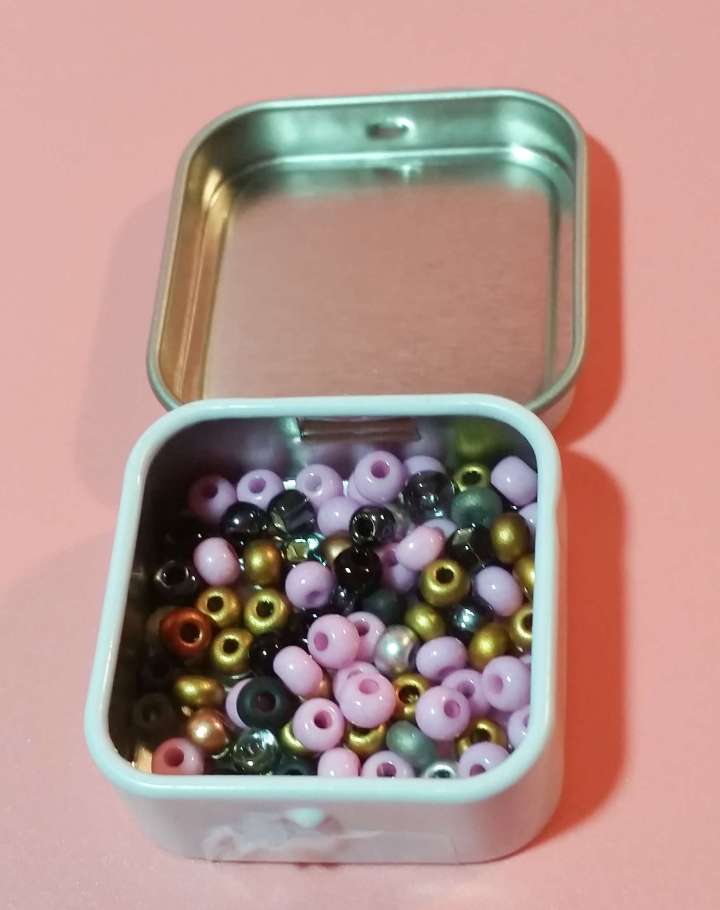 Beads: Last, but not least, in a cute little box with a cat design, there was a bunch of beads… pretty colors like pink, gold, silver, and black.
Here is one of my daughters working on the project. The girls accessed the how-to videos and instructions on the internet and then tried to make rings. This picture shows my daughter trying to use one of the provided templates to wrap the wire into a loopy heart shape.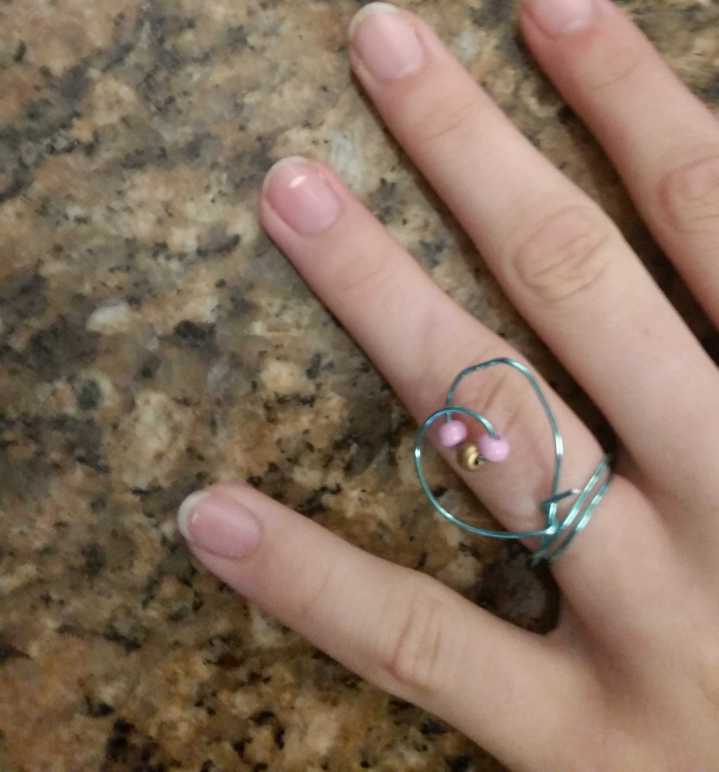 And here is my other daughter modeling one of the finished rings. Unfortunately, we don't have other pictures to show you because both girls found this project to be a little frustrating. They couldn't make the wire shape as nicely as in the video – it probably just takes some patience and practice, but neither girl was feeling it while they were doing this project. I asked them to keep the extra materials and give the project another shot some time – I think that they could learn to like jewelry making if they get more comfortable with wire craft and if they aren't so concerned with perfection.
Bottom Line: This box was completely appropriate and fun for the suggested ages of 10-15 years old – both my daughters were excited about it…at least until they got frustrated. This project is probably at the more challenging end of the spectrum, which is a nice change over the simpler project from August (coloring book). I really like the variety of projects we've gotten over the months – some projects have been more intensive and required more "work," while others have been easier… and the projects have ranged from cooking to coloring to washi tape and more. I also like that most boxes either include tools that can be used for additional projects (like this month's pliers) or results in a final project that can be practically used (like last month's journal).  Darby Girl is a good project box for crafty tweens and early teens!
Have you tried Darby Girl?