Blissful Crate is a monthly subscription box that sends out bath and body products that help families live a healthier lifestyle. Three types of boxes are available: Mom to Be, Mom and Baby and the Mom box. All boxes cost $49 each month plus $7.95 shipping. A small discount is available for those who prepay for a 3-month subscription.
I received the Mom and Baby box.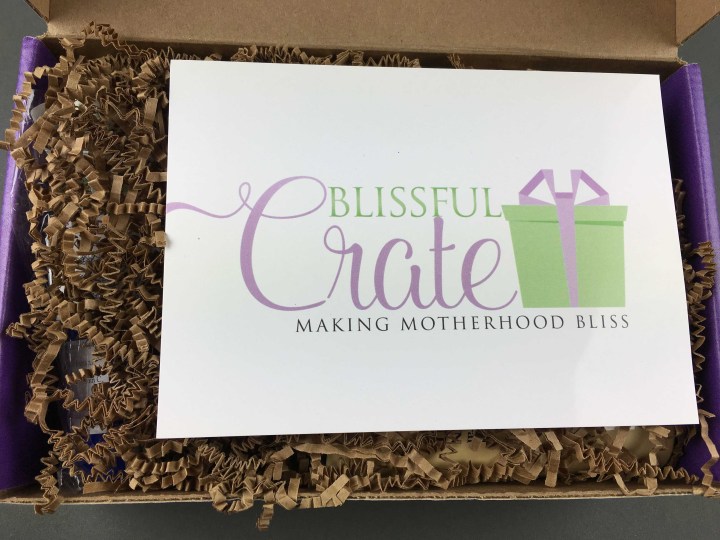 In addition to their subscription box, subscribers receive helpful online content that runs the gamut from how to encourage healthy eating in toddlers to how to protect your little one from toxins in the home.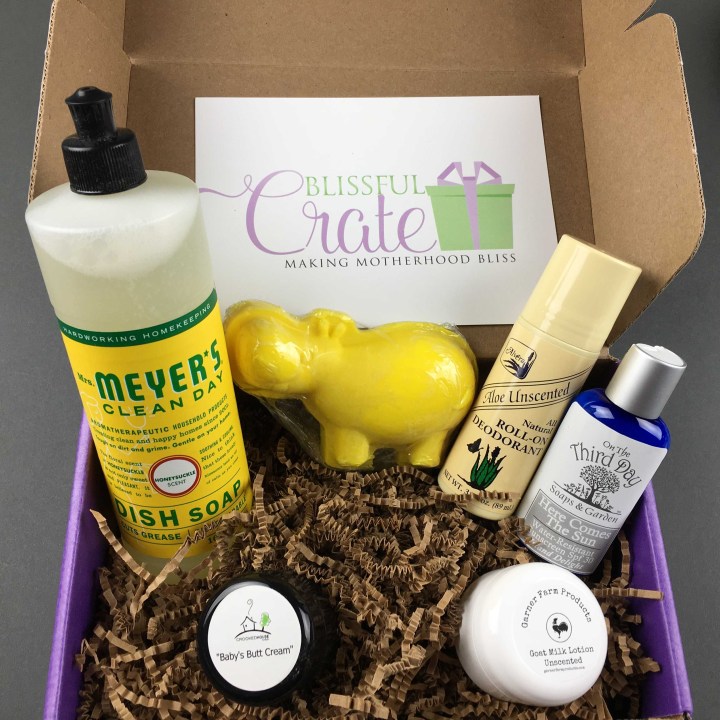 In addition, founding members receive VIP status for the life of their subscriptions, provided they never cancel their subscriptions. This includes first access to promotions and the ability to try new products. Those who subscribe later will have the ability to become VIP members for a fee.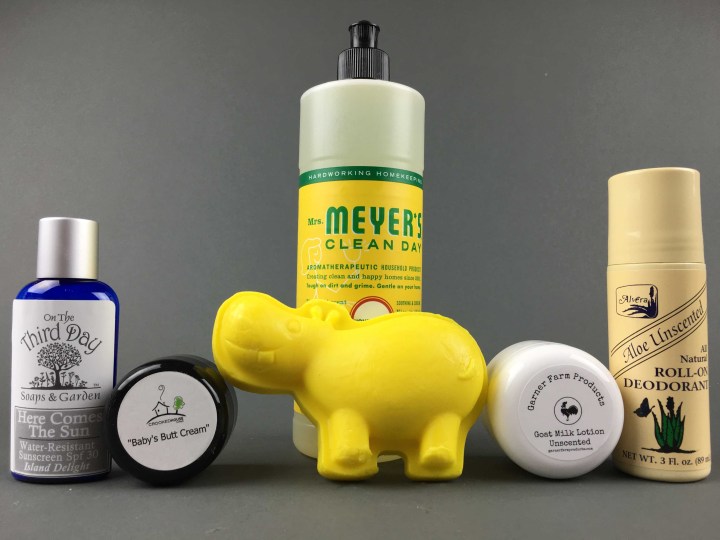 November 2016's Blissful Crate for Moms and Babies included dish soap, deodorant, soap, diaper cream, sunscreen and goat milk lotion.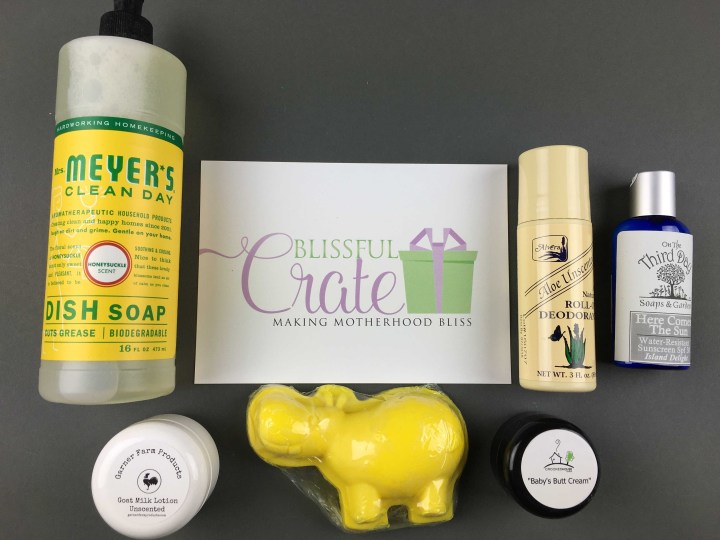 I couldn't wait to try these products with my family!
All of this month's products came listed on the enclosed Blissful Crate Welcome Card.
This adorable hippo goat milk soap by Elise left my family's skin feeling nice and supple after bathing. The kids loved the shape of the soap, which was a nice bonus too. The only downside is that the bath water turned slightly yellow after using it.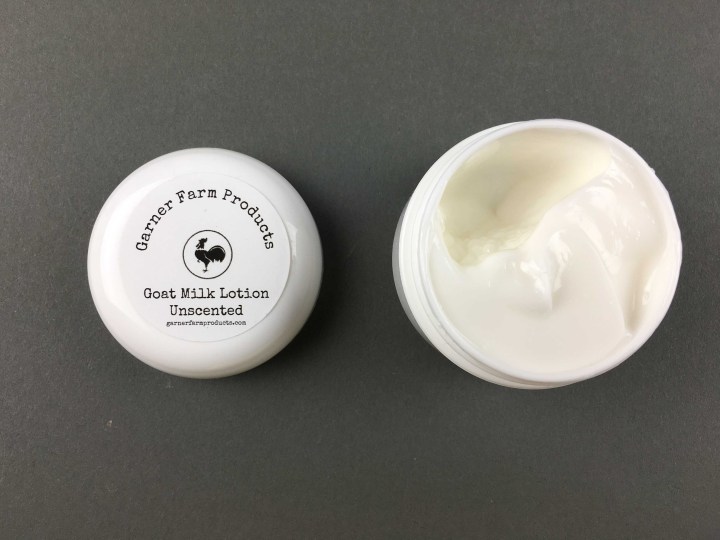 My entire family has started using Garner Farm Products' Unscented Goat Milk Lotion, and we've all responded well to it. It leaves our skin well hydrated. In addition to goat's milk, the lotion contains aloe vera, sunflower oil "and many other vitamins."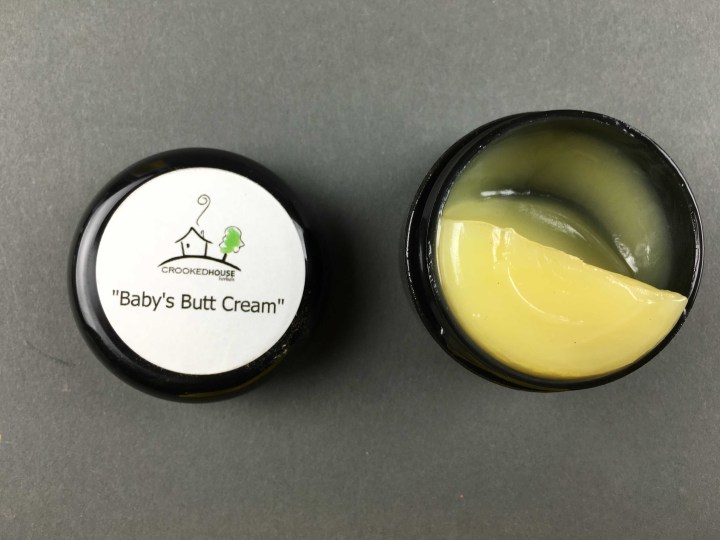 Crooked House's Baby's Butt Cream ($15) is oily. It left a ring on my table when I opened it up for pictures and another even after I closed it. For this reason, this wasn't my favorite product, and we'll stick to our Honest Company diaper rash cream once we've used this up. Still, it works well, and we haven't had any diaper rashes since we've started to use it.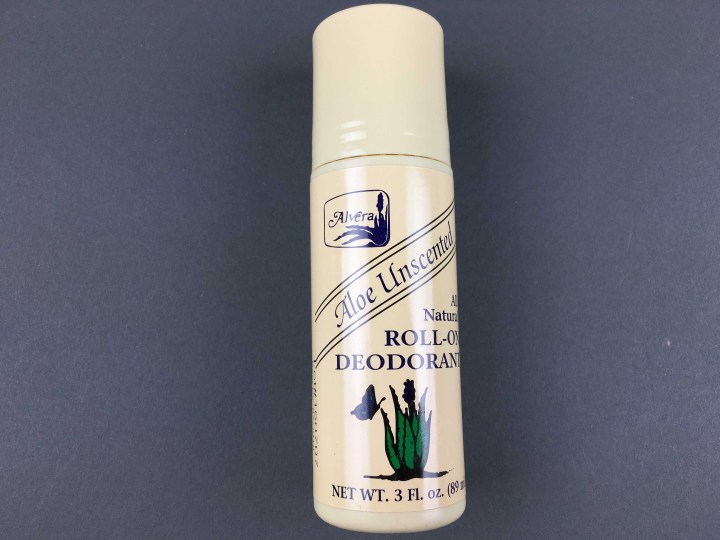 I love Alvera's Aloe Unscented All Natural Roll-On Deodorant ($4.99)! I wore this to Barton Hills Farm this weekend where I ran around with my son and his friend, and it worked like a charm. I've worn it every day since then without any issues. Before using this, I never imagined that I'd be able to get away with an All-Natural, Aloe Vera-based deodorant. Now that I know I can, I'm hooked!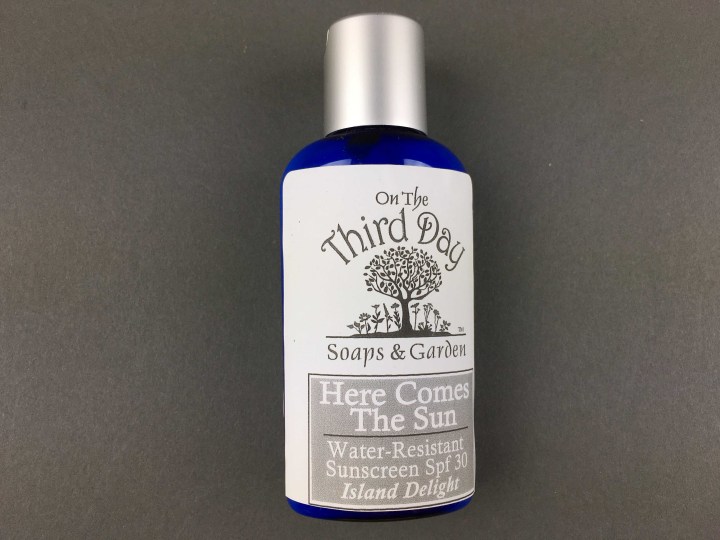 I look forward to using On the Third Day's Here Comes the Sun Island Delight SPF 30 Organic Sunscreen ($14.50). This mineral sunscreen is hypoallergenic and is formulated to leave skin feeling soft and refreshed.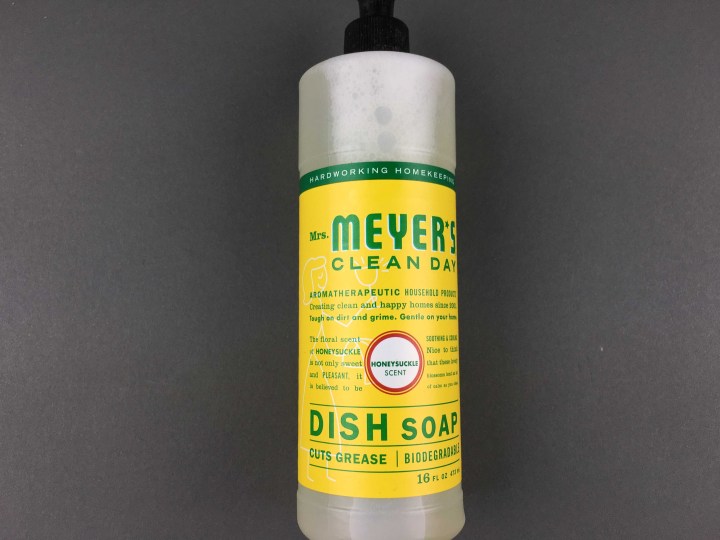 We're big fans of Mrs. Meyer's Dish Soap ($3.99) at our house, and we always seem to be needing more. Thanks to Blissful Crate, we don't need to run to Target for a while. Yay! I think this stuff works great, and I love that it's biodegradable.
I really enjoyed my first Blissful Crate! The products sent were a mix of old and new for me, and they will all be put to good use. It's difficult for me to put a value on this box as multiple products' prices weren't available online, but I'm guessing it's around $50, give or take. With the shipping charge, you'll probably pay a little bit more for this box than you would if you were to pick up each item at a farmers' market or store, but doing so would be virtually impossible. If you like the products as much as I did, you'd be well advised to order the box. I can't wait to see what they send out next month.
Are you planning to subscribe to Blissful Crate? What item excites you most?
Visit Blissful Crate to subscribe or find out more!