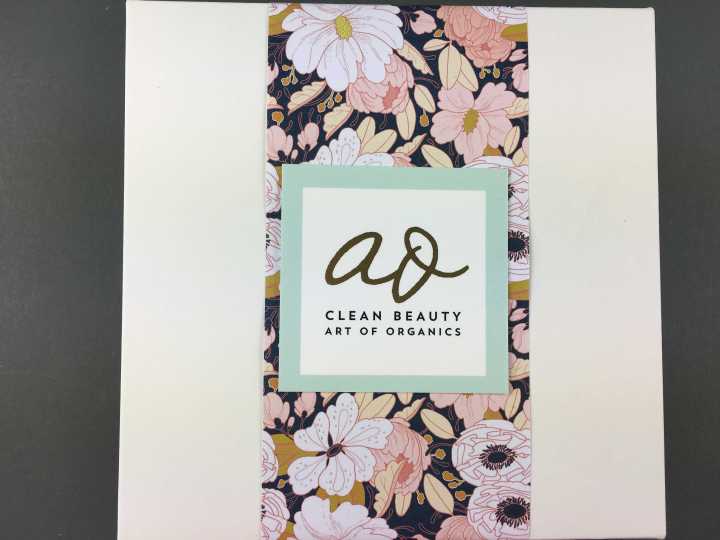 Art of Organics Clean Beauty Box is a monthly subscription service that sends 2-4 organic, natural, non-toxic and cruelty-free beauty products to your home. They scour the world for high-end luxury products that you can trust. All you have to do is sit back, relax, and  revel in how great your skin feels, not having to worry about whether or not you're subjecting yourself to any toxic chemicals. Subscriptions cost $38 each month with free shipping.
Each box you receive has a guaranteed value of at least $85.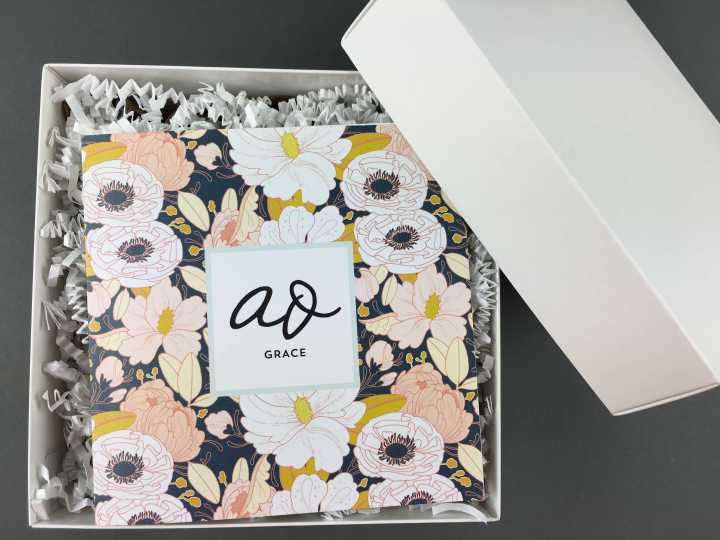 DEAL: Save 10% off on your first box! Use coupon code  HELLOCLEANBEAUTYBOX.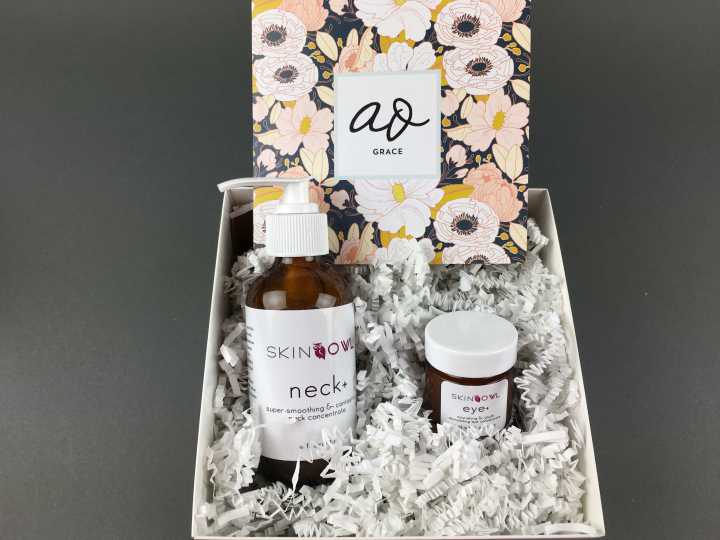 November 2016's Art of Organics Clean Beauty Box included a neck and eye cream from Skin Owl.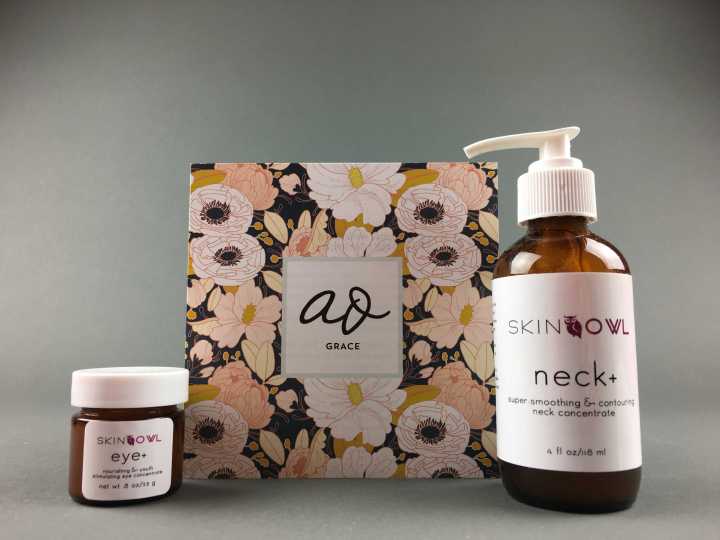 Along with the two products, I received a gorgeously decorated information pamphlet with notes about each of the two products.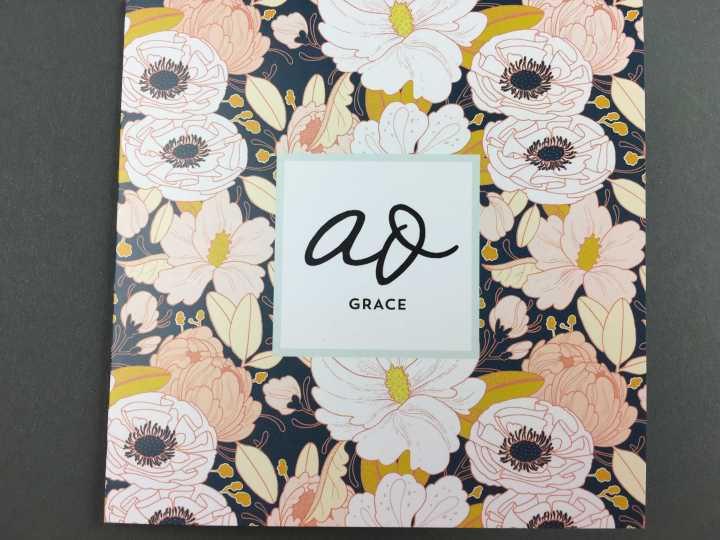 The artwork on the cover of the information pamphlet was produced by Erin McMannuss, an illustrator who trained at the Savannah College of Art and Design. Like all her designs, this one started with only a pen and a pencil. Much care was taken in its development.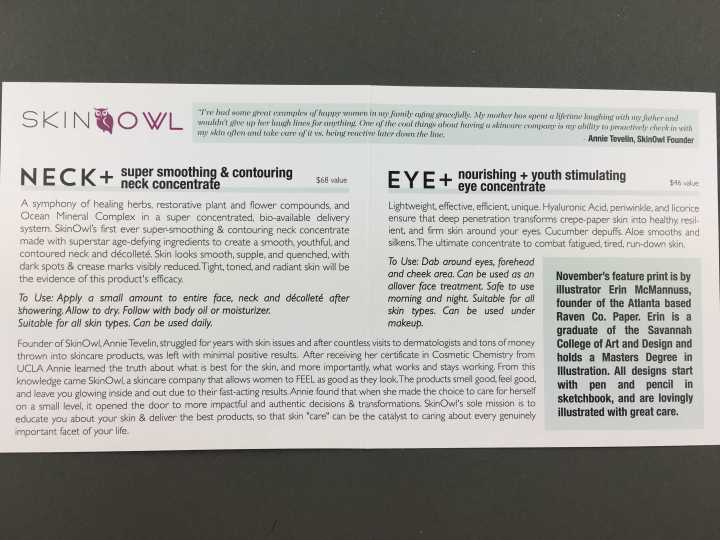 Skin Owl was founded by Annie Tevelin, who herself struggled finding effective beauty products for years. After countless visits to dermatologists, she set out to learn more about how to create skincare products herself at UCLA. Out of her studies, Skin Owl was born. Its mission is to educate consumers about their skin and to create the best available products for consumers' skin concerns so that they are able to take care of their skin and other important facets of their lives.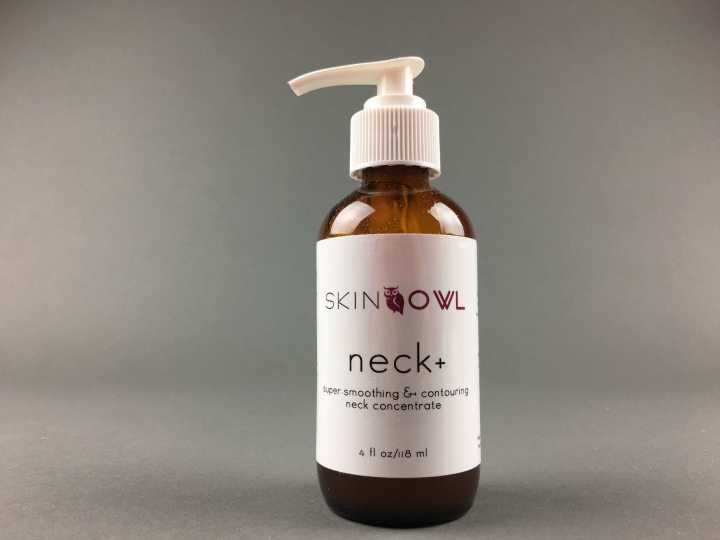 Skin Owl's Neck+ Super-Smoothing and Contouring Neck Concentrate ($68) combines herbs, plants, flowers and an ocean mineral complex to create a serum with a concentrated, bioactive delivery system. Just apply a small amount to the skin after bathing and follow up with your favorite moisturizer. It's suitable for your chest, neck and face. After using this, my skin felt instantly smoother and toned. I love this product.
Skin Owl's Eye+ Nourishing and Youth Stimulating Eye Concentrate ($46) is a lightweight eye cream that smells of cucumber and looks like aloe vera. It left my eyes feeling soft and refreshed. Skin Owl says you can use this all over your face, but I think it's too precious for that! I have the hardest time finding eye creams that are effective but don't irritate me. This one fits the bill perfectly. I'm saving it for my eyes!
I couldn't be more thrilled with my first box from Art of Organics! I loved both products I received this month from Skin Owl, and the value of this box was fantastic – $114 worth of products for $38. I'm hooked!
Do you subscribe to Art of Organics' Clean Beauty Box? What was your favorite product this month?
Visit Art of Organics Clean Beauty Box to subscribe or find out more!