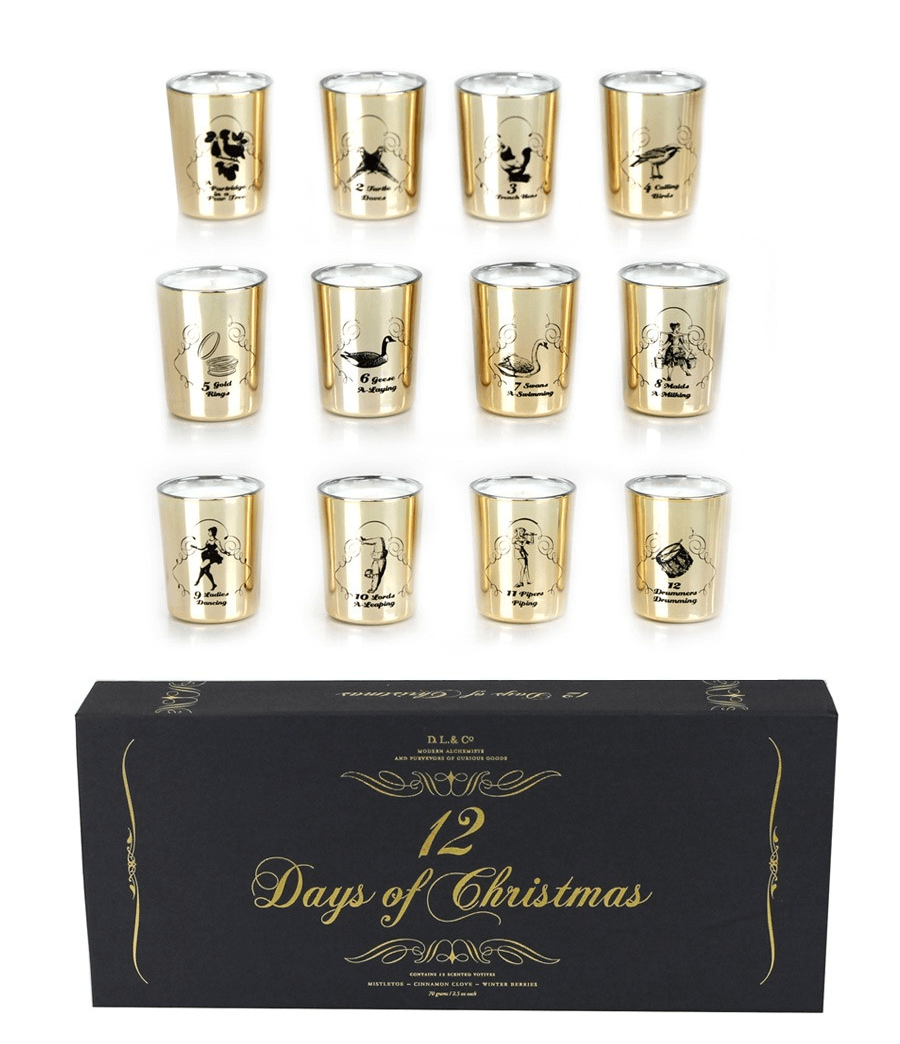 DL & Co has two beautiful candle advent calendars available now! The candles aren't hidden behind doors, but wouldn't it be lovely to have one of these to light a new votive each day during the 12 days of Christmas?!
FYI – You can use coupon code 10OFF on regular items in the shop (including these 12 Days of Christmas votive sets)!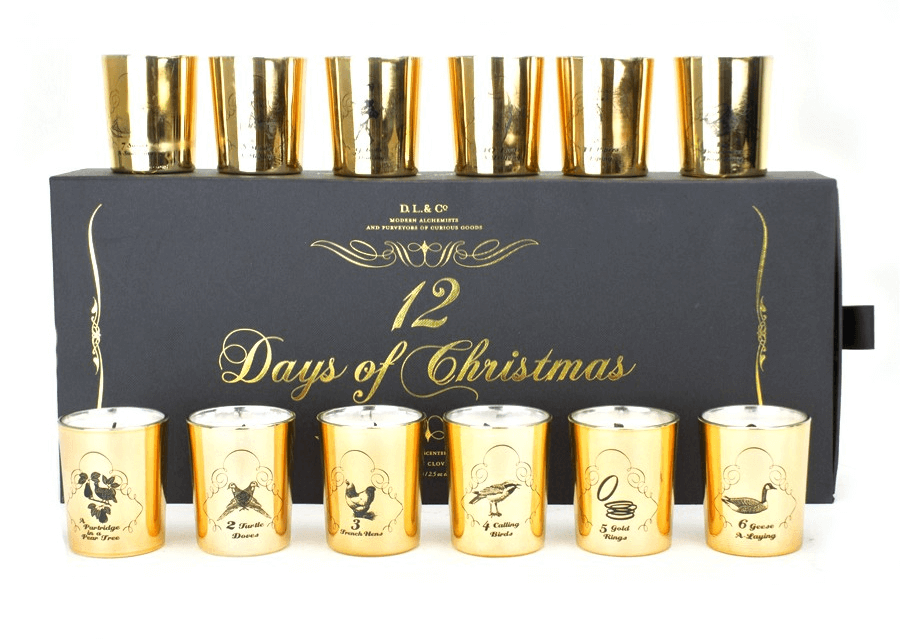 Dozen Scented Votive Candles, Each Illustrating One Of The 12 Days Of Christmas, Includes Four Mistletoe, Four Cinnamon Clove, And Four Winter Berries Scents. 2.5 Oz. Each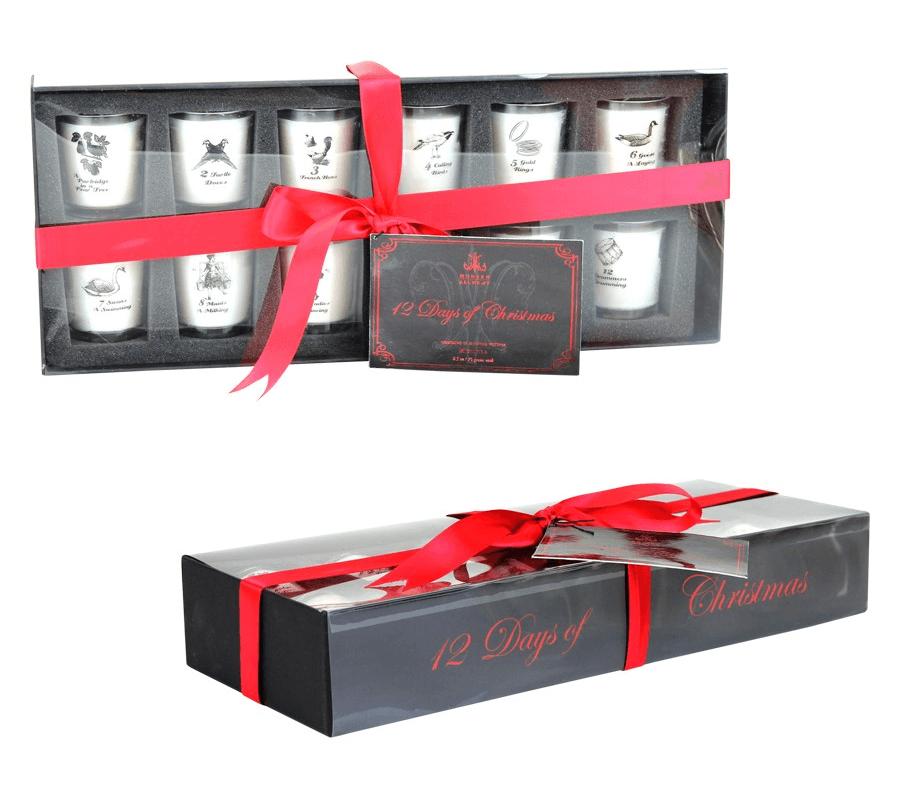 2Oz Candles X 12 – 20 Hours Of Illumination Each. A Mantle Displaying Strung Garlands And Embellished With Golden Antiquities, Frames A Crackling, Fire That Warms A Quaint Parlour. Walls, Dressed In Fragrant Boughs Cradling Twinkling Lights, Entangle Heavenly Scents Of Mistletoe. The Evening Feast Still Lingering On The Lips Of Close Relations And Dear Friends, Whilst Guests Shuffl E In And Out To Make Good Cheer And Be Right Merry. A Faint Chorus Is Heard And Calls To Gather ôRound Are Eagerly Answered. As The Scent Of Roasted Chestnuts Wafts Inside From Humble Street Vendors, A Joyous Tune Rises From Outside
Looking for even more advent calendars? Check out all our posts on Advent Calendars or find more on Amazon!
Pssst, we're making a list of Advent Calendars! We have a bunch more to enter, but if you find an amazing/unique calendar, let us know about it in the comments! Especially if it's candles!