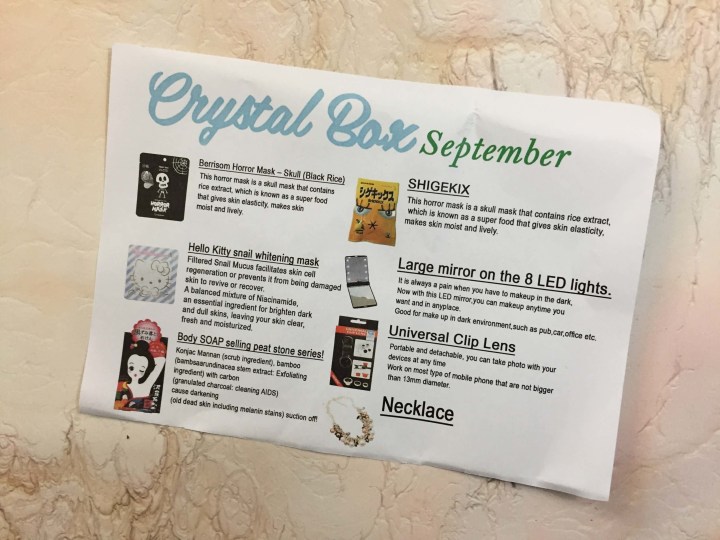 Crystal Box is a box from Hong Kong that ships a monthly delivery of beauty and kawaii from both Japan and Korea! Shipping is free worldwide, which is awesome, and they promise never to send repeat items, which is also awesome!
The unsuspecting white box holds the following inside…
Hello Kitty Snail Whitening Sheet Mask ($0.90) Snail essence is used in a lot of Asian skincare, so it's safe to say this definitely isn't vegan. This is officially licensed by Sanrio, which is again nice to see.
Black Rice Horror Sheet Mask ($3) This is perfect for Halloween! The mask itself looks like a skull. I think the skull on the packaging reminds me of Papyrus from Undertale. This mask contains black rice, collagen, ginger, and licorice.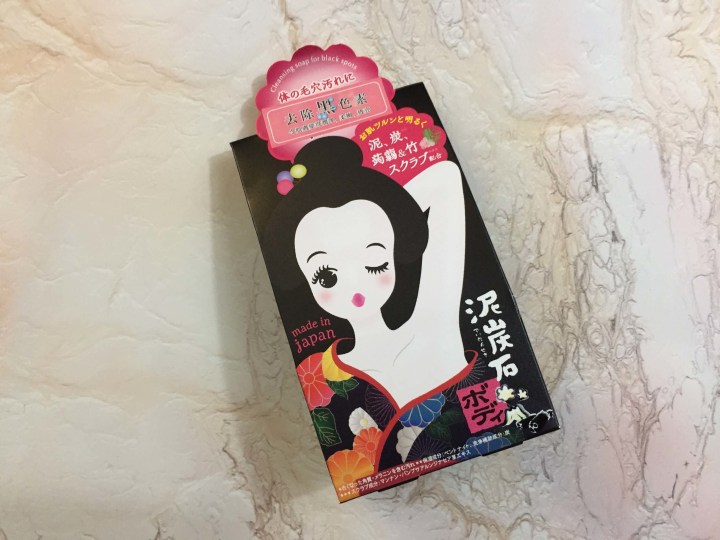 Charcoal Soap I couldn't find much information on this beyond what was on the info card, but charcoal is supposed to be awesome to cleaning out the pores in your skin, so I will definitely give this a try.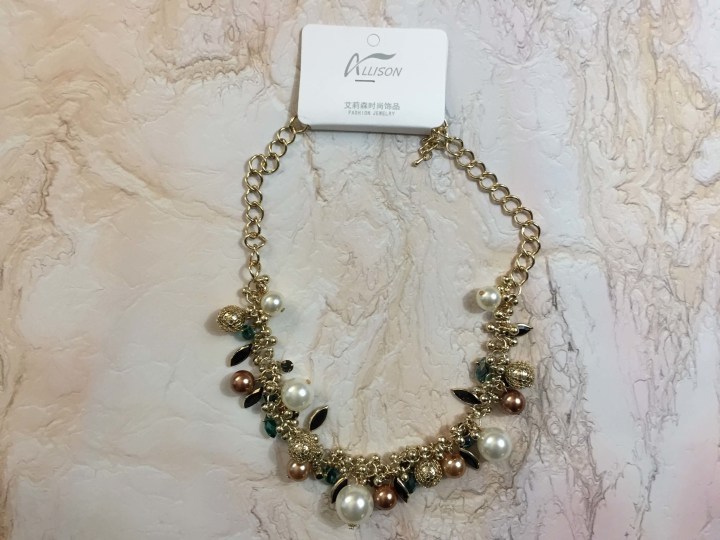 Necklace This necklace isn't high quality, but it's pretty fun. I like to wear a statement necklace with a t-shirt for a bit of extra glam.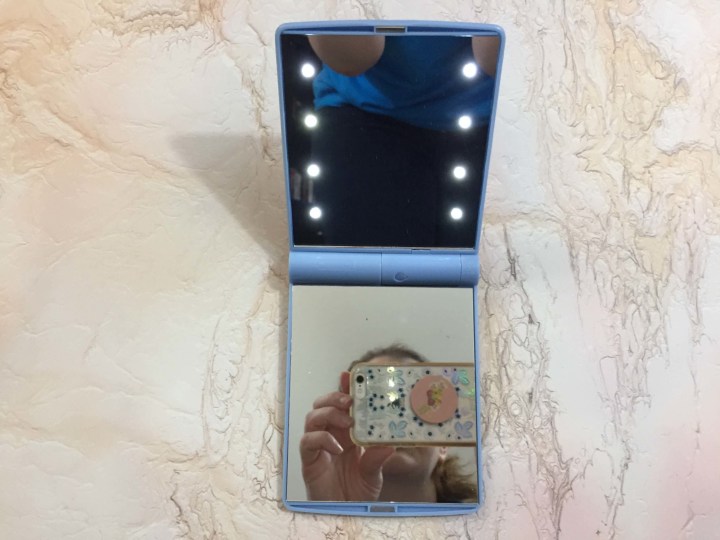 Light Up Compact Mirror Okay, now THIS is cool! It's a compact mirror with tiny bright LED lights in it. I've tucked this into my makeup bag for my purse as it's really handy!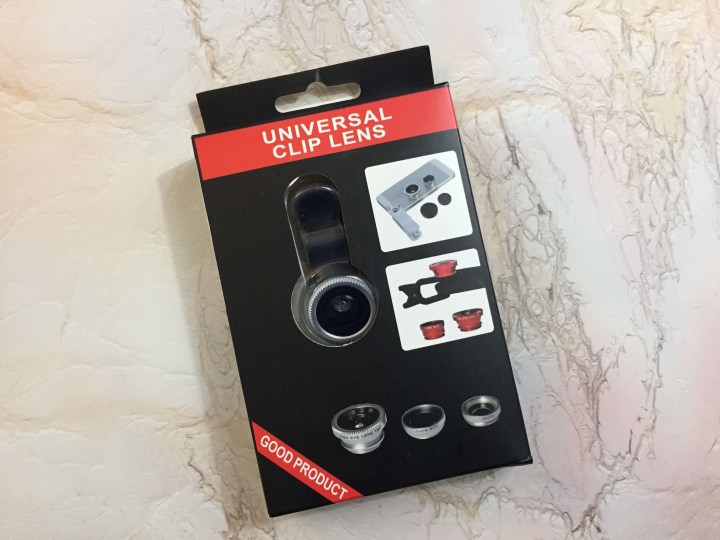 Phone Camera Clip Lens I have always wanted to try these! Granted, I'm not sure how sturdy this set is, but it was fun to play with. There are three interchangable lenses.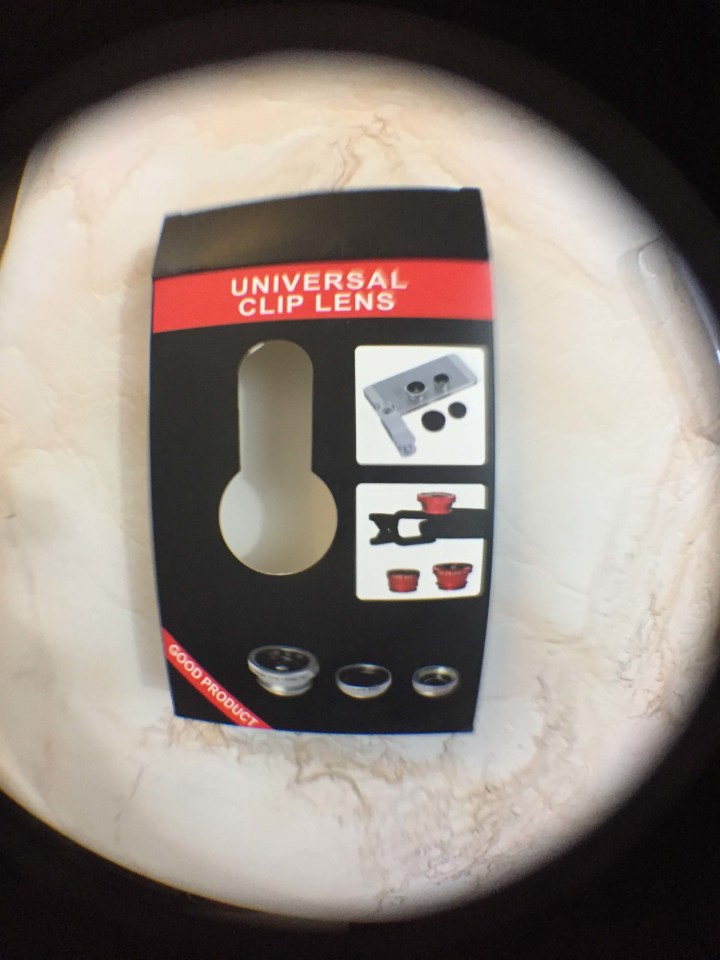 Here's what the fish eye lens looked like on my iPhone.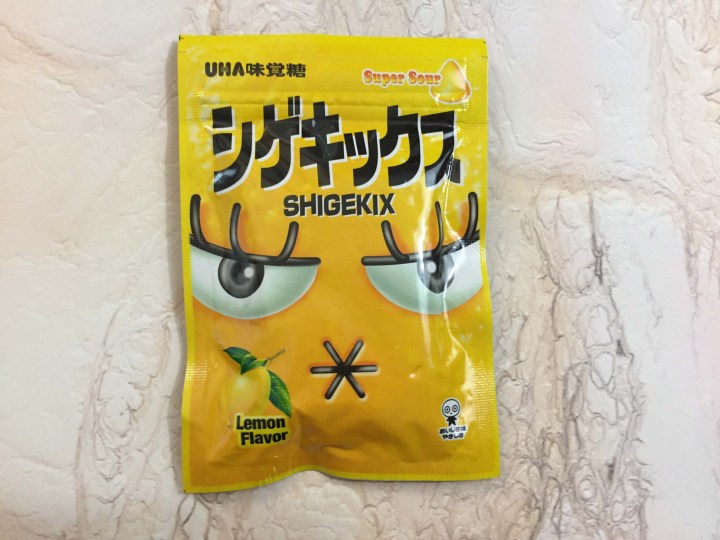 Shigekix Sour Lemon Candies Oh my god, I took these into work without trying one myself, and some of my coworkers were brave enough to try. (I was too chicken!) The faces they made were hilarious – these are basically like sucking on a lemon!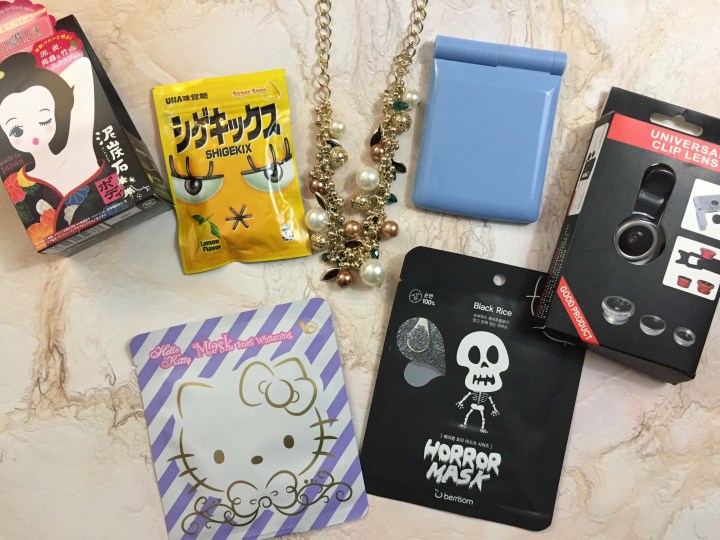 Crystal Box is an interesting box. It's definitely a catch-all box – it has beauty, snacks, some techy sort of items, and so on. I feel it's a high price for what it is, to be perfectly honest. The items are all cheaply made (but that doesn't make them not enjoyable!) and altogether don't add up to very much as a whole. This box is probably suited for a lower price point, or a better selection of items.
Visit Crystal Box to subscribe or find out more!
The Subscription
:
Crystal Box
The Description
: Crystal Box is a subscription box with Korean and Japanese goods. We collect cute and beauty goods for ladies. Every month will have 6+ quality items in the box.
The Price
: $38.00 per month