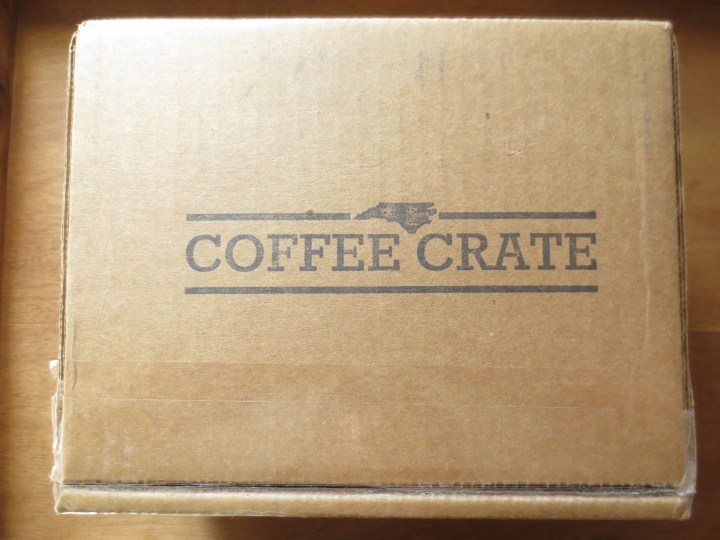 Coffee Crate is a monthly subscription that delivers carefully curated roasts from local North Carolina roasters. Every month, you'll receive three 4-ounce bags of freshly roasted whole coffee beans. A special treats is also included in each crate. This subscription starts at $29 per month (it goes down with longer commitment) and shipping is included.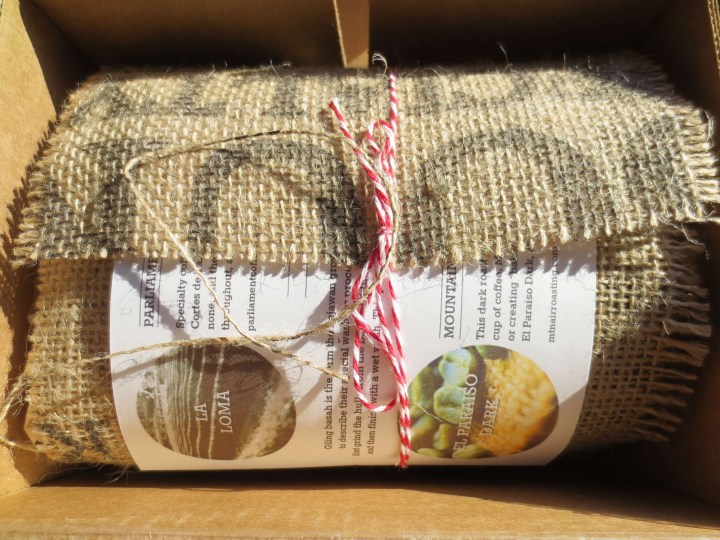 Look at what welcomed me inside the box! I love the use of old burlap coffee bag to keep the bags all tucked in!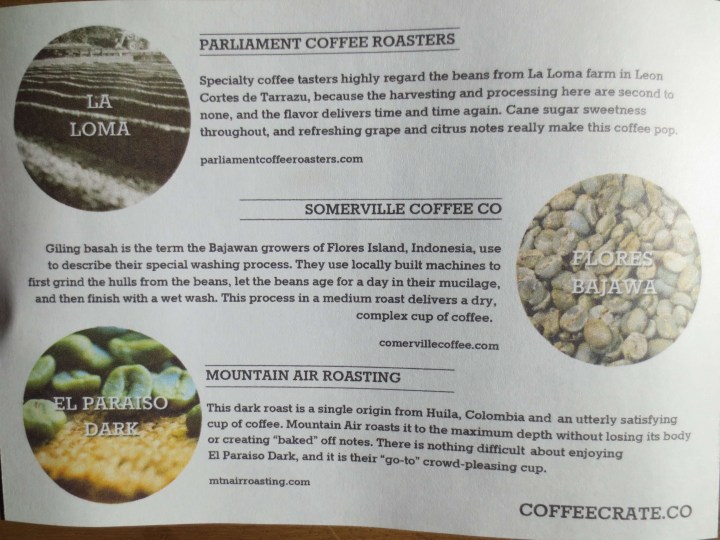 Roaster's notes are included. This month, we have coffee from Tarrazu, Indonesia, and Colombia. Sounds delicious! I also appreciate that links to the different roasters are also provided, so we can order more of what we like straight from the roaster!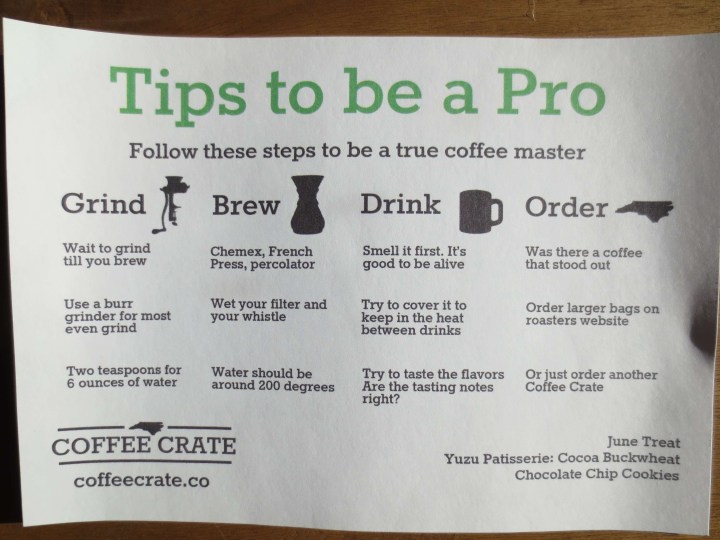 The back of the notes tells you how to enjoy coffee like a pro! Don't forget to smell your coffee, because it's good to be alive! The information about the treat is also written down. June's treat is cocoa buckwheat chocolate chip cookies.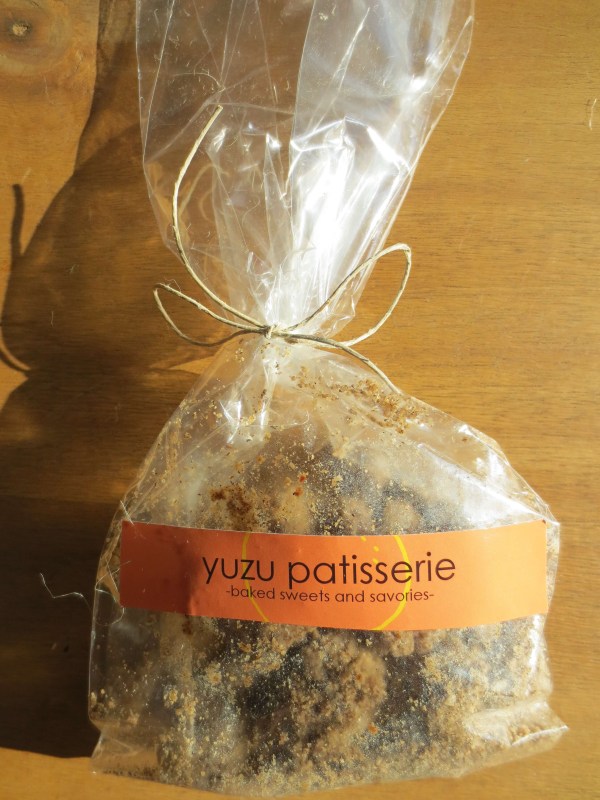 Yuzu Patisserie : Cocoa Buckwheat Chocolate Chip Cookies They sounds yummy, even though I hate chocolate, but they suffered quite a lot! They've lost all their moisture, so they were quite grainy.
On the back of every bag, there's a little note about the thoughts behind Coffee Crate.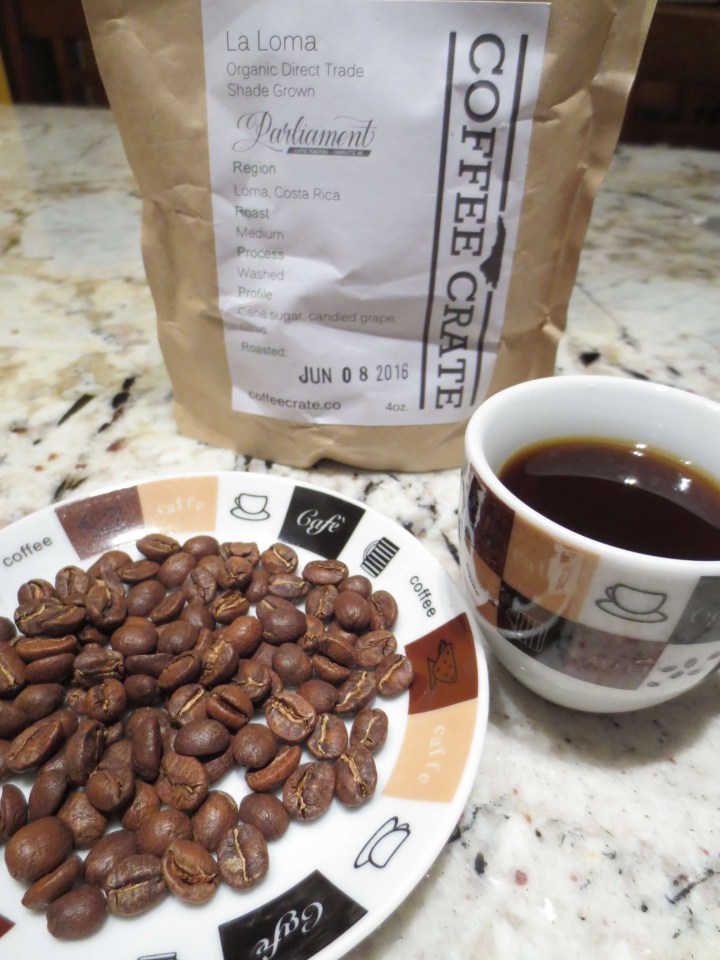 La Loma by Parliament Coffee Roasters ($5.99 for 4oz). This coffee was my favorite of the three we received. It was smooth, no bitterness, but bright in the mouth. It was more fruity than nutty, and it had that nice sweet aftertaste. Funny thing, the coffee had a slight red tint to it.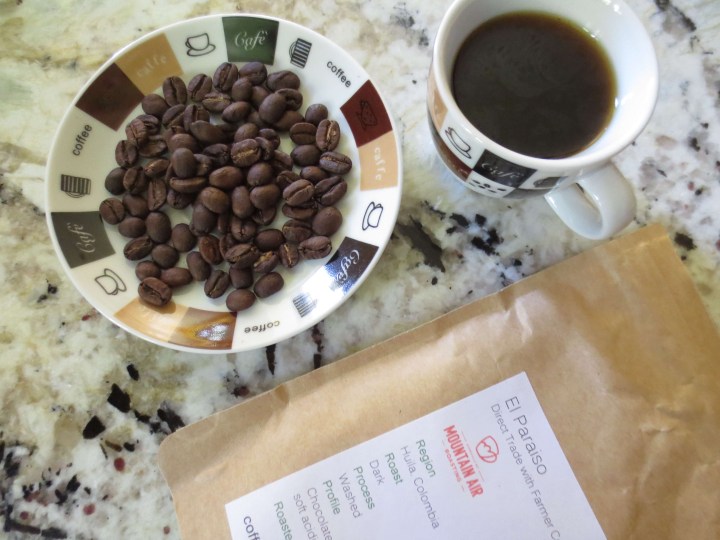 El Paraiso by Mountain Air Roasting ($4.89, based on a 250gr bag). Very nutty, strong without bitterness, it was sooooo good! That was an easy coffee to drink, perfect to introduce new people to the joy of coffee tasting!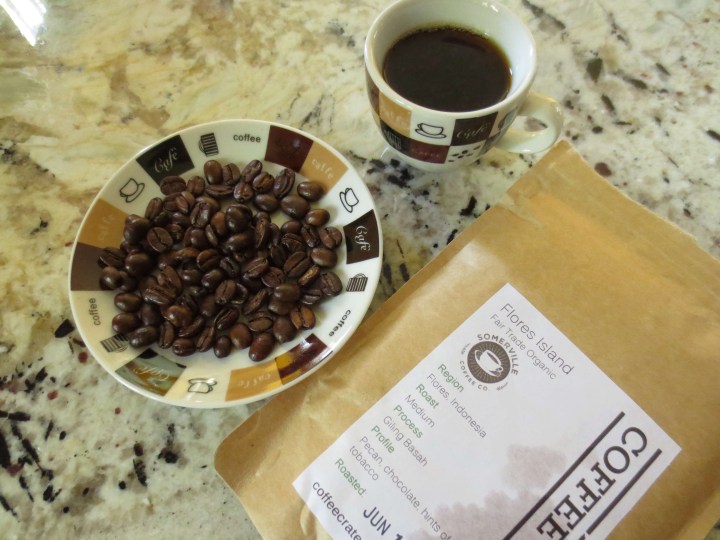 Flores Island by Somerville Coffee Co . I didn't really like this one (compare to the other two, it was still enjoyable!), but my husband loved it. To me, it had an aftertaste of dirt, but that's how I describe tobacco hint. My husband described it as dark chocolate, without the nutty taste.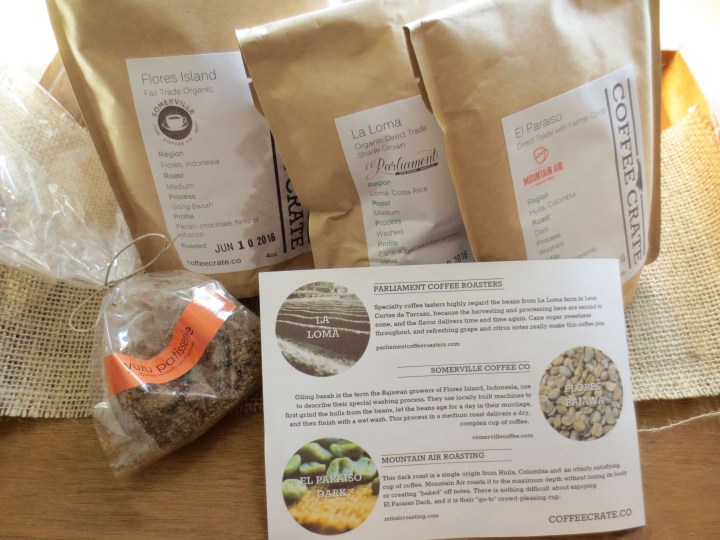 Overall, I greatly enjoyed this selection of coffee. The variety was nice, and all three coffee were different enough in taste that I could remember the specifics of each. At the same time, they match surprisingly well together. It was easy to taste one, then the other, without having one overwhelming the mouth. It's also nice to know that each coffee comes from the fair trade market, and some are even organic.
Visit Coffee Crate to subscribe or find out more! Save $5 on your first box! Use coupon code  HELLOCOFFEECRATE5.
The Subscription
:
Coffee Crate
The Description
: Every month, you will receive three 4-ounce bags of whole bean coffee representing the best of what North Carolina roasters have to offer, the equivalent of a full bag. Roasters' notes and sometimes special treats accompany the crate. Try 36 different NC roasters over the course of a year.
The Price
: $29.00 per month