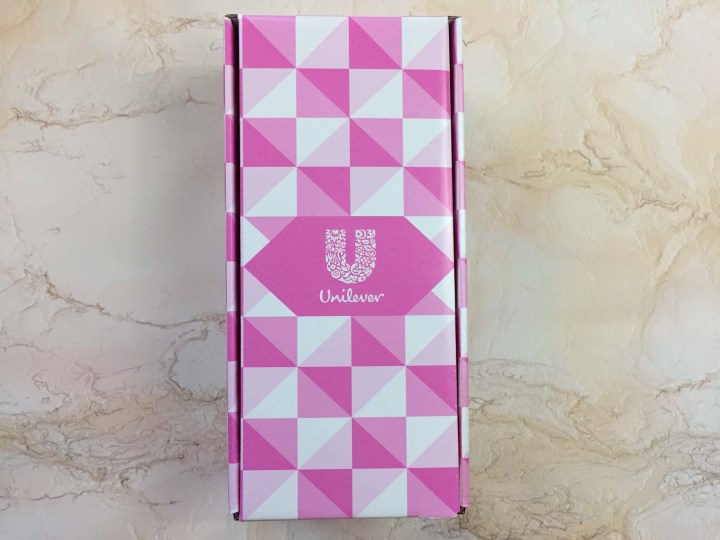 This season my quarterly Luxe Box was shipped with a free Unilever Trends Topbox! Luxe Box subscribers received the box for free, but Topbox subscribers can purchase the box as an add-on for $5, and anyone can purchase the standalone box for $10 here. (There are two versions, Classic and Trends). Unilever itself is a British-founded consumer goods production company that produces pretty much everything in both Canada and the US as well as worldwide! They distribute all the brands featured in the box, including big names like Dove, Vaseline, Tresemme, and so on.
This box is available for shipping to Canada, the US, Australia, and the UK! Packages within Canada/US have free shipping, additional charges apply to Australia/UK.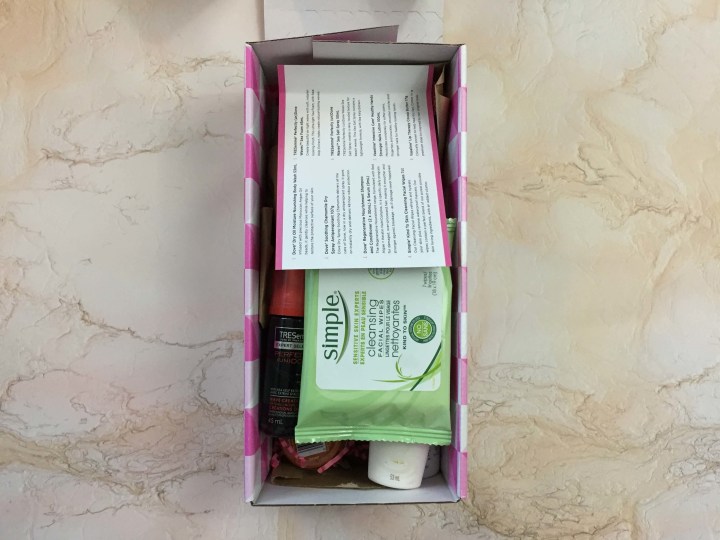 If you've been following my reviews lately you'll know I'm planning my first trip to the States since 2014, and when I saw a box full of travel sized products, I let out the biggest squeal. I happen to be traveling with my best friend who is also a Luxe Box subscriber, so I had to send her a text to make sure she got this bonus, too!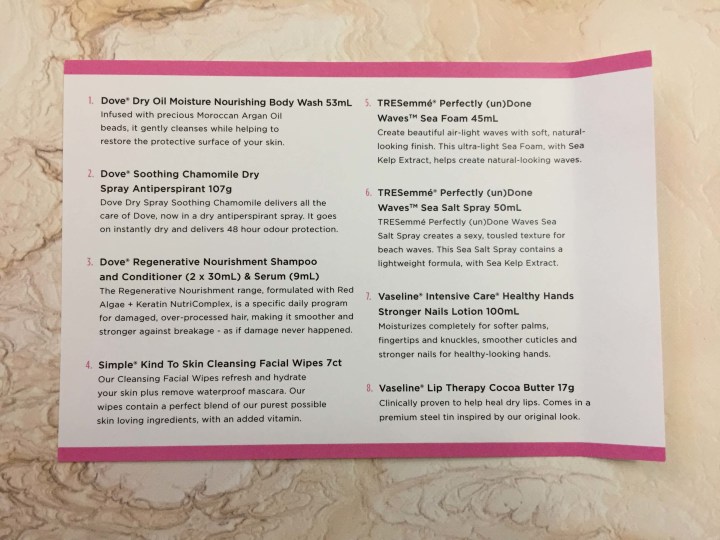 We were sent eight products, featuring Dove, Simple, TRESemme, and Vaseline — all products I use or have used in the past.
Dove Dry Oil Moisture Body Wash ($0.44 for sample size) This body wash smells heavenly, and is enriched with moroccan argan oil for extra moisture. Perfect as we get into colder weather!
Dove Dry Spray ($5.47, fullsize) I love the idea of a spray deodorant but I couldn't get the hang of this. It's supposed to be a dry spray, but when I sprayed it, it was still quite wet and oily. It didn't seem to want to dry! Thinking maybe it needed to soak in, I went about my morning but then when I checked, the product had balled up into little pieces of goo under my arm! Super gross. I wiped it all off, and maybe I'll try it again, but if I need to wait for it to dry before I can do anything, it's not useful for me.  It smells amazing, by the way!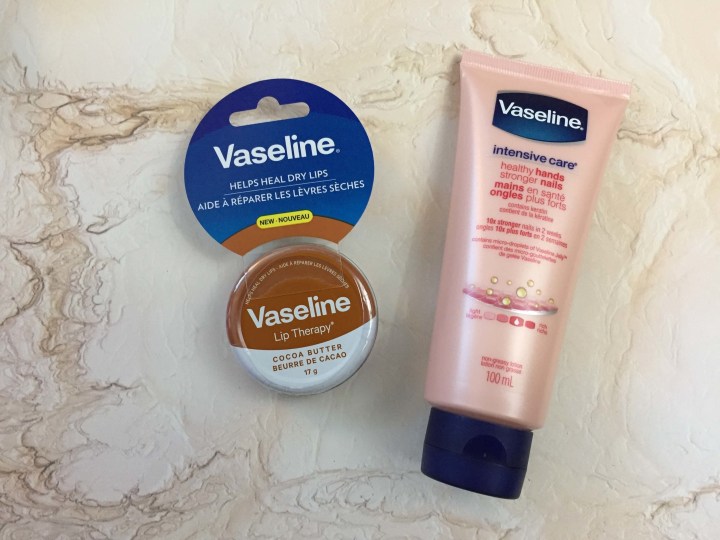 Vaseline Lip Therapy ($3.13) This smells really good! I love putting Vaseline on my lips — even if it brings back memories of the dentist, since they would give us Vaseline to put on our lips if they got all dry from the toothpaste/cleaning.
Vaseline Healthy Hands ($3.48) We use this a lot at work because handling money all day really sucks the moisture out of your skin. I'm happy to see a smaller size I can keep in my desk drawer.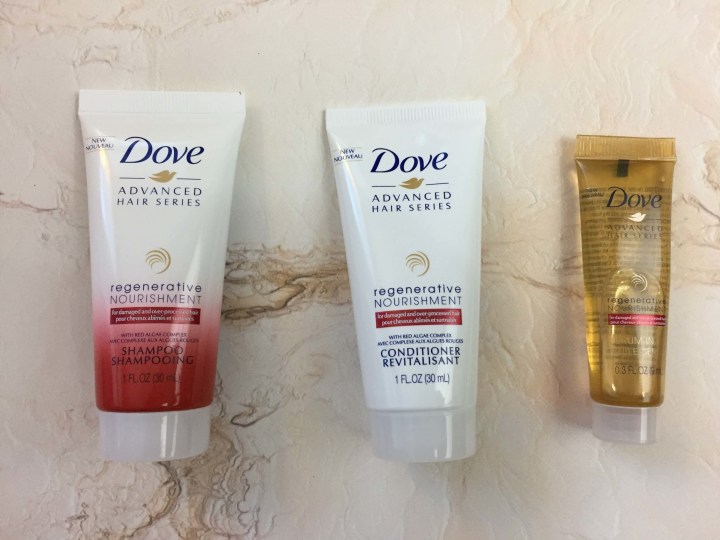 Dove Regenerative Nourishment Shampoo ($0.59) I wish Dove would stop using sulfates in their products! I'll use this, but just on vacation since I can throw it out before I come home and save space. This shampoo smells good and is meant to help repair damaged hair.
Dove Regenerative Nourishment Conditioner ($0.59) I'm happy they sent us a matching conditioner to go along with it!
Dove Regenerative Nourishment Serum-In-Oil ($1.06) This serum contains healthy oils like coconut, sweet almond, and sunflower — but also contains mineral oil, which can be problematic.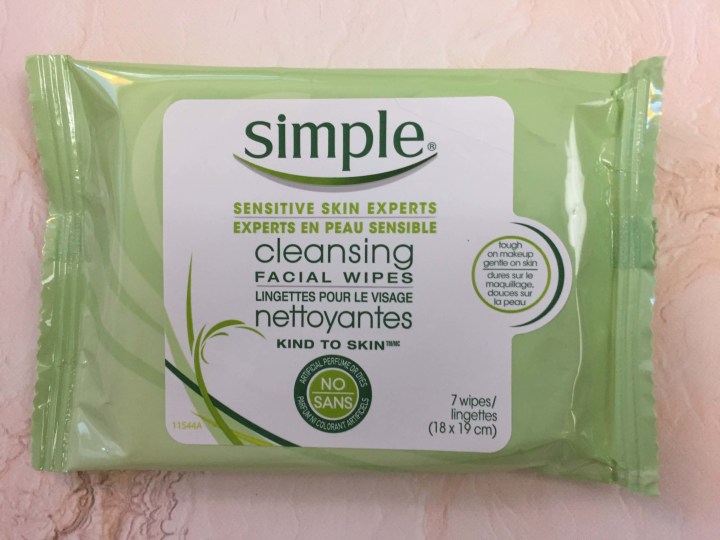 Simple Sensitive Skin Experts Cleansing Facial Wipes ($1.67) Another WIN for my travel bag — I prefer taking wipes I can throw into my suitcase versus a bottle of makeup remover that takes up precious room in my liquids bag!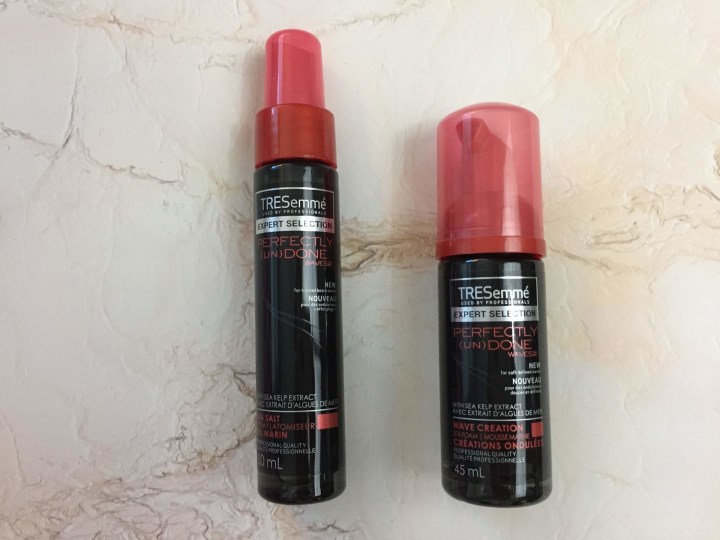 TRESemme Sea Salt Spray ($1.60) I have been experimenting with sea salt sprays lately and I like how they add texture and volume to my rather flat hair. I found this worked pretty well, and didn't leave my hair too sticky.
TRESemme Wave Creation Sea Foam ($1.60) I am not really a foam/mousse person, but this product creates the same sort of effect with a foam instead of a spray. Unfortunately my hair has no volume so anything too heavy makes it worse, so I am passing this on to a friend!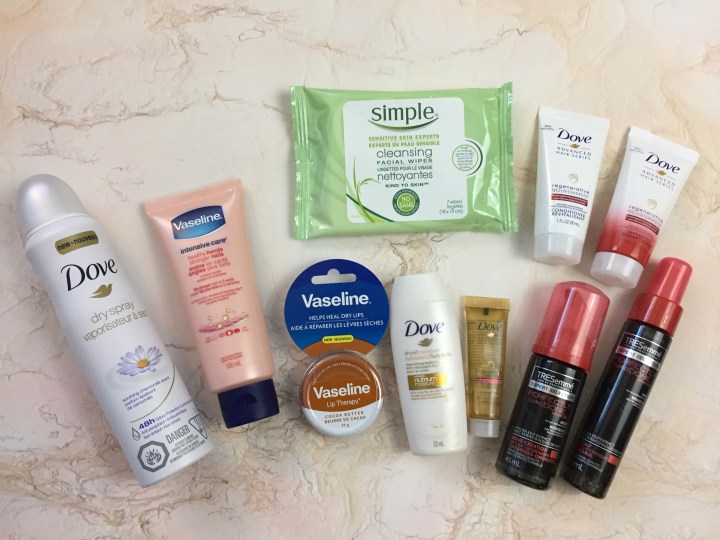 Altogether this Trends box had a value of $19.63! If you paid the $10, that's a pretty good savings, and if you got it for $5 with your Topbox or free with Luxe Box it's an even better deal! This box showed up with perfect timing for me and more than a couple of these goodies will be finding their way into my suitcase this fall!
The Trends and Classic boxes are both still available for one time purchases!