Beautycon BFF is a quarterly beauty and lifestyle subscription box with new celebrity curators each season! This box is aimed more at the young adult and teen market, but it's definitely a subscription box anyone can enjoy!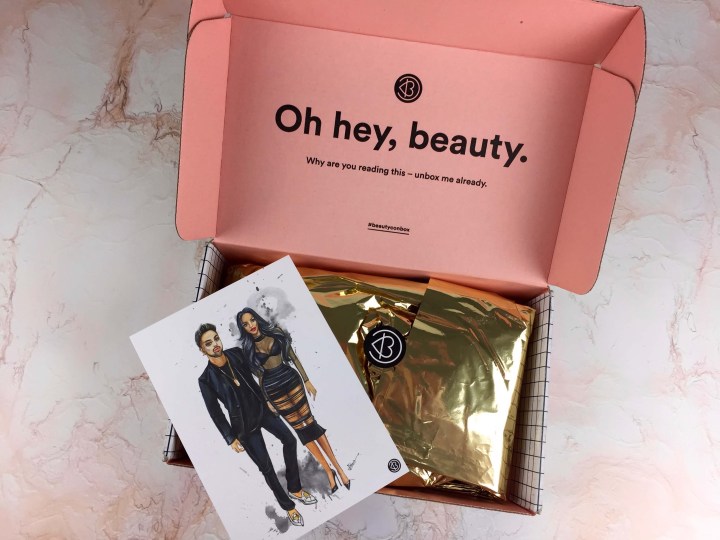 This box is "co-created" by MakeupShayla and Angel Merino!
Here's a little more information about this glam duo.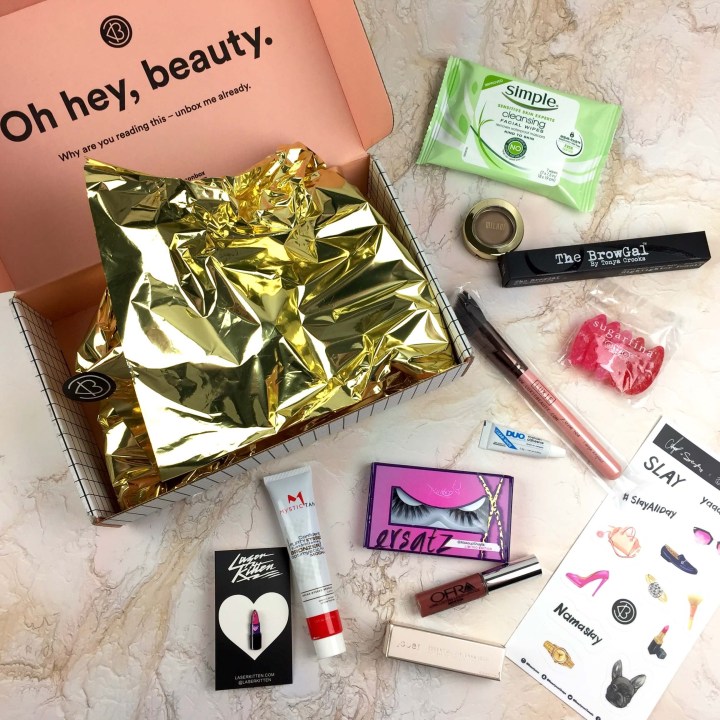 Everything in the Fall 2016 box! It looked like a pile of fun usable items!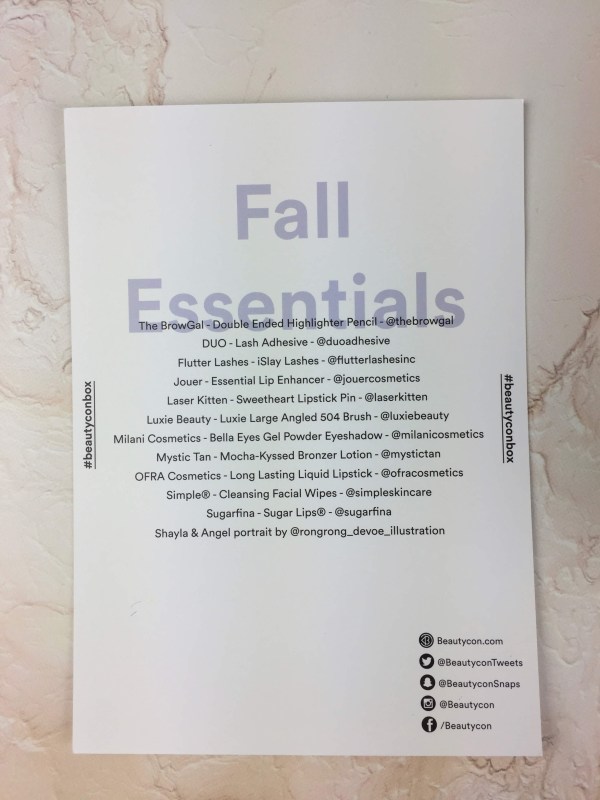 The information card provides a listing of the items. The theme is Fall Essentials!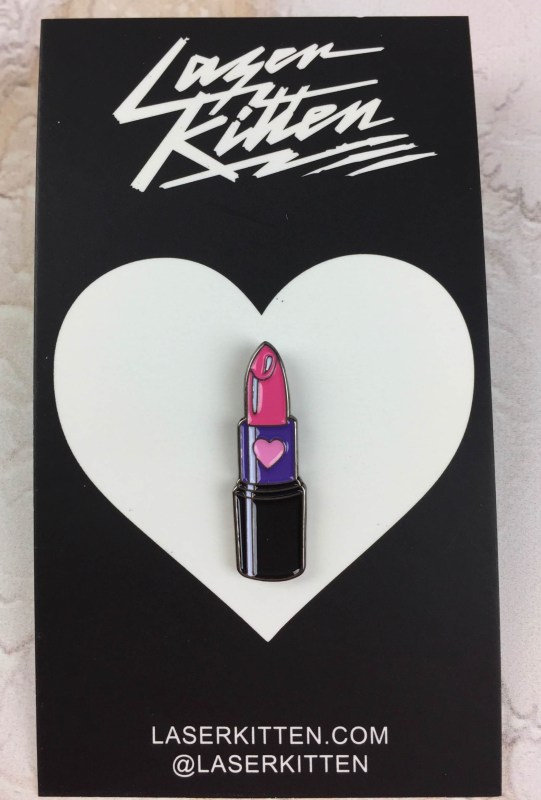 Laser Kitten Sweetheart Lipstick Pin ($12) An adorable enamel pin in my favorite colors, with one of my favorite beauty items! Enamel pins are certainly on trend, and you can attach this anywhere you please!
Jouer Conditioning Lip Treatment ($8) I love Jouer and this may be my fave lip enhancer ever, because it plumps and smooths out fine lines with no tingling! If the texture doesn't suit your fancy (it's a little odd) you can use it as a conditioning treatment.
Milani Bella Eyes Gel Powder Eyeshadow in Bella Taupe ($5) Can be used dry or wet. Unfortunately like some other gel powder shadows I've sampled, I really didn't get the feel with this one.  Swatched below – it does really pair beautifully with the brow pencil!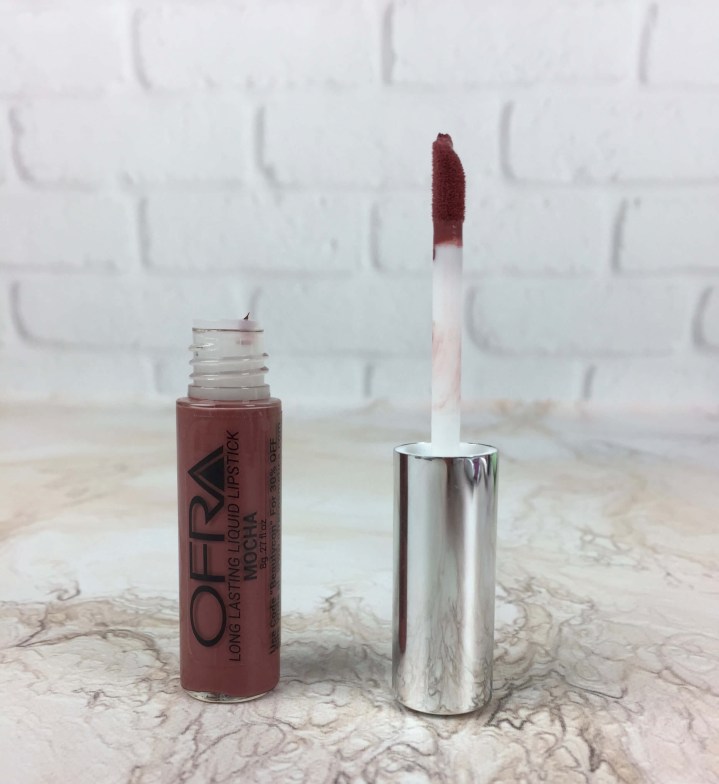 Ofra Long Lasting Liquid Lipstick in Mocha ($19.90) I've certainly tried my fair share of this exact product (it's a frequent subscription box item). Unlike most of the other ones, this is a great color for me – a nice plummy brown (and will work with most skin tones!). I was happy tog et this in my box!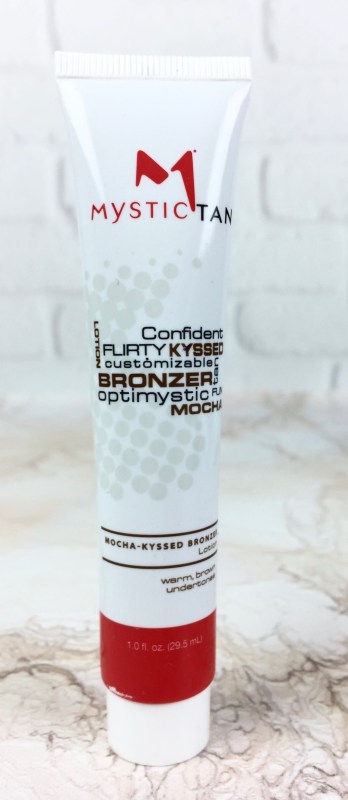 Mystic Tan Mocha-Kyssed Bronzer Lotion ($5.85) This works great – but warning, it's a self-tanner! It's buildable color so if you applied it all over you shouldn't see any issues, but if you played with it, you might be surprised in the morning. The effect is great and it's an excellent product, but I wish the front of the product said "gradual tanner" (and the information card as well!).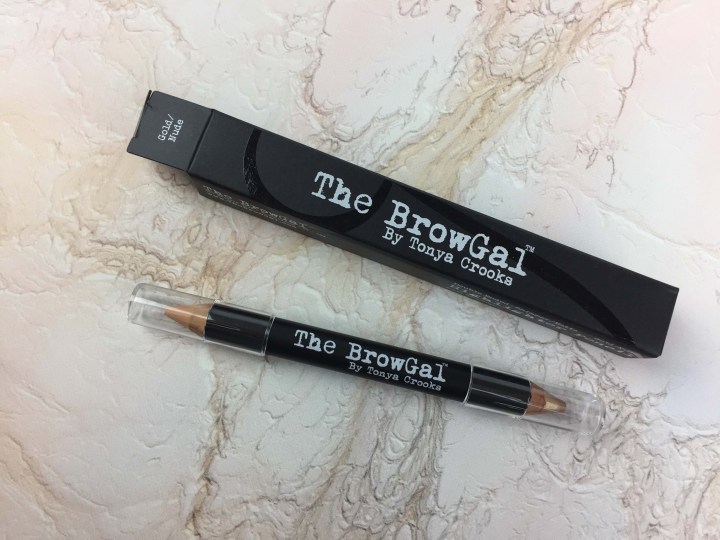 The Brow Gal Brow Dual-Ended Highlighting Pencil ($20) What a fun pencil! Do your brows, use the shimmer end to accent that perfect brow (it's all about the full brow for fall!) and use the matte end to further shape your brows and provide coverage anywhere. Unfortunately the matte end broke when I tried to use it, but there's a lot of product here so I'll just use my jumbo sharpener to get that point back.  I love the gold for doing my inner eye!
Left to Right: BrowGal Shimmer then Matte, Bronzer (whoops, turns out to be self-tanner!), Lipstick, and shadow!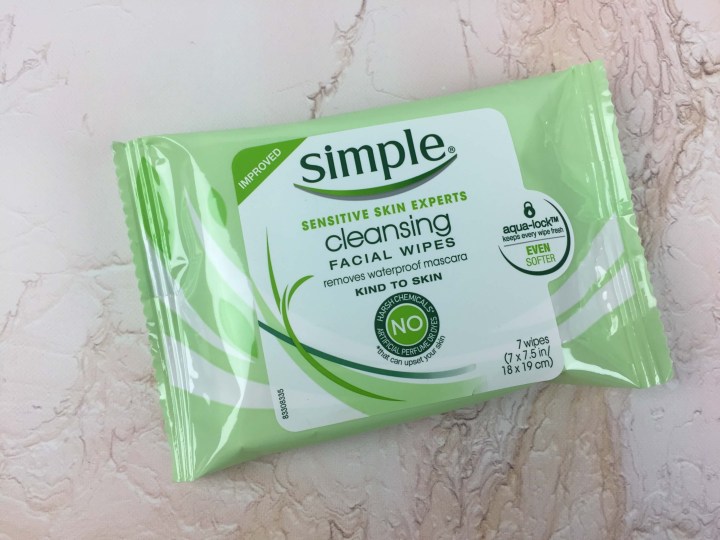 Simple Cleansing Facial Wipes ($1) I love cleansing wipes for makeup removal, and these remove waterproof mascara! This is a great item, came with coupons, but I did wish it was a full-size pack.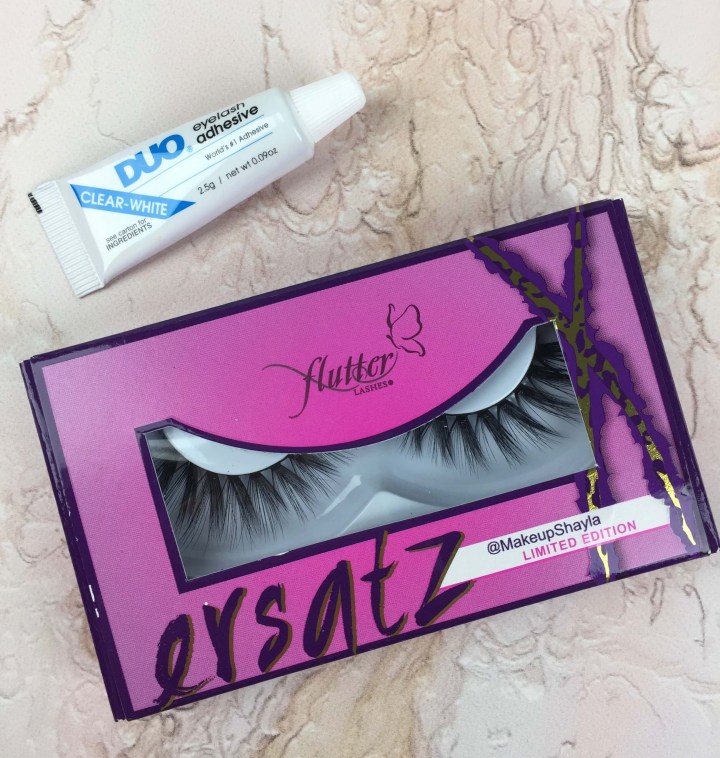 Eyelashes by Flutter lashes by MakeupShayla ($10) + DUO Eyelash Adhesive: In the age of the selfie, I don't think any of us can say oh no, that's weird. These are definitely fluttery, and were designed by Shayla. Fun item for fall/Halloween time!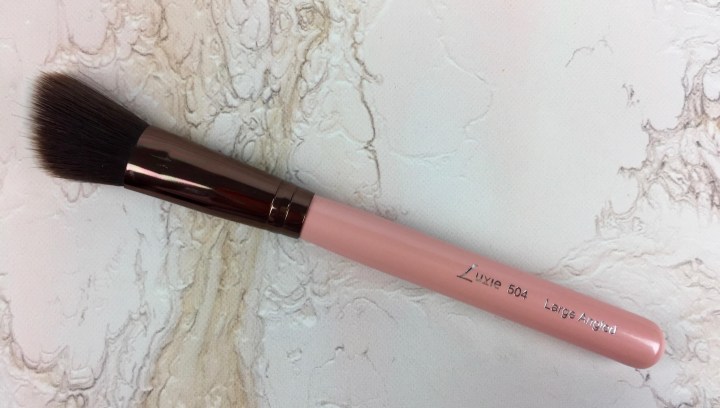 Luxie Rose Gold Large Angled Face Brush ($16) Luxie brushes are nice brushes, and I love it when a rose gold one ends up in my home – I think they're so pretty! This large angled face brush is super versatile, and soft!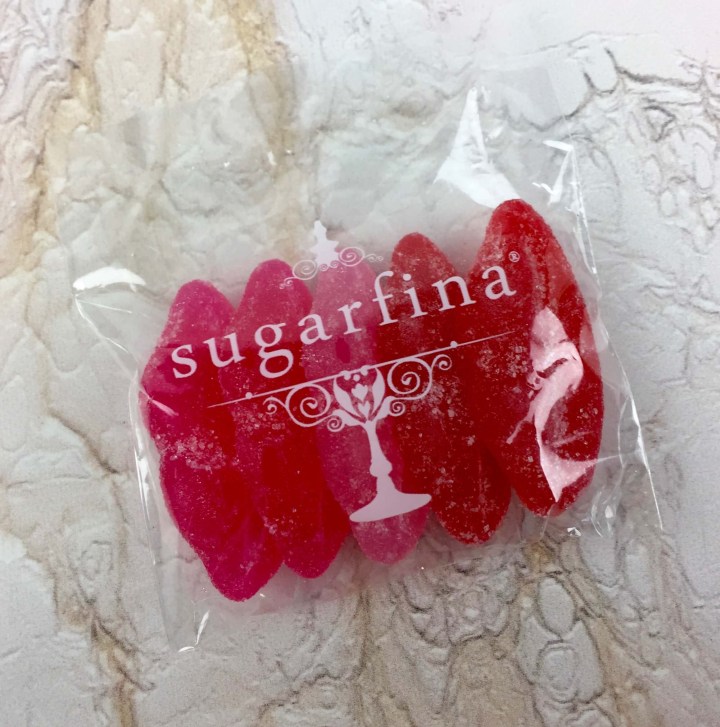 Sugarfina Sugar Lips Candies: Well, what can I say – I wish there were more! They were delicious!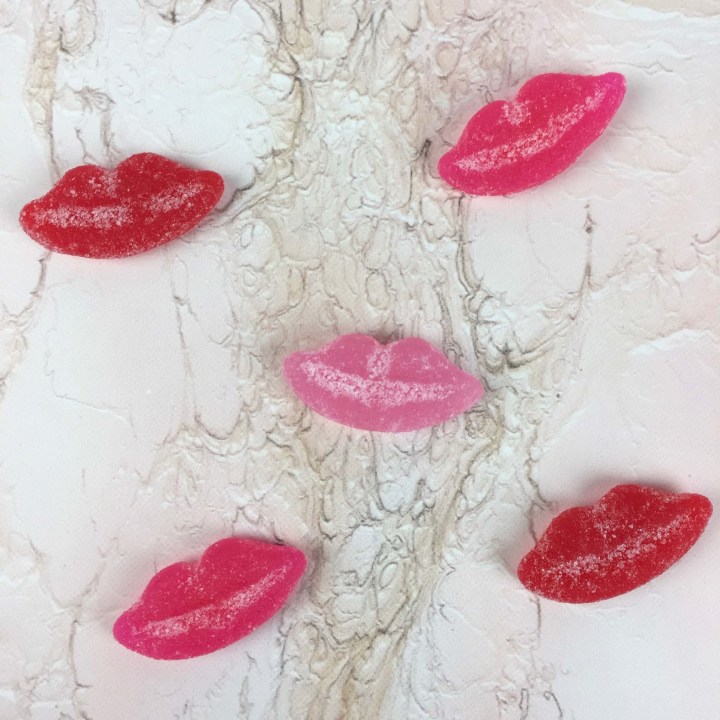 The flavors are Watermelon, Strawberry and Bubble Gum and you can probably tell which are which, and I inhaled them. They are a PUCKER UP sort of treat, because they're sweet and sour!
Stickers: I guess you can use these to decorate a fun/silly card for a friend!
The value of this quarter's box was about $100, which is excellent, but it didn't help it from feeling a little light! I wish there was a little more vision for the curation this quarter. I would have liked to see an amazing highlighter from Angel Merino's Artist Couture line and can't fathom how that didn't make it into this box. I am happy with what I received – I have an annual subscription and the current deal is really great!
Use code HELLO20 to save 20% on an annual subscription. For a limited time get a free bonus box with an annual Beautycon Box subscription.
Visit Beautycon BFF to subscribe or find out more!
The Subscription
:
Beautycon BFF
The Description
: Each season, you'll get a gift box curated by Beautycon and our community of influencers of our ultimate must-haves.
The Price
: $35.99 per quarter