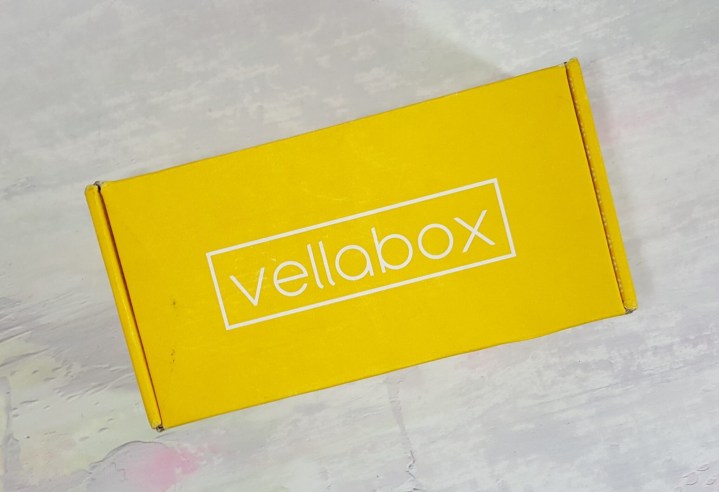 Vellabox is a monthly candle subscription box.  I have candles all over my house (some rooms have multiple scents) – I love the ambiance they give with lighting and fragrance.  Vellabox selects and ships curated artisan-crafted 100% soy, coconut, or vegetable based wax candles every month.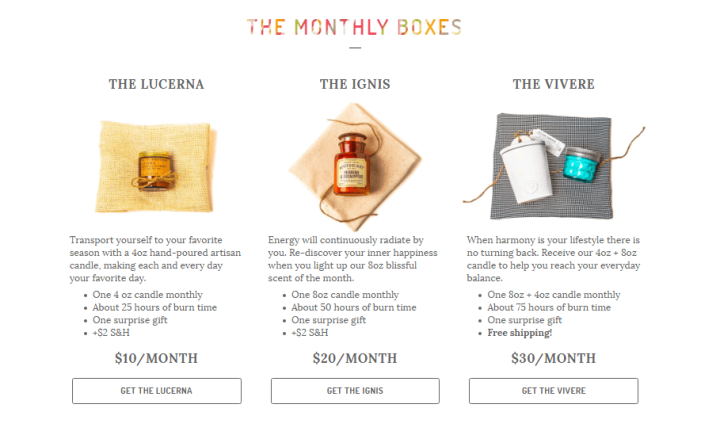 There are 3 options to choose from for your Vellabox subscription – the Lucerna (4 oz. candle, approx. 25 hours burn time), the Ignis (8 oz. candle, approx. 50 hours burn time) and the Vivere (8 oz. and 4 oz. candles, approx. 75 hours of burn time). This is a review of the Vivere box.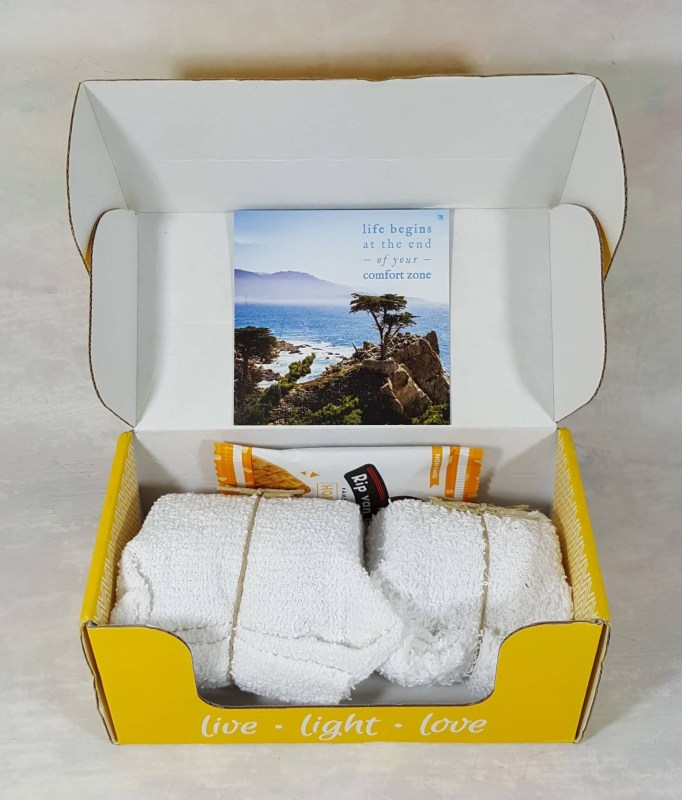 My first look in.  I'm sensing a seaside/coastal theme.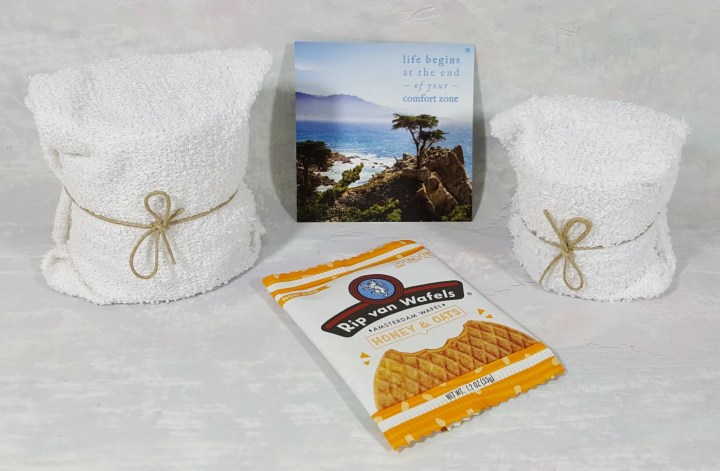 The candles arrive as fabric wrapped bundles.  Not only does this add a homey feel, but it builds my anticipation to see what's inside.
The August Vellabox.  And I got a stroopwafel as a bonus!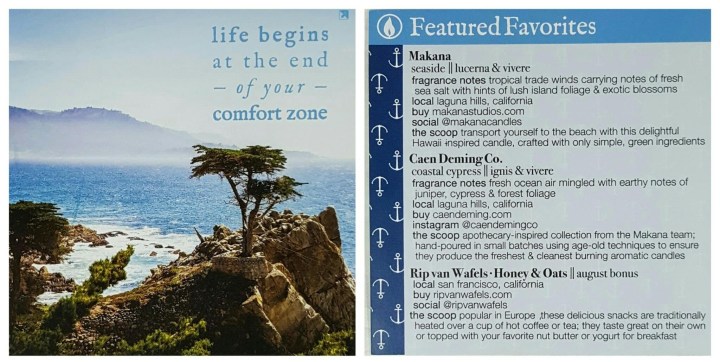 Life begins at the end of your comfort zone…  Go for it!  Take the plunge and see what happens next.  The back of the card contains information on the products featured in this month's box including fragrance notes, websites, social media tags, and which of the 3 Vellabox subscriptions it is featured in.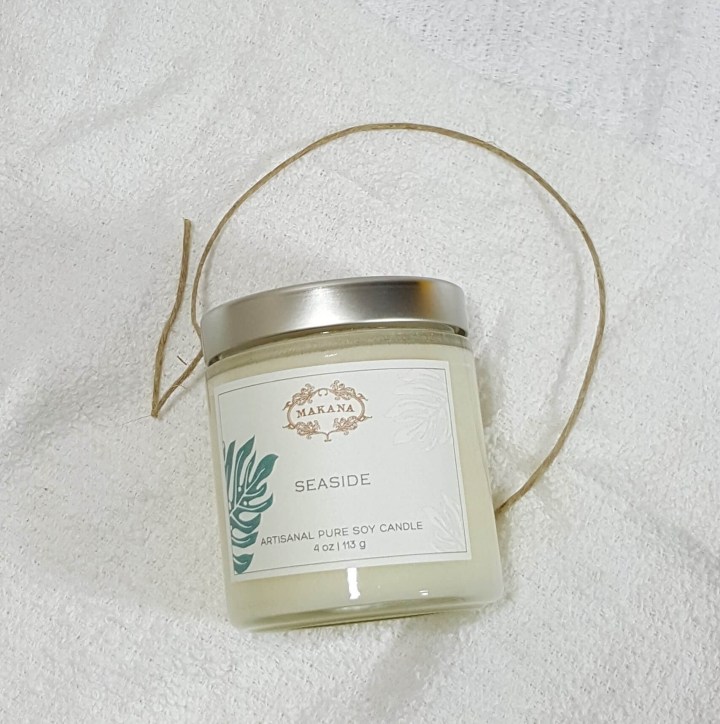 Makana Seaside – 4 oz. Petite Candle ($12.00):  Traveling across thousands of miles, tropical trade winds carry notes of fresh sea salt with hints of lush island foliage and exotic blossoms to create this distinct scent that occurs when the sky meets the sea.   I'd describe this as softly scented; it's not going to knock you out when opened.  There are definitely some floral notes and maybe some woodsy/amber notes (I think).  Seaside is inspired by Hawaii, and reminded me of early mornings on the beach.  The candle has approximately 20 hours of burn time.  This is the featured candle in the Lucerna Box.
Caen Deming Co. Fresh Apothecary – Coastal Cypress 8 oz. Candle ($25.00):  This candle is part of the apothecary-inspired collection from Makana.  I was a little disappointed that this didn't come in the Weck jars that are shown on www.caendeming.com.  Regardless, this is still a nice candle but not my favorite of the two.  It features notes of fresh ocean air mingled with juniper, cypress, and forest foliage.  I'm not a fan of juniper, and it really stands out to me as a stronger scent here.  This candle has an approximate burn time of 50 hours and is the featured candle in the Ignis box.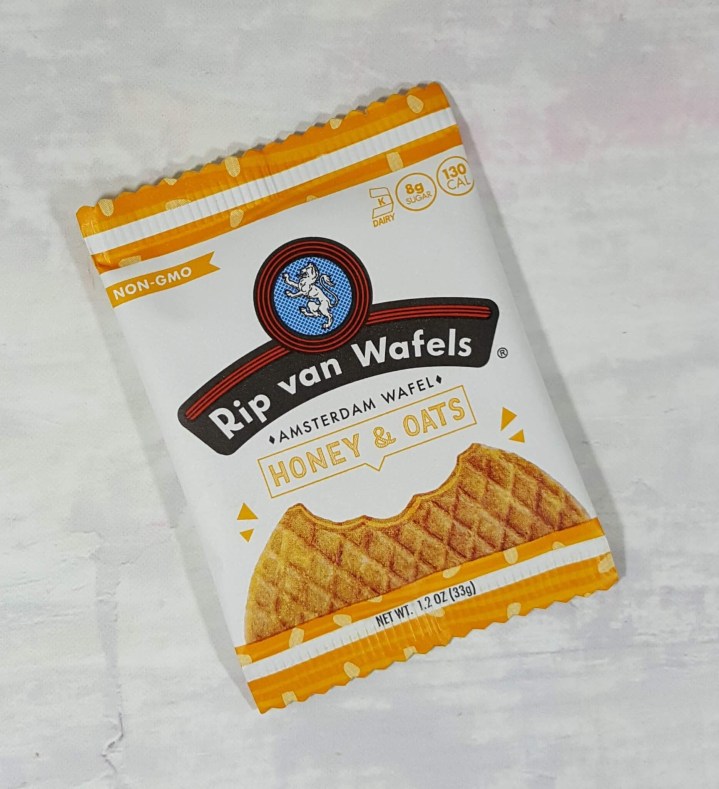 **BONUS** Rip Van Wafels Amsterdam Wafel – Honey & Oats ($1.56):  I've discovered and become a huge fan of stroopwafels this year, so this is a happy surprise.  This little goody will be enjoyed with my morning cup of coffee.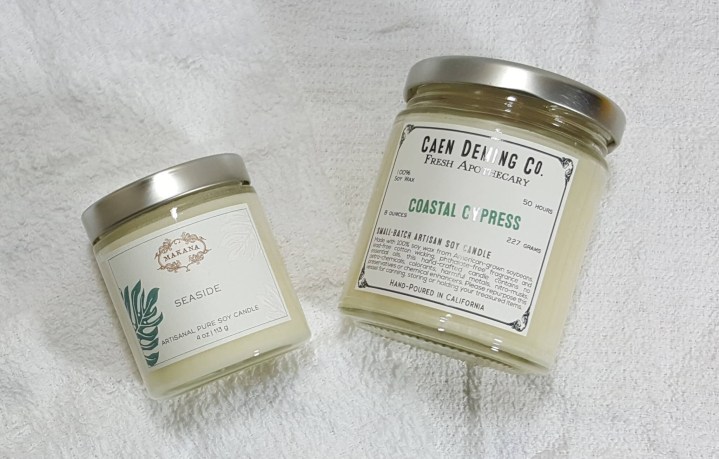 My Vellabox contained $37 worth of candles, covering the cost of the Vivere box.  Seaside was my favorite scent this month, and I wish it had been the larger candle.  With autumn on the way, this candle helps keeps the feeling of summertime around.  The Coastal Cypress scent is going to be gifted to my sister – she and I have very different opinions on juniper.  I like the themes and curations I have received in this subscription so far.  And I love the atmosphere the candles have added to my home.  This subscription would also make a great gift for the candle lover in your life.  I'd love to  know your thoughts on this subscription.  Please leave a comment below and share.
Visit Vellabox to subscribe or find out more!
The Subscription
:
Vellabox
The Description
: Here at Vellabox, we're always searching to find the greatest chandlers in all the land, big and small. It's our mission to curate the absolute best seasonal selection of all-natural candles. When we discover that perfect candle, we feel truly compelled to share it with you.
The Price
: $12 per month for the Lucerna box, $20 for the Ignis, and $30 for Vivere.