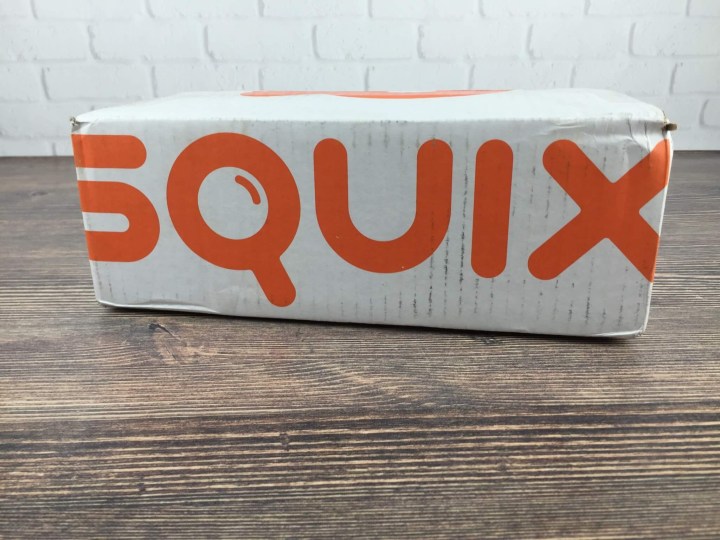 Squix QBox is a new monthly subscription box designed to send germs packing and help you discover new and innovative germ-fighting products. Every month get 3 full-sized sanitizing items!  You can add on any extra items you want, paying a la carte.  You usually get some cool freebies thrown in, too!
Squix is normally $14.98+$4.95 shipping, but you can get your first month free with coupon code HelloFreeBox.  You pay only the $4.95 shipping.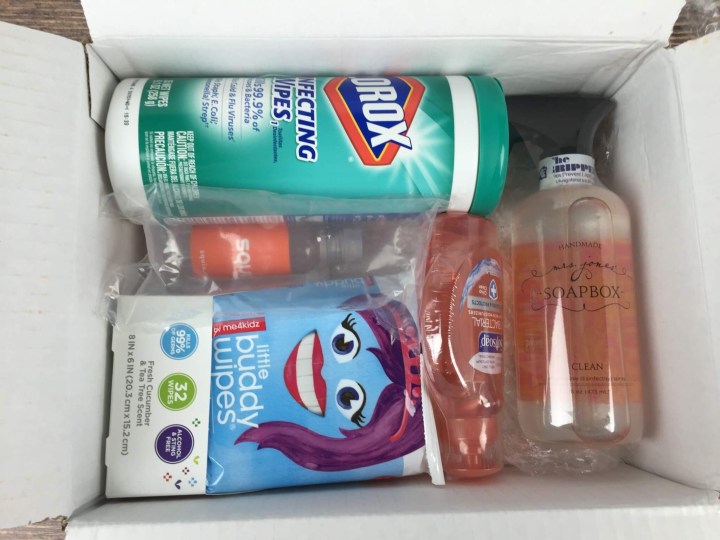 Everything arrives tucked together within a bubblewrap-lined box. The liquid items have an additional layer of shrink-wrap coating and/or leak resistant collar wraps to prevent spillage.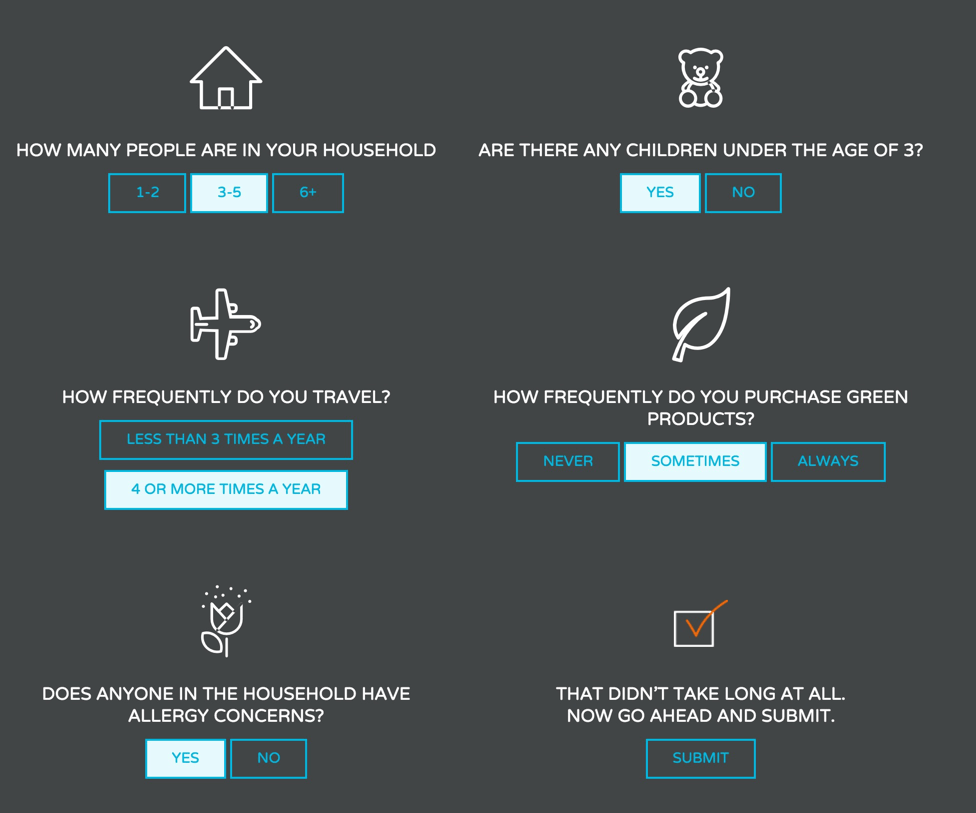 When you sign up you take a super-short quiz to help match you with products best suited to your needs.
They'll suggest a box, but you can swap or add in extras, choosing from 125+ full-sized anti-germ products for your home, family, and electronics. You can pause or cancel any time, and add extra items onto your box for free shipping.
Here's a peek at the store!  You can browse by item category and filter for the products eligible to be swapped into your subscription box — I love how they let you choose your scents and colors, too.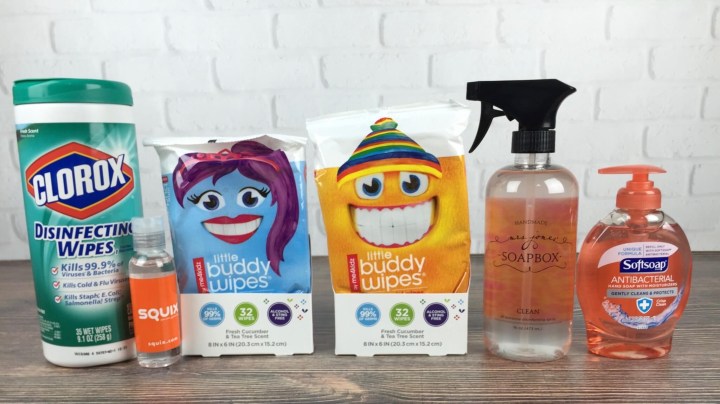 Here's everything in the box! There were 2 freebies this month!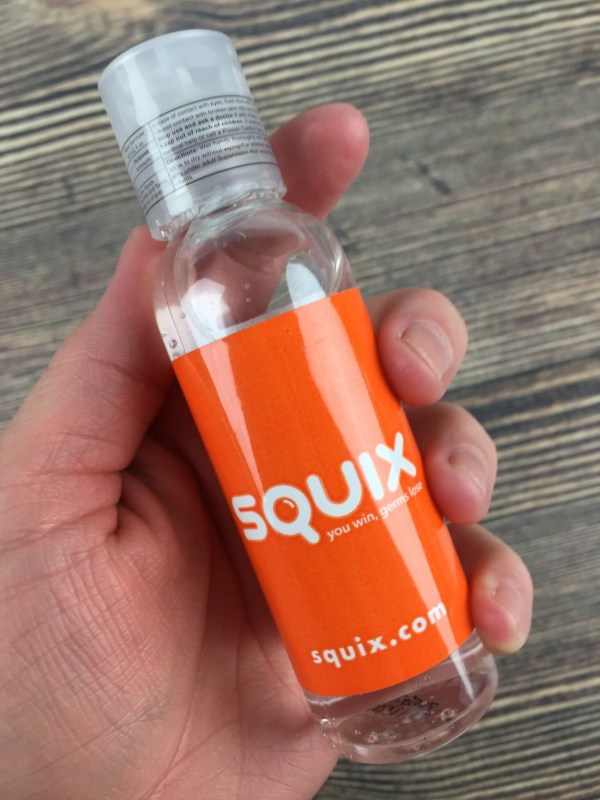 FREE!
SQUIX Hand Sanitizer ($1.98): Squix hand sanitizer is a frequently-appearing free bonus item in their boxes.  It is ethyl alcohol powered, but it doesn't dry out skin as one would expect.  It dries non-sticky and clean, leaving your hands with a smooth, powdery feel.  The bottle is sized for portability and has a push-to-open pop up cap.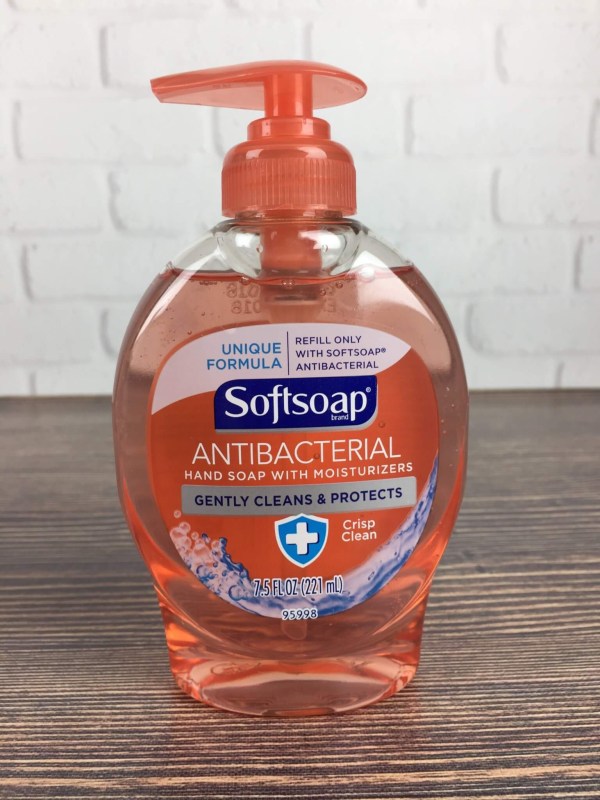 FREE!
Softsoap Antibacterial Liquid Hand Soap ($2.99):  Frequent hand washing is the single most effective method of reducing germ exposure.  With kids heading back to school, prepare to be doing a lot of hand washing.  Softsoap incorporates a moisturizer to help keep your hands from drying out, and it has an antibacterial agent for added protection.  The "Crisp Clean" scent is a traditional, light, soapy fragrance.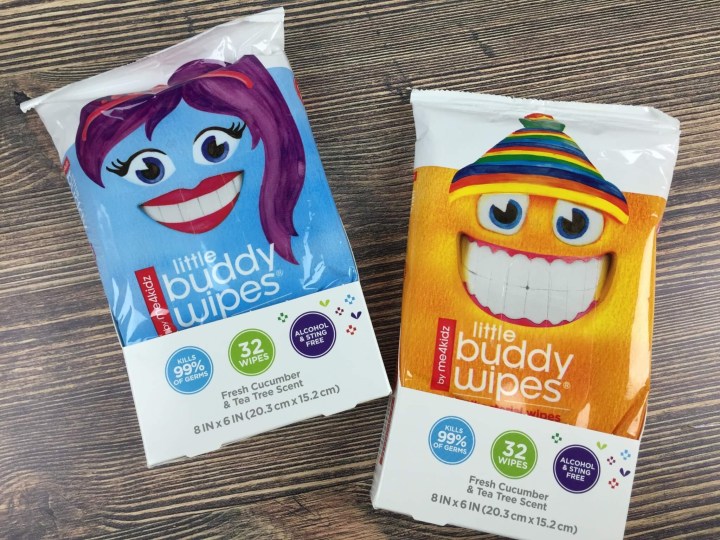 me4kidz Princess Little Buddy Wipes ($2.99):  These wipes are ultra-soft and gentle on skin, but they kill 99% of germs.  The cucumber and tea tree scent is pleasant and slightly medicinal.
me4kidz Orange Little Buddy Wipes ($2.99):  The same alcohol-free wipes as the Princess packaging, but with a different buddy on the package to suit your child's preference.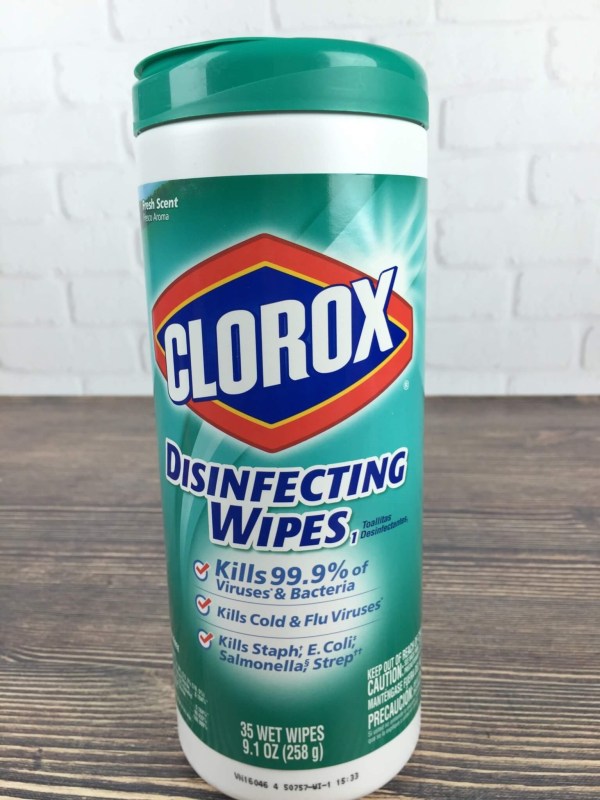 Clorox Disinfecting Wipes ($3.99):  We almost never clean with bleach because it is harsh and kills clothes along with germs.  CLOROX is synonymous with bleach, but these disinfecting wipes pack germ-killing power without using any bleach.  The pre-moistened wipes are super-handy, and one is enough to wipe down our entire counter and sink area.  The container has a floss container style mechanism to allow retrieval of one wipe at a time.  The scent is mild and nothing like bleach, either.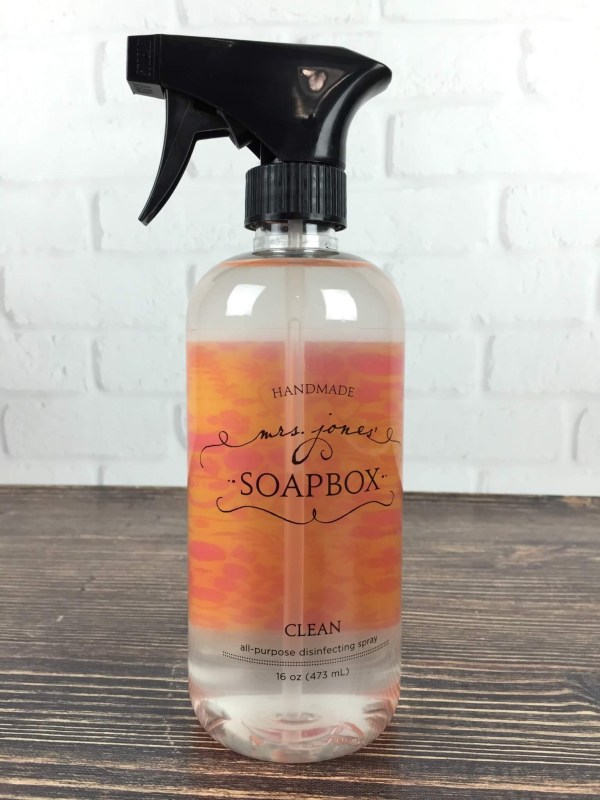 Mrs. Jones Soapbox All-Purpose Disinfecting Spray ($9.99):  This disinfecting spray uses natural cleaning agents to clean surfaces and kill germs.  The ingredients list reads like an anthology of 19th century household cleaners.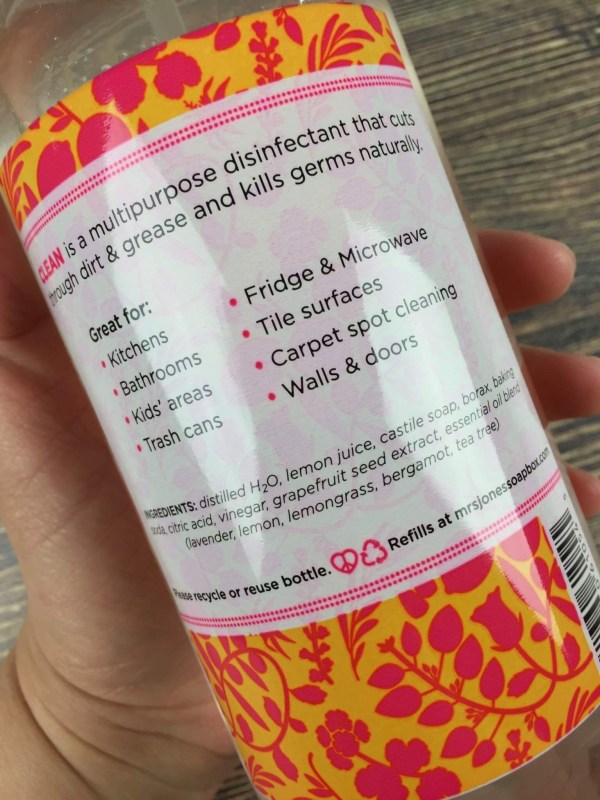 Suitable for most surfaces, the spray has a fresh, botanical fragrance provided by natural plant oils.
Part of mom life is finding (and using!) cleaning and disinfecting products that work for your family. Squix is a great box to help discover what's right for yours. The total value of the box was about $24.93.  You can customize your box so values will depend on your choices, but we were happy with it even when it just matches the total monthly subscription price because of the cool new (and effective) cleaning products we find.  The convenience is a huge value factor as well, as it saves us a ton of time that we'd have to spend shopping and researching potential purchases.
Get your first Squix box free when you use code HelloFreeBox. Just pay $4.95 shipping.
Visit Squix to subscribe or find out more!
The Subscription
:
Squix
The Description
: Send germs packing and discover new and innovative germ-fighting products. Every month get 3 full-sized sanitizing items! Squix will suggest a box but you can choose from 125+ anti-germ products for your home, family, and electronics!
The Price
: $19.93 per month