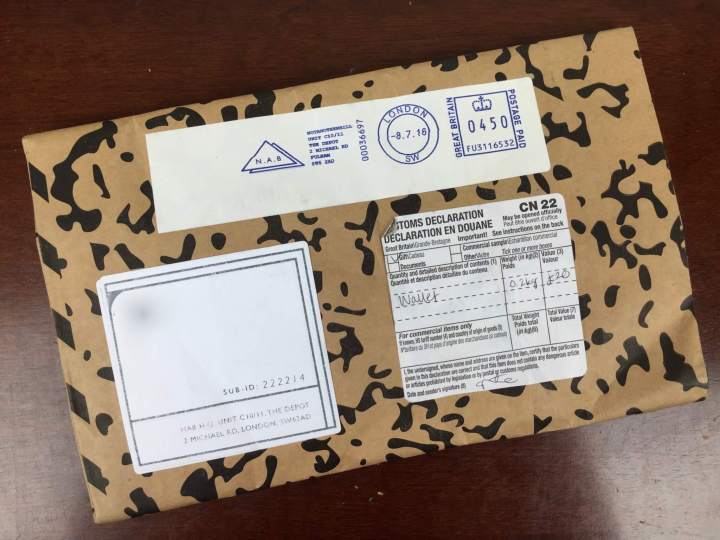 Not Another Bill is a subscription box that brings you surprise gifts every month. For only £24 per month to UK subscribers, £28 per month to European subscribers, and £32 per month to International subscribers, you'll get a surprise present and a personalized letter about the item.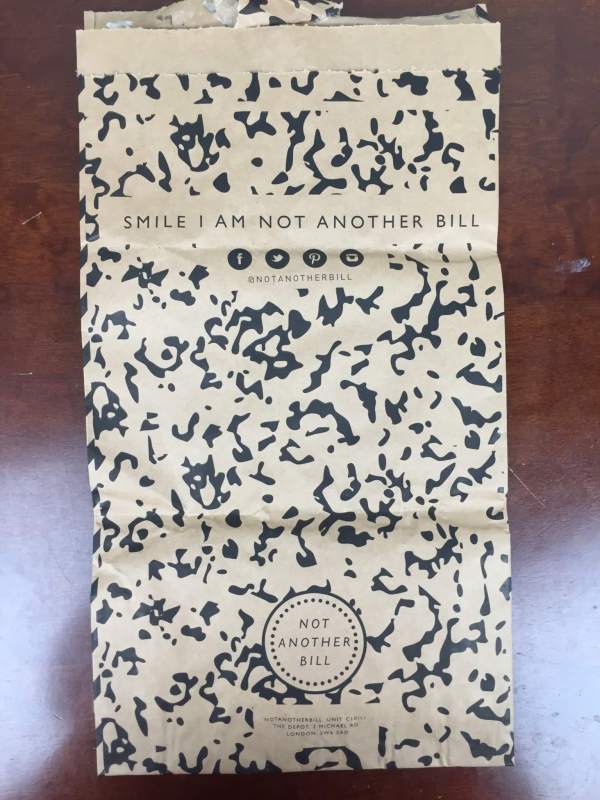 Not Another Bill's motto is to make anyone's letterboxes a more magical place and this envelope definitely brings it.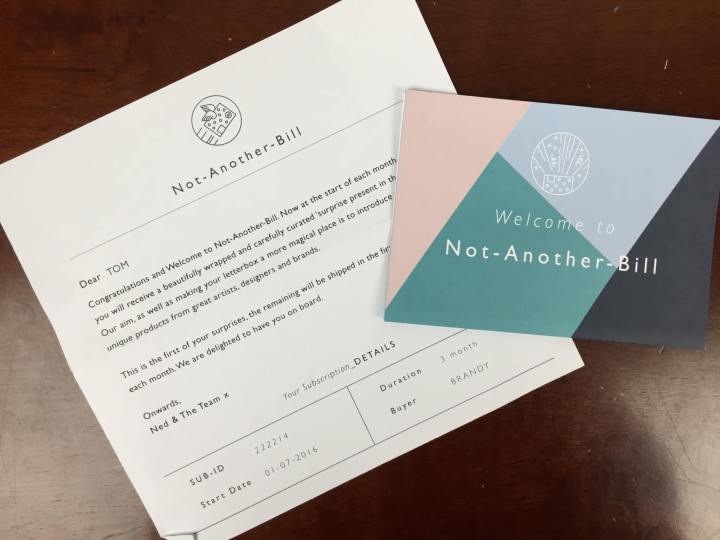 A welcome note and card from the team behind Not Another Bill.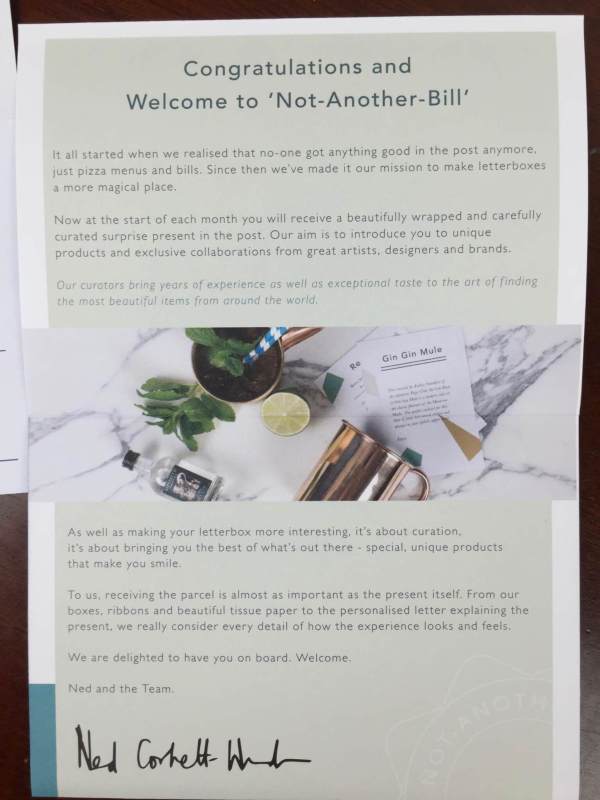 A welcome letter gives you all the info about the subscription.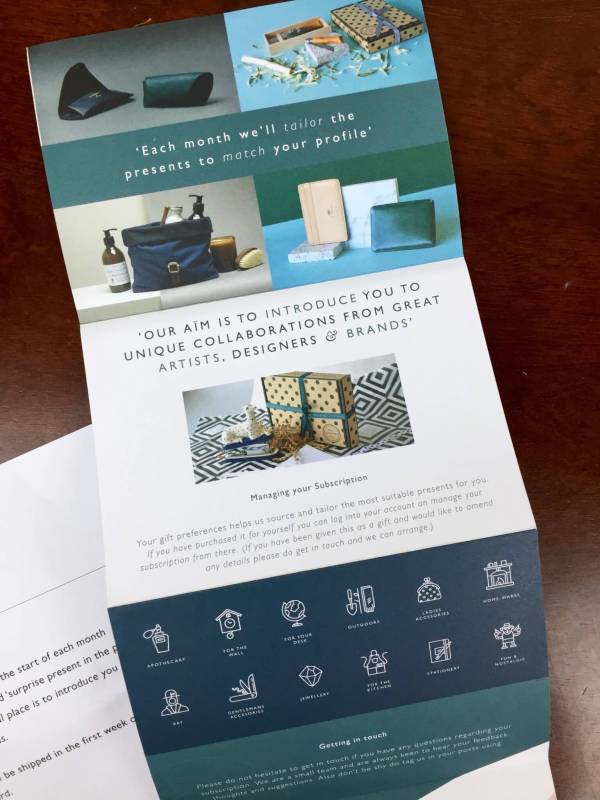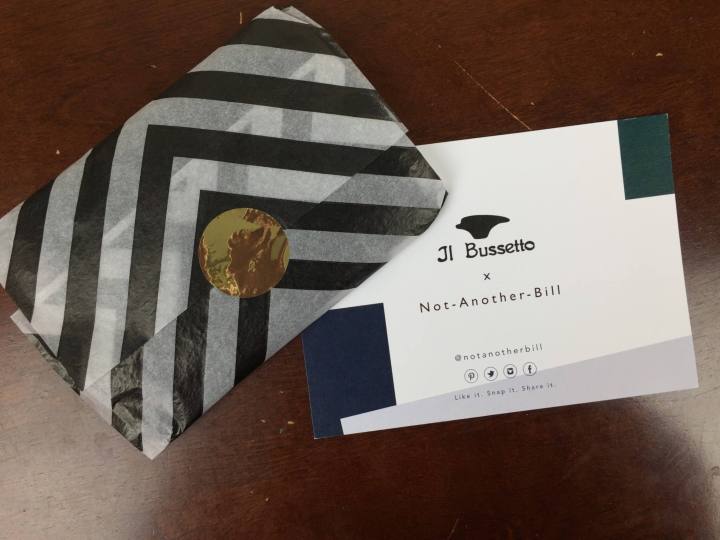 Not Another Bill also introduces different artists every month, and picks your present according to your style profile.
I signed up for this subscription using the above preferences – I thought for a couple, but the package was addressed to my husband.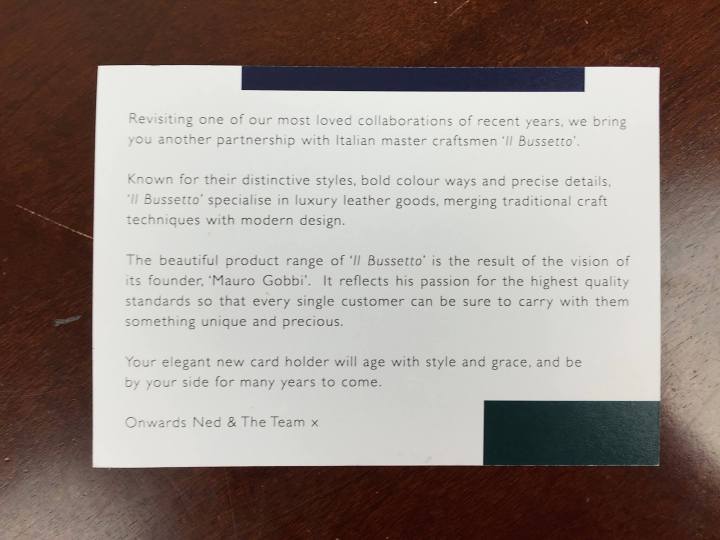 For July, it features Italian master craftmen, "Il Bussetto," who are famous for their luxury leather goods.
Il Bussetto Leather Card Holder: I was surprised to receive this, given that it didn't match a single preference on my list. Nevertheless my husband loved it – it's fine leather and he is trying to assemble a lightweight dad bag (I've really been trying to beat the "put the diapers in a trash bag and carry the around) out of him.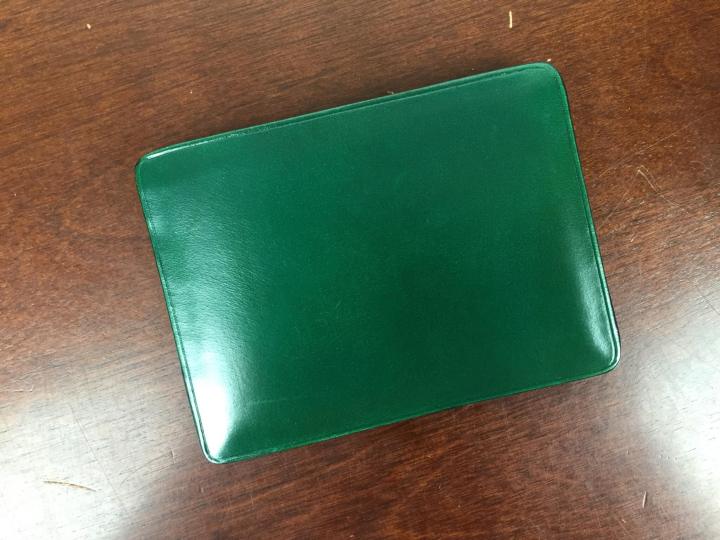 Most importantly the back side was this gorgeous vibrant green – simultaneously reminiscent of an Italian gaming table and Italian racing, all at once. It was really a hit.
You can tell by the emboss that the wallet was constructed exclusively for this subscription. I found a nearly identical case from the same maker for $68. The verdict is still out on this subscription for me. I took advantage of the Brexit-influenced exchange rate to grab a 3 month subscription, I probably should have gone for more, as it's now about $50 per month. You can save £10 on anything £30+ at their shop, including 3+ month subscriptions with this link – but it won't apply to just one month.
What do you think of Not Another Bill?
Visit Not Another Bill to subscribe or find out more!
The Subscription
:
Not Another Bill
The Description
: Each month you will receive a carefully curated & beautifully wrapped surprise present in the post. As well as making your letterbox a more magical place, our aim is to introduce subscribers to exclusive items from great artists, designers and brands. From our boxes, ribbons and beautiful tissue paper to the personalised letter explaining about the present, we really consider how the whole experience looks and feels.
The Price
: Only £24 per month (free shipping) to UK subscribers, £28 per month (free shipping) to European subscribers, and £32 per month (free shipping) to International subscribers.