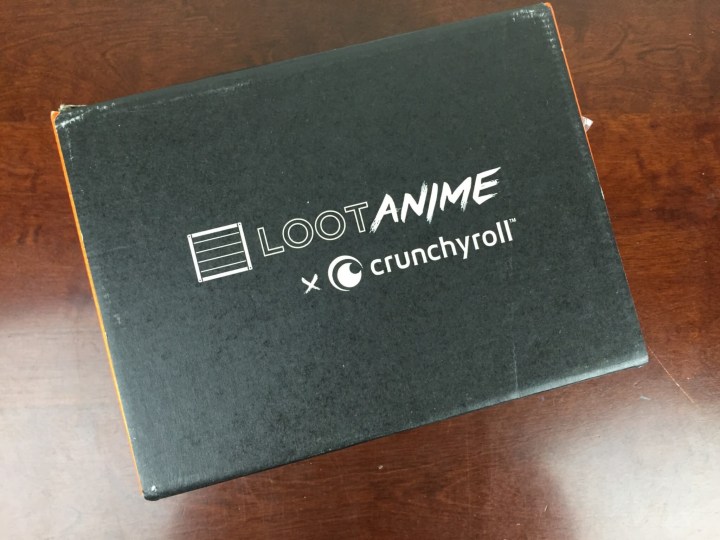 Loot Anime is a monthly subscription box from Loot Crate, just for Anime and Manga fans! Every month you'll get $60 worth of figures, collectibles, manga, apparel, accessories and more.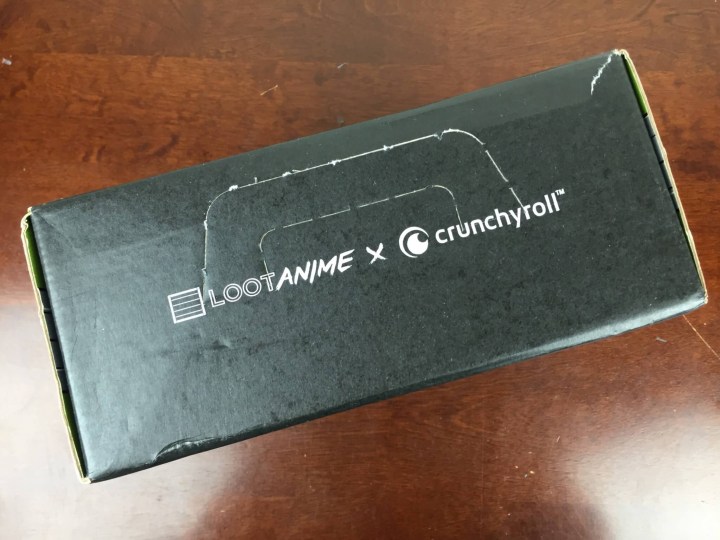 In celebration of their new partnership with Crunchyroll, Loot Anime's theme of the month is SQUADRON. This pairing of two fantastic names in the anime community means better access and discounts for all otaku alike. When you link your paid Crunchyroll account with your Loot Anime account you will save $5 every month!
I love how well designed Loot Crate Boxes are! Even the inside of the box looks amazing!
The information card shows a list of all the Anime goodies in this box.
Everything in the July 2016 SQUADRON crate!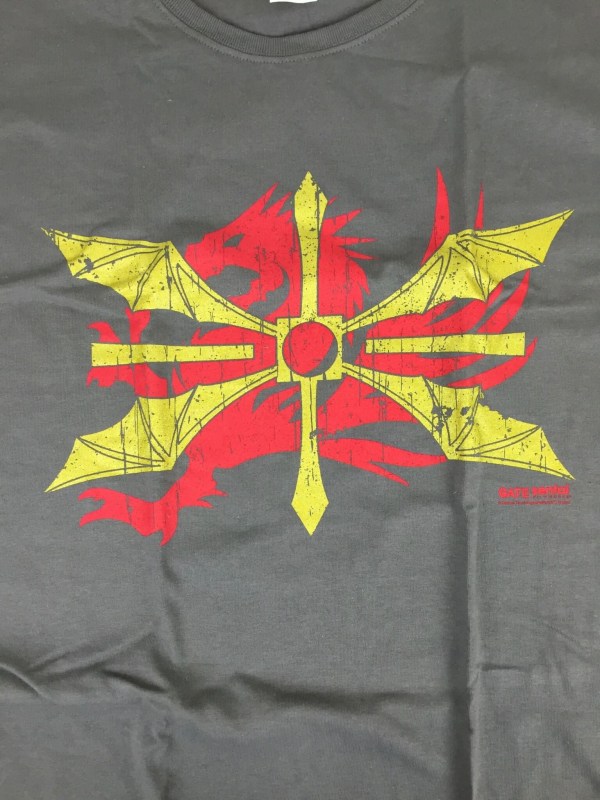 A Crowded Coop GATE Tee
Always a favorite to any anime fan, a t-shirt is LA's first item. The gray Gildan brand shirt sports the  imperial flag of the Empire from Takumi Yanai's Gate manga. Chaos ensues in modern day Tokyo when  a mysterious gate opens up in the middle of the city and attacking soldiers from another world pour  forth. They are quickly repelled by Japan's superior technology, and the rest of the manga deals with  the interactions between our world and the one on the other side of the gate known as the Empire.  The shirt is good quality and true to size. The print has an intentional aged look and the gold color has a  sparkly sheen to it.
Seven Seas Arpeggio of Blue Steel Manga Vol. 1
A future Earth, devastated by global warming and rising sea levels to the point where dry land is all but  gone, is further threatened by a fleet of sentient warships that appear mysteriously and block all travel  via sea and air. The Fleet of Fog, as they are called, further try to establish their hold by creating  humanoid avatars as a means to promote self-cultivation and as a way to counter humanities' ability to  reason and to think creatively. Blue Steel is a small group of privateers and are humanity's greatest  hope; sporting a submarine from the Fleet of Fog itself and an avatar that has defected to the side of  humanity.
The manga has a Loot Anime exclusive cover and beautiful artwork. Yay for books!!!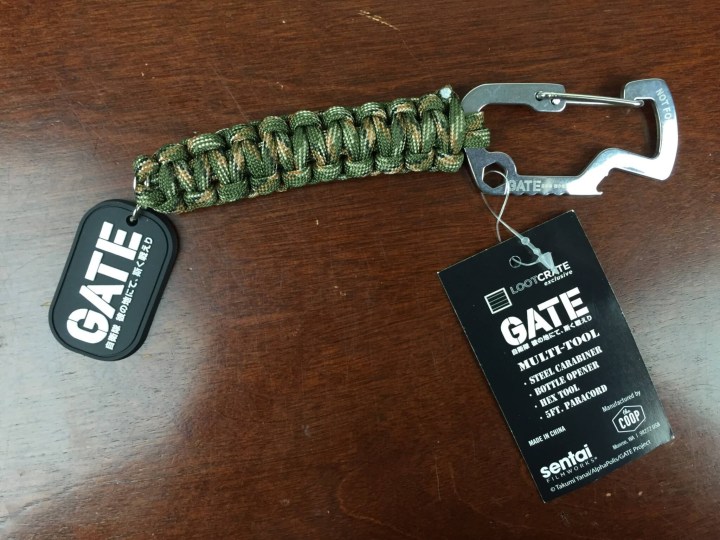 A Crowded Coop GATE Multi-Tool Carabiner
Our next item is a handy tool that any soldier stationed on the other side of the Gate would be happy to  have. This sturdy accessory begins with a steel carabiner which incorporates a bottle opener and a hex  tool. Attached to this is five feet of strong, camouflaged para cord neatly braided into a portable length.  Dangling at the very end is a Gate manga charm. The clasp on my carabiner is very strong and will not  come open easily when shoved in a pocket or bag.
Loot Anime Labs SQUADRON Phone Charm
This box's charm is made to look like dog tags. Cleaver design gives them the appearance of being two  pieces, however it is one solid shape. The lettering on it gives your agent number, Loot Anime, and the  month and year of the box.
Bioworld Anti-Magic Academy Scarf
A squad of misfits polices all things magical in the manga, Anti-Magic Academy: the 35th Test Platoon.  Nikaido Mari's magic is ancient and powerful, making her stand out just as much as her iconic scarf does. Pointed ends give the scarf an almost banner shape and the colors are pale like the original.
The  material isn't thick, but it isn't cheap either and white stitching is prominent at either end. It is a pretty  nice item!
BANDAI Assault Kingdom Gundam Figure
Our next item is a random Gundam Assult Kingdom figure. Our box contained the MK-II figure from the  Universal Century timeline of the Gundam franchise.
The figure is very detailed with many moveable  joints allowing for expressive poses. Caution is recommended around kids as there are very small parts that are easily dislodged.
Have you tried Loot Anime? What did you think about the SQUADRON crate? Save 15% on any subscription plan when you use this link and coupon code HELLOSUBSCRIPTION15.  HELLOSUBSCRIPTION.The box cut-off is on the 27th – see Loot Anime spoilers here!
Visit Loot Anime to subscribe or find out more!
The Subscription
:
Loot Anime
The Description
: Loot Anime is a monthly mystery bundle of figures, collectibles, manga, apparel, accessories and more from some of your favorite anime and manga series with a new theme every month! $60+ value in every crate! From Loot Crate!
The Price
: $29.95 per month