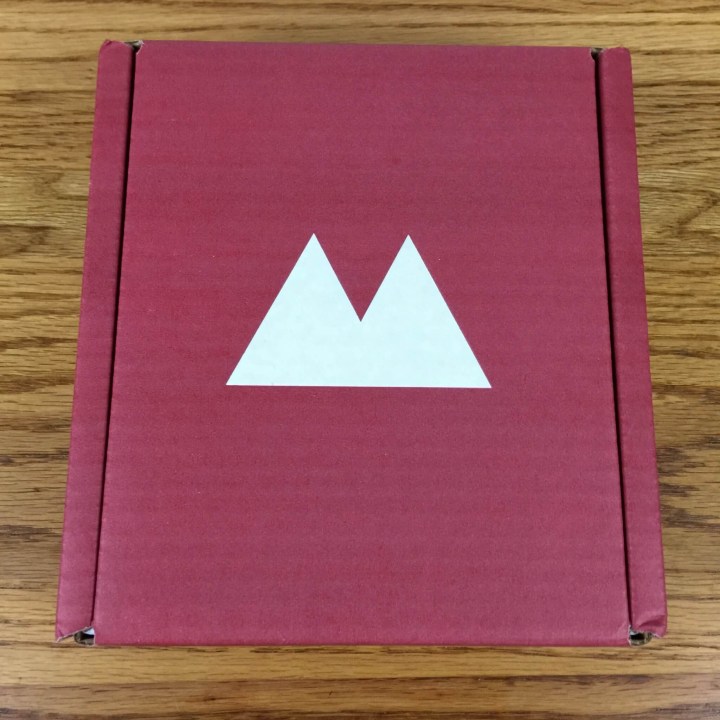 Fuego Box is a monthly hot sauce subscription box that brings the heat without being extreme, focusing instead on the flavors (while still of course being hot – just without added heat extracts and the like).  They search out the best flavors to go with every type of food and discover new artisan hot sauce makers to bring to your door. Your first monthly box will be an introductory box (see our review of the Fuego Box intro box), with a tasting journal and two favorite hot sauces from Fuego Box.  Subsequent boxes include 3 full-sized artisan-made hot sauces like this box.
Fuego Box has pretty cool packaging that is efficiently and specifically designed for shipping sauce and is in a cushioned pack.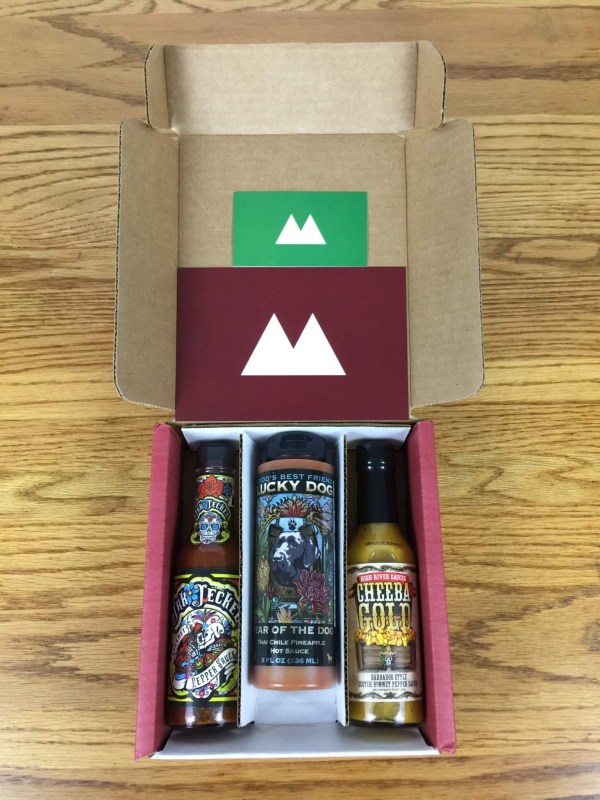 The card on the inside of the box has a bold Fuego logo, in case you missed it on the lid.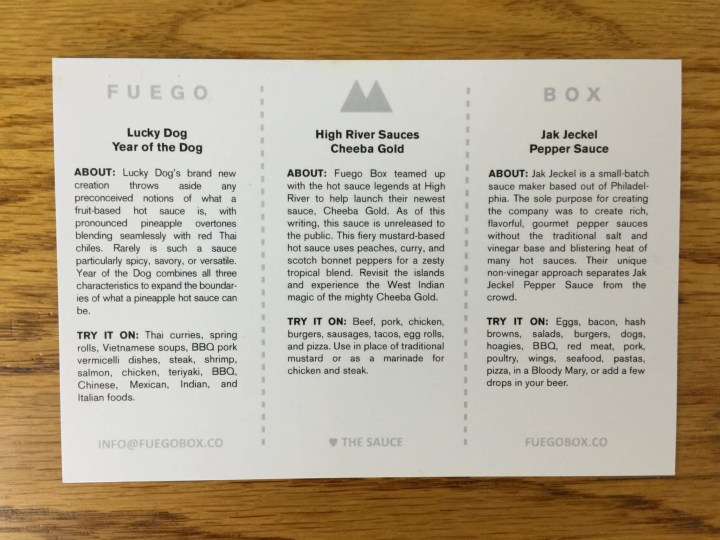 The information card gives the details on each product – the flavors, the peppers, and where it was crafted.  The card also gives food pairings for each sauce.  I thought this selection was awesome — each sauce had a distinct flavor, but each could work for many similar dishes.
Everything in our box this month!
High River Sauces Cheeba Gold – $6.99:  This is a mustard based sauce but it had a bit more sweetness than I had hoped.  I'm sure with the right meal, it would be much better.  I'm looking forward to using the notes from the Description Card as it suggests, "Use in in place of traditional mustard or as a marinade for chicken or steak."  The sauce does have a sunny color so it could really make the presentation of your meal stand out if spread on top of your entree.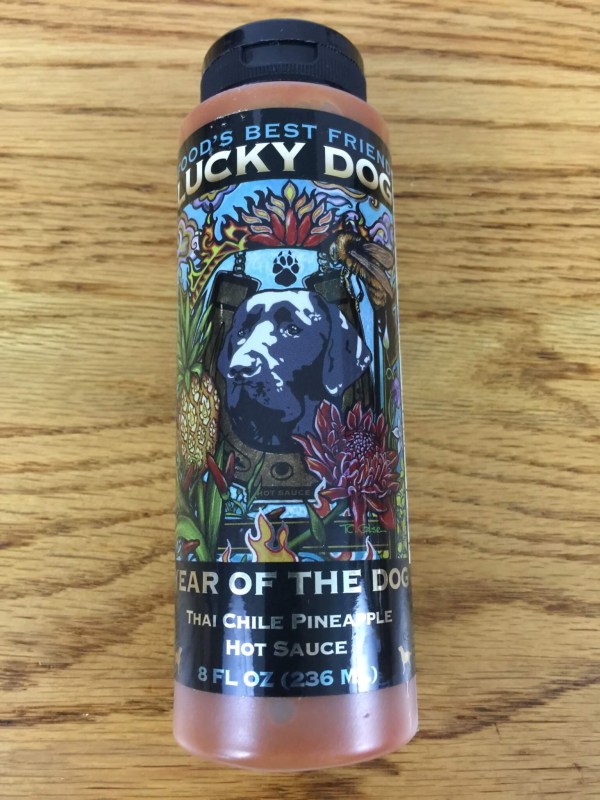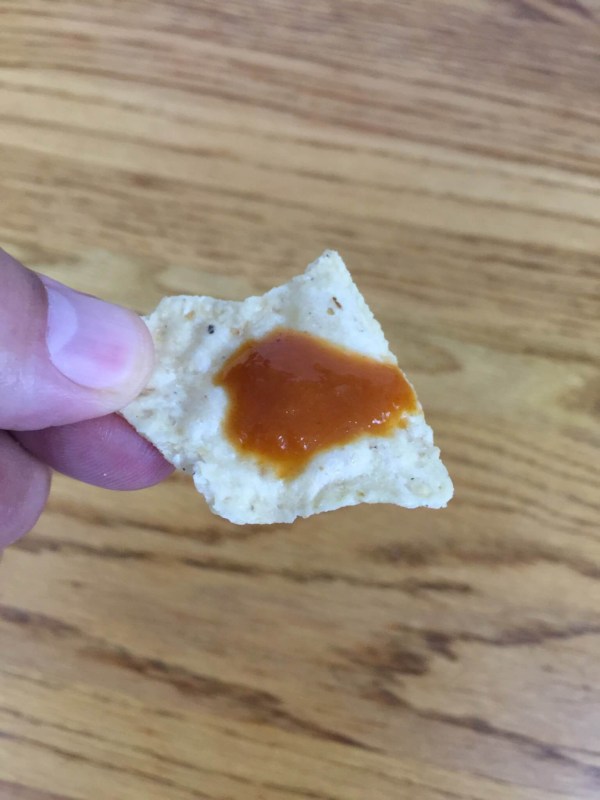 Lucky Dog Year of the Dog – $8.99:  Year of the Dog was much spicier than I thought it would be.  The pineapple shows up a bit at the end and makes for a nice touch.  This is going to be a fun sauce to experiment with many different foods.  BBQ pork is the meat that stands out the most when thinking about where I really want to experience the flavor of this sauce.
Jack Jeckel Pepper Sauce – $7.99.  This sauce is a non-vinegar based concoction.  This tastes more like a barbecue sauce more-so than a more traditional hot sauce.  That said, it was still my favorite of the bunch.  smoky flavor with plenty of heat to kick up the flavor of your meal.  There are lots of suggestions on the Description Card but, for me, this is most definitely going on a meat that has been grilled or has been in the crock-pot.  The first thing I thought of was grilled chicken put I also think it would be great over a brisket.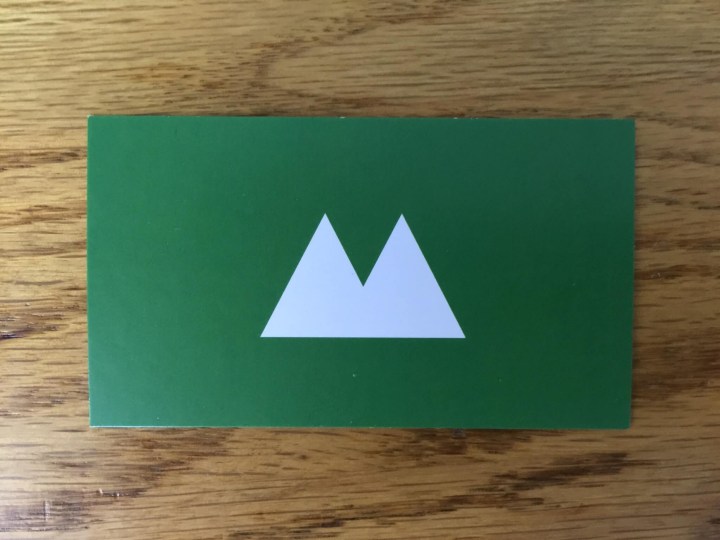 This is new this month! This little card has $5 worth of savings for club members.  It's on the other side of this card.  Fuego Box brings awesome sauces and even helps you save money.  What more can you ask for?
Fuego Box remains one of the best ways have excellent sauces delivered to your home.  The price is on par with specialty shops and vendors (the only other place you'd find this variety of high-grade sauce).
Have you tried Fuego Box? Use coupon code AMIGOS to save $10 on your first box!
Visit Fuego Box to subscribe or find out more!
The Subscription
:
Fuego Box
The Description
: Fuego Box is a hot sauce of the month club focused on craft and small-batch hot sauces. They search for perfect artisanal sauces you've probably never heard of. They avoid insane heat, gimmicky labeling, and extract-based sauces, focusing on dynamic flavor accompanied by the appropriate amount of heat. A hot sauce club for people who love food. Get 3 hot sauces per month or per quarter, or opt for just one hot sauce every month.
The Price
: $29.95 per month or per quarter with free shipping, or $12.95 per month + $5 shipping for one sauce per month.