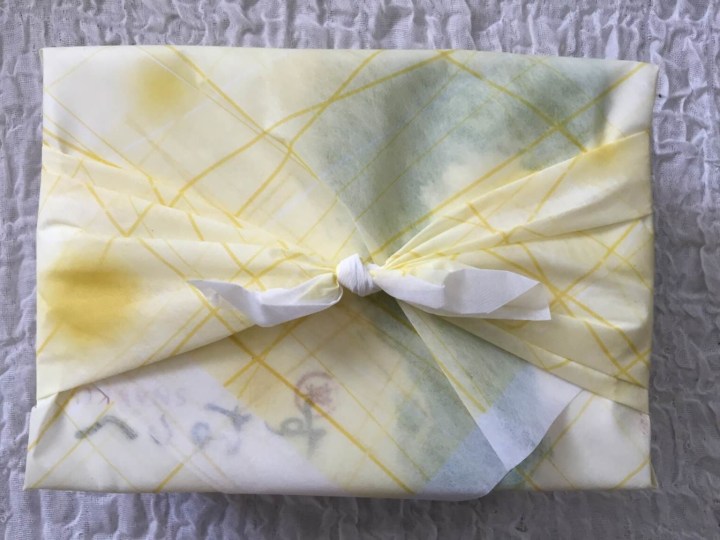 Snakku is the prettiest treat box you will probably ever open. With a focus on more traditional Japanese snacks and treats instead of the widely-known variety, this box always so much fun to open.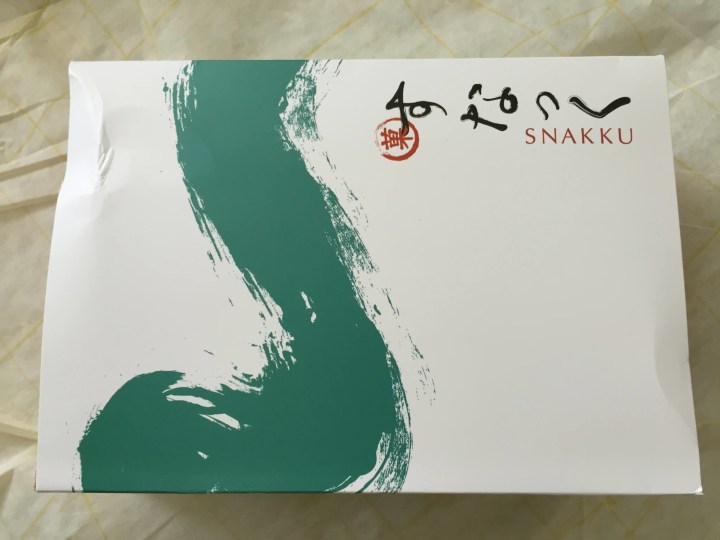 My May box arrived in a beautiful yellow furoshiki! It's made of cloth but it's so pretty. Untying the cloth reveals the inner cardboard box.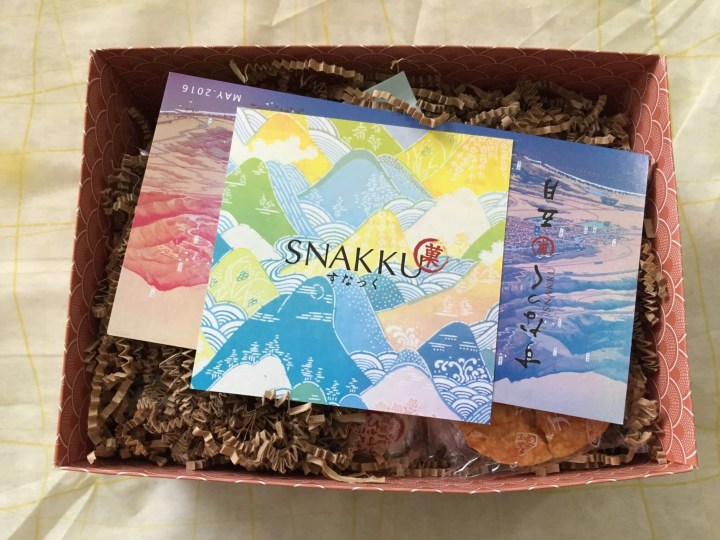 The artwork featured on the printed materials is so beautiful. There is a standard information card outlining the items included, and I was also sent a hand-written note of thanks as well.
Previously the information cards were vertically laid out, but this month's is a landscape painting of the mountains and towns. I love it.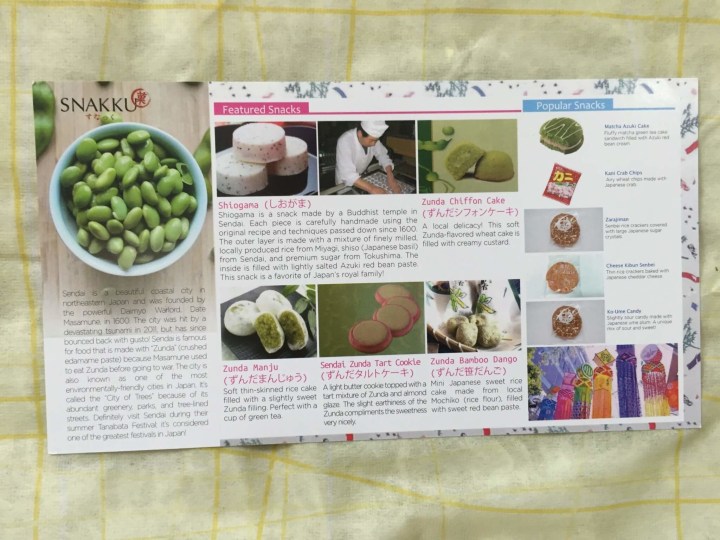 May's box centers on Sendei, a coastal city in southwest Japan. They were hit by the tsunami back in 2011, but have since rebuilt and are flourishing once again. Sendei is famous for their Zunda, which is crushed edamame paste. (Valerie's Japanese lesson of the day: eda = soy, mame = bean. If you say 'edamame beans' like my mom does, you're saying soybean beans!) I love edamame beans so I'm excited to dive in!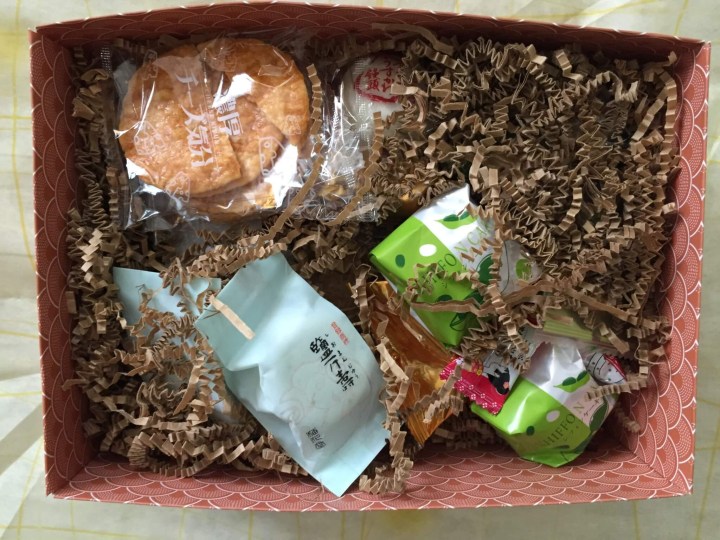 Layers upon layers of snacks! I love how Snakku always sends doubles of everything! I typically try one of everything, and then either indulge in the other or take my less-liked doubles in to share with my friends.
Shiogama: It's so hard to describe the texture of this! You can bite through it, but it's very dense. The outside tastes faintly sugary — it has Japanese basil in it, but I don't really taste anything like that. The inside is red bean paste, which is lightly salted. I really liked this — the combo of salty and sweet always works for me.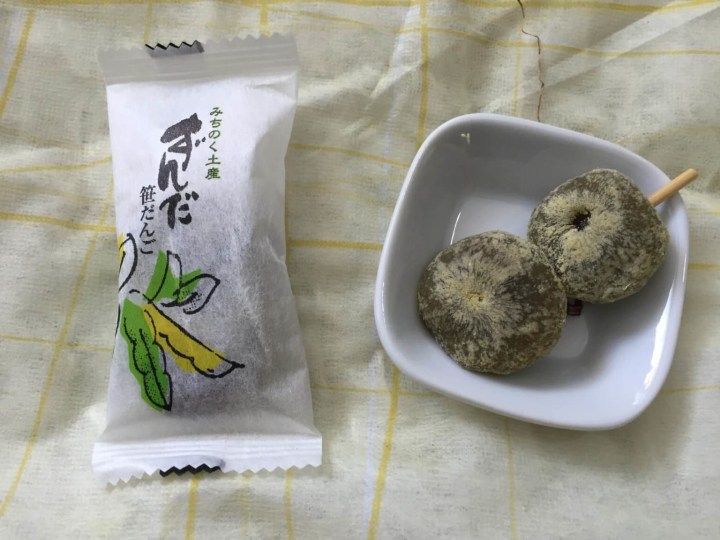 Zunda Bamboo Dango Mini sweet rice cakes served on a wooden skewer! The rice flour is flavoured with dango, and the inside is sweet red bean paste. I thought these were pretty good — the zunda was a subtle green flavour.
Zunda Manju More rice cakes! These have a zunda filling, and were a much more strong flavour. These weren't my favourite, but they were okay.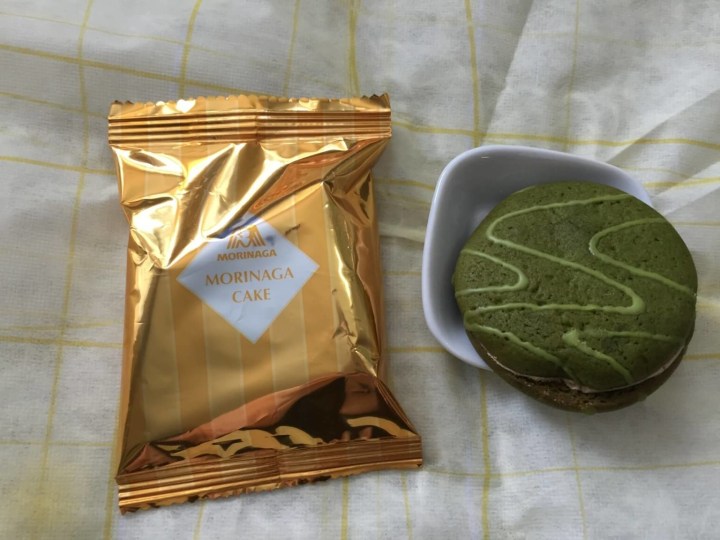 Matcha Azuki Cake These are green tea cake with red bean paste cream. I didn't really enjoy this — the green tea was very strong, and the red bean paste didn't work well as a cream texture for me personally.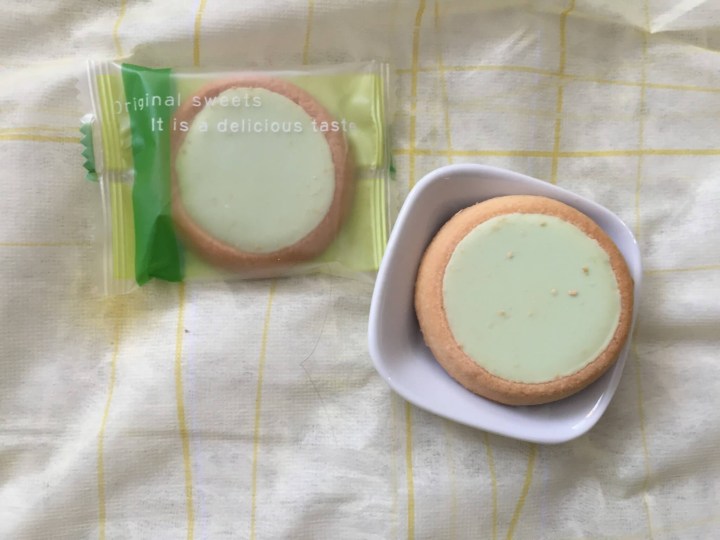 Zunda Tart Cookie OMG these were by far my favourite thing in the box! The cookie is buttery and cripsy, and the cream is zunda and almond. Love it.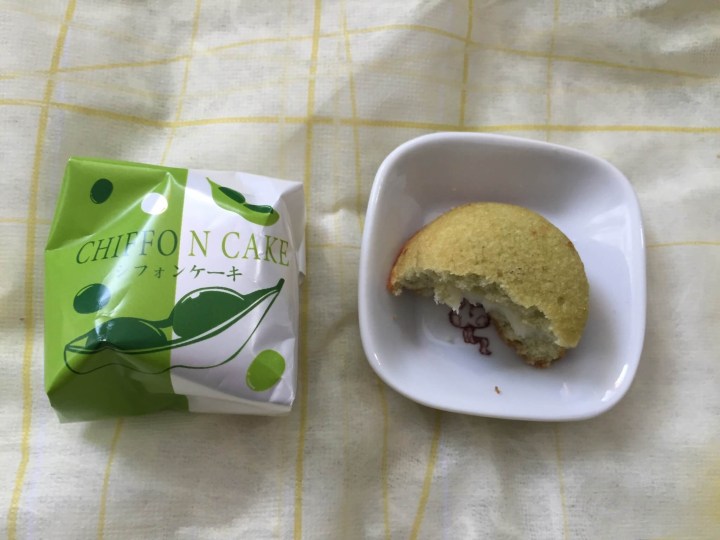 Zunda Chiffon Cake This was so light and fluffy! I wasn't sure whether I'd like this after the other cake, but I really enjoyed this. The zunda flavour is mild, and there's custard in the middle which was sweet.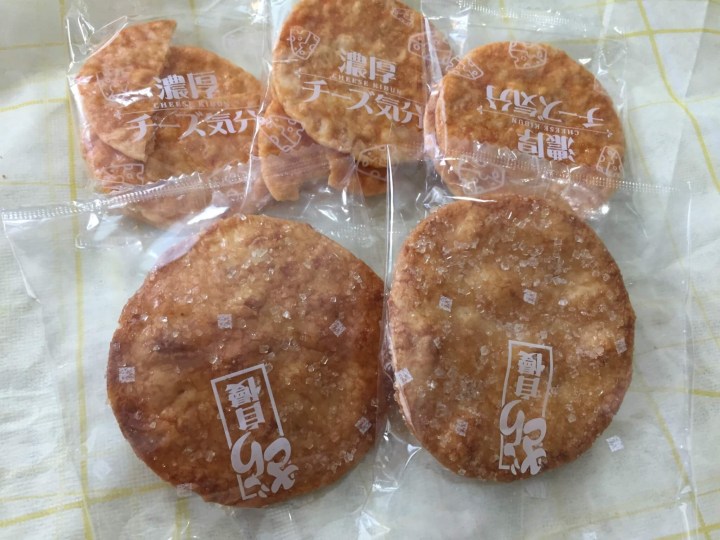 So many senbei — my favourite!
Cheese Kibun Senbei These are the smaller crackers on the top row. They are awesome — no fake/processed cheese taste here! Just really good rich cheese flavouring baked right into the crackers.
Zarajiman The larger crackers are sprinkled with big sugar crystals! I really liked these as well.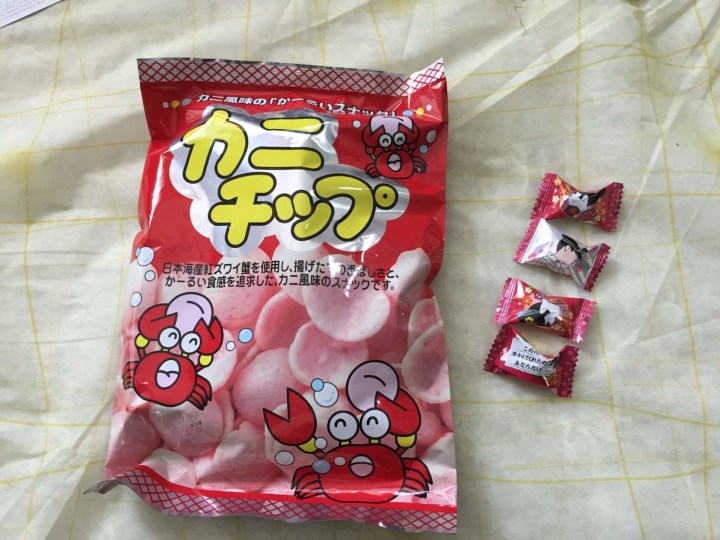 Kani Crab Chips I'm too chicken to try these! I love seafood but I'm usually not a fan of seafood flavoured snacks.
Ko-Uma Candy I've had these before and I love them! Anything umeboshi flavoured is an instant win for me — they're sour and sweet at the same time.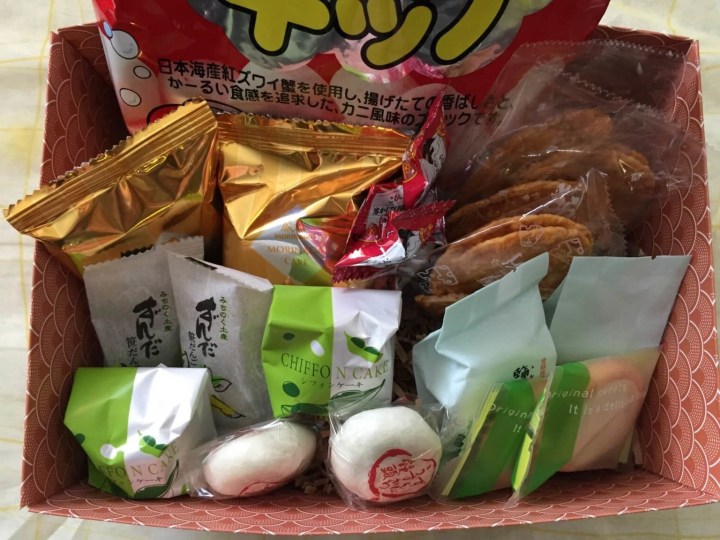 One of my favourite things about Snakku is that they send doubles of absolutely everything — if I don't like something, I have another to share with a more adventurous friend– my coworker is on cloud nine with all of the Japanese treats I've been bringing him! I didn't love everything but I liked trying different things!
Save 5% on your subscription! Use coupon code HELLOSUB.
Visit Snakku to subscribe or find out more!
The Subscription
:
Snakku
The Description
: Get a collection of hand-picked snacks that you can only find in Japan, along with a selection of familiar & delicious Japanese snacks delivered every month.
The Price
: $38.95 per month. Free Shipping to US, $5 shipping to Canada, $15 everywhere else.