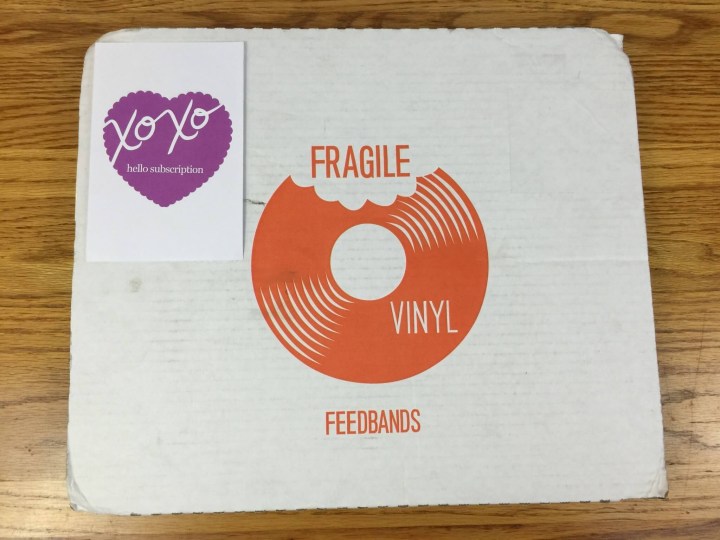 Feedbands delivers music to you every month in vinyl and digital download.  Your collection will grow with limited edition records you cannot get anywhere else.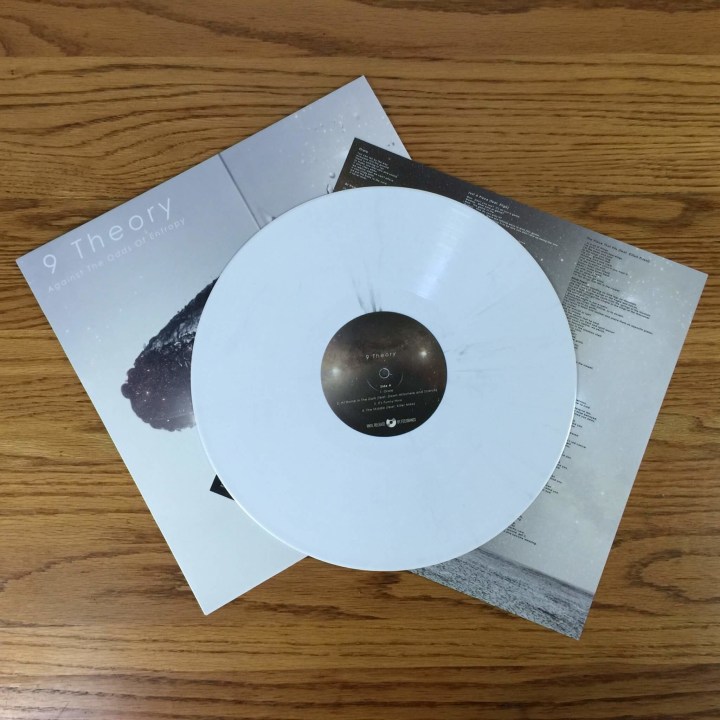 Music and more!  This is what comes in this month's box.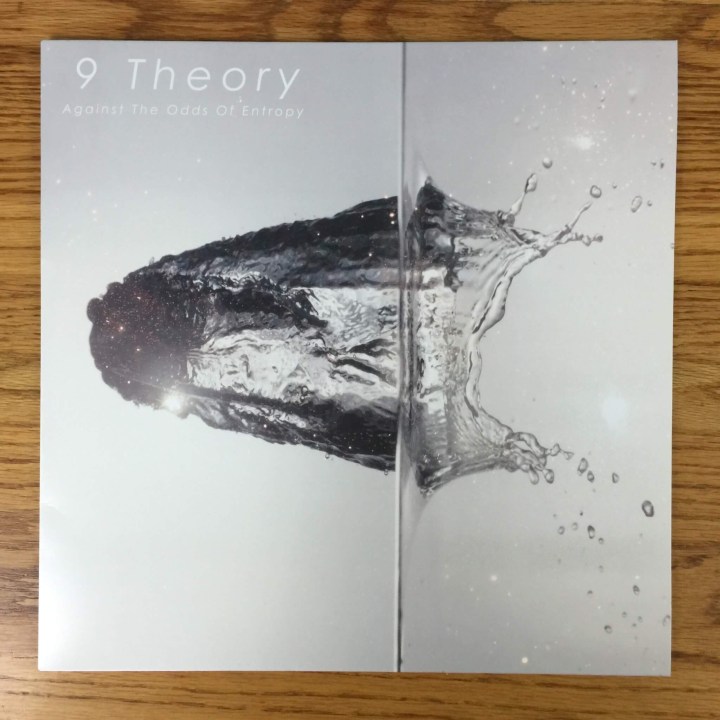 A Shelter In the Desert is the featured band this month on Feedbands. The album art is definitely very artistic!
This album provides easy listening from an incredibly talented group.  You can play 9 Theory for multiple occasions.  This band makes great music for relaxing and decompressing from the day.  I was basically sold once I saw that Killer Mike and Killah Priest each had a song that featured their talents.  The Feedbands website describes 9 Theory's music style as indie-tronica, chill, hip-hop, downtempo.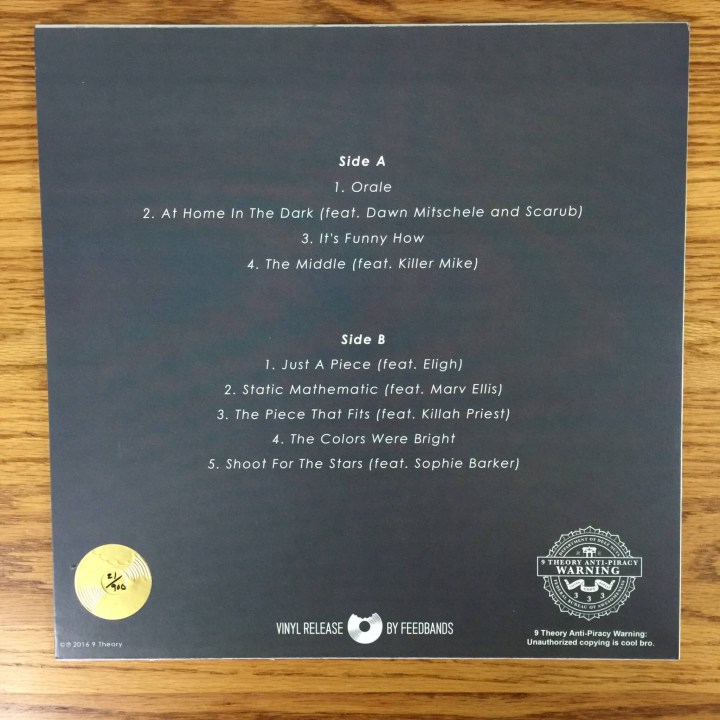 9 Theory's album is named "Against the Odds of Entropy."  This is part of a limited numbered release but you can listen to the tunes on Feedbands.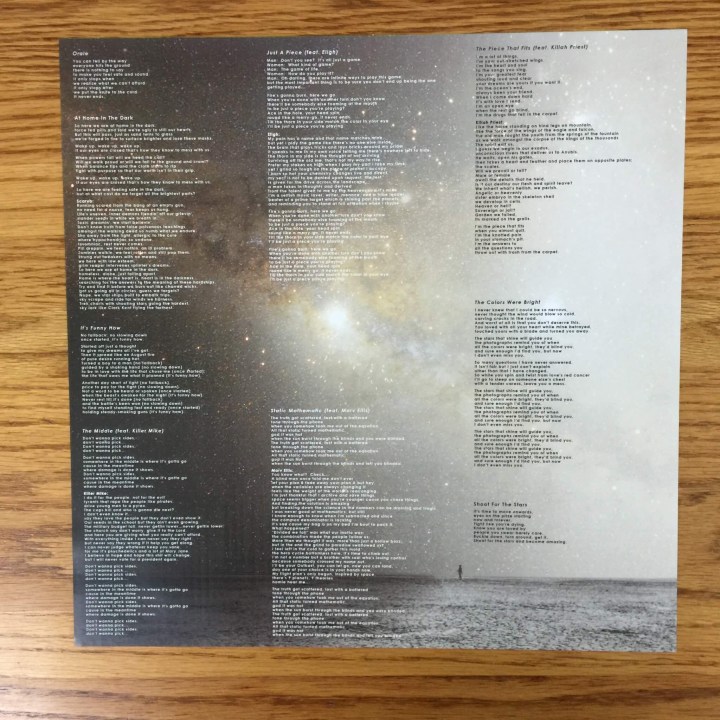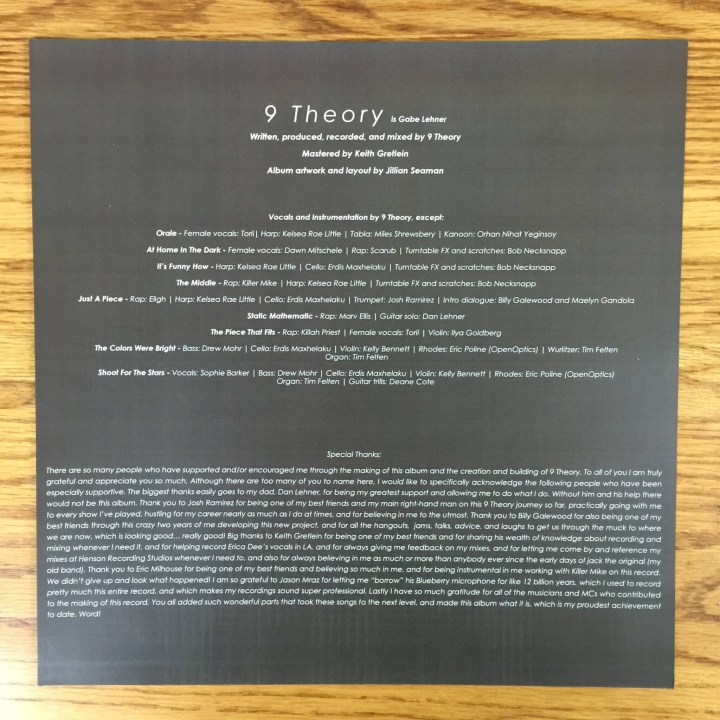 The album insert has a song list, the musicians on for each song and lyrics.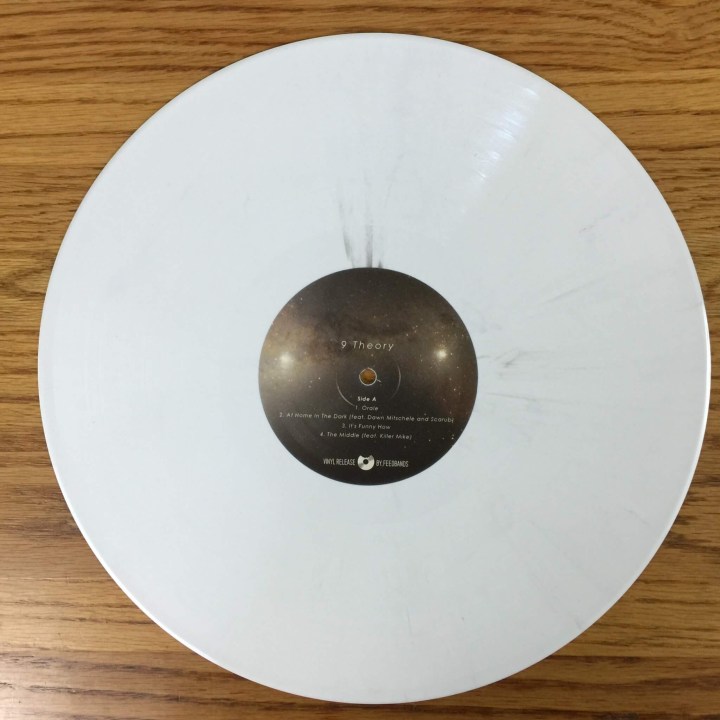 The record showed up, protected well and with no warping.  Feedbands packages their music very well.  I enjoy the fact that Feedbands offers up specialized color to their records.  9 Theory gets white vinyl with a bit of color that appears to bleed from the middle label.  I felt like that was a  clever touch.  Who says that vinyl records are outdated?
There is usually a letter from the curator included but not this month.  The website does a nice job explaining the album and I have included an excerpt here:
9 Theory is the solo project of eclectic producer, singer/songwriter, and recording/mixing engineer, Gabe Lehner, who has been passionately focused on creating music for over 16 years, perhaps most notably with the past projects Inspired Flight and Metrofique. With a love for learning guitar and writing songs that slowly evolved into an obsession with producing, recording, and making beats, Gabe has come into his own as a renowned producer with a knack for effectively blending different genres of electronic, indie rock, and hip-hop into an original, unique sound, and has become an impressive remix artist as well. He has also come into his own as an experienced and charismatic performer playing hundreds of live shows; performing at music festivals such as Coachella, Lightning In A Bottle, Camp Bisco, Electric Forest, What The Festival?!, Re:Generation; and opening for major artists including Thievery Corporation, Bonobo, STS9, Beats Antique, Emancipator, Wax Tailor, Blockhead, and Sage Francis. The culmination of Gabe's 16-year journey has led to the birth of his first solo project, 9 Theory, which combines many different genres into a beat-heavy electronic sound with flavors of hip-hop and indie rock that has been compared to acts like Gorillaz, Radiohead, Postal Service, and DJ Krush. Although 9 Theory is based around Gabe's own production and songwriting it also involves numerous collaborations and featured guests, including female vocalists and MC's both on the recorded music and in the live show. While working constantly on his own music, Gabe as 9 Theory has also been collaborating on other projects with various artists including Amp Live, Grouch & Eligh, and Black Knights, and has done official remixes for such artists as Jason Mraz, Emancipator, Zion I, and Beats Antique. 9 Theory's debut album features collaborations with MCs Killer Mike of Run The Jewels, Killah Priest of Wu-Tang, Eligh and Scarub of Living Legends, Marv Ellis, and female vocalists Sophie Barker of Zero 7, Dawn Mitschele, and Erica Dee.
Feedbands is a fantastic service!  The vinyl arrives at your home in incredible condition and it's really great to get limited edition music. What did you think about Feedbands' selection this month?
Visit Feedbands to subscribe or find out more!
The Subscription
:
Feedbands
The Description
: Get a killer record delivered to your door each month. Crowdsourced subscription vinyl.
The Price
: $25.00 per month