The bright blue box means something awesome has arrived – ComicBoxer! This month we received some really cool first issues plus variant covers for different books.
ComicBoxer is a monthly comic book subscription box for comic collectors.  Every month you'll receive 5-7 comics ranging from hot new releases, variant covers, #1 issues and more from top publishers. ComicBoxer mystery boxes are for adult collectors and readers and may contain comics with mature situations, violence, and explicit language. ComicBoxer works with publishers like DC Comics, Marvel Comics, Image Comics, Boom Studios, IDW, Dynamite, Dark Horse, and Oni Press to bring you fresh new comics monthly.
FYI, ComicBoxer also offers ComicBoxer Kids – see our ComicBoxer Kids review here!
Comic Boxer gives a nice variety of comic books.  All but one were bagged and boarded and then bagged together with a sheet of paper describing each book.

Civil War II #1 – Marvel Comics – Free Comic Book Day Edition.  This was the only book not bagged and boarded and I'm not upset.  It was put into the box carefully and is in great condition.  Plus, it's a free book.  Marvel Comics is getting you ready for their big summer of 2016 event, Civil War II.  You can read my review of the entire book here.

Empress #1 – Marvel ICON Comics $3.99.  Mark Millar writes this tale of of a woman trying to escape from her husband who happens to be a tyrannical ruler.  Stuart Immonen is the extraordinary artist for this book.  Two superstars working on a book is generally a nice recipe for creator owned properties.  You may also read the full review here.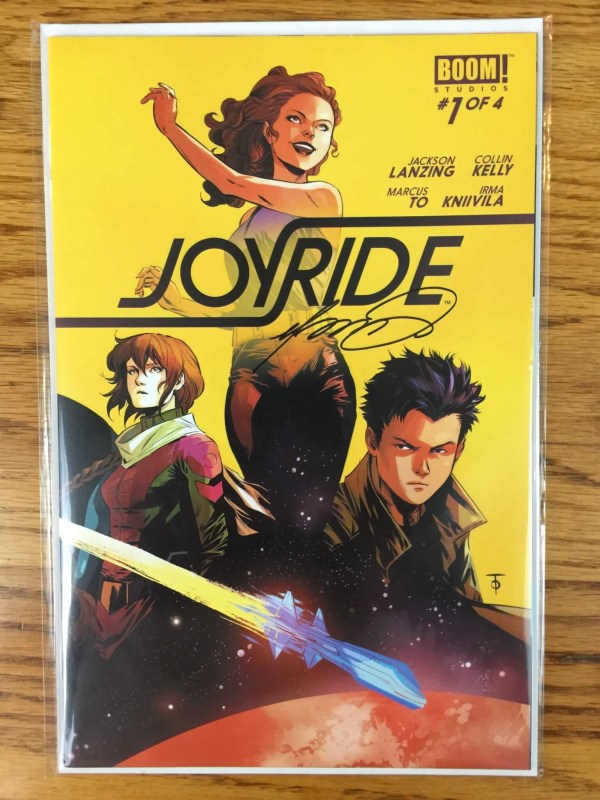 Joyride #1 BOOM! Studios – $3.99.  A futuristic tale from Jackson Lanzing, Collin Kelly, Marcus To and Irma Kniivila.  The issue of Joyride is the first in a four part mini-series.  To make it even cooler, it's autographed by artist Marcus To and includes a certificate of authenticity.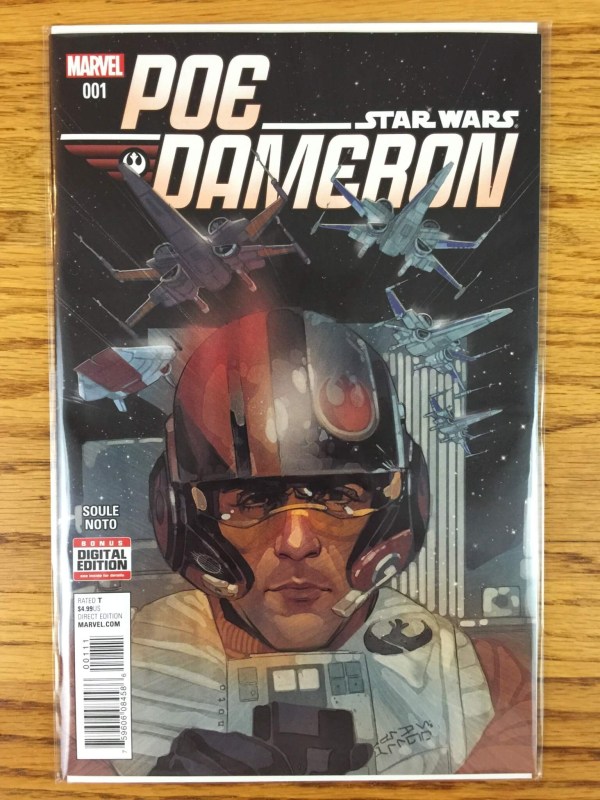 Poe Dameron #1 – Marvel Comics – $4.99.  Just so you know, Marvel is knocking it out of the park with their Star Wars comic books.  I've been reading Star Wars and Darth Vader which take place between the films A New Hope and The Empire Strikes Back.  I was super excited when I heard Poe Dameron was getting his own mini-series.  Poe's story takes place just before The Force Awakens.  He and BB-8 are on a mission to find the man who may have the map to Luke Skywalker…these are the events right before The Force Awakens!  You can read my review of the book here.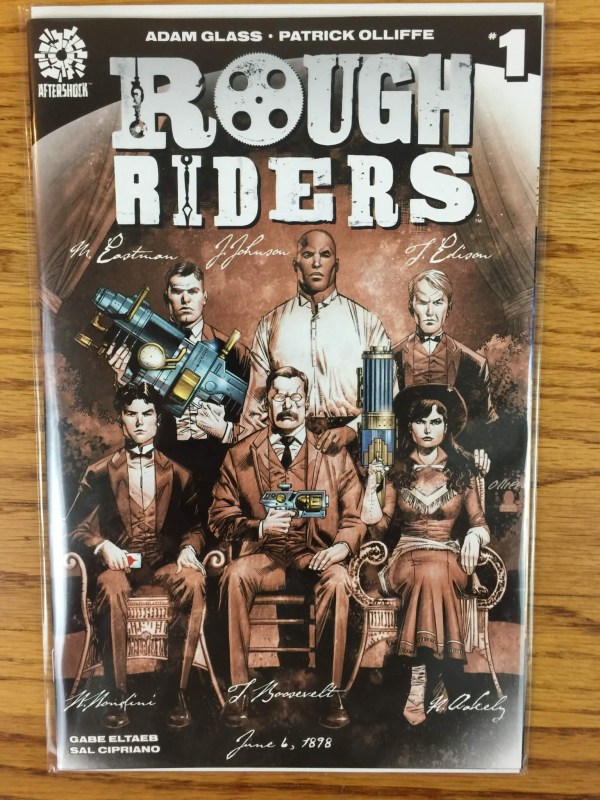 Rough Riders #1 – Aftershock Comics – $3.99.  Teddy Roosevelt and other iconic figures grab their futuristic weapons and prepare to save the world.  This seems to be a popular genre and I admit, when I read them, they're pretty fun.
Black Panther #1 – Marvel Comics – $4.99.  This book is pretty awesome.  For those of you who have seen the Captain America: Civil War film are probably wondering where to get started reading Black Panther.  Marvel has you in mind and brings an amazing writer in Ta-Nehisi Coates on to tell an amazing tale.  Black Panther #1 has a lot going on and it's great that Comic Boxer included this book.  You can read my review of the book here.
The Comic Boxer description page gives a look at all of the books within the box. We liked how the information sheet gives a bit of insight into what awaits you inside the books.
Comic Boxer is a great deal if you are looking to get into some new series.  There is enough of a variety within the box to really get a feel for what you might get hooked on.  I also love that this is a comic book subscription box.  There isn't any other fluff within the box; just a ton of value in the comic book department – including an autographed copy this month!
Visit ComicBoxer to subscribe or find out more! Use coupon code COMICADDICTION10 to save 10% on your first box!
The Subscription
:
ComicBoxer
The Description
: ComicBoxer is a monthly comic book mystery box. Each month our experts hand pick 5-7 of the hottest new release comic books, variant covers, first appearances, #1 issues, and more – and we send them right to your door!
The Price
: $27.99 per month