Hair Tie Club is a monthly hair tie, bobby pin, and hair elastic subscription service. Hair Tie Club offers multiple options – I received the Tri-Fecta-block, which is only $4.50 plus $1 for shipping and handling. This little gem came in my mail box and was a welcome sight between junk mail and bills.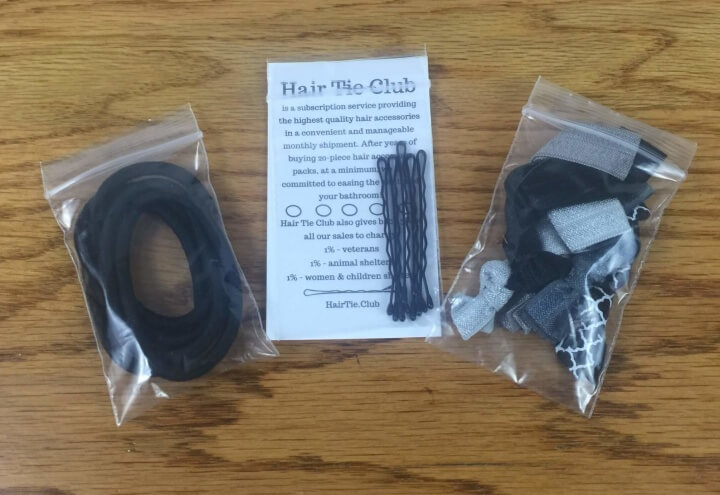 Hair ties, bobby pins and pony tail holders!  In my house this is what we use and lose on a monthly basis. Five of each are included per bag.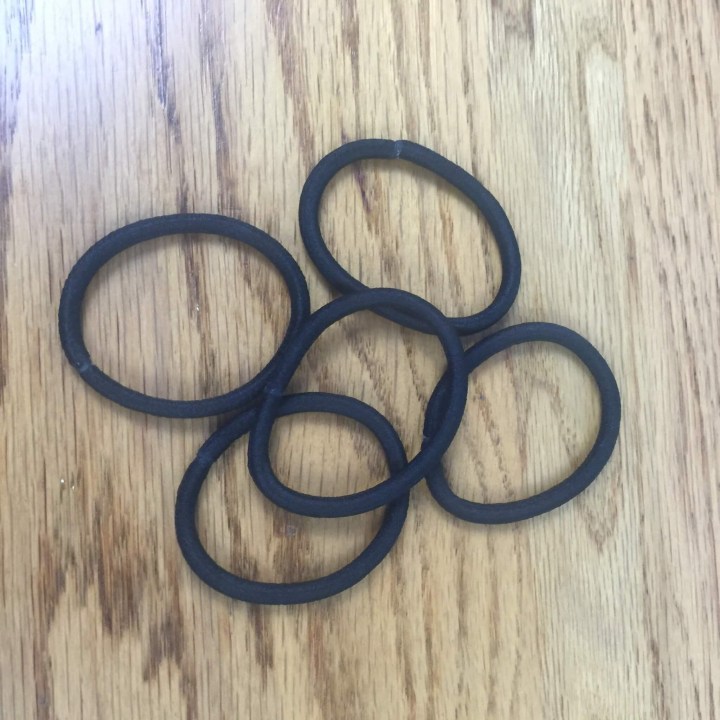 Ouch-less pony tail holders. By far my favorite hair accessory. These are heavy duty and don't come apart after a few uses. I also love that they don't pull hair out when they are being removed.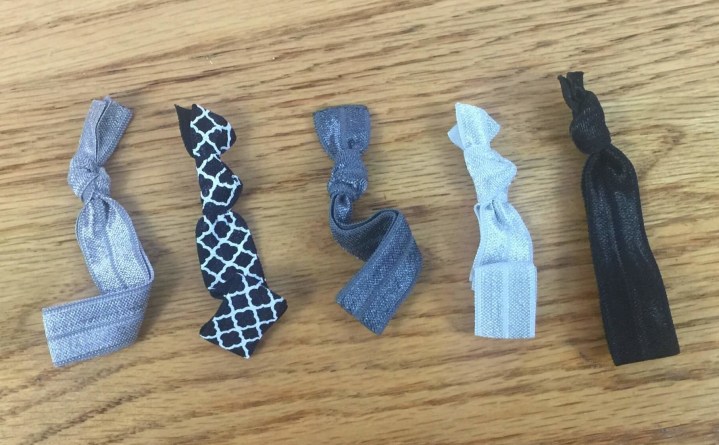 Elastie hair ties are my daughters favorite. They are fashionable enough to wear on your wrist, don't leave any ugly marks and can hold hair back. She loves that they have some personality and they don't rip her hair out. I love them because she hardly ever misplaces them.
And to round the subscription out, 5 bobby pins. As much as I love and use bobby pins I can never remember where I left them or if I used one to play MacGyver, so to have them on a normal rotation is amazing. I like that it's a manageable number to decrease my bathroom clutter.
This subscription is awesome. The one thing that really caught my attention is they give back to the community by donating 3% of their sales to charity, 1% to veterans, 1% to animal shelters and 1% to women's and children's shelters. Get your first month free Use coupon code  HTCFREE. Pay $1 shipping.
What do you think about Hair Tie Club?
Visit Hair Tie Club to subscribe or find out more!
The Subscription
:
Hair Tie Club
The Description
: A monthly subscription of hair ties and bobby pins!
The Price
: $3.50 per month