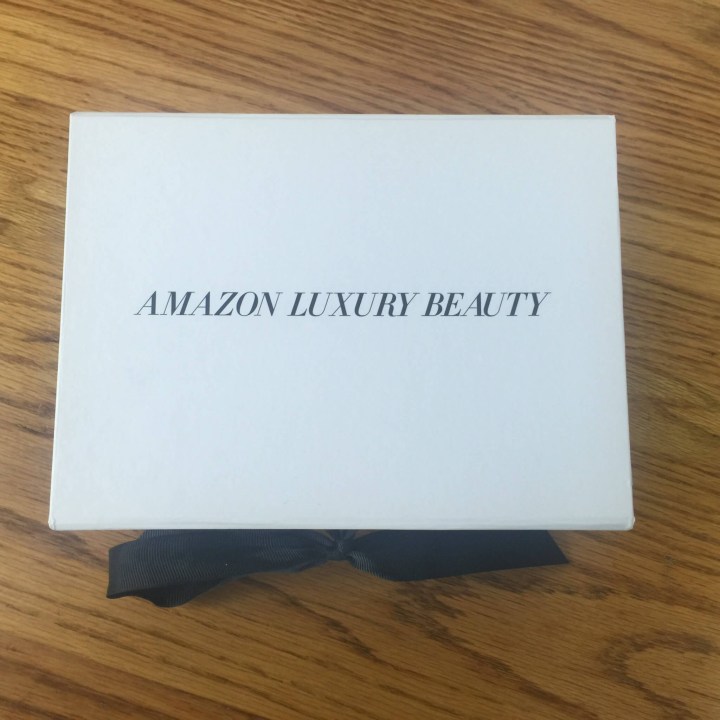 The Amazon Luxury Beauty Box is samples galore!  This box is packed with samples from luxury beauty brands and is a free gift with qualifying purchase (this box is currently unavailable).  This is one of the best quality beauty samples boxes I've seen.
You can still save $10 on a $50 Luxury Beauty purchase with promo code LUXBOX16!

Neatly packaged for maximum secrecy, which makes it that much better to open. The enclosed card has a coupon for a future purchase and an explanation of the box.
There are 16 different high end, high quality samples in this box.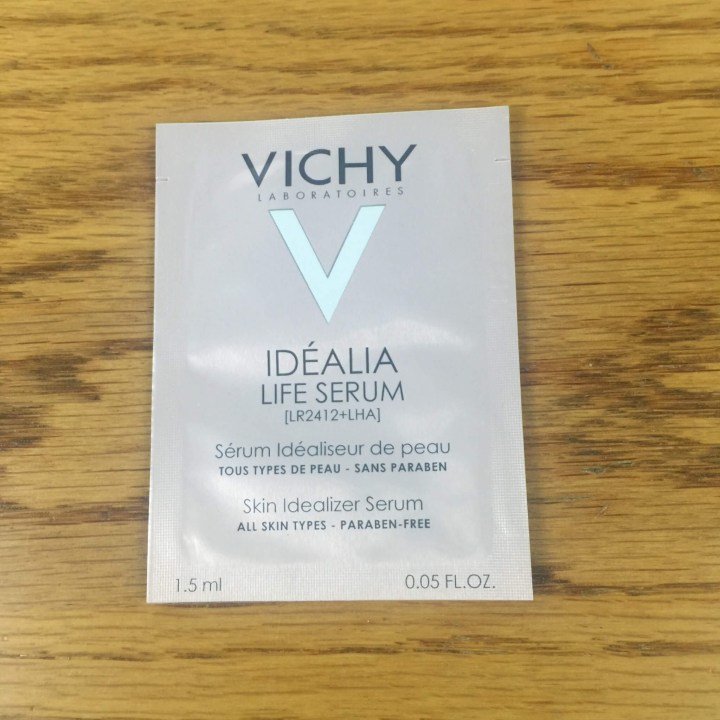 Vichy Idealia Life Serum, .05 fl ounces. The velvety formula not only smelled great but made my face look flawless. It helped promote smooth skin and made me look less tired. As a busy mom and wife I could not be happier with the results.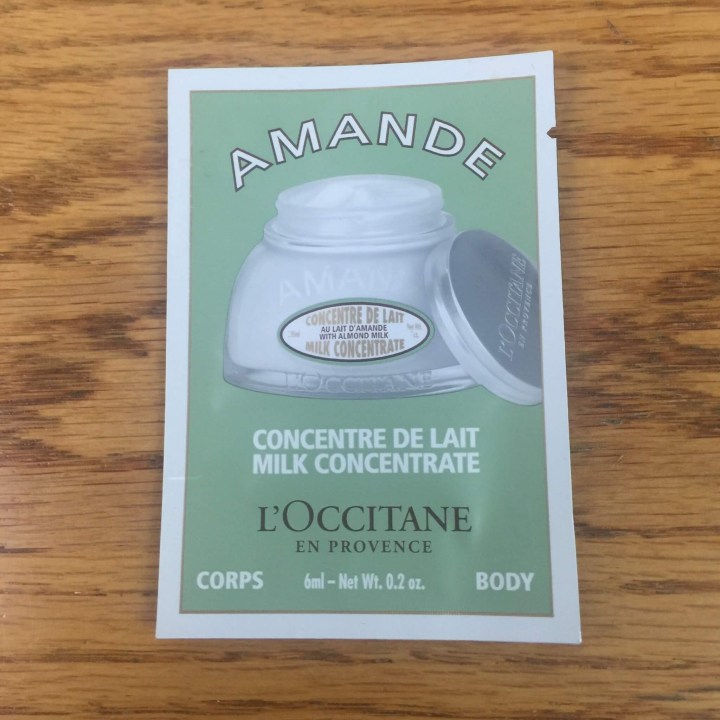 L'Occitane en Provence Amande Concentre de Lait. This is heaven on earth, a product that my mother introduced me to before I knew how important skin care is. A nutty smell combined with a non-oily easy to smooth into skin without being greasy make this my go to lotion.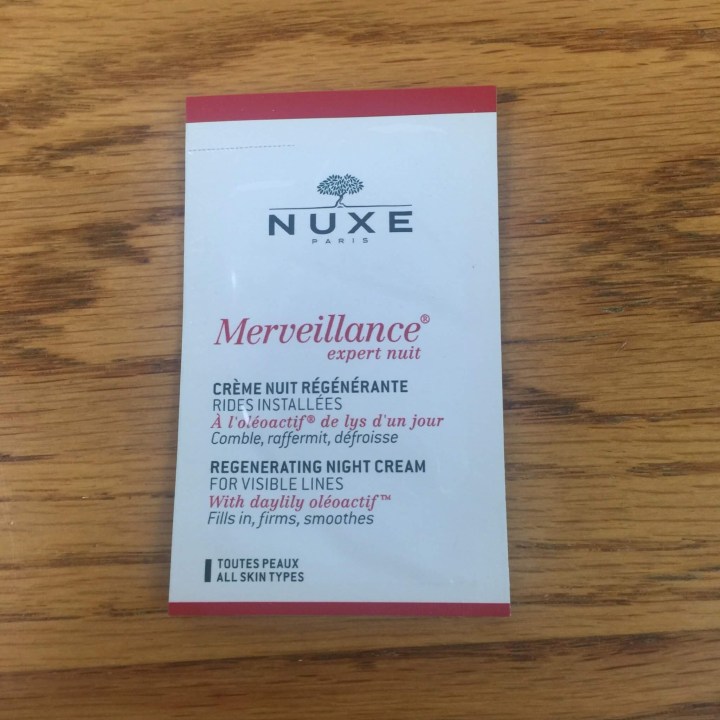 NUXE Merveillance Expert Regenerating Night Cream for Visible Lines, for all skin types night cream. With my sensitive skin this cream still goes on well and keeps my face moisturized for hours.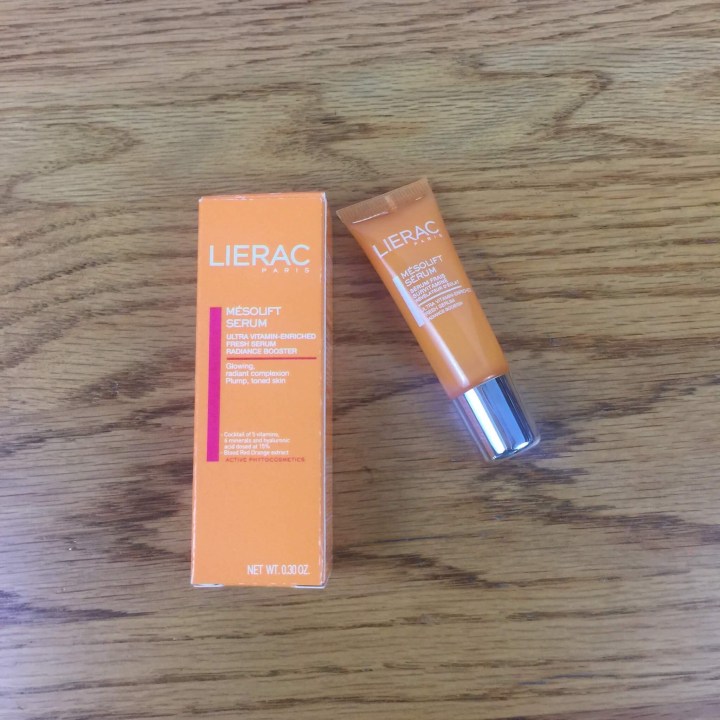 Lierac Paris Mésolift Serum ($17.82) This serum is amazing. A little goes a long away with this cream. I was blown away with how it evened out my skin and make my smile lines seem less pronounced. I also liked that it's not oily and my other make up went on without clumping.
ShaveWorks The Cool Fix ($6) treats razor burn and redness. It was a god send after getting my brows done this weekend. As anyone who knows, waxing in not only uncomfortable but leaves a lot of irritated skin behind, this product reduced the redness enough that I didn't have to explain it once at the engagement party I attended. I will be keeping this on the shelf for all my shaving and waxing needs.
Julep Color Treat in Carla – It Girl ($4.99) Every woman has her beauty product vice, nail polish is mine. I used to subscribe to Julep monthly box just for the nail polish. I love this product out of the close to 100 colors I personally own these are my go to polishes. They go on super easy and thick depending on the color the light one here requires two coats. As always I'm impressed with this polish and the evenness that it goes onto each nail.
La Roche-Posay Broad Spectrum SPF 60 Anthelios 60 ($1.76) Living in Arizona I have used many sunscreen products, this one is amazing. It's light yet protective and didn't may my skin feel oily. It was the perfect companion to my poolside afternoon.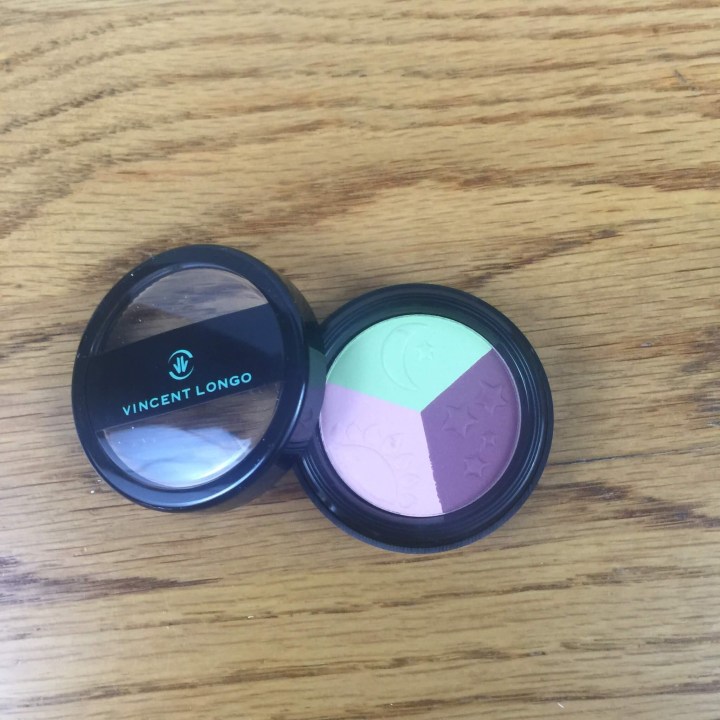 Vincent Longo Sweet Melody Trio Eyeshadow ($30) has some neat designs in the shadows but was not my favorite product. For the swatch shot alone I needed a lot of shadow which didn't seem to complement my skin tone. I felt it left me looking more like I had a bruise than I had makeup on.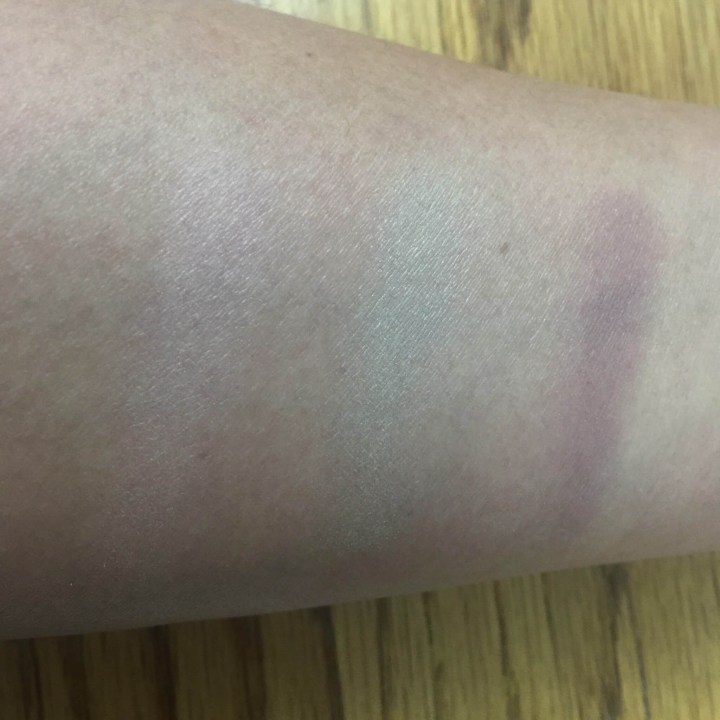 I also used it on my daughter who is lighter skin toned than I and I still didn't like this product.
Sabon Body Lotion in Delicate Jasmine ($6.25) is beautifully scented without being over powering. It went on smooth, not greasy or sticky and could be used with perfume without messing up the scent of either.
Bliss Aloe Leaf and Peppermint Foot Patrol ($7.2) This foot cream is thick and creamy, works like a wonder. Let me preface this by saying I hate feet and if I weren't diabetic would do nothing but have an occasional pedicure to make sure my feet are sandal ready. Since I started using this product my feet are smooth and healthy looking. It has helped my cuticles and extended the length of my pedicure. This lotion has made me think that touching feet might be a good cause after all.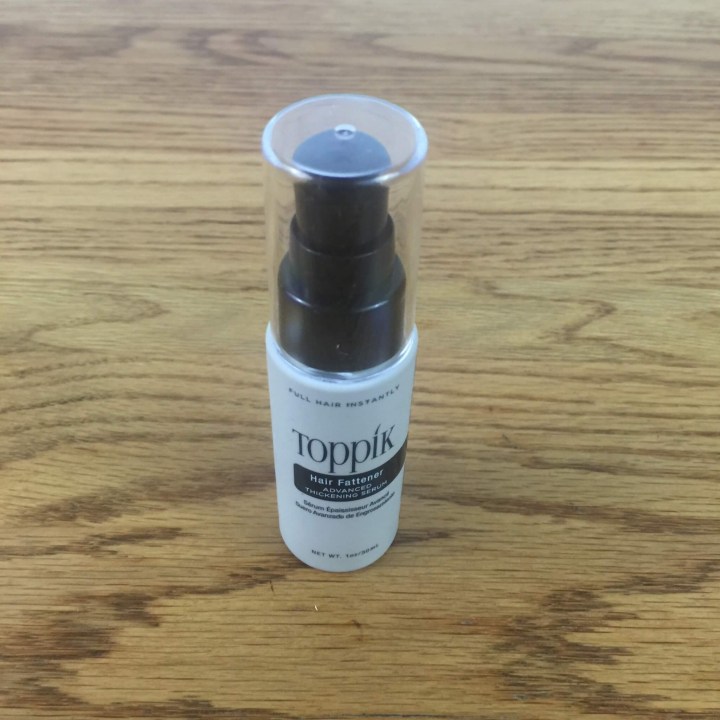 Toppik Hair Fattener ($4.34) Aside from having a fun name this hair product was great. I used it after the day was mostly over and my hair was flat and unflattering. It brought my curls back to life, added volume and bounce, as well as a soft floral sent. I have fairly thick hair to begin with so I was skeptical on the results I would see, but I would keep this in my purse to add life to my hair between work and happy hour.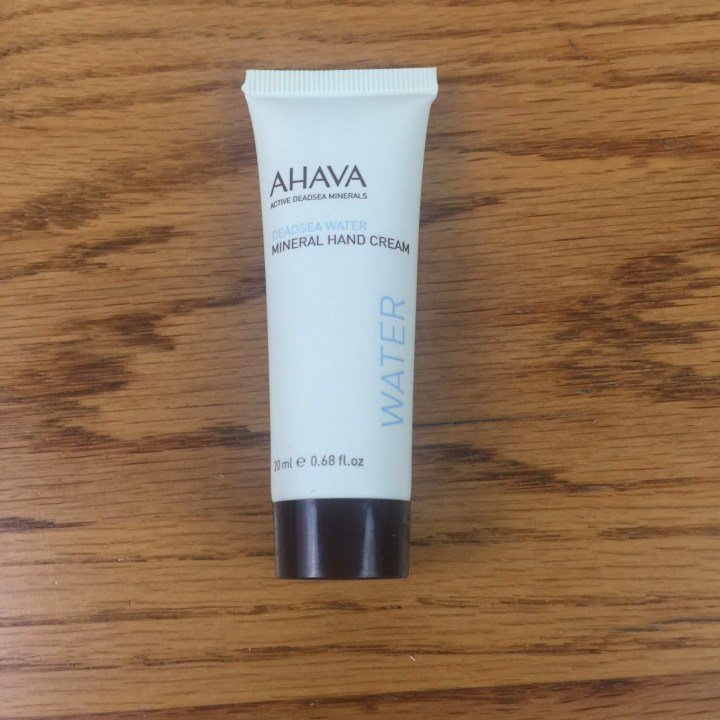 Ahava Deadsea Water Mineral Hand Cream ($3.68) I will be ordering this cream and not sharing it with anyone. I struggle with dry cracked hands (I have a slight cleaning issue) to the point of wearing vaseline and socks to bed for relief. This hand cream smells like summer to me, meaning a light floral sent. It goes on thick and a little greasy but the smoothness lasts for hours instead of a few minutes.
Marvis Cinnamon Mint Toothpaste ($2.69) This was the least impressive product in this box. It was like brushing my teeth with cinnamon Altoids without the clean feeling. After using this product I had to re-brush my teeth to get a minty fresh clean.
Calvin Klein Euphoria was less than euphoric to me. It smells better in the bottle then when sprayed. Prior to being sprayed it smells manly and like the out doors. After being sprayed it's more powder than outdoorsy.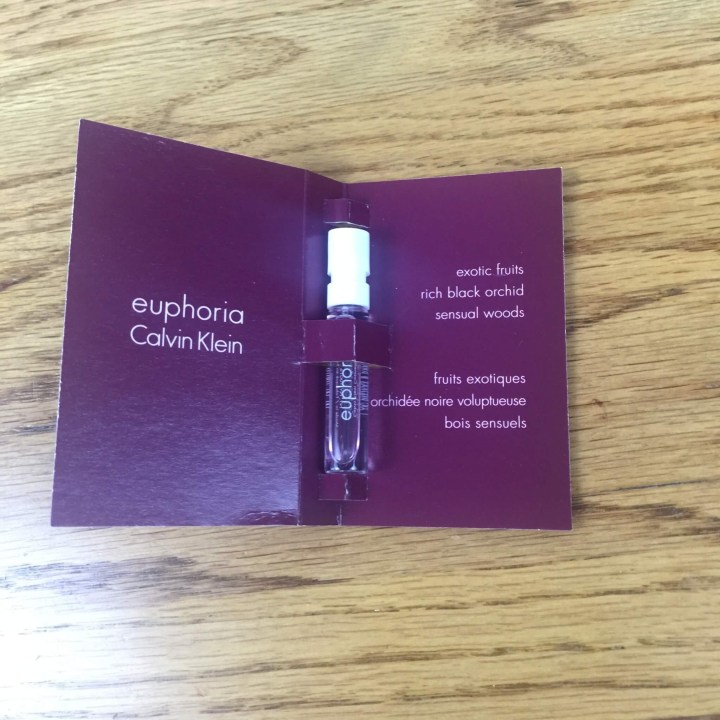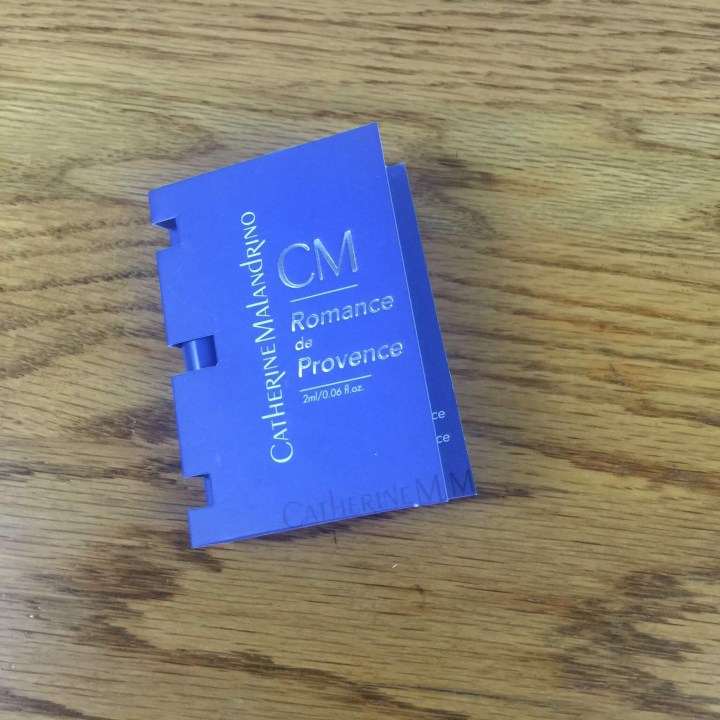 Catherine Malandrino Romance de Provence is beautiful and understated. This scent does not last entire day but it hard to overdo. There are no lints of lavender which are normally characteristic of Provence scents, which made my hubby happy. This was my favorite sent in the box.
Juicy Couture Malibu is summer in a bottle. Fruity with hints of jasmine makes it the perfect scent for the tween population. I like that it's clean scented and fun in that beach mind frame. I liked this more than I thought I would and I really like it for my coming of age child. This is something that we could share in order to make room for extra scents.
We skipped valuing the foil packets and perfume samples. Nevertheless, this box contained a ridiculous $85 in value!  Amazon Luxury Beauty Box is amazing and I love Amazon on unhealthy level, so I am already looking forward to the next one. The products are amazing and I would not have tried most of them without this box. I truly found items that I will be using for years to come.
Did you get an Amazon Luxury Beauty Box? What samples did you receive?
Visit Amazon Luxury Beauty Box to subscribe or find out more!
The Subscription
:
Amazon Luxury Beauty Box
The Description
: Periodically Amazon releases a luxury beauty box packed with beauty samples from high-end brands.
The Price
: $8.99 per box