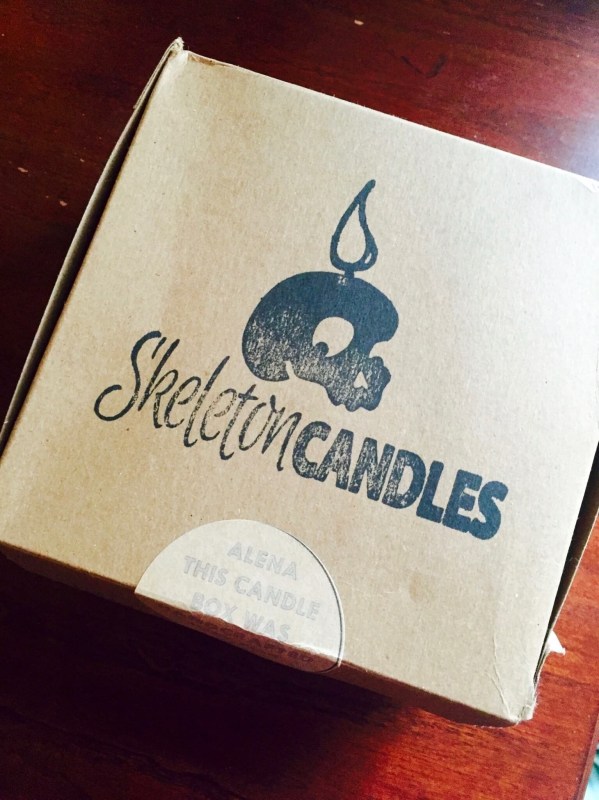 Skeleton Candles delivers fine scented candles right to your door step. An artisan curator chooses handcrafted candles for you each month based on a specific theme. You also have the option to pick the candles you wanted to receive each month.  Each subscription costs $26 per month.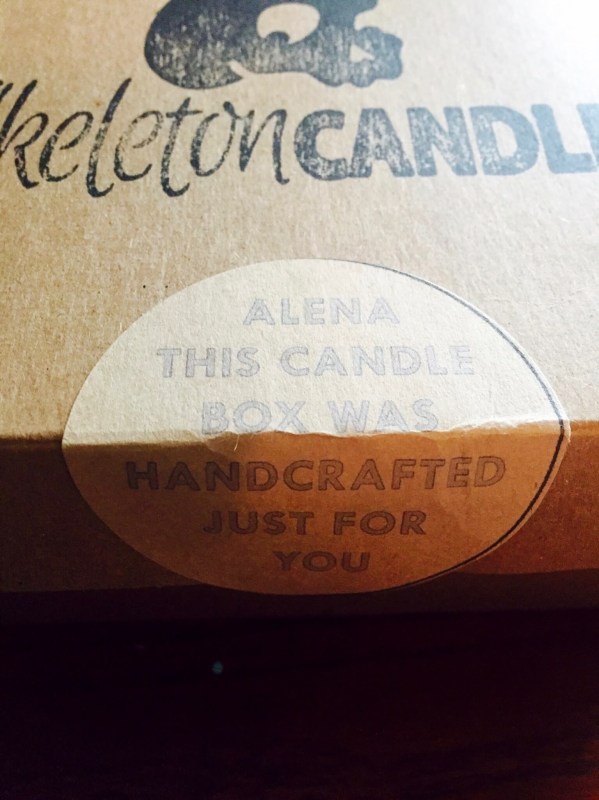 I love that the candles are handcrafted just for me. Another reason why I like Skeleton Candles is because they don't use any additives or dyes in their candles, and only use 100% cotton wicks.

All the candles are secured tightly in the the box, and the smell when it arrived was fabulous! You could smell the candles through the packing envelope!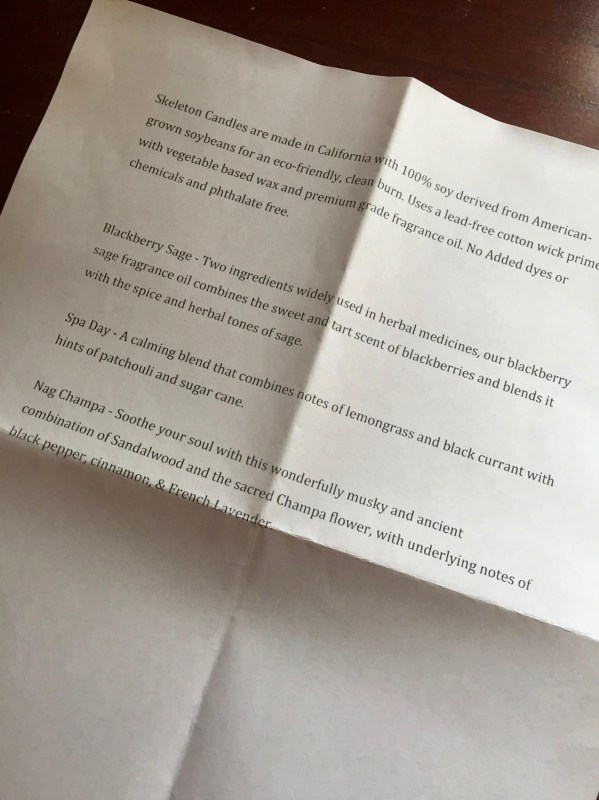 A welcome letter is included in the box. The letter includes details about the scented candles selected for me.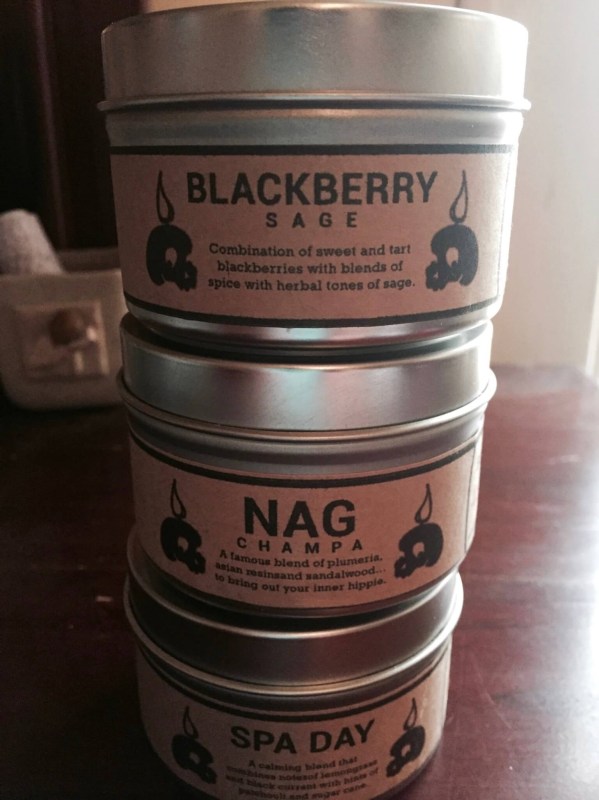 Blackberry Sage  ($12): "Our Blackberry Sage fragrance oil combines the sweet and tart scent of blackberries and blends its with a spice of herbal tones of sage.
Of the three candles that arrived in this box, this is my favorite! The scent throw is fabulous, and I love that the Blackberry overpowers the sage!
Nag Champa ($12): "This wonderfully musky and ancient combination with soothe your soul."
This is more of a "Manly" scent as I would call it. This is perfect (in my opinion) for a bathroom or an office!
Spa Day ($12): "Notes of lemongrass and black current with hints of Patchouli"
This candle is my least favorite, but I still don't dislike it. I am not a huge fan of Patchouli!
Here's a look inside the candle tin. This is fabulous new candle subscription! I absolutely love candles (my collection is growing and I have over 25 in my closet right now) and I am thrilled to be able to add these to my collection! The throw of these candles is amazing. These candles make a room perfect!
Save 10% on all subscriptions and shop products with coupon code Hello10.
Visit Skeleton Candles to subscribe or find out more!
The Subscription
:
Skeleton Candles
The Description
: Our artisan curator will choose the finest scented candles to be delivered to your door each month. About 205-230 hours of burn time, No additives or dyes, All natural eco wicks made from paper and cotton and American grown soybeans.
The Price
: $26.00 per month