Lucha Loot is a monthly subscription box devoted to all things Lucha Libre! Lucha Loot is committed to officially licensed 100% items with lucha libre collectibles including plush toys, keychains, posters, art and more, plus lucha masks, all with royalties paid to or purchased directly from luchadores.
I loved my first Lucha Loot box (which was the February box, we had a shipping problem with this one) and I couldn't wait to open this one too!
T-shirt, autographs, DVD and more.  There is a lot of loot packed into this treasure box.  There are two sizes of Lucha Loot – the Lucha Loot Standard Chest ($19.95 + $8 shipping), and the Lucha Loot Deluxe Booty Chest ($29.95 + $8 shipping). I subscribed to the Deluxe Booty chest!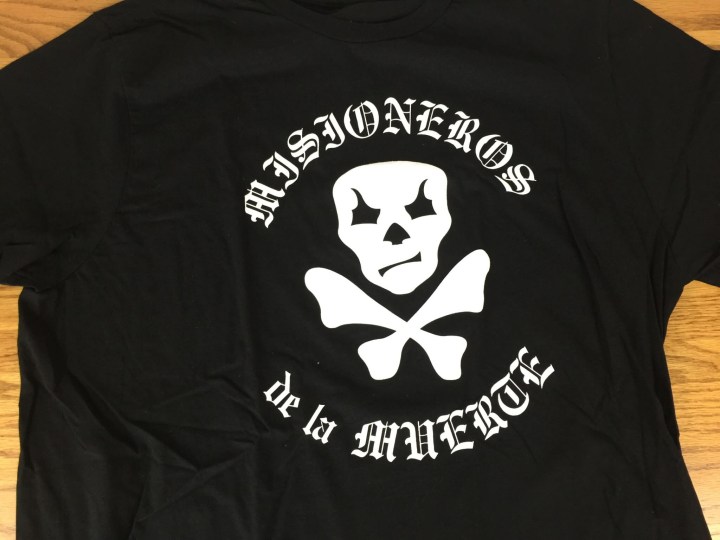 Misionaros de la Muerte T-Shirt.  This is a cool looking t-shirt with Old English print with a stylized skull and cross bones.
Lucha Mask.  This mask looks amazing and wears well(other than the odd nose hole).  The mask uses a zipper as opposed to being tied in back.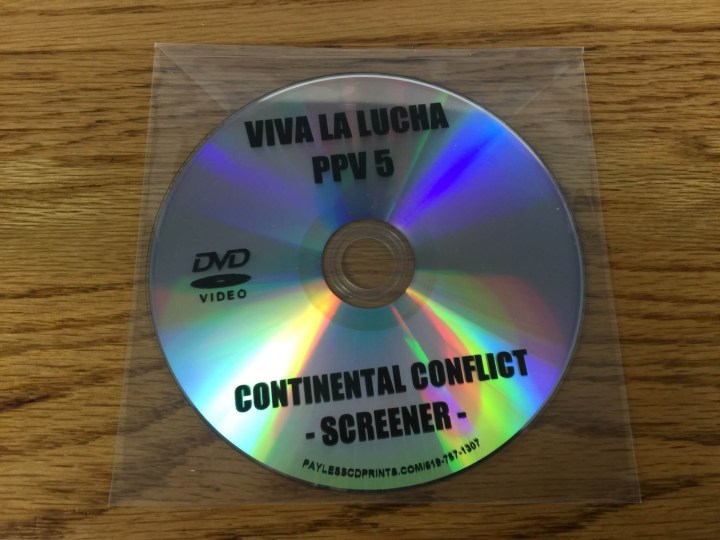 Viva La Lucha PPV 5 Screener DVD.  Lots of Lucha action on DVD!
Lucha Libre Postcard.  El Hijo Del Fantasma vs Fenix looks super cool!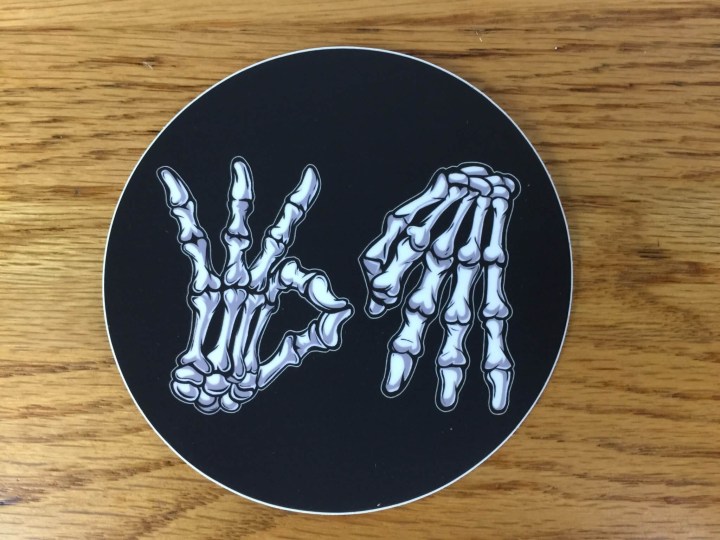 Pentagon Jr. "Zero Miedo" sticker.  I can't get enough Lucha Libre items and this is a great addition.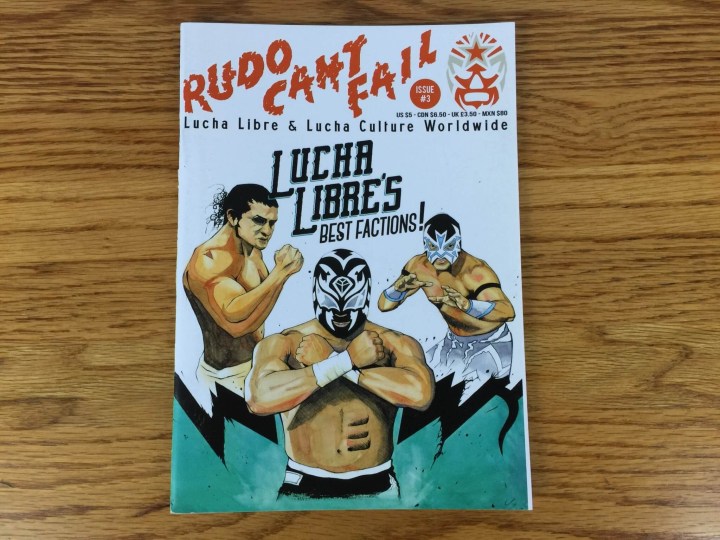 Rudo Can't Fail magazine has tons of news and photos from the world of Lucha Libre.
Lucha Libre Key Chain.  This key chain is actually a tiny mask!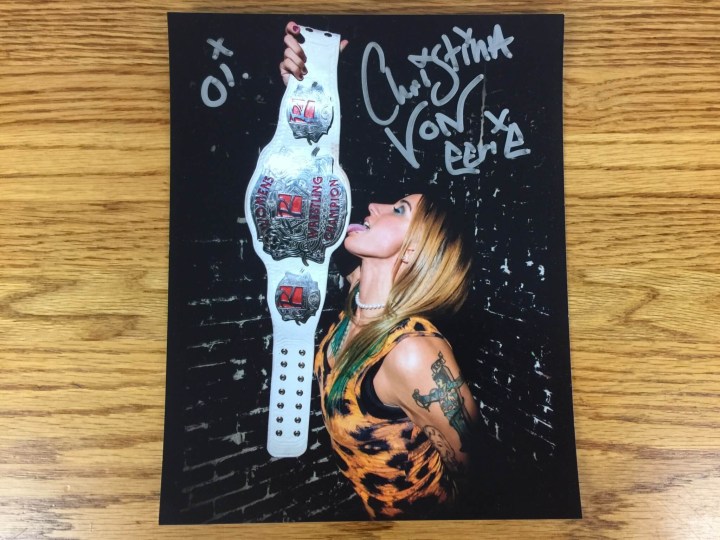 Christina Von Eerie autographed 8×10 photo.  Lucha Loot is great about including exclusive items like this autographed photo.
Masked Republic Poster/Calendar.  Stay up to date with a poster with great color and representative of all things Lucha!
This is easily one of my favorite subscription boxes.  There is a nice variety of items which I love about this box.  I'm looking forward to seeing what Lucha Loot has in store for the upcoming months!
Visit LuchaLoot to subscribe or find out more! Save 10% on your first box! Use coupon code TRYLL.
The Subscription
:
LuchaLoot
The Description
: Lucha Loot is the first monthly subscription lucha libre themed "blind box." Every month we curate a new box full of lucha libre related treasures – guaranteed to include an adult "commercial" mask, t-shirt and the latest issue of Rudo Can't Fail, a new English language lucha libre zine – PLUS bonus goodies, many exclusive to Lucha Loot.
The Price
: $19.95 per month