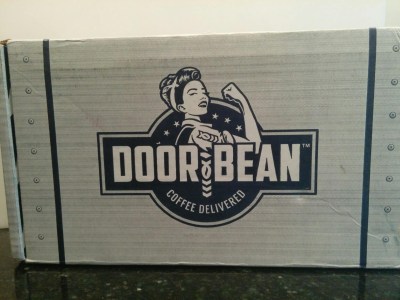 Victory Coffees is a a monthly subscription box of outstanding coffee delivered to your door.  You pick from a selection of organically grown, fair trade coffee (K cups, whole bean, and ground).  The box we received said "Door Bean" on it, but they changed their name.
Their spokes persona, Betty Bean, is reminiscent of the WWII era Rosy the Riveter posters.  Check out them 'guns'!  You can watch a real live version of Betty Bean on their You Tube channel.  I watched an informative video on cold brewing coffee.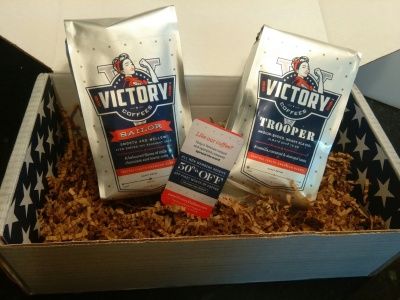 They emphasize that their price equals a "buck a cup."  The pricing is based off of how many cups a day your household consumes.  Two 12 oz. bags (they box we received for review) is equal to one cup a day.  For an average of a dollar a day, or $30 a month you can receive this two bag box or a 30 Kcup box.  Their two cup a day box (4 bags or 60 Kcups) is $60.  The three cup a day box (6 bags or 90 Kcups) is $90.  The four cup a day box (8 bags or 120 Kcups) is $120.  And for a five cup a day habit you can get the box of 10 bags (150 Kcups) for $150.  That's a lot of coffee!!  Find out more about ordering here.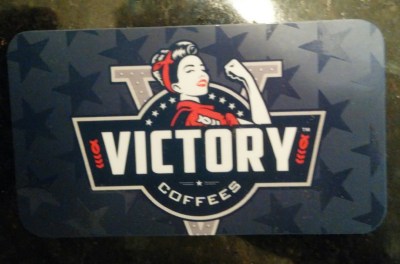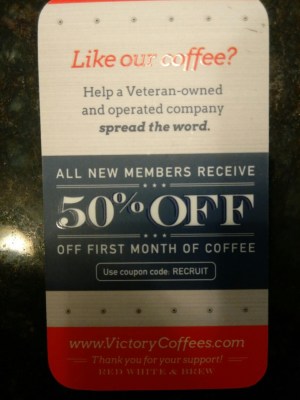 The box included a coupon card for 50% off of your first month of new coffee from Victory Coffees using the coupon code RECRUIT.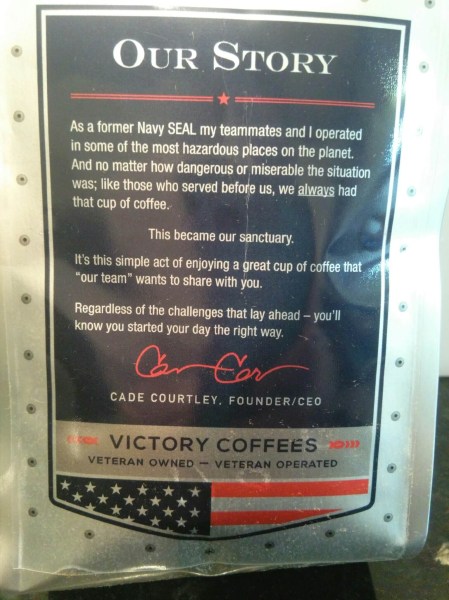 The back of the bag tells their story.  The Founder and CEO, Cade Courtley is a former Navy SEAL.  The company uses military terminology such as "our team" and squadron to describe themselves and highlight that the company is veteran owned and operated.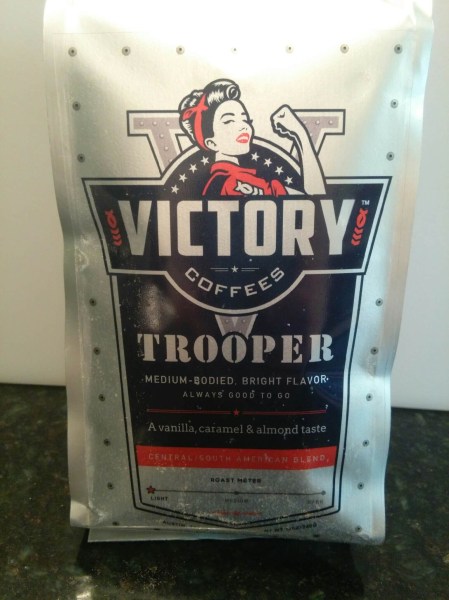 The first bag we tried was a 12 oz. bag of whole bean "Trooper".  A light roast, the bag tells us it is a, "medium bodied, bright flavored," and has, "a vanilla caramel and almond taste."  However, this is just describing the natural taste of the coffee, it is not flavored by additives.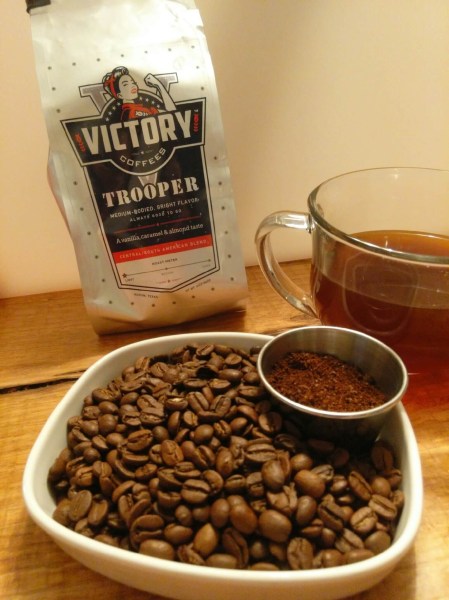 Write this down.  This is the first cup of black coffee I ever finished.  Seriously.  I have drank coffee all of my life (my mom had no qualms about a 3 year old with a cup of joe), but always with cream and sugar (the more the better).  But, I wanted to be able to evaluate the coffee without additions.  I was just going to try it, but it "got good to me".
I am no coffee snob, just your average coffee drinker.  Like I have to have it every morning or my kids regret it (mom is grumpy).  And before I started this review I thought "cupping" was something obscene.  (Here is what it really is.)  So, if you're a coffee genius/snob bear with me.  I'm learning.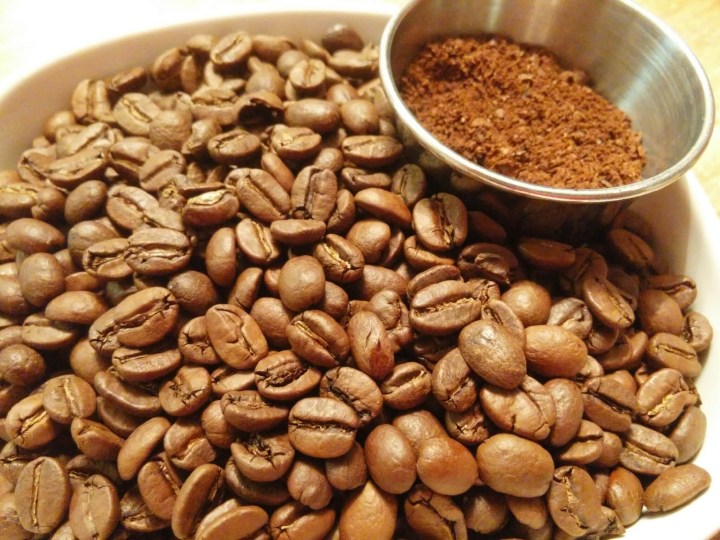 This is the "Trooper" whole bean coffee.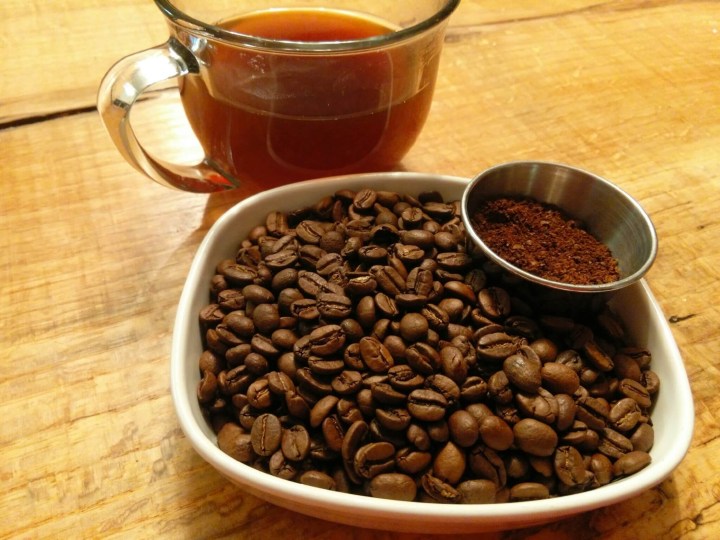 I ground the beans (not too fine) and then brewed this cup in a french press.
The coffee was very smooth with very little bitterness.  Like I said, I drank it black, which I never do, and it was good and tasted lightly sweet without addition.  I didn't really note the flavors they mention, (except a mild nuttiness that could be construed as almond) just a mild, smooth enjoyable cup of coffee that was not bitter at all.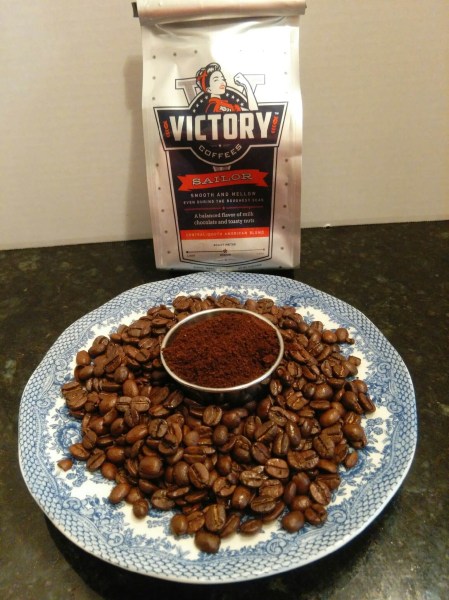 The second type of coffee was "Sailor".  They say it is a smooth and mellow medium roast with a balanced hint of milk chocolate and toasty nuts.  Again, this is just describing the bean, there are no additions.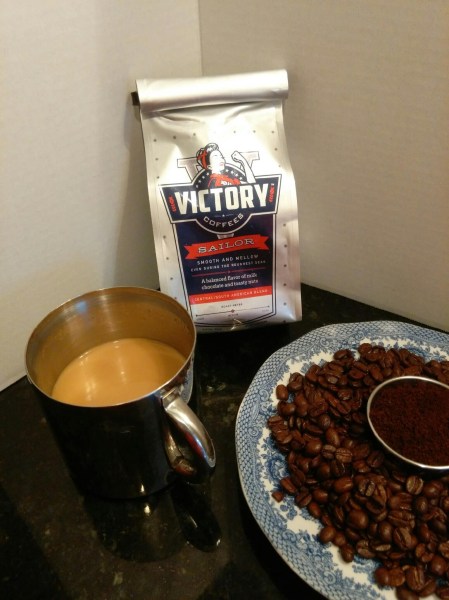 I have to agree with their description of a milk chocolate taste on this one.  It was delicious with a definite chocolaty taste and aroma.   I did add a little cream and sugar after the initial taste on this one.  (Old habits die hard.)
Also, I brewed this one in a reusable Kcup (is that allowed in coffee snobbery…..  ?).  I prefer the brew from the french press, but mama was in a hurry.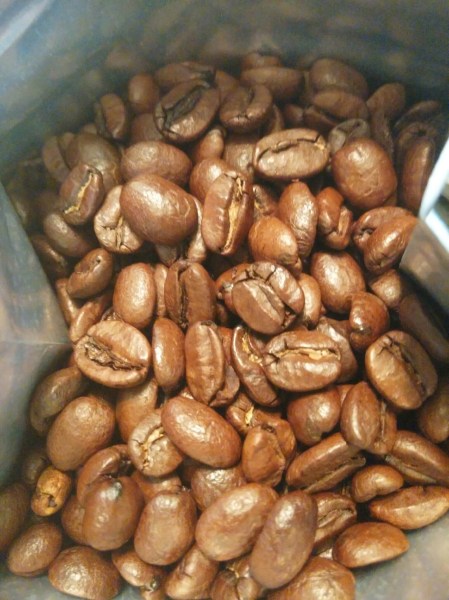 I love a good cup of coffee and these two blends were good.  Taste tested and husband approved (and he's a picky-butt).  And, a buck a day is not a bad price for coffee this good delivered to your door.
Visit Victory Coffees to subscribe or find out more! Save 50% on your first box with coupon code RECRUIT.
The Subscription
:
Victory Coffees
The Description
: VICTORY Coffees delivers 5-Star premium coffee (whole bean, ground, or K cup) to your door every month. Simply choose from one of our 5 freshly roasted, organically grown, fairly traded blends (Espresso, Dark, Medium, Light, Decaf). We are a veteran owned/operated business with the sole mission to deliver you OUTSTANDING coffee.
The Price
: $30.00 per month